From picturesque Parisian streets to the bright lights of the Big Apple, there are so many incredible cities around the world to study in. But how are you going to afford it?
Studying in these world-famous destinations doesn't always come cheap, which is exactly why we've rounded up the most amazing student  scholarships available – helping you make the most of your study abroad experience.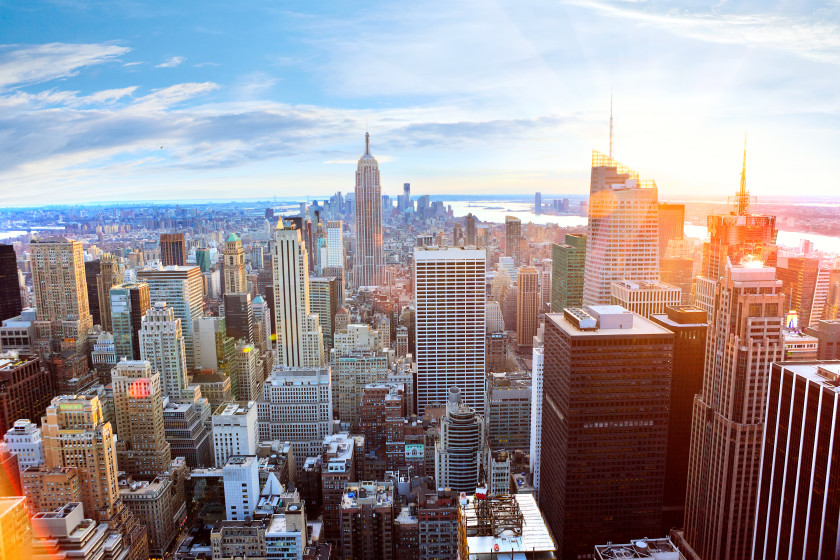 New York City is among the top 20 cities for students worldwide, according to the QS Best Student Cities 2016 rankings – and it's easy to see why. The 'Big Apple' boasts 11 internationally ranked universities, including world-renowned Cornell University (currently ranked inside the top 20 worldwide) and Columbia University (ranked just outside the top 20). Besides its top-ranking institutions, NYC is home to must-see landmarks, a vivacious nightlife and countless high-flying companies – something to think about when it comes to landing a job after your studies.
Unfortunately, all of these advantages comes with a hefty price tag: New York City is one of the most expensive study options in the world, with tuition fees amounting to $35,000 on average – not to mention the high living costs.
Scholarships:
The government-funded Fulbright Foreign Student Programme is a US-wide initiative, but includes most of the New York-based universities. It offers graduate scholarships (excluding the field of medicine) for one year or more of study.
The Hubert Humphrey Fellowship Programme isn't a degree scholarship scheme, but instead is intended for international professionals looking to do 10 months of academic study in the US. Cornell University is one of the participating institutions.
Beyond these more general scholarships, a number of universities in New York offer funding opportunities to international students. New York University has a limited number of merit-based scholarships for the Wagner Graduate School of Public Service, while The New School provides international scholarships for degrees in liberal subjects. Other New York universities offering scholarships include Cornell University, Columbia University, Yeshiva University, City University of New York, Stevens Institute of Technology and Fordham University.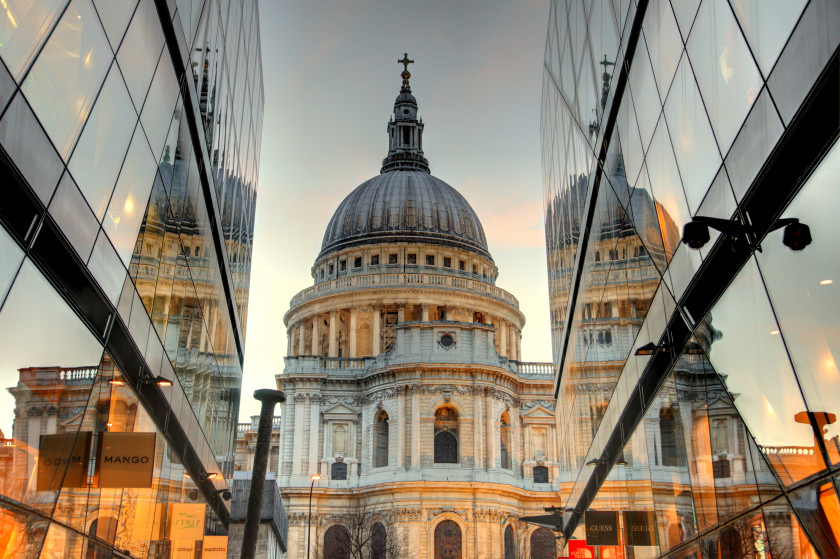 If you can forgive the often drab weather, London is a brilliant place to study given its enviable academic reputation – the English capital currently has 19 globally ranked universities, with two sitting inside the top 10 (University College London and Imperial College London).
There's plenty to do outside of study time, with a wealth of museums, art galleries and lively hangout spots. What's more, although affordability may be an issue for some because of the high cost of living in London, it's worth mentioning that the average graduate salary in the city is an impressive £29,000!
Scholarships:
A number of UK-wide scholarships are available to international students – on top of the other scholarships that individual universities in London advertise. There are the British Chevening Scholarships, which are funded by the UK Foreign and Commonwealth Office, and open to both full and part-time international students in any subject. The Commonwealth Scholarships for Developing Commonwealth Countries are for master's and PhD students from developing commonwealth countries, while the Commonwealth Shared Scholarship Scheme is for graduate students undertaking taught master's programmes in the UK. Two other options to consider are the Europe-wide Erasmus+ programme and Euraxess, run by the British Council for graduate students looking to study in the UK.
In terms of London-specific scholarships, several of the city's top institutions provide funding assistance. There's the QMUL International Science and Engineering Excellence Awards, which are granted to international students looking to study engineering at Queen Mary University, while the University of West London's International Ambassador Scholarships are for international students of all levels (though you should bear in mind that these students also have to serve as ambassadors for their home country). The University of Westminster, Goldsmiths, Imperial College London, King's College London, London School of Economics and Political Science (LSE) and University College London (UCL) are just some of the other universities that provide international scholarships.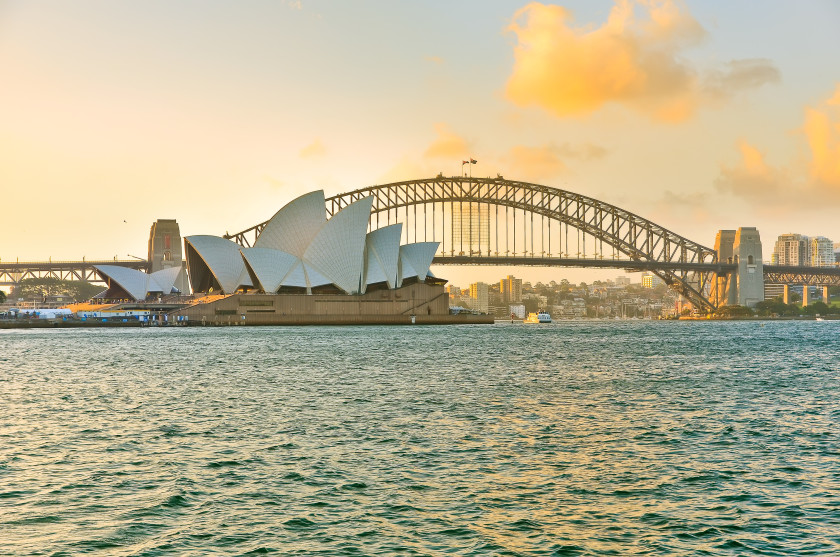 Perhaps best known for its world-famous opera house and iconic harbour, Sydney is a dreamland for students. It's currently ranked as the fourth-best student city in the world, with five globally ranked universities (including The University of Sydney and University of New South Wales). From the lush greenery to the raft of sandy beaches, you'll find plenty of places to enjoy when you're not hitting the books. With such a healthy balance of outstanding institutions and vibrant cultural experiences on offer, it's little wonder that Sydney is ranked as one of the 10 most liveable cities in the world by The Economist.
Scholarships:
The Australia Awards Scholarships and Fellowships, run by the Australian government, are awarded to students from a set list of countries so they can study in Australia at any degree level – be it bachelor's, master's or PhD. Similarly, the government runs merit-based Endeavour Postgraduate Scholarships – these are available to postgraduate students from Asia-Pacific, the Middle East, Europe and the Americas. Another of the Australia-wide schemes is the Australia International Postgraduate Research Scholarships (IPRS) programme, in which scholarships are granted to graduate students from any country (except New Zealand) and enables them to study at one of the participating universities.
Many of Sydney's top universities offer scholarships, including Macquarie University, The University of Sydney, University of Technology Sydney, University of New South Wales and Western Sydney University.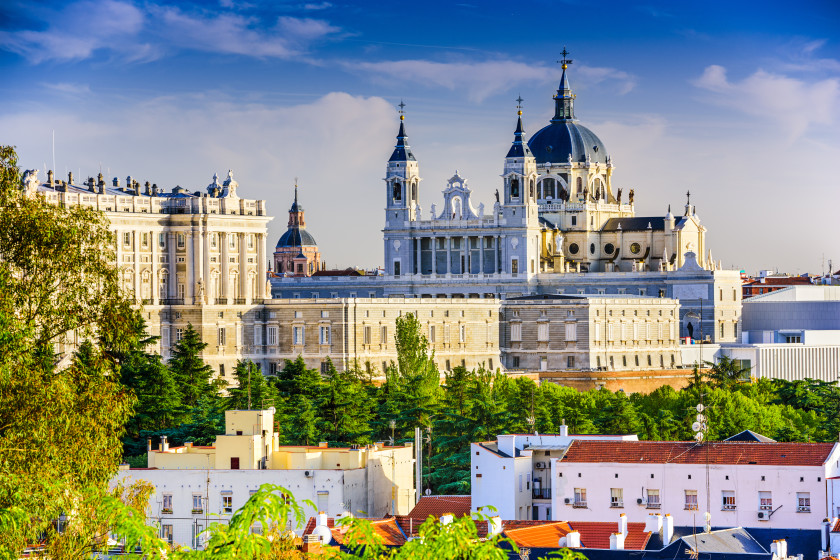 Sunny weather and a star-studded football team aren't the only highlights of Spain's capital city, as Madrid is also an attractive option for students. In fact, it's Spain's highest-ranked student city in the QS rankings, with a thriving nightlife, excellent art galleries and a trendy fashion scene. Not only that, you'll find it an alluringly affordable option compared to some of the other cities on the list – especially when you consider the scholarships available. Oh, and let's not forget about the Spanish tradition of taking long afternoon naps or 'siestas'…
Scholarships:
Three of Madrid's leading universities offer scholarships for international students. Universidad Autónoma de Madrid participates in a number of Spain-wide scholarship programmes for postgraduate students, including the MAEC-AECID, Ford Foundation and Fundación Carolina schemes. Other Madrid-based universities offering international scholarships include Universidad Complutense de Madrid (UCM) and Universidad Carlos III de Madrid.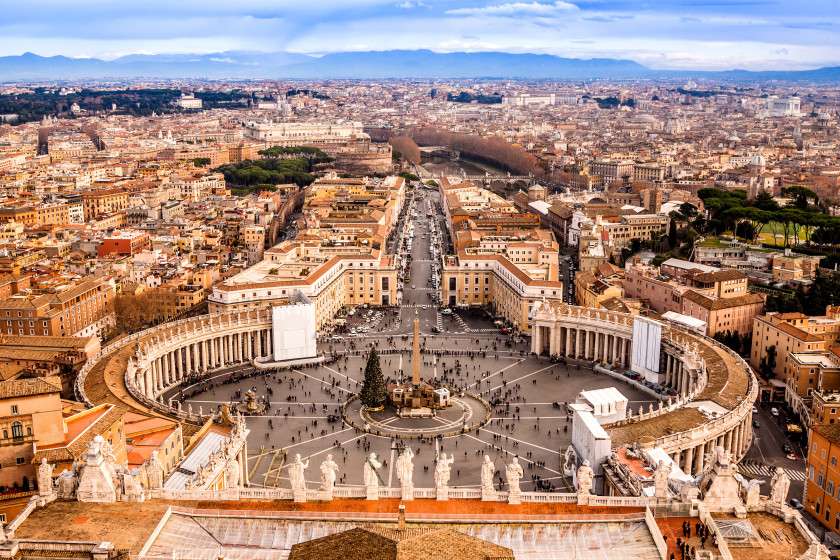 Yes, there are the unbelievable landmarks – think the Colosseum, the Trevi Fountain and the catacombs, to name a few! But it shouldn't be forgotten that Rome is also a popular destination for international students –and rightly so. On top of the many different attractions (and excesses of delicious Italian food) on offer, the city is home to three globally ranked universities: Sapienza Università di Roma, Universitá degli Studi di Roma Tor Vergata and Università degli Studi Roma Tre.
Scholarships:
The Italian government awards undergraduate and postgraduate scholarships to students from certain countries, but there are also some universities in Rome offering international scholarships – these include Sapienza University of Rome, LUISS Guido Carli and John Cabot University.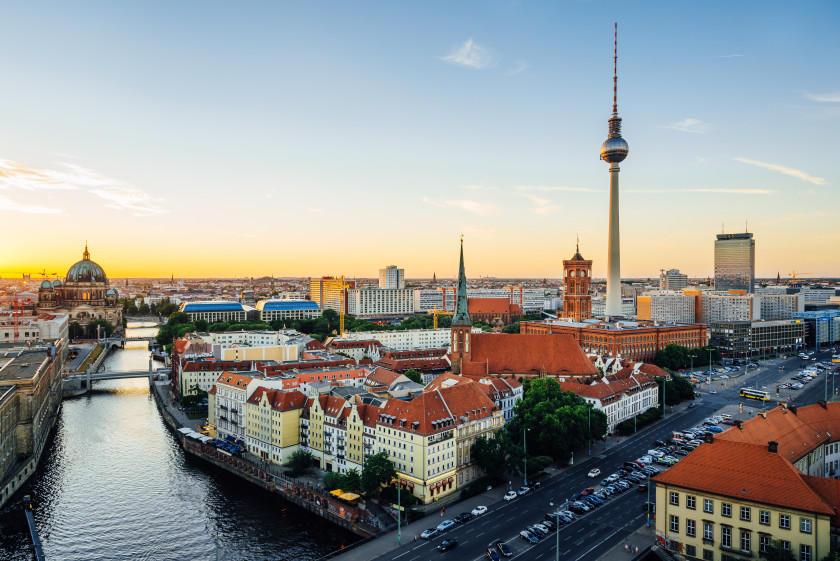 One of the top 10 student cities, Berlin has become one of Europe's trendiest spots in recent years. A new-found hub for the arts, Germany's capital city has plenty to offer music fans, art lovers and fashionistas – and when it comes to university life, Berlin has just as much going for it. One of the city's biggest draws is the fact it provides free tuition at bachelor's and PhD levels. Combined with its relatively low living costs, Berlin is an affordably great option. It's also worth mentioning that the city has been offering more and more English-language course of late (especially at graduate level), making it an increasingly popular destination for international students.
Scholarships:
For general German scholarships, you can check out the grants provided by the German Academic Exchange Service (DAAD). These are available to students from a long list of different countries and apply to various degree levels. Alternatively, you might want to consider studying through the Erasmus+ programme, which provides funding for European students to study in other EU destinations.
For Berlin in particular, there's the Einstein International Postdoctoral Fellowship for students looking to undertake postdoctoral research at a university in Berlin; the GeT MA Scholarships for international students to study a social sciences degree at Humboldt-Universität zu Berlin; and the Kofi Annan MBA Scholarships, whereby up to five students from developing countries get to study a full-time MBA at the European School of Management and Technology (ESMT).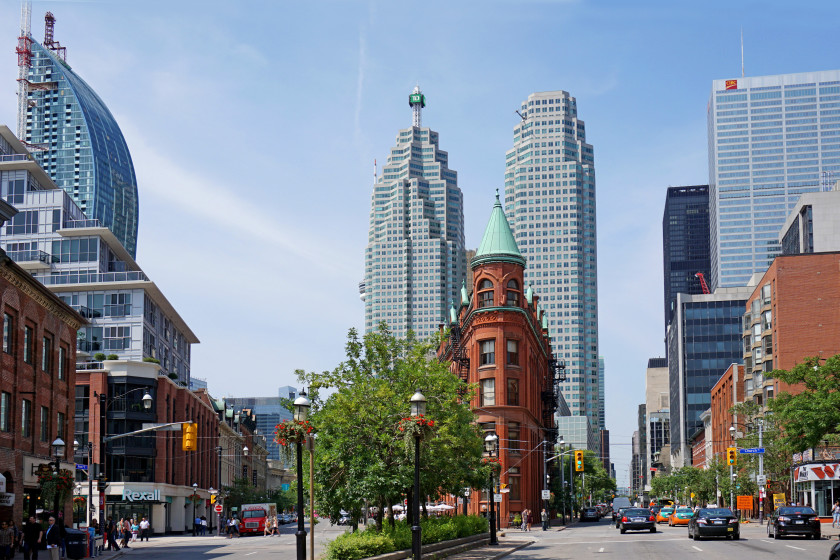 As well as being Canada's biggest city, Toronto is one of the top 15 student cities in the QS rankings. It's also a refreshingly different city experience, what with its beautiful expanses of nature – although that doesn't mean there isn't much in the way of cool student haunts and exciting sights. All in all, it's no surprise that The Economist also ranks Toronto as one of the most liveable cities in the world.
Scholarships:
The Canadian government offers several scholarships and fellowships for international students, including the Banting Post-doctoral Fellowships, the IDRC Research Awards and the OAS Academic Scholarship Programme. There's also the Trudeau Scholarships and Fellowships scheme, awarded to international students for doctoral-level study at participating universities. Keep in mind that these scholarships are all tailored towards postgraduate students.
The University of Toronto provides scholarships for international students to study at its School of Graduate Studies, but also has a number of undergraduate scholarships and grants available – ranging from $400 to $6,000. Other Toronto-based institutions offering scholarships include York University and Humber College.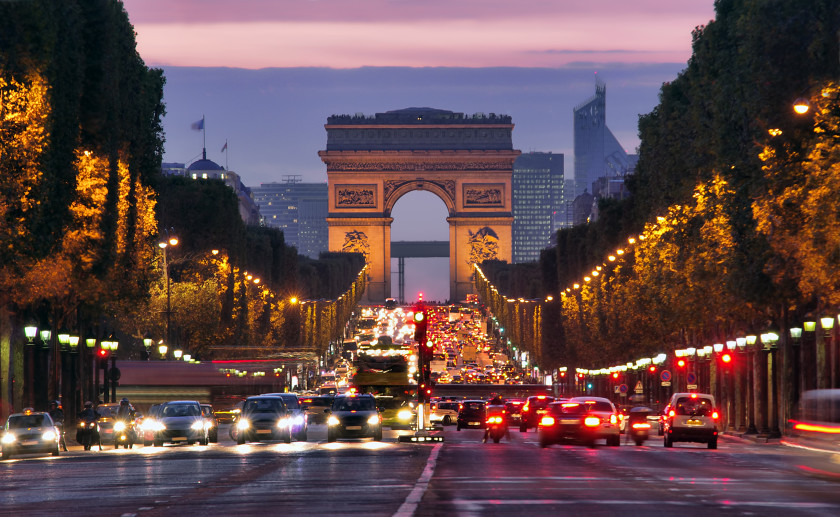 The best student city for the fourth year running, Paris has a remarkable 18 globally ranked universities – meaning that only London can claim to be home to more world-leading institutions. It may have a reputation for expensive living costs, but the fairly reasonable tuition fees – plus the help of the scholarships available – mean you can put most of your money towards the many luxuries (and different types of cheese) the French capital has to offer.
Scholarships:
The Eiffel Scholarships scheme is a good place to start for postgraduates – it awards master's and PhD scholarships at participating universities. While female students from developing countries in Africa and Asia should check out the HEC Paris Fondation's Rainbow Bridge scheme, which offers MBA funding at HEC Paris.
Additionally, Sciences Po Paris awards scholarships to bachelor's and master's degree students coming from outside the EU; the sciences and humanities departments at ENS Paris provide scholarships to international graduate students; and the University of Kent has international scholarships available to students wishing to do a master's degree at its Paris campus.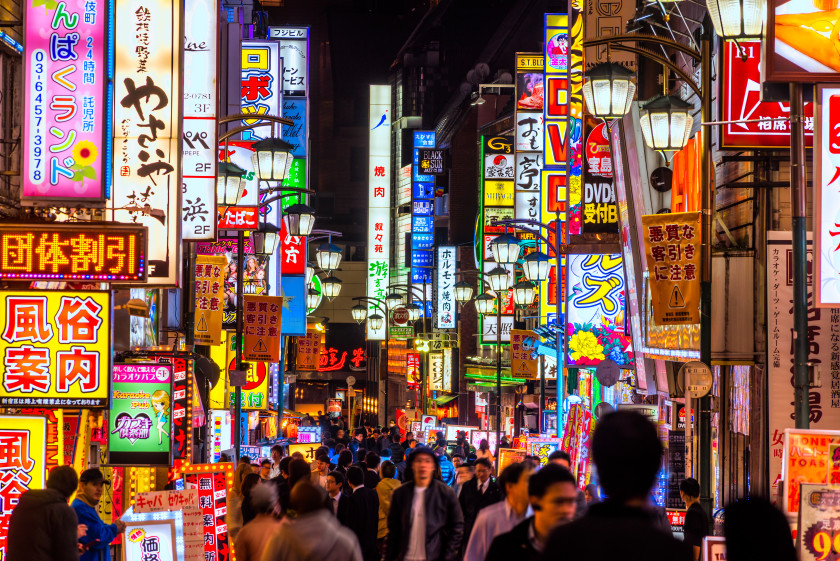 With a population of over 38 million people – less than 1% of which are students – the Japanese capital of Tokyo is perfect for students after a big city experience. It has the esteem to match its size, too: it's the third-best student city according to the QS rankings, with 13 universities placing in the world rankings. As one of the world's three biggest financial hubs (alongside New York City and London), Tokyo is also a hotspot for career and internship opportunities – the very reason why many students choose to stay in the city after graduating.
Student.com offers some great options for students looking for accommodation in Tokyo, such as Hakusan House, centrally located in the special ward of Bunkyō.
Scholarships:
Country-wide options include the Japanese government's MEXT Scholarships scheme, which is for graduate students looking to undertake research degrees in Japan, and the Otsuka Toshimi Scholarship Foundation – offering scholarships for international students to study degrees in medicine, pharmacology, nutrition, physical education and business administration.
Keio University's 'Design the Future' Awards provide full-tuition funds to international students in any subject, while the Ting Hsin Scholarship at Waseda University is for engineering and science students from China, Hong Kong, Taiwan and Macau to study at master's degree level. Other universities offering scholarships include the University of Tokyo, Aoyama Gakuin University, Ochanomizu University, Tokyo Metropolitan University and Tokyo University of Science.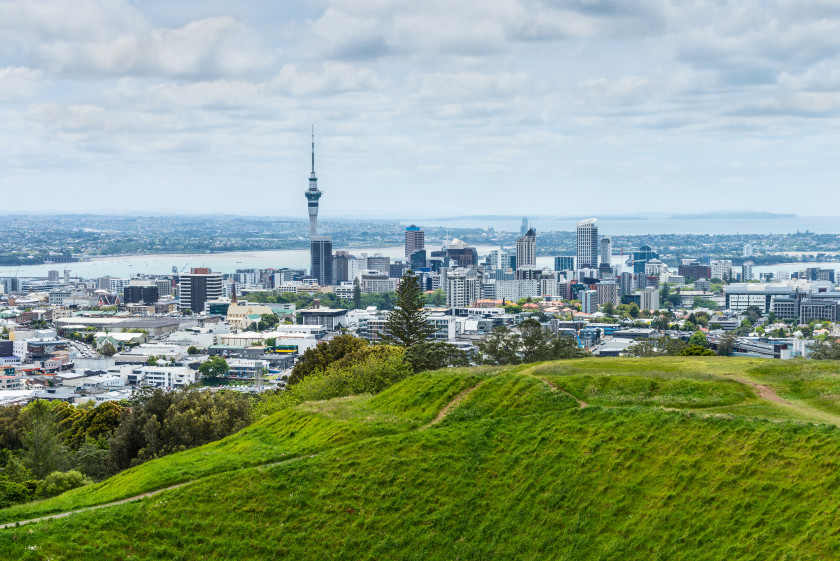 The biggest city in New Zealand, Auckland's multiculturalism makes it a particularly suitable environment for international students. There's plenty to do around the city, from jet-skiing and surfing to taking in its beautiful greenery-filled vistas, and it is one of The Economist's top 10 most liveable cities in the world. Auckland impresses academically, too, with two internationally ranked universities.
Scholarships:
Among the New Zealand-wide scholarships is the New Zealand Development Scholarships (NZDS) scheme, which gives grants to international students from certain developing countries in Africa, Asia, Latin America and the Caribbean. Similarly, the New Zealand-ASEAN Scholar Awards are for postgraduate students from Southeast Asian countries, while the New Zealand Pacific Scholarships (NZPS) are for undergraduate and postgraduate students from specified countries in the Pacific Region. You can read more about all of these government-backed schemes here.
The University of Auckland has a range of scholarships on offer – most of which are for postgraduate students – while the Auckland University of Technology has similar schemes available.