Boston is known as America's college town – and for good reason! Find out why with our guide to some of the best universities in the area
There are more than a quarter of a million students and 80 universities in the greater metropolitan area of Boston, and among them are some of the top universities in the world! Currently, 21%  of students at the eight best universities in Boston are international students. Most centres offer a lot of support for international students, by organising things like student visas, providing English language classes and helping students to adjust to their new lives in the US. Here's an easy introduction to some of the best institutions out there…
1. Harvard University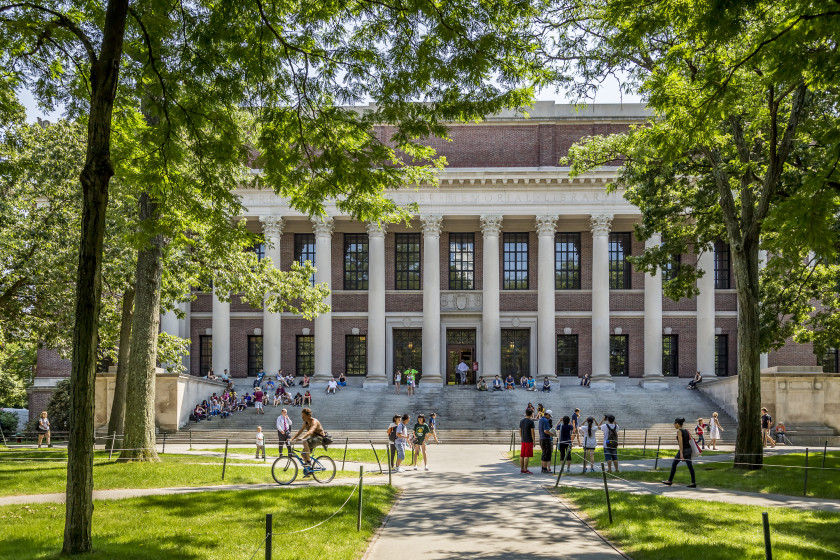 Located in Cambridge, an area known for its universities, Ivy League Harvard University is one of the most famous institutions in the world. Established way back in 1636, it is in fact the oldest university in the United States and home to the largest university library. The graduate schools of Business, Dental Medicine, Public Health and Medicine are situated in Boston city. Among its many accolades, The 2015 Times Higher Education Global Employability survey ranks Harvard University number one for graduate employability.
Over 20,000 students attend Harvard, and in its latest class just over 11% are from overseas. Needs-based financial aid is available to every applicant regardless of their citizenship, and international students are encouraged to have an interview prior to admission if there is an interviewer sufficiently close to their location. Prospective UK students can use the Harvard UK Admissions website to assist with the application process. The academic requirements are in the form of standardised test results from either SAT or ACT exams.
2. Massachusetts Institute of Technology (MIT)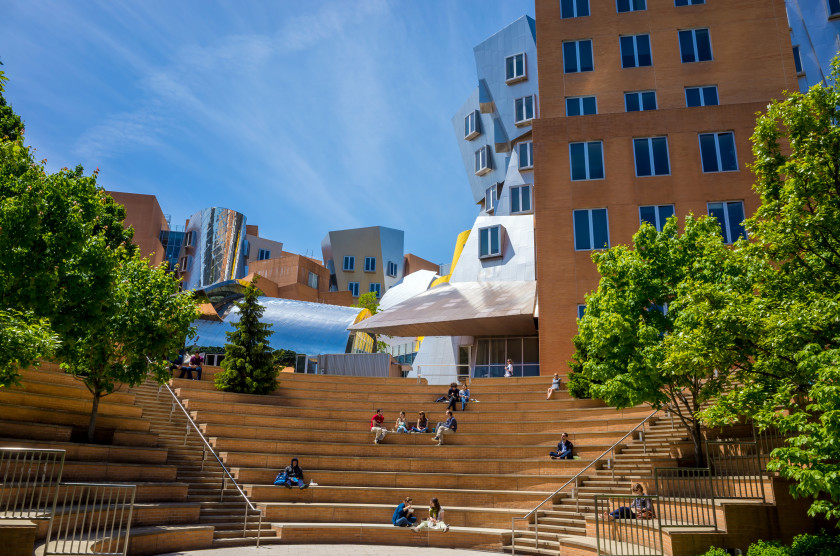 The Massachusetts Institute of Technology, based in Cambridge, is currently the world's number one university according to the QS World Universities rankings. Renowned for its work in engineering and science, MIT is certainly a popular choice with international students due to its high employability rates. Currently, around 30% of students come from abroad, with the majority hailing from China, India, Canada and South Korea. The International Students Office is designed to support and assist all incoming and current students.
Competition to get a place at MIT is fierce; they annually admit fewer than 150 international students out of 4,000 applicants. This is because of the 'needs-blind' financial aid package they offer to prospective students – meaning their decision on your application is not related to what you can afford. See their website for further information on the application process for international students.
3. Boston University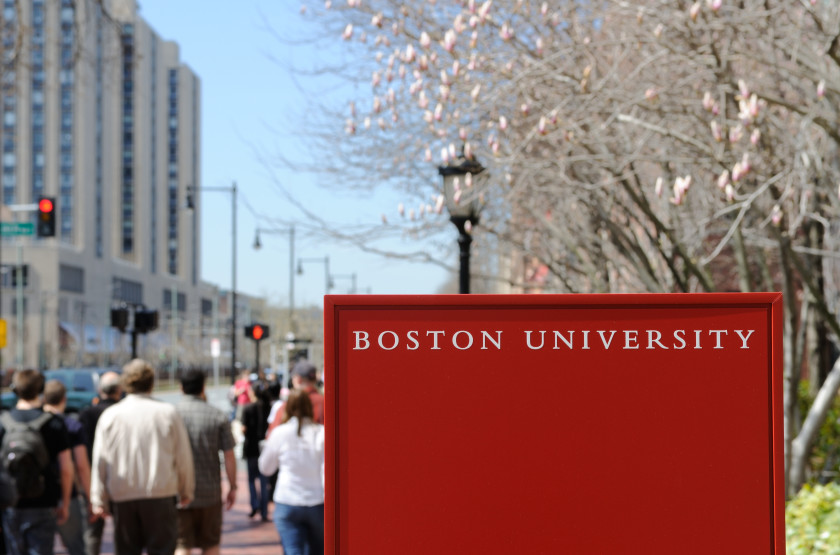 With its main campus beside the beautiful Charles River Esplanade Park, Boston University has over 32,500 students from more than 130 countries, and is considered one of the top research facilities in the US. It welcomes international students, providing a limited number of scholarships and language support for those who need it.
To apply to Boston University, international applicants must have completed the equivalent of a United States secondary education (approximately 12 years of formal education). If you are from a country which does not speak English as the primary language, you also need a TOEFL (Test of English as a Foreign Language) or IELTS (International English Language Testing Service) qualification.
4. Tufts University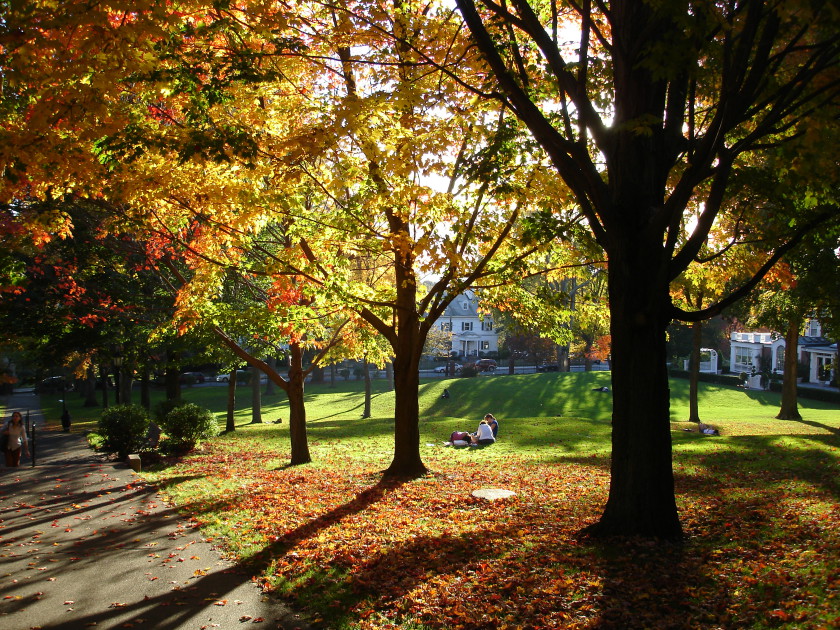 You'll find Tufts University north of Somerville in Medford. Roughly 15% of undergraduates are international students, coming from over 60 different nations. Tufts has an international outlook, as almost half of all undergraduates will study abroad at some point, and there are over 200 overseas programmes to choose from.
If you're hoping to apply, a limited number of grants are available for international students. You will need to submit the same set of credentials that are required of all first year and transfer applicants, including high school transcripts and SAT tests. If English isn't your primary language, or if you've never been taught in it, you will need to take the Test Of English As A Foreign Language (TOEFL) test, too.
5. Boston College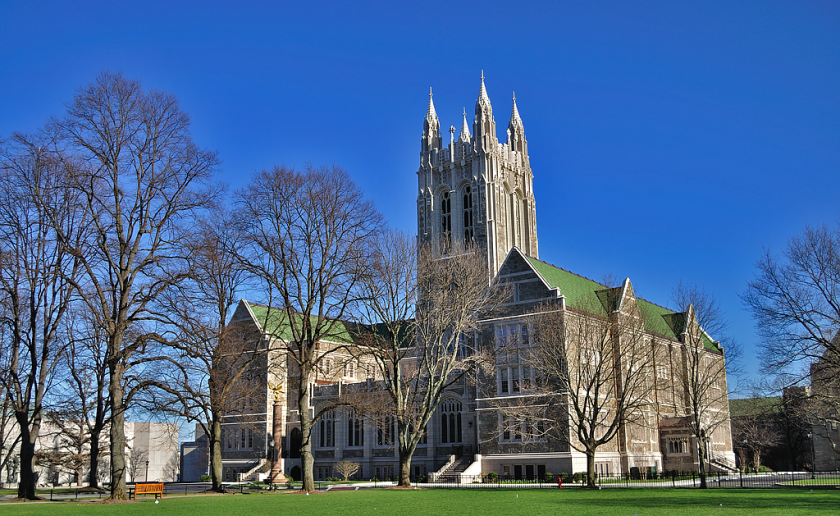 Boston College, a private Jesuit research college, has around 14,100 students and is situated west of downtown Boston in the suburb of Chestnut Hill. Every year, around 29,500 students apply to Boston College.
International students currently make up around 6% of the population on campus, and applicants must complete a TOEFL examination or the IELTS if they do not speak English as their first language. Otherwise, the process is the same as for freshman or transfer applicants.
6. Northeastern University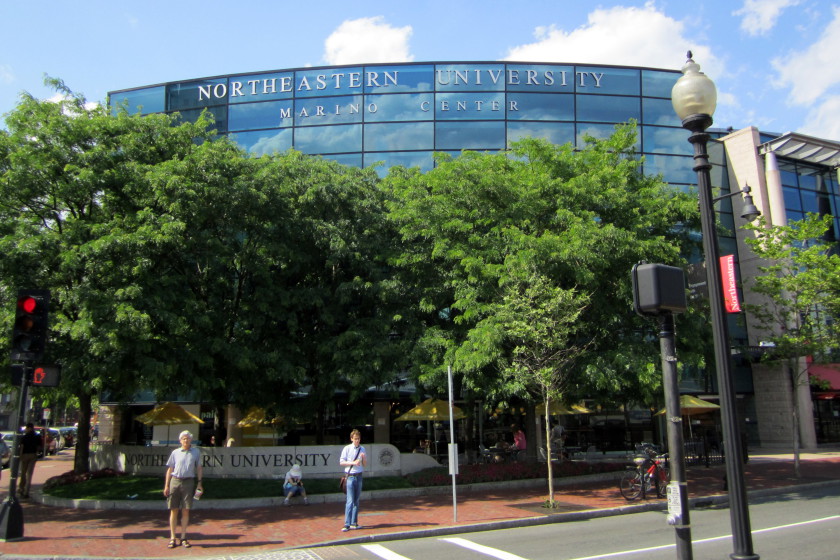 Northeastern University is a large research university based close to Boston City Centre in the Fenway-Kenmore neighbourhood. Over 7,000 international students are enrolled. Northeastern University is best known for its experiential and cooperative approach to learning, which allows students to gain valuable work experience alongside their studies.
The college doesn't require students to have completed SAT or ACT examinations, and there are no application fees. Northeastern University's International Student and Scholar Institute (ISSI) provides a wide range of support to foreign students moving to Boston to study. The university also provides assistance with financial aid and international student loans.
7. Brandeis University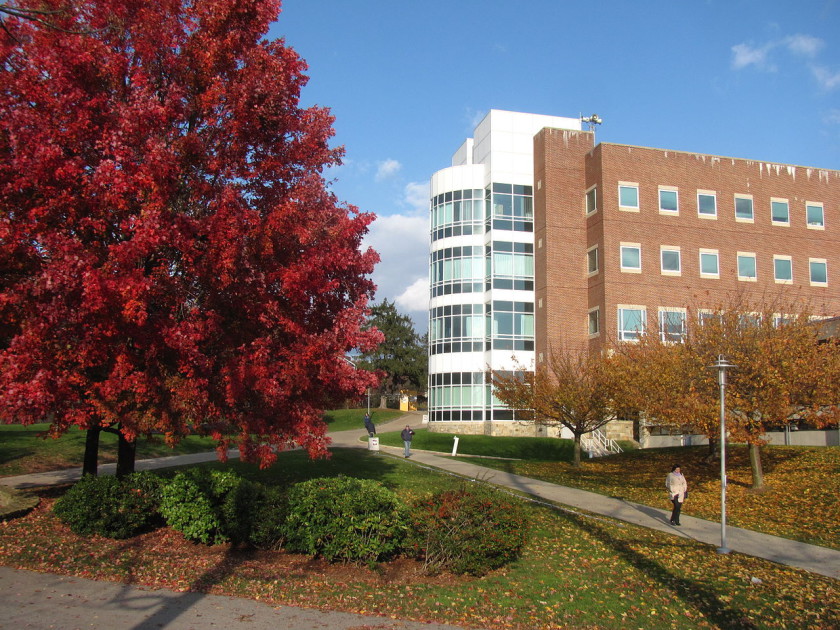 The Brandeis University campus sits west of Cambridge in the suburb of Waltham. As a liberal arts and research centre, Brandeis focuses on the social, physical and natural sciences as well as the humanities and arts. Students put together around 350 arts events each academic year.
Brandeis University encourages international students to apply – currently there are around 1,800 students attending from over 100 different countries. You can apply to a scholarship program if you need to, including the needs-based Wien International Scholarship Program which will fund both your demonstrated financial needs and a round-trip plane ticket to the US.
8. University of Massachusetts Boston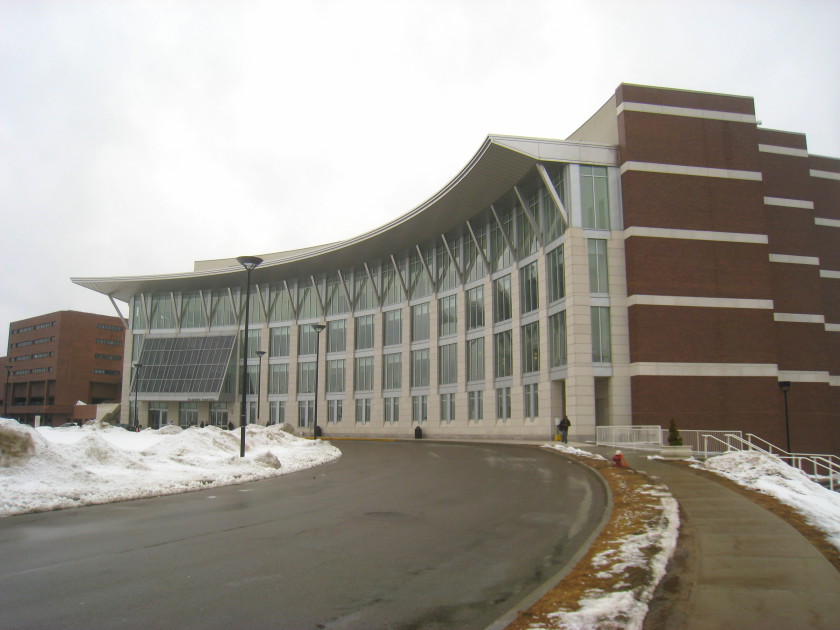 Boasting a picturesque waterfront location on the harbour peninsula near downtown Boston, this public university is also next door to the John F. Kennedy Library and Presidential Museum and the Commonwealth Museum.
More than 2,000 out of the 17,000 UMass students are attending on international study visas. The university promotes a diverse and global campus, with international admissions having risen from 10% to 12% in the past three years.  The application process is fairly standard, involving SAT exam results, a personal essay and evidence of completed high school attendance.
9. Lesley University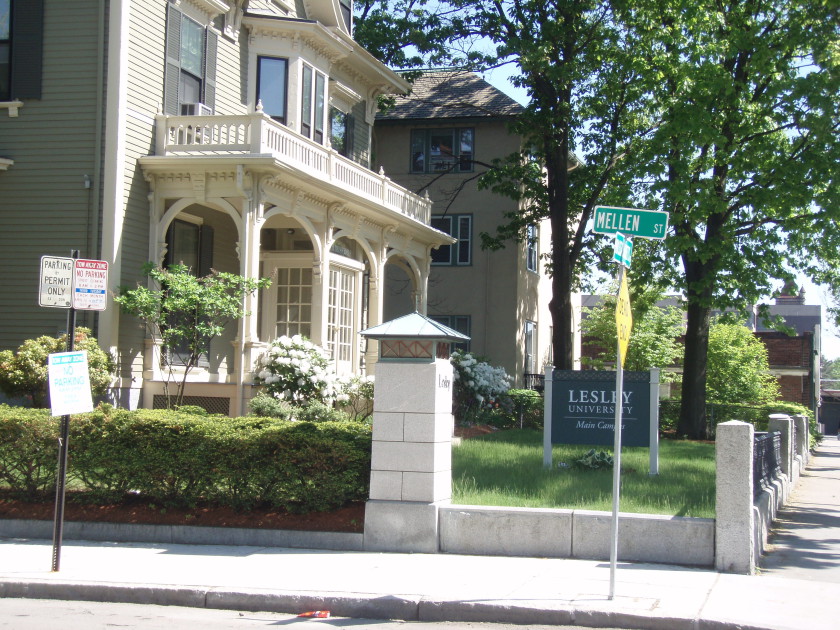 Lesley University is a small, private college situated close to Harvard University in Cambridge, just across the river from central Boston. Lesley offers undergraduate and graduate degrees in fields such as counselling, psychology, creative writing and expressive therapies.
Despite its small size, Lesley University has placed over 100 international students on campus. As well as full-time undergraduate and graduate degree programmes, the college provides a short-term international exchange for students who would like to attend for just one or two semesters. Support and advice on the application process is provided by the International Student Services (ISS) office.
10. New England School of Law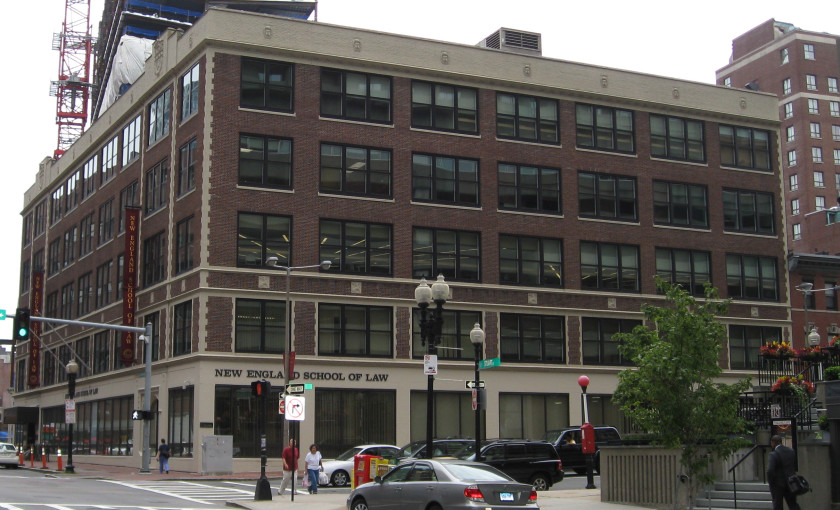 Located in Boston's theatre district, the New England School of Law is a private college that was established in 1908. As the campus is situated close to Boston Public Garden, you'll have plenty of space when you want to study outdoors.
The New England School of Law offers a two or three-year graduate law degree towards gaining a J.D. (Juris Doctor) for international students who have already completed an undergraduate degree in or outside of the United States. All applicants must complete the Law School Admission Test (LSAT), a half-day standardised test, as well as the TOEFL if they do not have English as a primary language.
11. Bentley University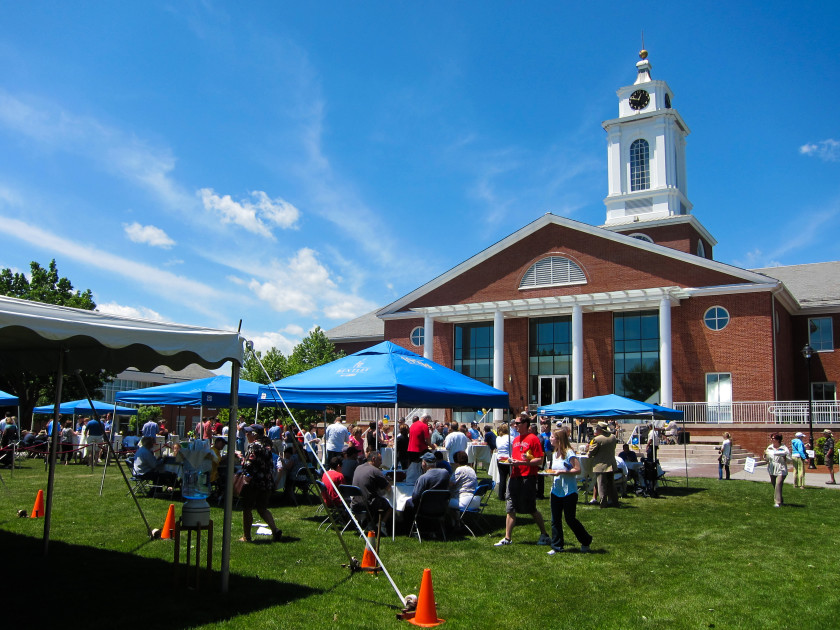 Located in the centre of Waltham, Bentley University is one of the leading business schools in the US. The student body is comprised of 16% international students, from over 80 countries. Almost every student at Bentley will complete an internship during their degree, and many take part in study abroad programmes.
The degree programmes on offer at Bentley range from marketing, finance and accounting to liberal arts subjects, and the university has its own stock market trading room floor. International students can apply for both undergraduate and graduate programs at Bentley; the application process is straightforward and similar to other centres in terms of required English language skills and standardised test scores.
12. Bunker Hill Community College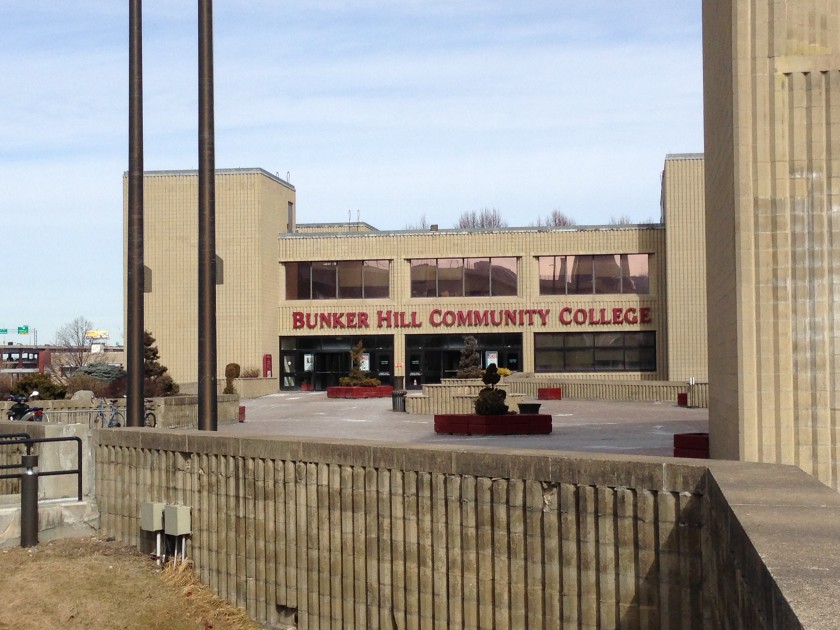 Bunker Hill Community College (BHCC) has one of the most diverse campuses in Massachusetts, with over 800 international students attending. BHCC is the largest community college in the state and offers one of the most comprehensive English as a second language courses in Boston.
The main Charlestown campus is just across the river from Boston's centre. If you think the campus looks familiar, that's because BHCC was used as a location in the movie Good Will Hunting as the college of psychologist Sean Maguire (played by Robin Williams).
13. Simmons College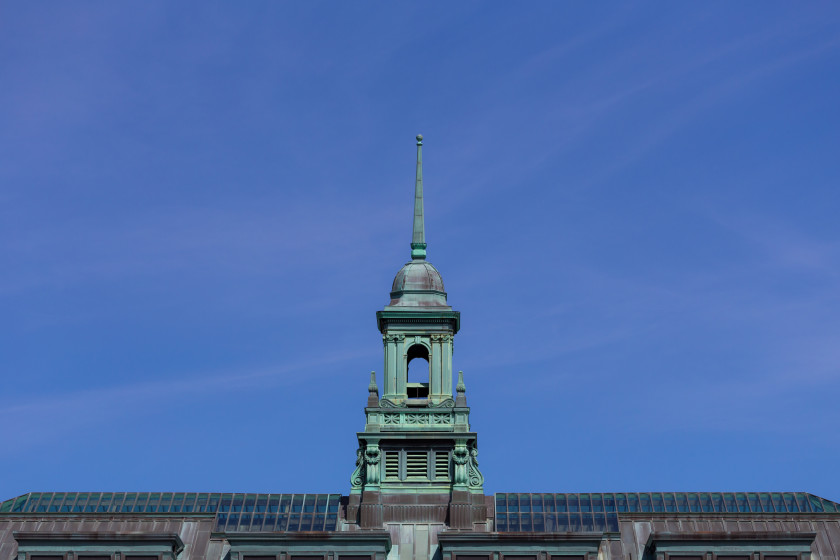 Simmons College is based next to the Museum of Fine Arts. Its private undergraduate school is a women-only establishment, and the university offers one of the best MBA programs for women according to the Princeton Review. The graduate school is co-ed with around 4,000 men and women. Out of both schools, 3% of students are international.
Simmons College offers a number of scholarships for financial assistance. Simmons has an excellent record of graduate employment, with 98% of leavers securing a job or starting graduate study within one year of finishing their degree.
14. Emerson College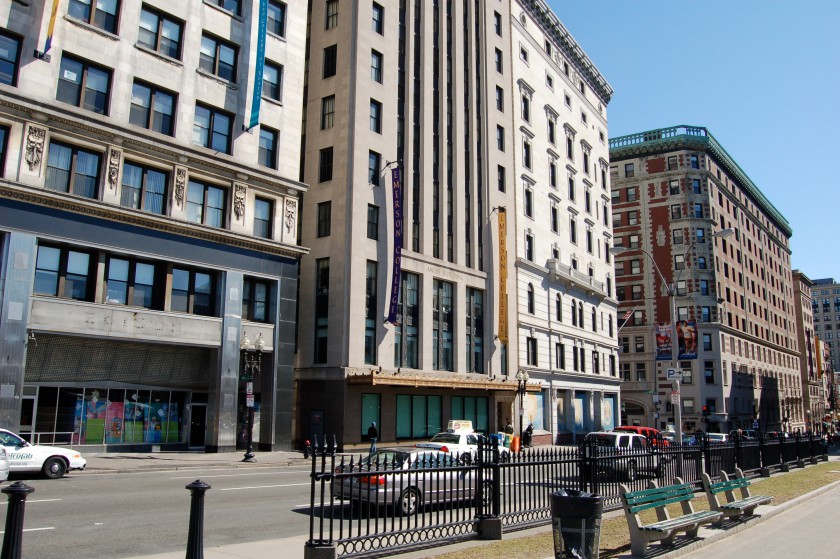 Founded as a school of oratory, Emerson College specialises in qualifications in liberal arts subjects like theatre, communications, film and journalism. Its radio station, WERS-FM, is the highest-rated student-run station in the US and can reach an audience of three million listeners.
Emerson's location in downtown Boston is great for creative inspiration and getting involved in the local arts scene. Around 4% of Emerson students are on foreign student visas, and the university provides several scholarship schemes which all students are eligible to apply for.
15. Cambridge College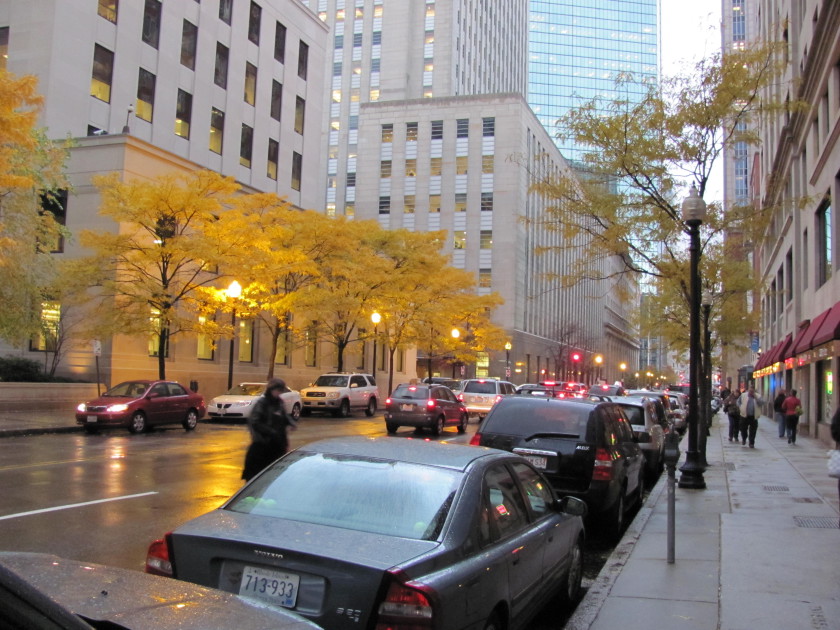 Cambridge College is based in Cambridge and specialises in adult learning, so it mostly provides weekend and evening classes. Currently it has around 300 international students,  and the undergraduate and master's degree subjects open to them include fields like education, management studies, psychology and human services.
To apply for a bachelor's or master's degree course, you will need to write a personal statement and provide documents like official transcripts, a letter of reference and a photocopy of your visa.
16. Suffolk University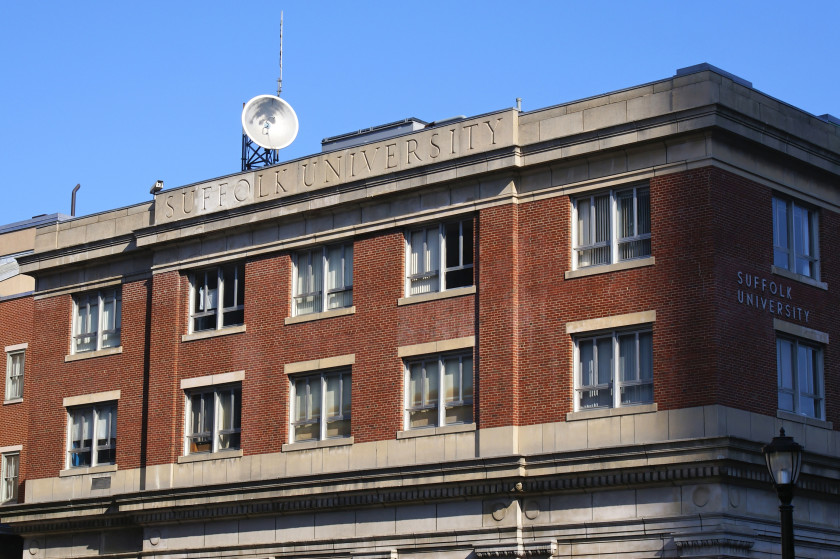 Suffolk University is located in the heart of Boston next to the Suffolk County Superior Court and the John Adams Courthouse in Pemberton Square. Nearby Boston Common provides a welcome break from the urban setting of the university, which offers one of the best law courses in the country as well as degrees in the arts, science and business.
Suffolk has a very international campus, with students coming from more than 100 countries. Although the university requires proof of English language skills from students who do not speak it natively, they also offer intensive language classes to support those who need some extra help. In terms of financial aid, while international students cannot apply for federal or state aid they will be considered for merit-based scholarships which would significantly reduce university fees.
17. Emmanuel College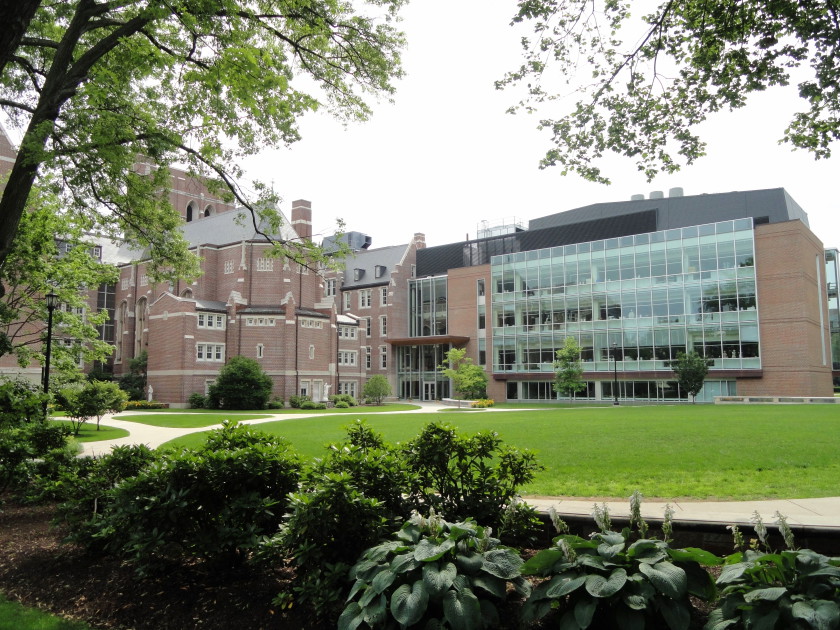 Emmanuel College is based near Fenway Park, Boston's world-famous baseball stadium. Despite its small size, this private, Catholic liberal arts and science university has a strong international slant, with students from around 50 different countries attending and study abroad schemes.
Although it became a co-ed college in 2001, a high proportion of the student body is female. Emmanuel has a big emphasis on internships and almost every student will complete one during their time at the college. There are a limited number of merit scholarships available to international students.
18. Hult International Business School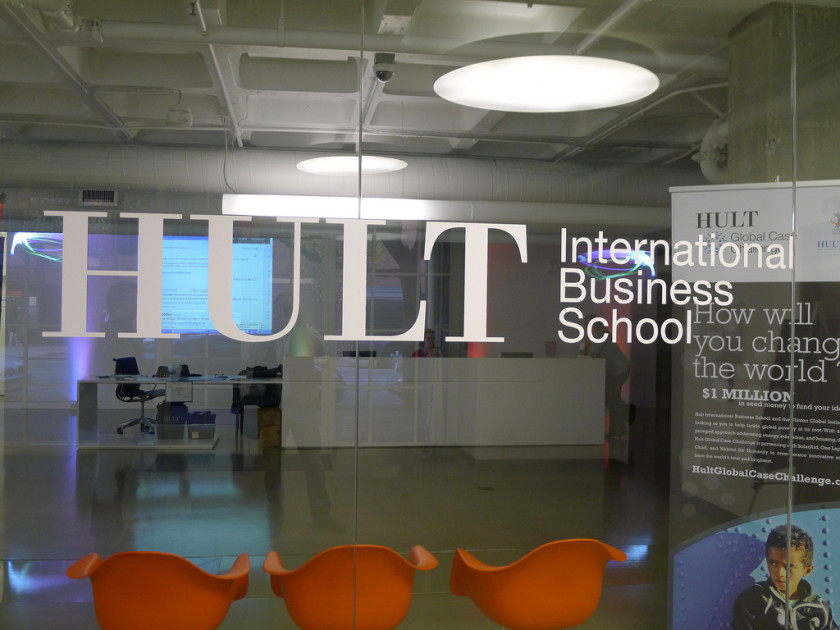 Based right on the banks of the Charles River across from Boston's West End, Hult International Business School has six other campuses around the world in cities like London, Shanghai and Dubai. This graduate school operates on a brand new, state-of-the-art campus, which offers fantastic views towards Boston's city centre.
Students from 120 countries can join programmes to study all over the world through Hult, so you're guaranteed to have an international experience during your time here.
19. Fisher College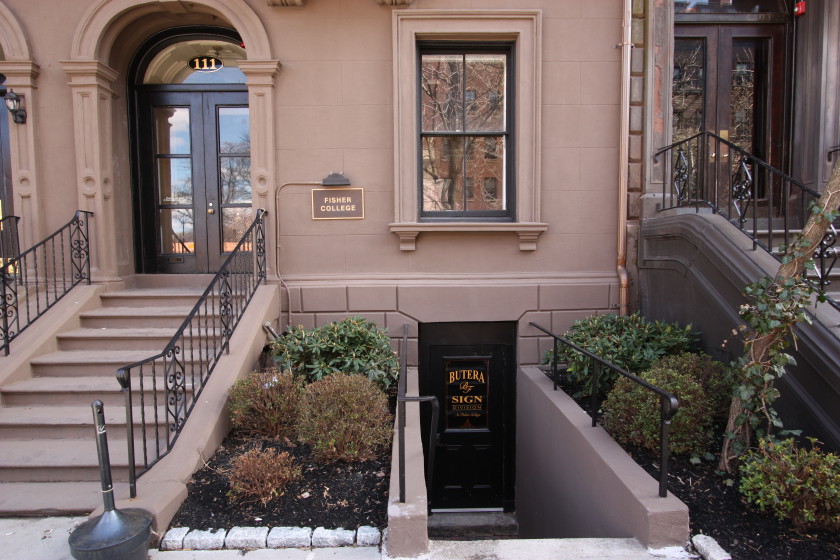 In the Back Bay neighbourhood of Boston is Fisher College, a short walk from the city centre. The college's Centre for International Programs and Services (CIPS) provides support and guidance for all international students joining the school.
Fisher College is interested in students' individual achievements and backgrounds during the application process, which involves submitting things like your transcripts and evidence of taking language exams if needed.
20. Wentworth Institute of Technology (WIT)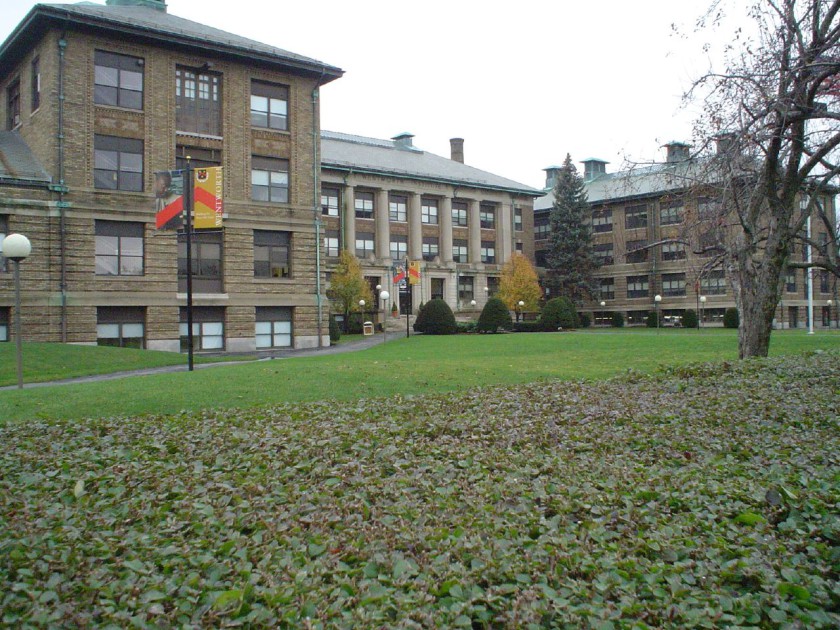 WIT is a technical design and engineering college in the Fenway-Kenmore area, close to Boston city centre. Although it's a small university, it's based in an excellent location close to the Museum of Fine Arts and Symphony Hall, and has Fenway Park nearby. Plus, all the major commuter transit lines are nearby, so the whole of Boston is within easy reach.
The application process for international students is fairly straightforward, and the good news is that SAT examinations are not required in order to gain a place at WIT. You will also get a free laptop if you are a full-time student, which you can keep once you graduate.