With lots of great study spots dotted around Boston, you won't always have to hit your on-campus library. Pull up a chair and enjoy homemade ice cream or panoramic views over the city…
Are you looking for student housing in Boston? Student.com has fantastic rooms available across the city and close to all of the universities and campuses.

1. Trident Booksellers & Café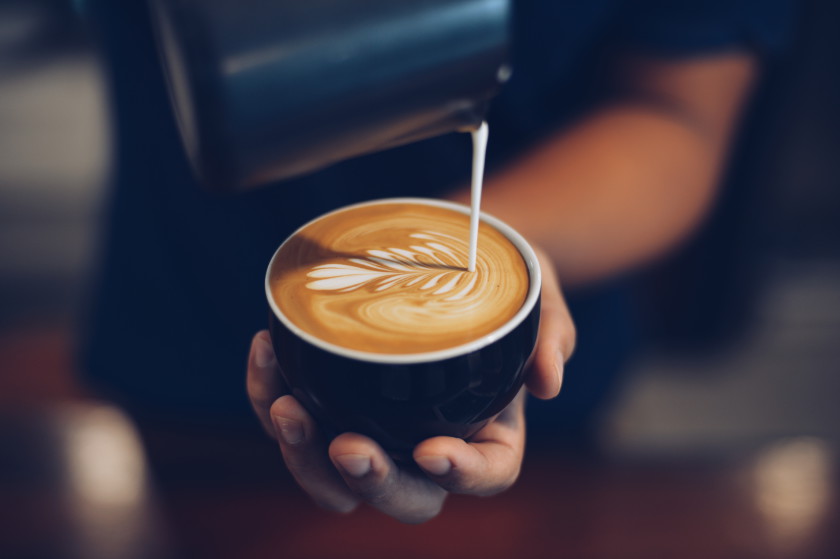 This indie outlet near Boston University does two things well: books and breakfasts. So if you're ever in the neighbourhood and feel like digging into a stacked plate of huevos rancheros while you revise, Trident Booksellers & Café is your one-stop shop. The full-service restaurant at the front of the store serves breakfast items right up until midnight at its wide, student-friendly tables, and you'll be accompanied by the latest literary bestsellers. Sit at the bar with your favourite book and watch the friendly staff prepare your fruit smoothie, then connect to the free Wi-Fi to get started on your coursework. Trust us, it won't even feel like work anymore. But that might just be the buttermilk pancakes talking…
2. Boston Public Library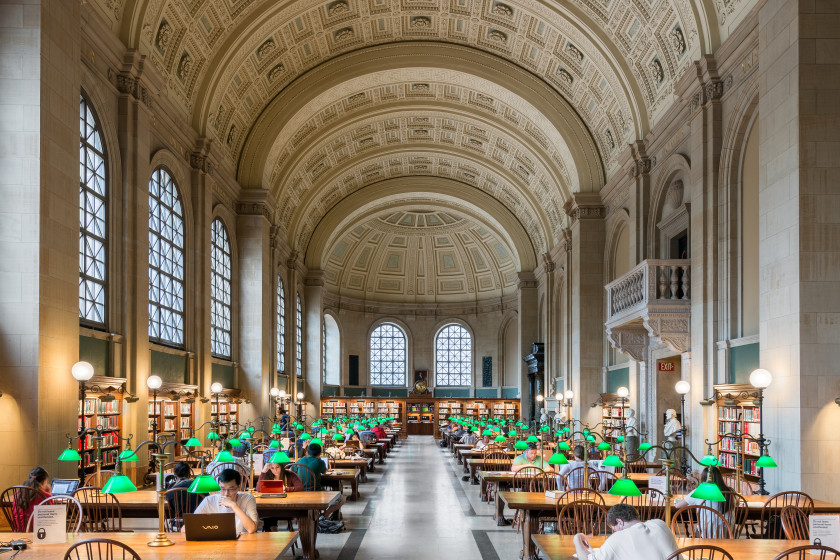 If you're looking for an alternative to your college library, this is a perfect choice. Jump on the T from either Boston University or MIT, and you can reach Boston Public Library within 15 minutes. Make your way into grand Bates Hall to find out for yourself why some students call it the 'Hogwarts room'! Study under the ornate domed ceiling, and get lots of distraction-free reading done in the light of hundreds of pretty green lamps. Entry and Wi-Fi are free, and there's a great café on the ground floor selling frothy cappuccinos to sip on your break. When the sun shines, sit out on the courtyard or go for a wander through the beautiful mural galleries for inspiration.
3. Toscanini's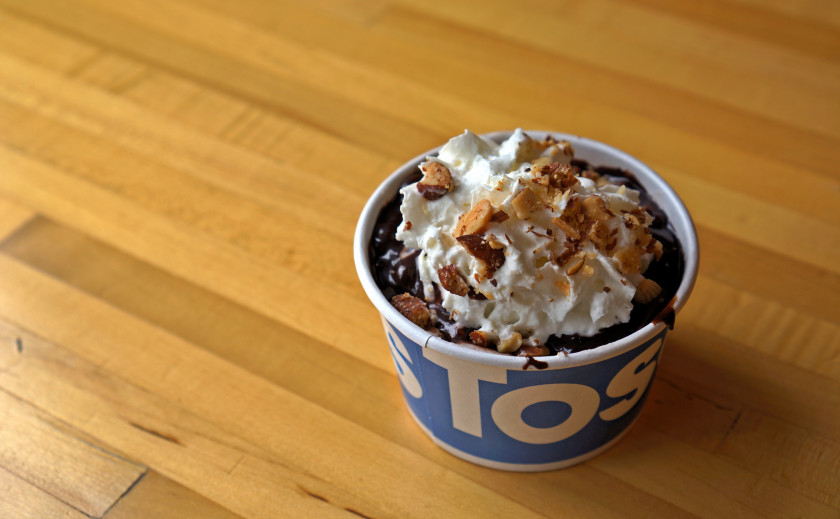 If you find yourself around the Massachussetts Institute of Technology, you should pack up your books and head over to the corner of campus for a well-deserved treat. Toscanini's is reputed to serve "the world's best ice cream" according to the New York Times, and you can try up to 32 imaginative flavours when you do your work here (and yes, they do free samples). From its spacious tables and cosy atmosphere to the free high-speed Wi-Fi, we think it's got everything you need to have a productive study session. Go on, treat yourself to a scoop of Butter Chocolate Chip topped with hot fudge while you're at it – you deserve it after all that work!
4. Boston Athenaeum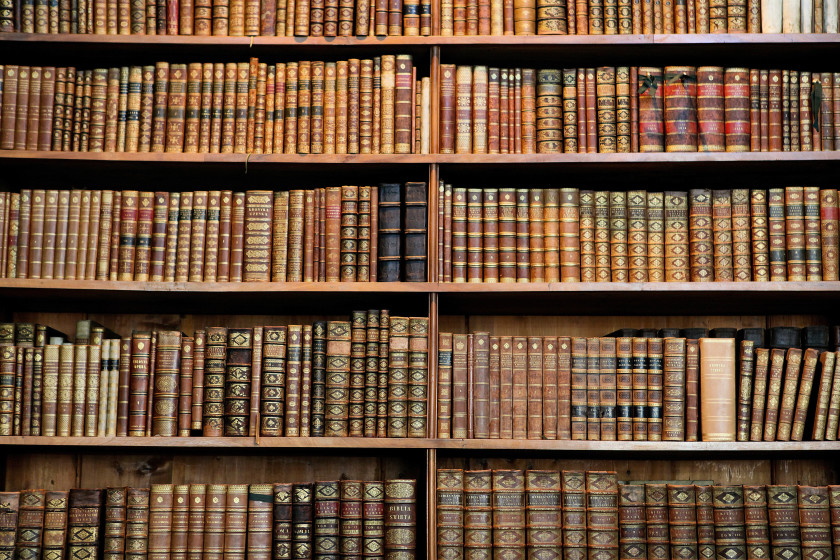 If you're a bit of a library connoisseur, this one's for you. Boston Athenaeum is based right next to the scenic Boston Common, and it's members-only unless you're happy to stick to the first floor. We'd recommend paying the subscription fee and joining for $16.67 per month, because you'll get exclusive access to one of the oldest and most distinguished independent libraries in the country – former US President John F Kennedy was a member! The surroundings are suitably grand, and within its halls you'll find hundreds of thousands of rare books and an impressive collection of art. There's also a Wi-Fi connection for online studying, as well as lots of quiet corners for you to work in peace.
5. Charles River Esplanade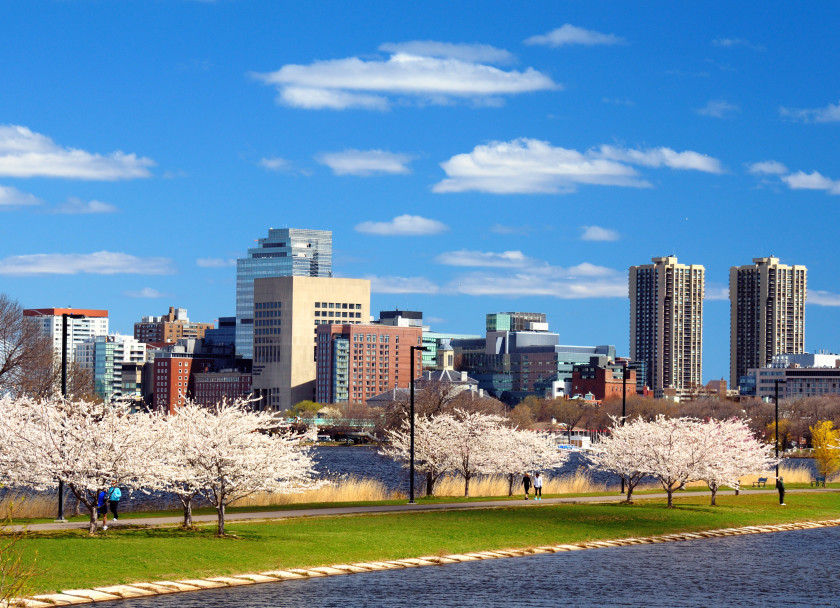 If you feel like taking your books outside, the Charles River Esplanade offers some of the best views across the water and city skyline. When the weather's good in summer, sit down on one of the benches running along the river to watch jogging locals and tiny sailboats cruising past. While there isn't technically any internet for you to use, rumour has it you can pick up a Wi-Fi signal on your laptop if you're close enough to the neighbouring Boston University. Stretch your legs along the Esplanade's tree-lined path beside the river, open your notes and get some reading done in this relaxed, tranquil setting.
6. Christopher Columbus Park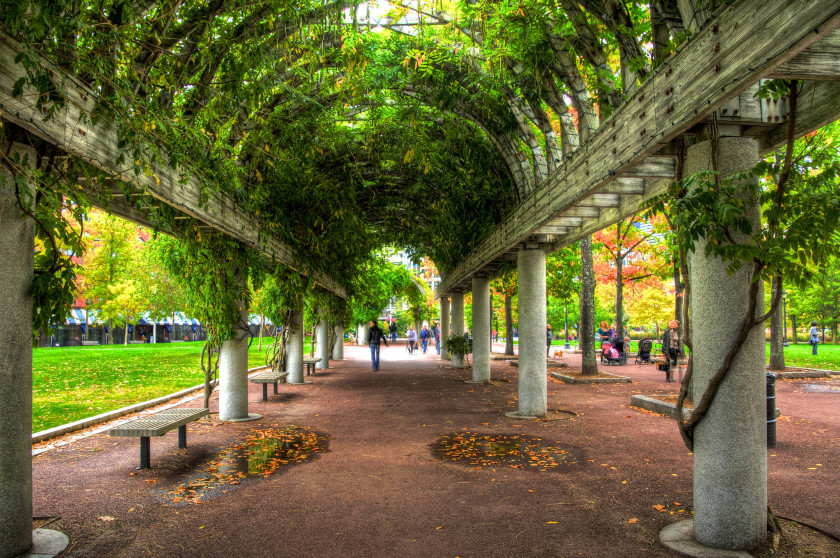 This beautiful park is based near the Rose Kennedy Greenway, and you can come here to sit beside the ocean when you need a break from the bustle of the city. Look up from your books and you'll see locals attending yoga classes, buskers strumming their guitars and boats sailing for nearby Boston Harbour. There's free Wi-Fi available and you'll also be within a short stroll of Faneuil Hall Marketplace for when you get hungry. Stroll between stalls selling everything from mac 'n' cheese to fresh lobster rolls, and then set your books on the grass at Christopher Columbus Park for a picnic beside the sea.
7. Boston Public Garden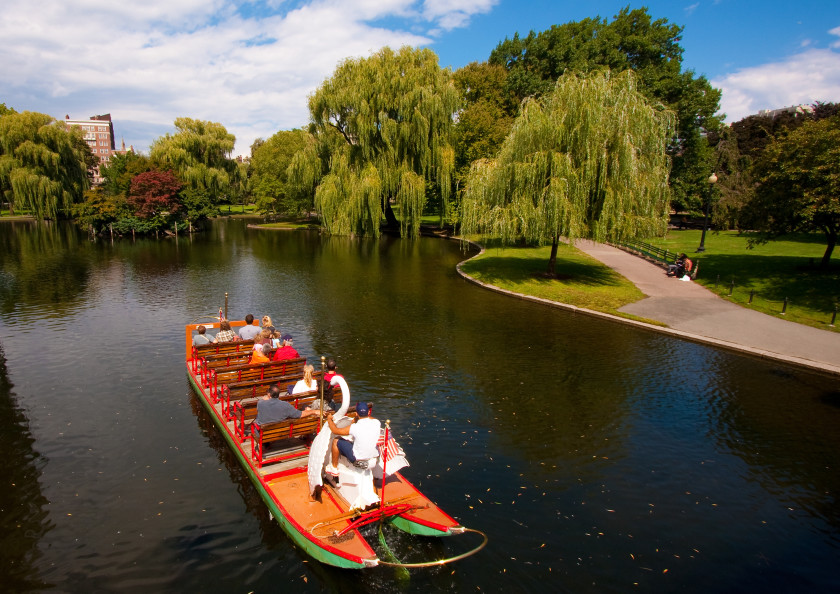 Instead of joining hundreds of students sunbathing on Boston Common, you should wander next door to do some studying in the peaceful Boston Public Garden instead. It was the country's first public botanical garden, so it's filled to the brim with colourful plants and other exotic flora. Sit on the grass beside the lagoon and connect to the free Wi-Fi on your laptop. After you've made some headway on your assignments, take a break by strolling along the paths lined with blooming tulips, or watch tiny ducklings paddling after the Swan Boats in spring.
8. Museum of Fine Arts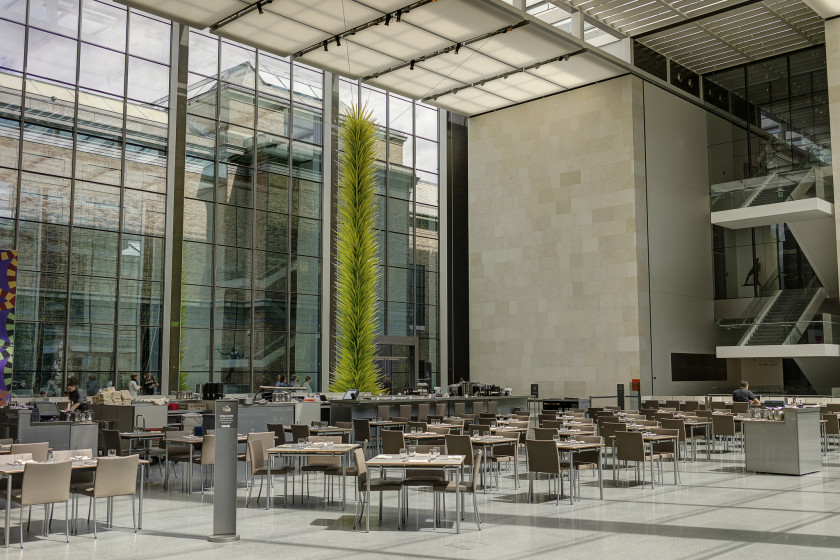 Need a little inspiration? If you're studying near Northeastern University, you should leave campus every now and then to pay a visit to the Museum of Fine Arts. Students attending institutions like Boston University, Harvard University and MIT can get in for free by showing ID, so there's no excuse not to go! We think it's a great spot for students because there's free Wi-Fi throughout and a wealth of quiet nooks that are perfect for studying. It's also open late from Wednesday to Friday, until 9.45pm. Find a seat in the modern Taste Café near the gift shop, then go for a wander when you need a break from the books. As it's one of the largest museums in the country, you'll find lots to inspire you.