While Boston may host the world's top universities, there's a lot more to the city than academia. If you're headed there to study, here's everything else you can expect…
Studying in Boston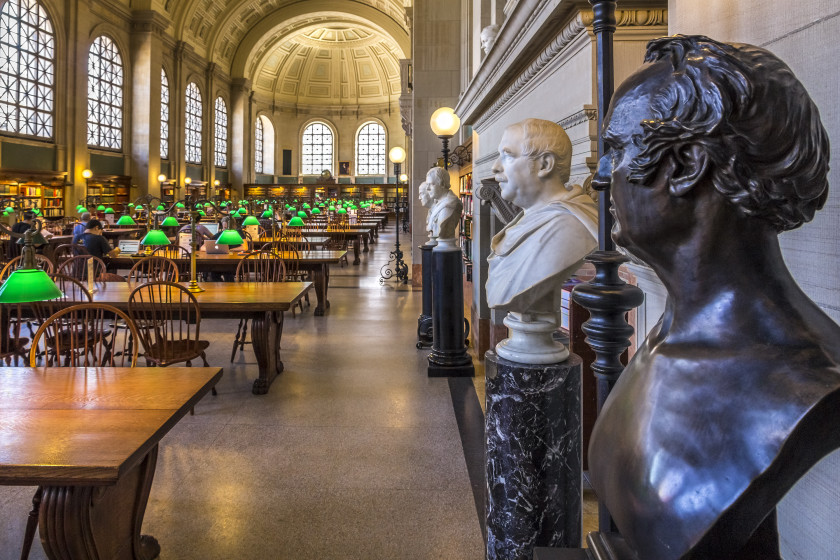 Boston is one of the most popular destinations for students in the United States, with more than 80 universities and colleges across the metro area and 250,000 students between them. In fact, there are more students per square foot in Boston than any other city in the Western Hemisphere! Famous folk like Bill Gates, Natalie Portman and Mark Zuckerberg have all called Boston home at one point, and this might have something to do with it having the top two universities in the world. The Massachusetts Institute of Technology is famous the world over for its work in science and technology, while Ivy League Harvard University is among the oldest and most prestigious – both are based in nearby Cambridge. If you want more information on universities in Boston, this article is your key.
With so many students in the neighbourhood, Boston is a young and vibrant place to be. From planetariums to indie cinemas, there are plenty of spots to have fun when night falls. But if you need a quiet place to go over your notes, check out our list of the best study spots for students in Boston.
Food in Boston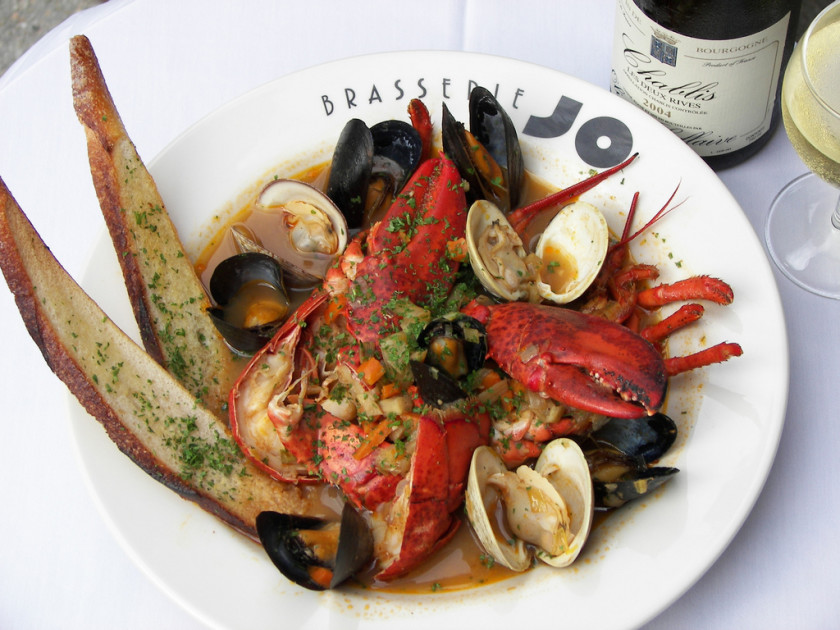 Thanks to its position on the New England coast, Boston is known for producing some of the best seafood around. You can expect to see specialities like fresh lobster rolls, fried clams, cod and creamy chowder appearing on menus across town, while the tastiest treats are typically found in the harbourside eateries of the Seaport District. Adding to these traditional favourites, the city is famous for producing a special variety of baked beans, typically cooked overnight with molasses and either bacon or salt pork. This process eventually led to Boston's nickname – Beantown!
Today, Boston has a diverse foodie scene with an abundance of international dishes and trendy fusion plates. You'll often see much-loved food trucks trundling along the city's narrow laneways, distributing everything from French macarons to Chinese-American favourites – make sure you use the handy street food app to keep track. Heading towards the North End, you'll notice an increasingly Mediterranean flavour as you approach Little Italy and restaurants filled with the smells of fresh basil and garlic. To the south you'll find Chinatown, which features among the largest Asian neighbourhoods in the United States. For more on food, check out our student guide to food in Boston and this list of our favourite student cafés.
History of Boston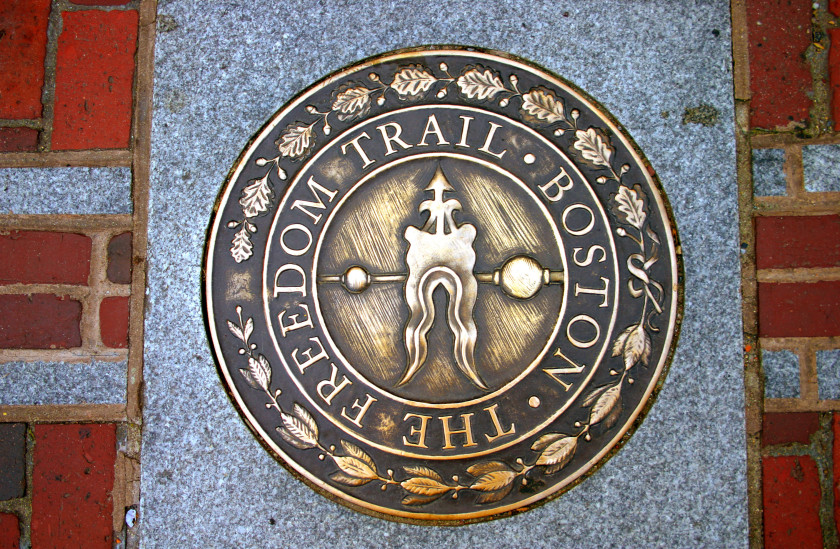 You'll see history all around you when you study in Boston: in its colonial-style architecture, the Victorian brownstone buildings lining the Back Bay and the gas-powered streetlights of Beacon Hill. The city's history is predominantly rooted in the American Revolution because it played a key role in sparking it. You may be familiar with the story, but if not you can read about it here.
Today, you'll find echoes of this tumultuous time all around. Follow the famous Freedom Trail, which is marked by a red line, and you can wind your way around 16 historically significant sites. Start on Boston Common, the oldest city park in the US, and wander past Faneuil Hall, the Paul Revere House and the Old North Church, where lanterns were famously lit in 1775 to warn of incoming British troops (signalling the beginning of the American Revolution).
If you'd rather get an alternative view of Boston's history there are plenty of other walks to follow, including the Black Heritage Trail. Boston is also one of the most important Irish cities outside of Ireland, as around 20% of the population is Irish-American. Because of this, there's an Irish Heritage Trail as well as one of the biggest St. Patrick's Day parades in the world in March every year. There are more Irish bars in Boston than any other US city, so you're guaranteed to enjoy the craic.
Boston Transport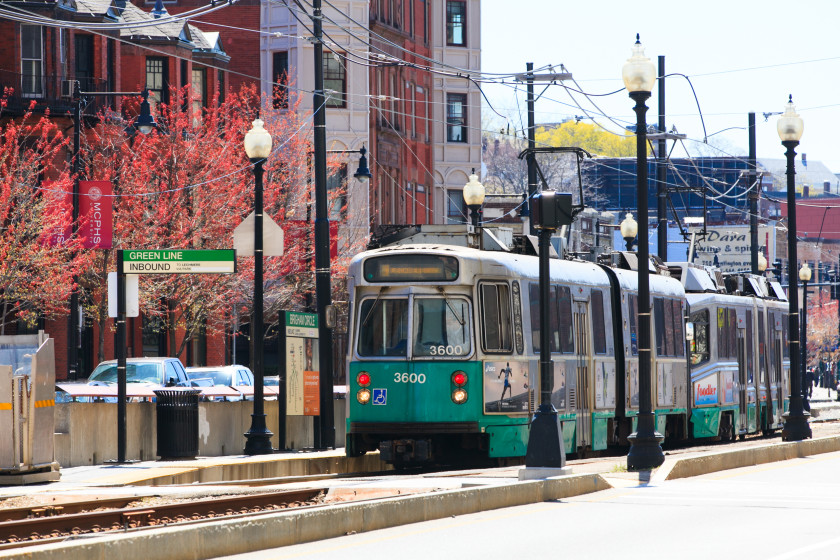 Boston has an excellent public transportation system, so you won't have any problems getting around without a car. Plus, you'll avoid the inevitable traffic gridlocks and lack of parking spaces that the city is famous for! The system is managed by the Massachusetts Bay Transportation Authority, which you'll often see shortened to 'MBTA' or simply 'the T' (transport signposts have a white circle with a simple black T down the middle).
The subway runs five lines (Red, Orange, Blue, Green and Silver) across the city, as well as a streetcar from Ashmont to Mattapan. These will take you directly to many of the major universities, including MIT (Red) and Boston University (Green) – just check out this interactive map. Get a CharlieCard from one of the stations for the best fare ($2.10), which you can top up at station vending machines. To find out more, visit the MBTA website. You can also use a CharlieCard on the local city buses  for $1.60, which can take you a bit farther out than the subway. Hop on a Massport bus and you can get to Logan International Airport for $5, or for free if you have a valid MBTA pass. Similarly, you can ride the Silver Line bus for free from the airport. There is also a commuter railway, with fares depending on how far you travel – visit MBTA for more info.
All that said, Boston is known as 'the walking city' and you'll find it easy to get around on foot, especially if you're visiting famous attractions which often have their own dedicated trails. Another great way to navigate the city's labyrinth of narrow laneways is to hire a Hubway bike, or to avoid the roads altogether – a water taxi will take you out onto the Charles River for a scenic ride.
Still want to take your car? Make sure you book student housing in Boston with a parking garage.
Boston's Weather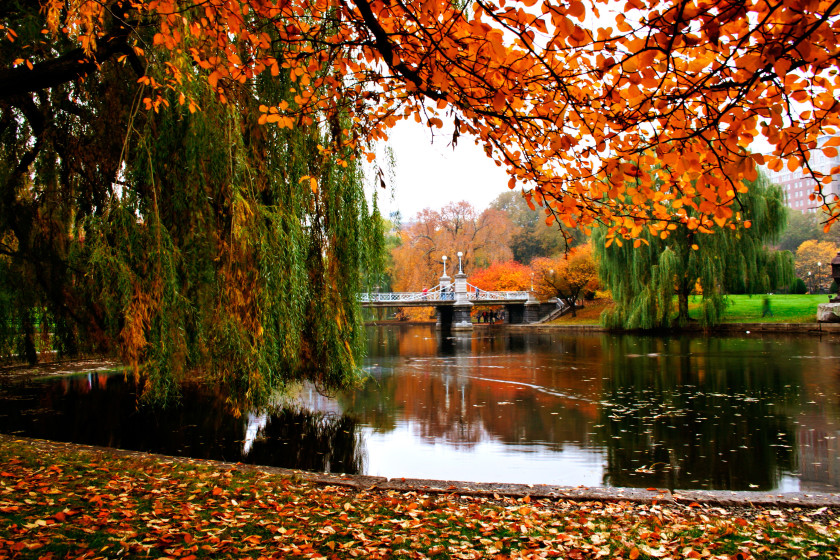 Boston is described by innumerous guides as a year-round destination, but by far the best weather is found between June and November. In the summer temperatures can reach the high twenties, while the air gets crisp and cool in the autumn and the trees turn every shade of orange and red imaginable. Snow is common in winter, and 2015 saw the snowiest winter on record with 108.6 inches.
That said, the weather around Boston still changes regularly. One trick to get a simple forecast is to look up at the column of lights issuing from the old John Hancock building in the Back Bay. It even has its own poem: 'Steady blue, clear view; flashing blue, clouds due; steady red, rain ahead; flashing red, snow instead'. But don't pay attention to that last part in summer – flashing red means the baseball game has been cancelled.
Sports in Boston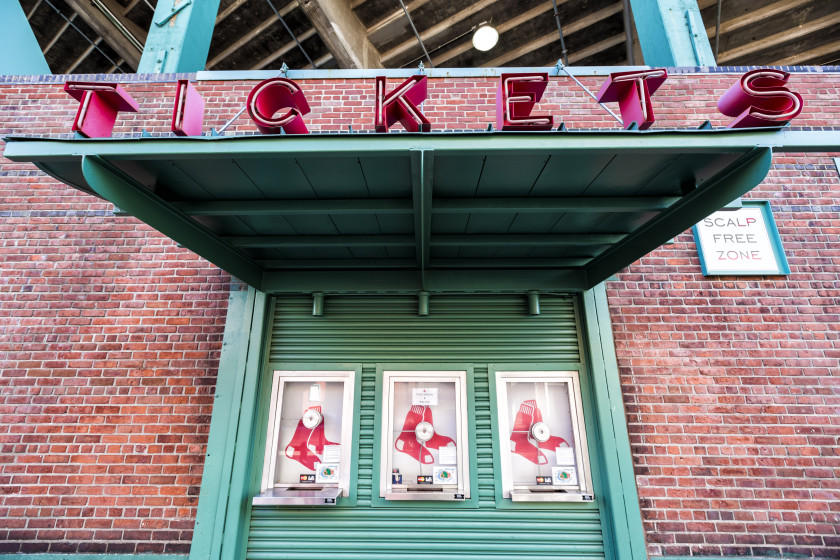 It's no secret that Bostonians are fanatical about sports. Whether you cheer for your college team or the Patriots (football), Celtics (basketball) or Bruins (ice hockey), the local clubs inspire staunch rivalries. The most well-known Boston team are the World Series-winning Red Sox, who (quite literally) knock it out of the park playing baseball at Fenway Park stadium. On game day, you can expect to see a tidal wave of red-clad supporters taking to the streets, so it's best to overestimate the time you need to get around the city. For more tips and tricks, check out these 36 Life Hacks For Students In Boston. If you want to watch a game, it's best to buy tickets well in advance because they regularly sell out – the last time they didn't was way back in 2003! Alternatively, a very limited number of tickets are sold on the day at Gate E on Lansdowne Street.
The annual Boston Marathon is another famous fixture, and it's also the oldest annual marathon on the planet. But if you're more into water sports, make sure you don't miss the world's largest two-day rowing event, the Head of the Charles Regatta.
Arts & Culture in Boston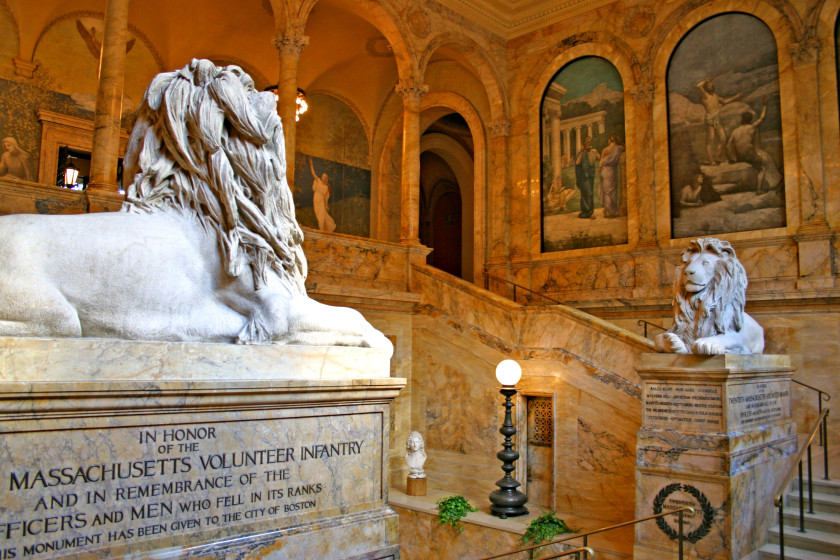 Once dubbed the 'Athens of America' for its cultural and intellectual influence, modern day Boston offers a real wealth of cultural pursuits and attractions. Aside from its prestigious universities, and its grand old libraries like Boston Public Library and Boston Athenæum, the city has hundreds of museums, theatres and art houses just waiting to be explored. Fans of music can start with world-class Boston Symphony Orchestra, or watch the likes of U2 and The Rolling Stones perform live at TD Garden stadium. Budding artists shouldn't miss the eclectic Isabella Stewart Gardner Museum, where you can get in for free if your name is Isabella, or the Museum of Fine Arts and masterpieces by Renoir, Van Gogh and Monet.
Boston's Theater District runs along Washington Street near Boston Common, and is the place to come if you want to tick seeing a Broadway show off your bucket list. You'll find over a dozen well-regarded performance venues, including Boston Opera House and Charles Playhouse, and once you've exhausted the last of them you can make your way into Cambridge for a show at the award-winning American Repertory Theater. Here, you'll also be in the neighbourhood of universities like Harvard and MIT, along with their fascinating museums. Check out the botanical galleries at the Harvard Museum of Natural History, or the robot exhibits at the quirky MIT Museum.
Just to recap, here's everything you need to know about starting your student life in Boston…

36 Life Hacks For Students In Boston

Best Study Spots For Students In Boston

Guide To Boston's Best Student Cafés

Easy Guide To Universities In Boston

Student Discounts: The Boston Edition

Food In Boston: The Student's Guide

Entertainment In Boston: The Student Guide

After all that, you'll probably have a good idea why Boston is our top US city!