Whether you want to travel to class or just get around town on weekends, it's important to understand how Australia's transport system works. Here's everything you need to know about travelling when you're studying Down Under…
Flights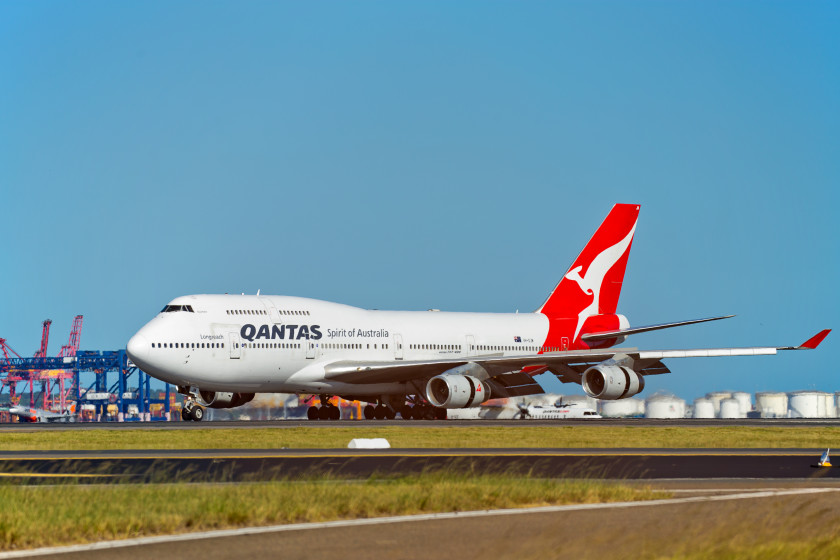 Australia is the sixth largest country in the world after Russia, but over 90% of the continent is uninhabited. Given the vast distances between major cities, flying is your best bet to save time. A flight between Sydney and Perth will take you just over five hours. Driving the same distance will take anywhere from 40 hours to 14 days, depending on how many stopovers you make along the way!
Fortunately, every major city and large regional centre has an airport serviced by either Qantas, Virgin Australia, Jetstar or Regional Express Airlines. They offer competitive fares, particularly on the main domestic routes. However it's always best to plan ahead and grab cheap flights when they're on sale through the carrier's website or comparison sites like webjet.com.au or expedia.com.au. It also pays to be flexible with your travel dates to secure the cheapest fares.
Trains, trams & light rail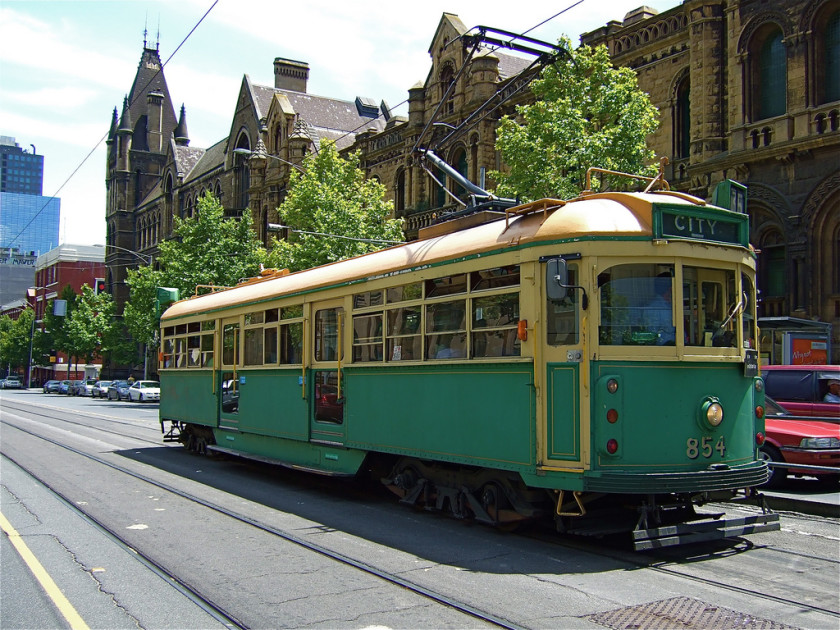 Long-distance train travel is a convenient and scenic way to see Australia if you have time to spare. A trip on the iconic Indian-Pacific railway between Sydney and Perth will take four days, as will a trip on the Ghan between Darwin and Adelaide. While these are expensive options, you'll also find that each state also runs long-distance train services covering major cities and most regional areas across the east and west coast for a quarter of the price.
If you're intending to travel around Australia during your studies, consider purchasing a flexible or an unlimited rail pass through NSW TrainLink or Great Southern Rail to receive a discount.
Sydney, Melbourne, Brisbane, Adelaide and Perth also have their own suburban rail networks that provide efficient, clean and reasonably priced travel between suburbs. Sydney, Melbourne, Adelaide and the Gold Coast also have an additional tram or light rail system that operates throughout the city as well.
The average price for a train trip is around $3, but you'll need to purchase a reusable smart card to use the public transport network (including trains, trams, light rail, buses and ferries) in each capital city. You can usually purchase these from news agencies or train stations.
If you're a tertiary student studying full-time and on campus, you may be eligible for a student discount or concession card which can save you up to 35% on most public transport journeys, so it's worth checking with your university when you arrive.
Buses & coaches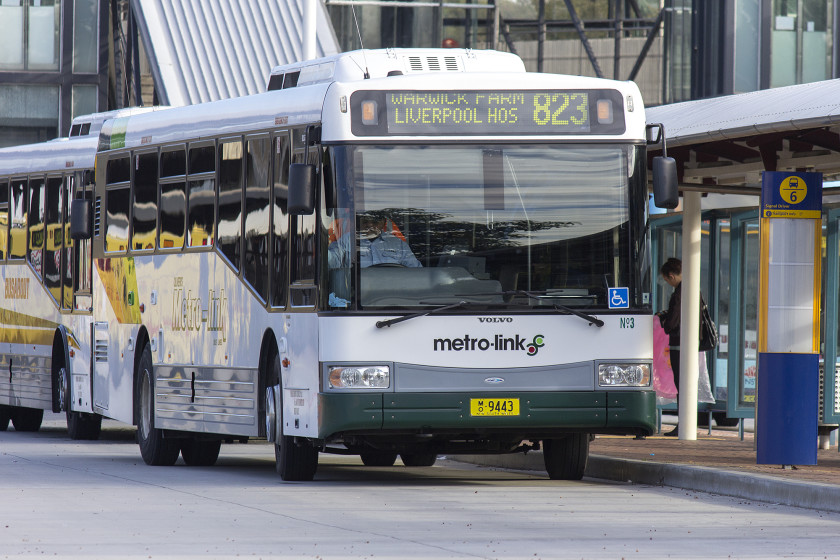 Travelling by bus is a cheap and reliable way to move around the city. In Canberra, Darwin and Hobart, it's the only public transport option available. Most services operate on a reusable smart card system but in some cities and regional towns, you may be able to purchase tickets directly from the driver. Download local apps like Arrivo Sydney or PTV to access timetables and real-time journey information.
Long-distance coach travel can often be cheaper than train travel, depending on the destination. Greyhound operates across most of the country, but other smaller companies like Murrays, Premier and AAT Kings also offer specific routes throughout both city and regional areas.
In addition to the regular services, there are coach services aimed squarely at tourists. Operators like Oz Experience offer flexible packages that can take you all around the country, including those bucket list destinations like the Great Barrier Reef and Alice Springs.
Travelling by coach in Australia is usually a comfortable trip, as most of the vehicles have restrooms, onboard video entertainment and some of the newer coaches even have USB charger points and WiFi.
Taxis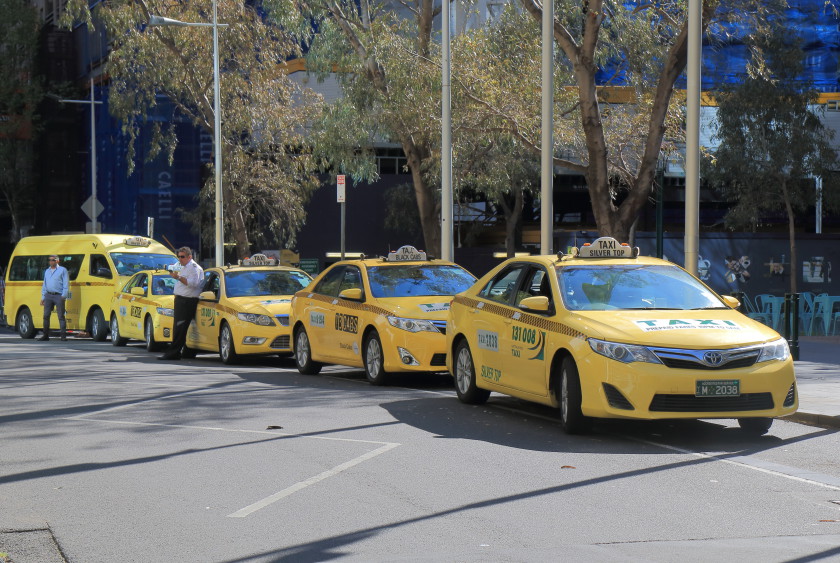 Like most countries, you can usually catch a taxi by waving it down on the side of the road, waiting at a taxi rank or calling to pre-book. While travelling by taxi can be a convenient way to move quickly around the city, it can be an expensive option if you're not splitting the cost with friends.
Taxis charge by the meter and trips after 10pm will generally cost you more. Also be aware that taxi drivers usually change shifts at 3pm and 3am in most cities (known as 'change-over'), so it can be difficult to catch a taxi during these times. Ride sharing options like Uber can be a cheaper and reliable alternative.
Driving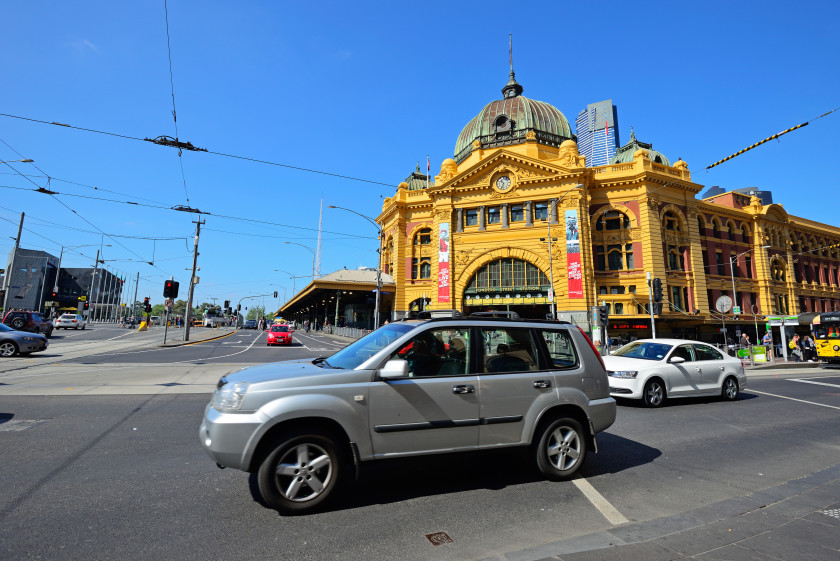 Before you can even consider driving in Australia, you must have a valid driver's license. In most Australian states you're allowed to drive using your license from home, provided it's valid and you have it with you whenever you are behind the wheel. If your license isn't written in English, you must also carry a certified translation in English or apply for an international driving permit in your home country. However, the rules can differ from state to state, so it's always best to check first.
Also keep in mind that Australians drive on the left-hand side of the road, so it's important to familiarise yourself with the local road rules in each state as you'll be expected to follow them.
While driving is a more convenient way to get around, particularly if you're studying in a regional area with limited public transport options, it can also be expensive. Second-hand cars start from around $2,000 and you'll also have to fork out for registration, insurance, servicing and petrol which is generally over $1.20 per litre. The vast scale of the country also means that driving between cities can take hours. A drive from Melbourne to Sydney is around nine hours non-stop.
Cycling
Cycling can be a healthy, cheap and environmentally friendly way to get to class or travel around the city, provided you stay off the pavement, wear a helmet and follow the local road rules.
Most major cities now offer pick-up and drop-off hire services, like Melbourne Bike Share and CityCycle in Brisbane. Some universities also offer reduced-price bicycle hire schemes for students. Keep in mind that drivers in Australia aren't as forgiving with cyclists as European drivers, and bicycles don't have the right of way, so make sure you read up on the local road rules in each state and ride safely.