Hitting the books will feel so much easier when you've got white sand and sunshine around you. Check out these incredible beachside locations, and discover your perfect study spot.
New Zealand's largest city is famous for its adventurous pursuits – kayaking, paddle boarding, biking and bungee jumping are all popular here. Based in a bay between two harbours, Auckland is also a dream for water-loving students, as there is an abundance of beaches to choose from with something to suit all tastes. Mission Bay, which is one of the most popular, is based in a suburb that's packed with bars, restaurants and local cafés, and offers glorious beach views. Piha Beach offers beautiful surf and sand – don't forget to check out the famous Lion Rock while you're there. There are plenty of universities to choose from in the local area, including the University of Auckland which was ranked among the 200 best universities in the world in The Times Higher Education World University Rankings 2015-2016.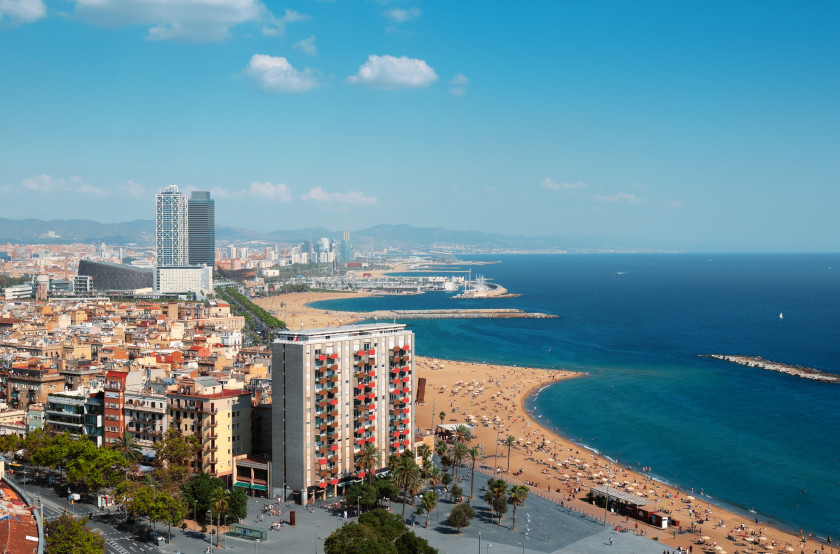 Barcelona is one of Spain's most buzzing, metropolitan cities, which offers a unique mix of medieval history, architecture, Catalonian culture and incredible food. With almost 5km of golden beaches to choose from, based just minutes from the city centre, Barcelona is among the top destinations for studying near the coast. Barcelona's beachside vibe is young and action-packed, full of students from the nearby University of Barcelona. Dive in and get your fill of the drinks and fresh food from local sellers, or dodge between sunbathers and embrace the games of frisbee and volleyball going on if you're a sports aficionado. Throughout the summer there are almost constant festivals and parties to choose from – Sonar, Benicassim and Primavera festivals all take place here, making Barcelona a mainstay for music lovers.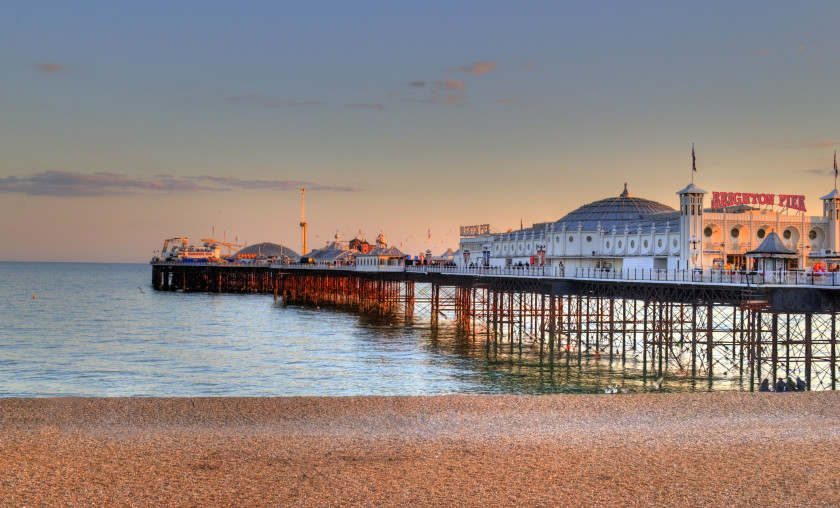 Brighton is based in southern England, around an hour by train from London. A bohemian city with a fun, free-spirited vibe, it's right by the sea with its own pebbled beach. The area is filled with students, thanks to local institutions the University of Sussex and the University of Brighton. The beach is a draw for everyone, young and old. Sample traditional fish and chips while strolling along the iconic pier, ride the carousel, or while away some hours in the arcade. You'll have a lot of fun if you study in this free-thinking city, because every year Brighton hosts a myriad of comedy, music and arts festivals. The city itself is colourful and lively – you can stroll along a labyrinth of narrow lanes in the bustling shopping district, and sample wares from quirky boutiques as you watch local street performers.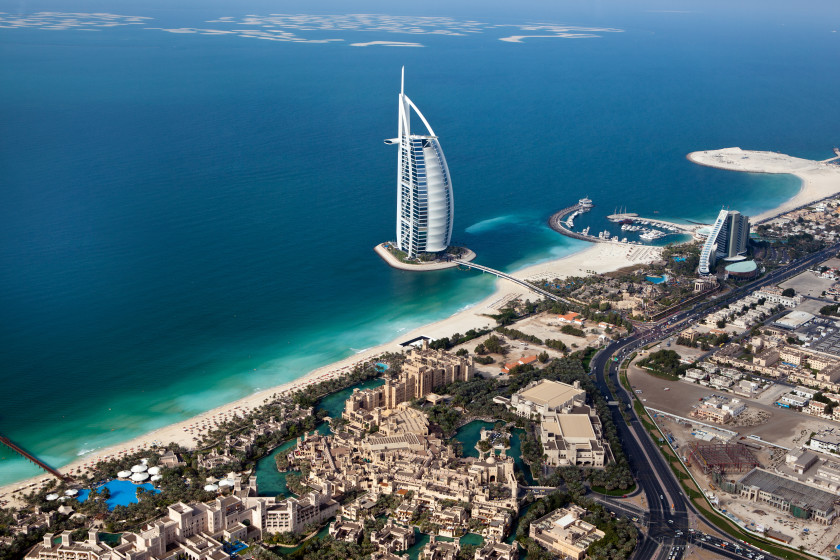 Think of Dubai and images of luxury shopping centres, sleek skyscrapers and buzzing nightlife spring to mind. This city in the United Arab Emirates is filled with high-end businesses and retail environments on an industrial scale, but it's the beaches that really add the extra pizzazz. You'll find throngs of beach-goers sipping cocktails, jet-skiing, jogging and relaxing in the warm ocean. Though many of the beaches are hotel-owned and only accessible to residents, there are many public beaches that are either free or charge a small entry fee. Students often enjoy Kite Beach, which has a completely free stretch of white sand open to all, or Al Mamzar, which is a public beach located near Sharjah. Dubai's futuristic vision is something that attracts students from around the world, who attend over 65 colleges and universities in the incredible year-round sunshine.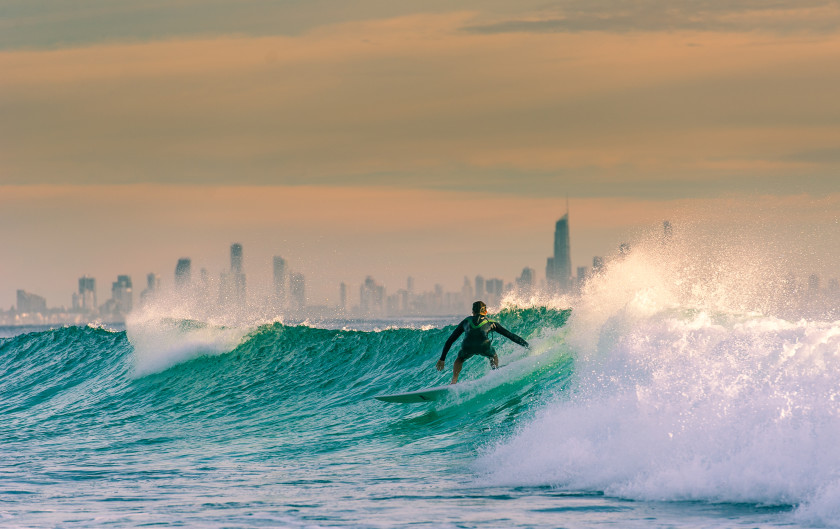 Australia's most popular tourist hub is fast becoming a popular study destination, thanks to local institutions like Griffith University, Southern Cross University and Bond University. The Gold Coast's beaches are unspoilt, with surfing and sunbathing aplenty. What better way to relax while studying than watching world-class surfers at Kirra Point? You might even have the opportunity to spot migrating whales, while the intrepid at heart can explore the lush surrounding rainforest and hike along trails near where koalas live. The city itself has a metropolitan vibe, though yoga, craft beer and organic foodstuffs are always on the menu.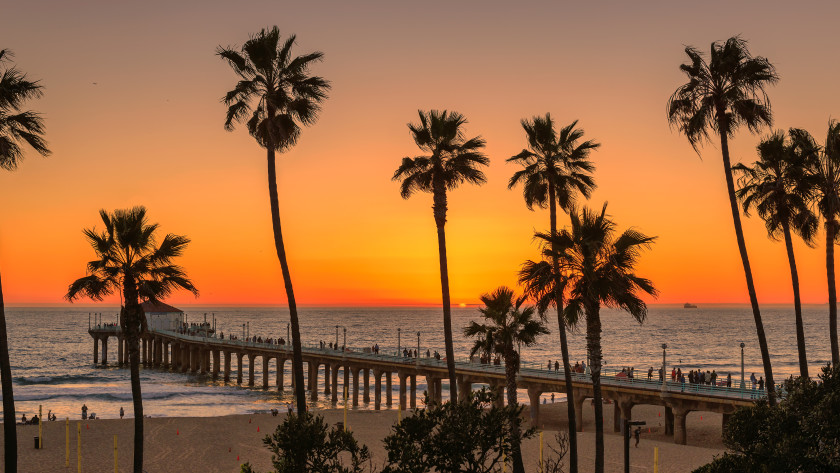 The City of Angels needs no introduction. This world-famous hub of film and television plays host to companies like Paramount Pictures, Universal Studios and Warner Brothers, alongside world-renowned universities like UCLA. Venice Beach is home to lots of colourful characters, where you'll find everyone from bodybuilders and chainsaw jugglers to palm readers and models. Take a stroll down Ocean Front Walk, where the atmosphere is like a carnival. Santa Monica Beach is another favourite, with its practically endless expanse of white sand and ample space for sporting activities like volleyball.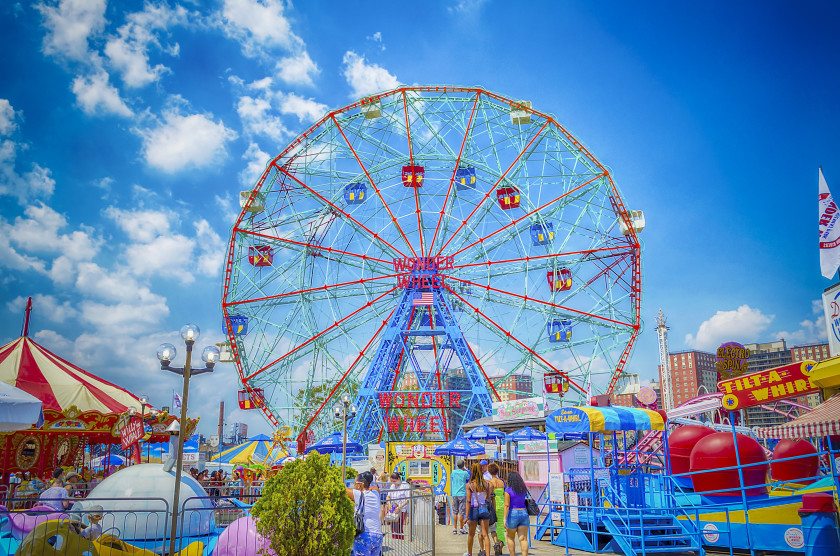 In New York, you can study at world-renowned universities like NYU and Columbia. This global centre of art, fashion and culture is home to famous sights like the Empire State Building and the Statue of Liberty, but also offers some of the East Coast's most exciting beaches. Head south to the outskirts, and you can discover Coney Island Beach. The boardwalk is bustling, and you can sample the corn dogs from Nathan's while enjoying the vintage amusements. Walk the pier and mix with locals, dancing, relaxing and crab fishing. There's a carousel and a rollercoaster, so you'll find it easy to while away the afternoon. The annual hot dog eating contest is a fantastic spectacle, along with the Mermaid Parade – no wonder Coney Island is nicknamed 'America's Playground'.
Study at the University of Miami and you could join alumni like Sylvester Stallone, Gloria Estefan and even Dwayne 'The Rock' Johnson, while soaking up the incredible sunshine. Based on Florida's southeastern tip, Miami has a notable Cuban influence with cigar shops lining the streets of Little Havana and cafés serving top-notch cuisine. Glamourous South Beach offers a stretch of beautiful white sand, lined with trendy nightclubs and plush hotels. Don't forget to explore the wonderful Barrier Islands, which are just a hop, skip and jump across the glistening Biscayne Bay.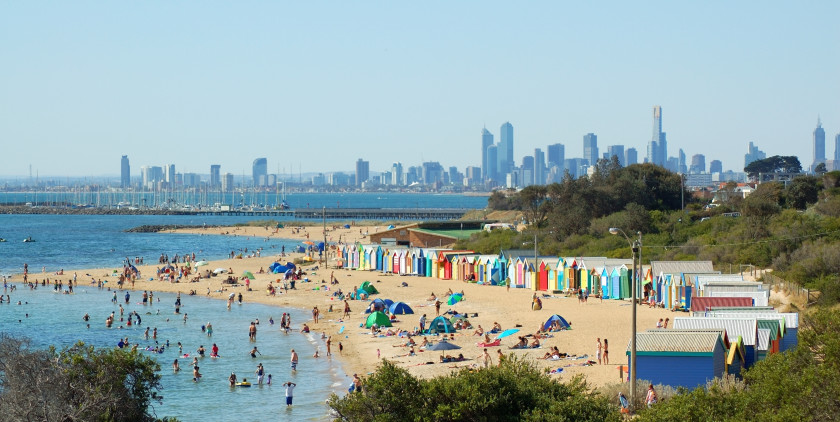 Melbourne hosts Australia's largest student population, with close to 300,000 studying in the area. The city is home to nine universities, including the University of Melbourne and Monash University which are in the top 100 of The Times Higher Education World University Rankings. Melbourne is also a cultural hub, with a fun nightlife scene and comedy, live music and bars aplenty. There is a wealth of beaches to explore in the local area. St Kilda, one of the most popular, is a hotspot for locals and tourists alike. Lined with palm trees and a trendy boardwalk, this is the perfect place to kick back after a study session to watch kite surfers and paddle boarders sailing across the ocean.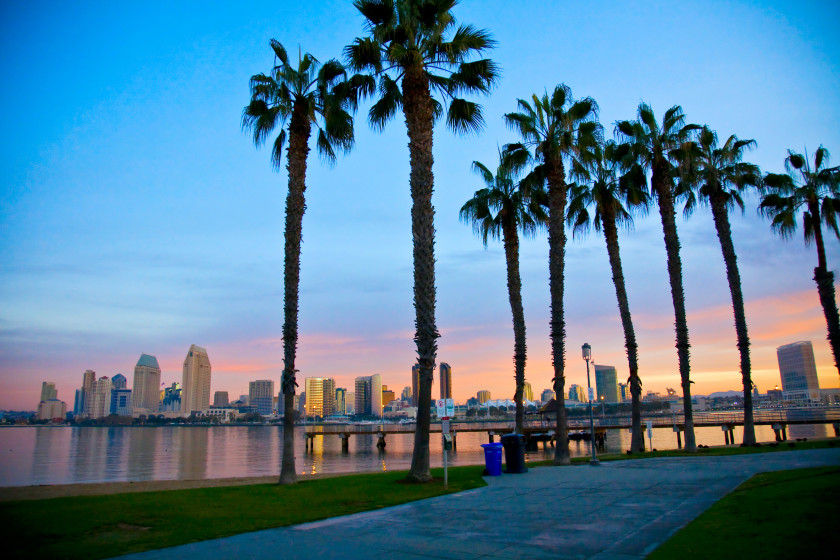 With some of California's most tranquil beaches, San Diego is a mecca for surfers and swimmers. Featuring over 70 miles of coastline, the area's mild weather means you can hit the beach throughout the four seasons. Mission Beach is centrally located and the epitome of San Diego cool – check out the boardwalk, ride the giant roller coaster or shop The Strand. With the University of California San Diego and San Diego State University both within easy reach of the coast, students in San Diego spend their days reading and studying beside the ocean.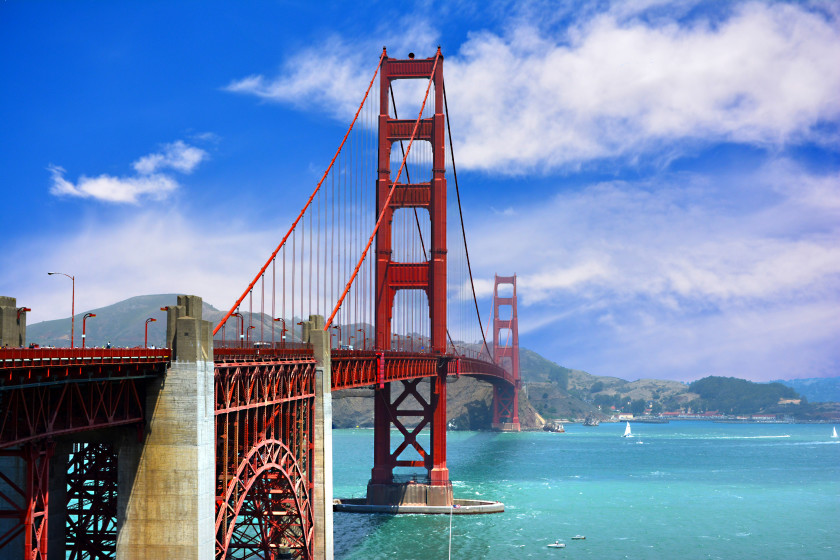 San Francisco sits within easy reach of two of the world's most prestigious universities – Stanford University and University of California, Berkeley, which are ranked among the top universities in the world. Not only that, but it lies close to the world's most famous tech hub, the Silicon Valley, so it's a desirable place for ambitious graduates. San Fran's many beaches offer stunning views. Baker Beach is especially picturesque, as you can enjoy spectacular vistas across to the famous Golden Gate Bridge. The water is refreshing, and locals enjoy kite surfing, hiking and relaxing in the vicinity.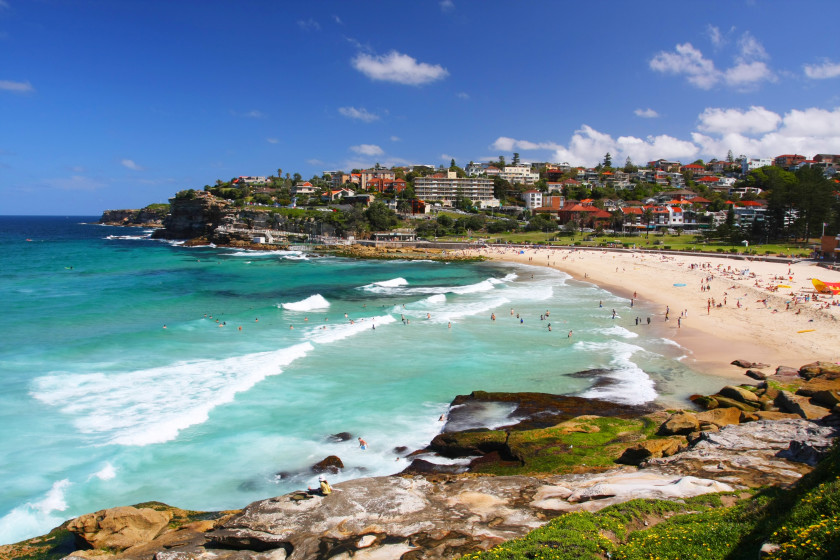 Sydney is home to five universities within its city boundaries, including Southern Cross University and Western Sydney University. You'll be studying within easy reach of world-famous sights like the Sydney Opera House and Harbour Bridge. Spend your downtime on Bondi Beach, relaxing in the sun and embracing a beachside lifestyle. At all of the most popular beaches, you'll find a plethora of beachside bars, cafés and restaurants, along with groups of picnicking students. Mardi Gras is immensely popular here, and Sydney hosts one of the largest Chinese New Year celebrations outside of Asia.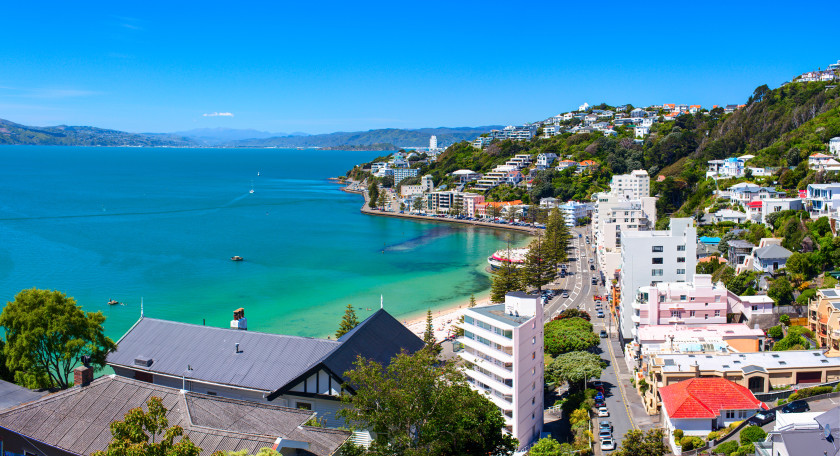 New Zealand's compact capital city is located on the North Island's southernmost point. It's a jolly, colourful home, complete with picturesque promenades, sparkling harbours and expansive beaches. One of the most stunning beaches is Scorching Bay, which is a favourite spot for locals to picnic, set near an abundance of great restaurants and cafés full to the brim with wonderful local fare. Wellington is a cosmopolitan city, and hosts world-renowned universities like Victoria University of Wellington. The city's collection of national museums, theatres and cultural offerings is a huge draw for students, alongside the wonderful hospitality scene which is known for locally brewed craft beer.