Philosophy is often believed to be the "mother" of all other scientific disciplines. In honour of World Philosophy Day on 17 November, we've compiled a list of the best universities in the world for studying philosophy. Check it out!
Studying philosophy may help you build transferable skills to aid you in any field. In this post, we will look at the top 10 universities with the best philosophy programmes across the world. The rankings are based on the prestigious QS University Rankings.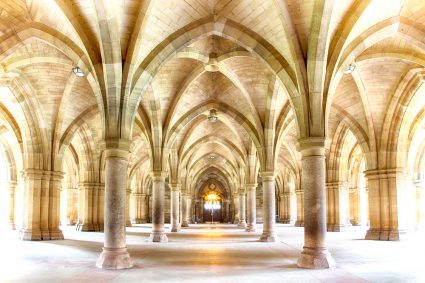 1. New York University (NYU)
New York University (NYU) got a nearly perfect score from the QS university rankings after receiving high scores in all assessed areas, including research, innovation, facilities, and specialised criteria. If you want to study more about philosophy and get a better grasp of a range of scientific fields relating to philosophy, the Department of Philosophy at New York University is an excellent place to go. Students in the department are encouraged to actively engage in class discussions to sharpen their abilities, develop their distinctive ways of thinking and speaking, and learn to approach and process material critically.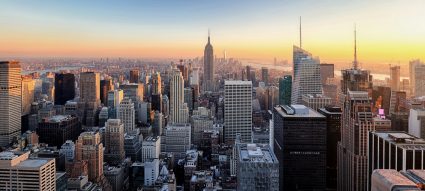 2. Rutgers University-New Brunswick
Rutgers University-New Brunswick is an Association of American Universities member, a Big Ten Academic Alliance member, and a pioneer in societally useful research. Furthermore, the school has made it a goal to provide a friendly environment for all students. Students choose Rutgers University-New Brunswick for its exceptional education and wide range of possibilities to prepare for careers with global impacts.  Rutgers University-New Brunswick is located in the heart of New Jersey, close to two large cities (New York and Philadelphia) and the state's most well-known tourist attraction (the Jersey Shore).
Although Rutgers University has several schools and faculties, the Department of Philosophy in the School of Arts and Sciences is one of the university's most notable departments. Rutgers University's Department of Philosophy has long been recognized as one of the world's premier academic institutions for studying the subject.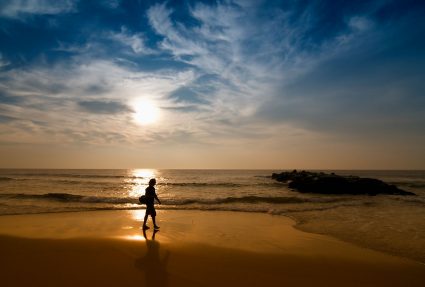 3. London School of Economics and Political Science (LSE)
The London School of Economics and Political Science (LSE) allows students to study social sciences at a world-class institution. Furthermore, you will be in one of the world's most brilliant cities, brimming with cultural, social, and recreational opportunities.
What distinguishes LSE's Department of Philosophy, Logic, and Scientific Method from other philosophy departments throughout the globe is the way it connects philosophy and its techniques to other social sciences in a contemporary and analytical manner. In addition to its traditional undergraduate and graduate programs, LSE is widely regarded as one of the world's top economics institutes, and provides an executive education program.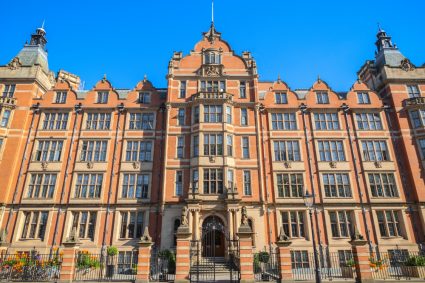 4. University of Oxford
The University of Oxford is the oldest university in the English-speaking world and houses several prestigious academic departments and faculties. Because of the school's huge foreign student base, the curriculum and cultural norms may be modified to match the demands of its varied student groups. Oxford offers a wide range of degrees (bachelor's, master's, and doctorate), lectures, seminars on various aspects and approaches to philosophy, as well as its publishing arm and numerous philosophy podcasts.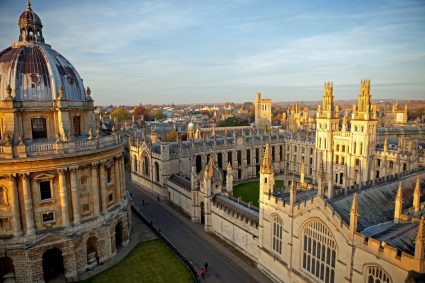 5. University of Pittsburgh
The Pittsburgh Academy was a modest, private school located in a log cabin amid the city's three rivers when it opened its doors in 1787. The University has since become a prominent teaching and research institution with worldwide prominence.
In addition to a major in Philosophy, the University of Pittsburgh's Philosophy Department offers a Bachelor of Arts in Philosophy. The bulk of the department's attention is dedicated to programs connected to Classics, Philosophy, and Ancient Science. This school has about 27,000 students enrolled, including more than 2,700 international students, so you're bound to be in the midst of an international atmosphere at Pitt.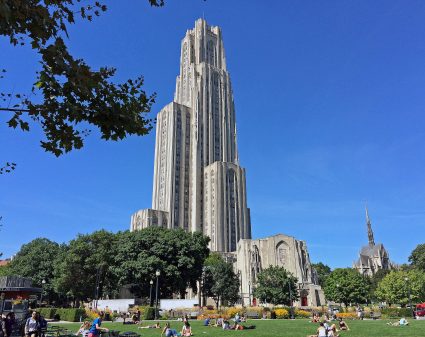 6. University of Cambridge
Once again, the second-oldest institution in the Anglophone world plays up to its legendary reputation. The Faculty of Philosophy at the University of Cambridge is not just one of the world's most prominent academic institutions but also one of the top ten best in the world. At Cambridge, the philosophy faculty is part of the School of Arts and Humanities.
The university has numerous gems in its museums and collections that give a fascinating glimpse into the research and study that the professors, staff, and students have done in the past and are doing now. Tourists from all over the globe visit the University of Cambridge and its prominent colleges to see the historic sites.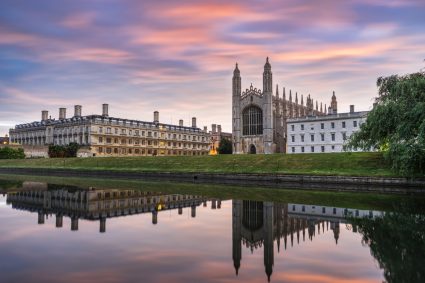 7. Harvard University
Harvard University, founded in 1636, is the oldest continually running institution of higher learning in the United States. Harvard is often recognized as one of the top universities in the world, if not the best.
The Radcliffe Institute for Advanced Study is located on Harvard University's 209-acre Cambridge, Massachusetts, campus, three miles northwest of Boston, and includes two theatres and five museums. Its academic library system has more than 18 million volumes, 180,000 serial titles, an estimated 400 million manuscript fragments, and 10 million photos, making it the biggest academic library in the world.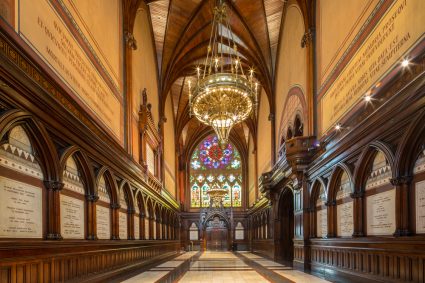 8. Australian National University (ANU)
The Australian National University (ANU) has advanced to the 34th position in the QS World University Rankings due to its strong educational quality, cutting-edge research, and controllable student size. It boasts more Nobel laureates among its employees and alums than any other Australian institution.
ANU has been a driving force in extending Australia's and the world's knowledge of each other since its foundation in 1946. More than 3,000 academic and professional staff members are ready to assist undergraduate and graduate students from Australia and throughout the globe in navigating the university's wide degree programs, which include numerous possibilities for flexible double majors.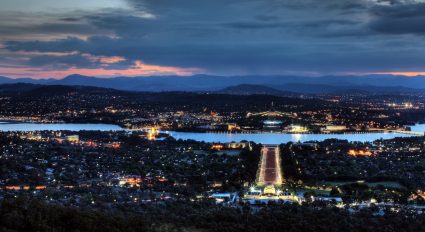 9. Ludwig Maximilian University of Munich
The Ludwig Maximilian University of Munich (Ludwig-Maximilians-Universität München) is regarded as one of Europe's best academic and scientific institutions. Also known simply as the University of Munich, LMU has drawn brilliant students and academics from all over the world since its inception in 1472, enabling it to maintain its position at the intellectual crossroads. As a result, the institution has retained its position as a leader in spreading ideas that aspire to improve society.
LMU has been operating for over 500 years, making it one of Europe's oldest and most prestigious institutions. It is a world leader in teaching and research in various disciplines, from the humanities and social sciences to medicine and physics, but is philosophy program is especially strong, being ranked the 9th best in the world.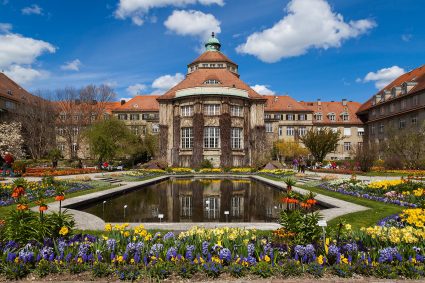 10. University of St Andrews
The University of St. Andrews, founded in 1413, is regarded as one of Scotland's best and most famous academic institutions. According to The Times and Sunday Times Good University Guide 2023, the University of St. Andrews is ranked #1 in Scotland and #2 in the United Kingdom. It was also designated as the Scottish University of the Year in The Times and Sunday Times Good University Guide 2023. It is ranked 95th globally by QS and excels in philosophy, theology, arts and humanities, and classics and ancient history.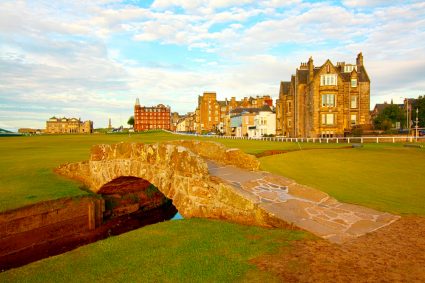 Conclusion
Those who desire to study philosophy can do so at some of the world's best universities, in some fascinating locations. These are only a few of the numerous institutions throughout the globe that provide courses in philosophy. Before making a final decision, consider the programs' costs, the universities' acceptance rates, and the tuition fees they charge, before deciding where to apply. Good luck!
Once you've found the right university for you, you'll need some student accommodation. Here at Student.com we list over one million beds in hundreds of cities across the world, so wherever you're headed, we probably list apartments there. So make sure you check out our student accommodation options!