It's been such an exciting 12 months for Student.com in Australia.
The increasing demand for student accommodation means we've doubled our business across the country and now list nearly 30,000 beds in over 150 student properties.
Not only have we doubled our revenue in Australia this season, but the growing appetite for accommodation means we're helping more students find their perfect home for their studies, and that's what spurs us on as a team every day.
We list properties in over 400 cities globally, so it's been extremely interesting to watch some of the Australia's biggest cities come to the forefront of our Top 20 most searched cities. In fact, Sydney and Melbourne rank only behind London as the most searched cities for student accommodation on our site. In the Global Top 10, Sydney sits in second place, Melbourne in third and Brisbane in tenth place.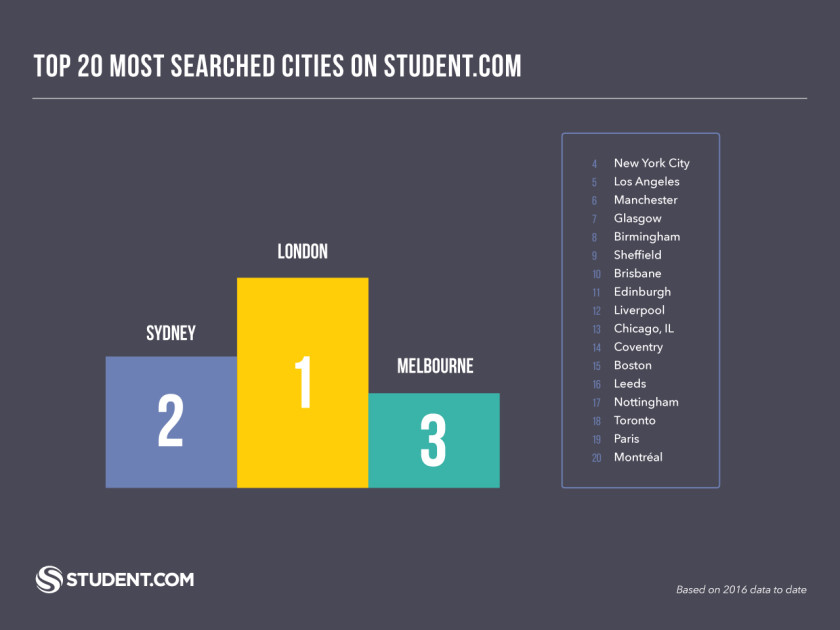 As well as those key study destinations, others like capital city Canberra, Perth, Adelaide and the Gold Coast are seeing a surge in interest and bookings from international students.
It's not hard to think of reasons why students would want to go to Australia to study. The country is home to some of the world's best universities, the weather is great and if the students are travelling from other parts of Asia they stay on the same or a similar timezone to everyone back home, which always helps ease the transition from home.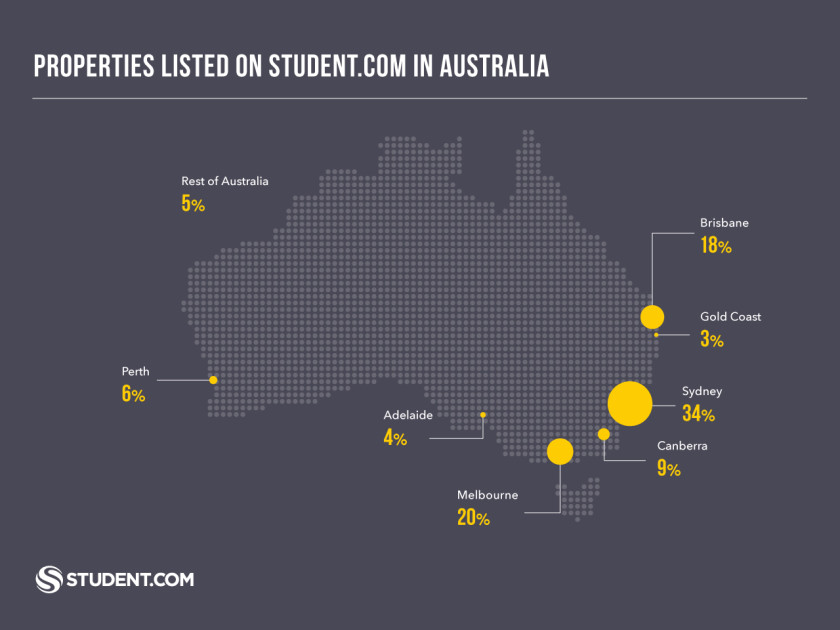 Our numbers from this year shows that China is indeed Australia's top source country for international students, followed by Hong Kong, Malaysia, India and Singapore. This proprietary data somewhat echoes the global trends of international students going to Australia. The most recent UNESCO figures, from 2014, list China, India, Malaysia, Vietnam and Indonesia as the top five source countries so it's fascinating to see a difference in our own booking flows as we continue to grow in source and destination markets.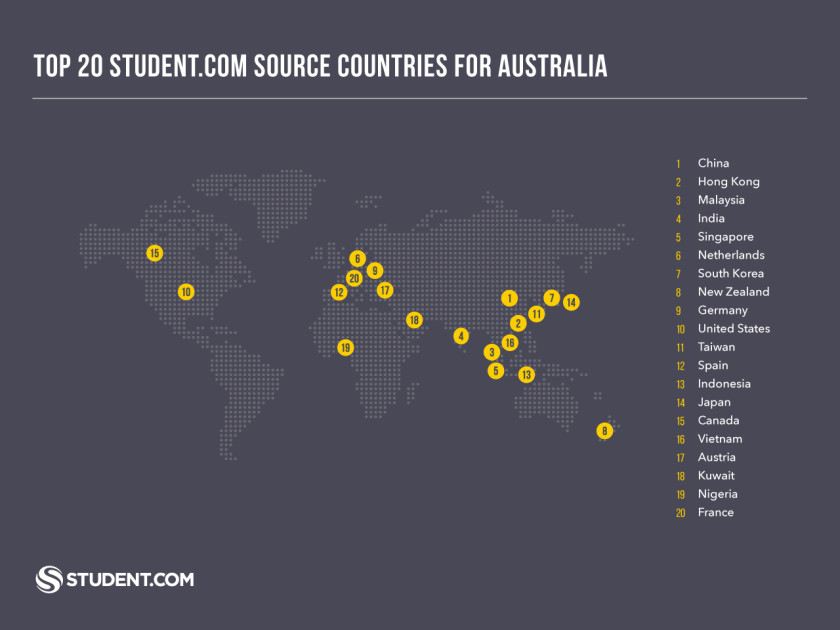 It's also really encouraging to see these same five markets – China, Hong Kong, Malaysia, Singapore and India – are our fastest growing corridors for international students coming to Australia. This gives us ample opportunity to grow these markets even further over the coming years.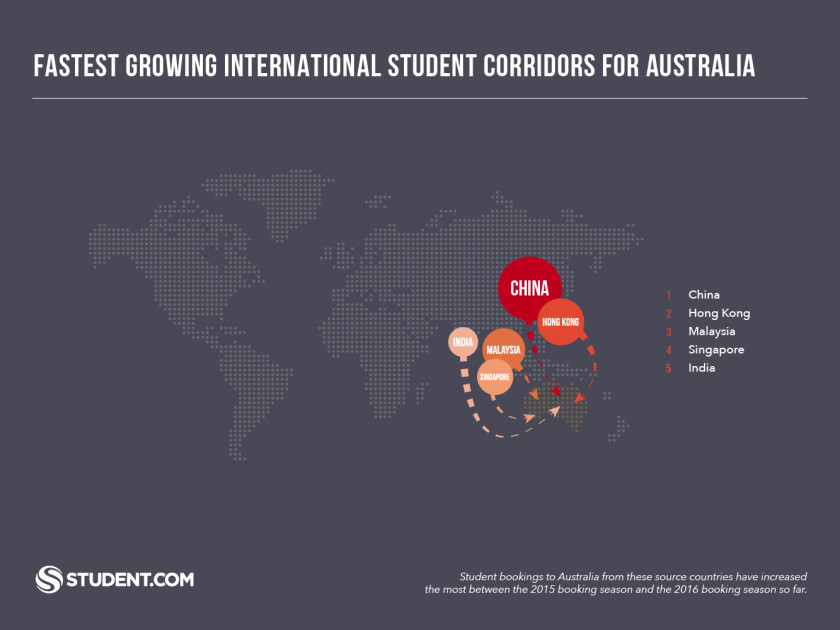 Overall, Australia is one of the markets I'm most excited about. In addition to building our supply of student accommodation, we've also strengthened our team on the ground. Working closely with our offices across China, Asia and the rest of the world, our Sydney and Melbourne based teams will continue to work with landlords, universities and partners to even further bolster the Student.com brand across the country and beyond.
After such a successful year down under, I'm really looking forward to the next Australian booking season and to exploring the amazing potential of such a dynamic market.
Speak again soon!
Luke
Luke Nolan is the founder and CEO of Student.com, the world's leading marketplace for student accommodation.