As Director of Universities UK International, Vivienne Stern has an extremely busy role.
The morning we spoke, she had already met with UK government officials about supporting them with industrial strategy and Brexit. After our call, she was planning a project with her team and the Egyptian Supreme Council of Universities to help them shape reforms in higher education. It's a truly international position, in every sense.
Here, Stern speaks to us about bolstering the reputation of UK universities abroad, the best ways to engage with international students and navigating Brexit in the best way possible for students and universities alike.
What do you think the UK needs to do to maintain its place as one of the world's leading study abroad destinations?
Quite a lot of my day is focused on influencing the UK government. The biggest challenge for us, and an area which takes huge amounts of our time and energy, is explaining why international study is great for the UK, that we're in the privileged position of being able to host international students and staff and that we should be doing much more to welcome and support them. We really need to understand that this is a huge long-term opportunity for the UK and when we get to host these brilliant students from around the world, we get to influence the way they're going to think of us for the rest of their lives.
Our UK visa policy should reflect that. It should be shaped not only be domestic concerns, but also by broader national interests. Government ministers, including the Prime Minister, have said that Brexit doesn't mean the UK is turning in on itself. On the contrary, Britain is open to the world. We strongly agree with that vision and the visa policy needs to support that.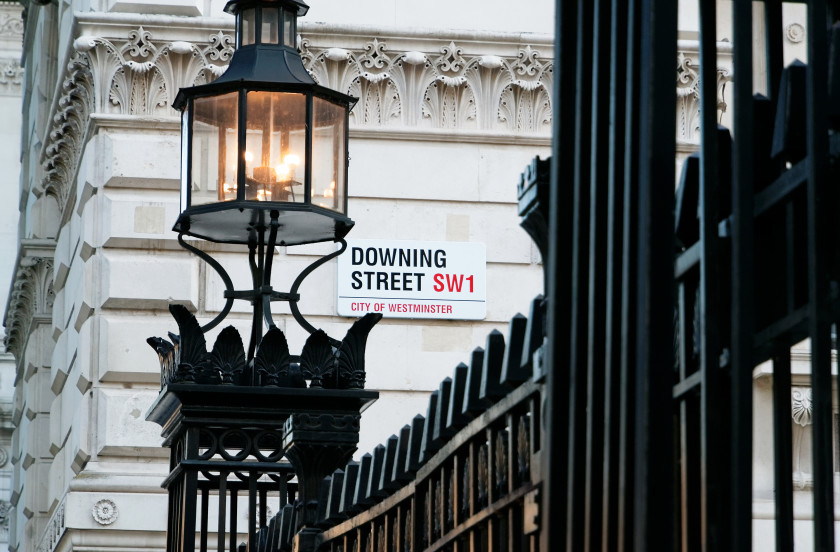 What's the balance between inbound and outbound student at UUKi and have you seen a shift in focus between the two?
This is an increasingly important part of our work. We've got a programme specifically dedicated to increasing outbound mobility – Go International. It's not a huge programme in terms of investment or people; we've put about £250,000 a year into this over the last 4 years. It's modest, but it's had a massive effect. The thing I find astonishing is how the profile of outbound mobility has changed over the past three years. When I first started, it would have been a footnote, but now universities see outbound student mobility as core. I think they have cottoned on to the fact that it's not just nice to have [outbound mobility], it's also pretty closely linked to their institutional objective of getting great graduate outcomes.
From the point of view of internationalisation, it's important that we establish reciprocal relationships with overseas counterparts. There's no long-term benefit in a one-sided flow of students – you have to have movement in both directions.If you take a narrow-minded view of internationalisation, which is all about recruiting international students, you miss out massively on the opportunity to be a better university. A view which sees internationalisation as multi-dimensional is increasingly important.
Do you think that's linked to the trend of universities opening up branch campuses abroad?
That's part of it. We've got a problem, that for reasons I don't think we fully understand, there's a sort of fear factor [associated with studying abroad] in the UK and the US. It's difficult to understand why students should be so nervous about spending time abroad. But universities that do have a bricks and mortar presence overseas are using those campuses to encourage outbound mobility. Liverpool University, for instance, sees the partnership with Xi'an Jiaotong-Liverpool University as a vehicle for encouraging outbound mobility. The same is true of the University of Nottingham with their Ningbo and Malaysia campuses. This is one way of giving a proportion of students the chance to get some overseas experience, while spending time in a very familiar environment. But that will only ever be a drop in the ocean. Branch campus activity is still a minority activity.
There's a much bigger opportunity through institutional partnerships – a partnership with an existing higher education institute to deliver programmes. And of course, there's Erasmus. Universities that are doing all these things successfully are quite enlightened about offering multiple models of outbound mobility. They're sending the message that you don't have to do a full year, you can do some volunteering or visit a branch campus. I think that's very smart. If we want to change the culture, we have to give students options for studying abroad, with lots of different types and durations. This promotes the idea that it isn't very scary after all.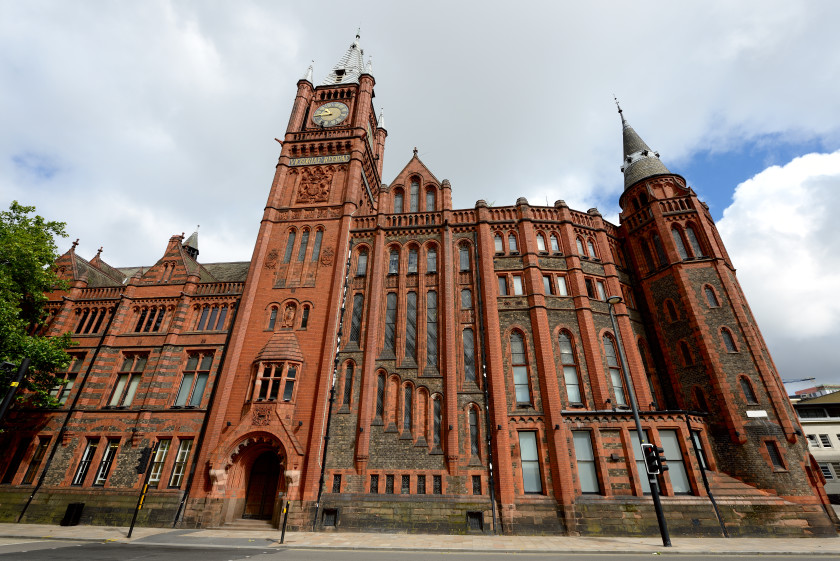 In your discussions with university heads and executive teams, are there any other common themes or concerns you're seeing cropping up?
One area that's a huge focus for us, and for universities, is research collaboration. Universities are very actively seeking to broaden their collaborative partnerships with institutions in other parts of the world. Internationally co-authored work and research publications are more likely to be highly cited and this impact, as measured by citations, is a really important feature in how we tend to assess university performance. If you're looking at whether a university is any good, one of the things you can measure across the world is university research performance, which features heavily in all of the rankings.
Following the result of the Brexit vote, did you have to completely reshape your strategy?
In the immediate short-term, we thought it was going to change absolutely everything. And in a way, it has. We're putting a lot more resource behind thinking about the future of our European engagement and dealing with the short-term consequences of the vote. In logistical terms, we've gone from having two people working on our European engagement to having five people doing almost nothing but EU and Brexit-related comms.
But our goals and strategic objectives have stayed the same. Our objective is to enable UK universities to flourish internationally. It's as simple as that. The ways that we do that are through influencing policies, creating opportunities and supporting university strategy development. The things we want to see as a result are opportunities for collaboration and research, opportunities for outbound mobility, opportunities for UK universities to form strong partnerships with overseas counterparts and the chance to extend offers to students to study in the UK or on UK programmes overseas. All of these still apply.
In what ways did you have to change your approach to achieving these things?
For me, the biggest shift has been the increasing emphasis we put on promoting the UK. Yesterday, for instance, we met with the Minister for Higher Education from the United Arab Emirates. We spent an hour telling him how fabulous the UK system is and why he should be looking for mechanisms to support collaboration with the UK.
It's that sort of government-to-government, sector-to-sector influencing that has changed. We've shifted our emphasis towards how can we play a role in getting across the facts about how fantastic the sector is and what opportunities there still are to study in the UK.
What effect do you think the result of the Brexit vote has had on the reputation of UK universities in countries outside the EU?
My personal impression is that there's a lot of interest in the Brexit decision and also some confusion around what it means at this stage. The combination of the vote and statements on immigration policy have the consequence of making people think that international students may not be welcome. Our job is to communicate that that message has been exaggerated in some international media. People see the headlines and think that means there's no opportunities to study in the UK. That's not true. There's no cap on numbers of international students in the UK, we're still welcoming very large numbers of them.
In fact, the fall in the value of the pound against major currencies is great for international students who want to study here, because we are an increasingly competitive destination in terms of price. We just need to reiterate that if you think the Brexit vote was a signal of hostility towards international students, it wasn't. In fact, if you come to a UK university you'll be in a very international environment and you'll be valued and appreciated.
What do you think are the most important (and effective) ways for universities to engage with students internationally?
The simple answer is: use students to talk to students. Don't take it from me, listen to what other international students say. The We Are International campaign, initiated by the University of Sheffield, is built around listening to what students and staff are saying. And not just international students and staff, but those from the UK, who get so much from the opportunity to learn from people from around the world. That's really special.
For more information on UUKi, click here.