Last weekend in the Student.com London office, the University of Nottingham Ningbo China hosted a mentoring event for its alumni.
It was an opportunity for University of Nottingham Ningbo China (UNNC) alumni to share their experiences and expertise with the next generation of students attending the university.
NAAN UK (Nottingham Alumni Association Ningbo), which is a dynamic network of thousands of international graduates around the world, was founded in January 2013. NAAN UK teamed up with Student.com to host a mentoring session where alumni of the university gave advice and help to current students about their studies and future careers.
The day was divided into the following sessions:
Opening talk
Panwen Chen, NAAN UK director and Senior Consultant at EY, gave a short speech to welcome all participants to the event. At the end of his introduction, he expressed his appreciation to all sponsors. At Student.com, we were delighted  to be the only independent (not NAAN-associated) sponsor to participate in a NAAN UK alumni event so far.
Mini mentoring sessions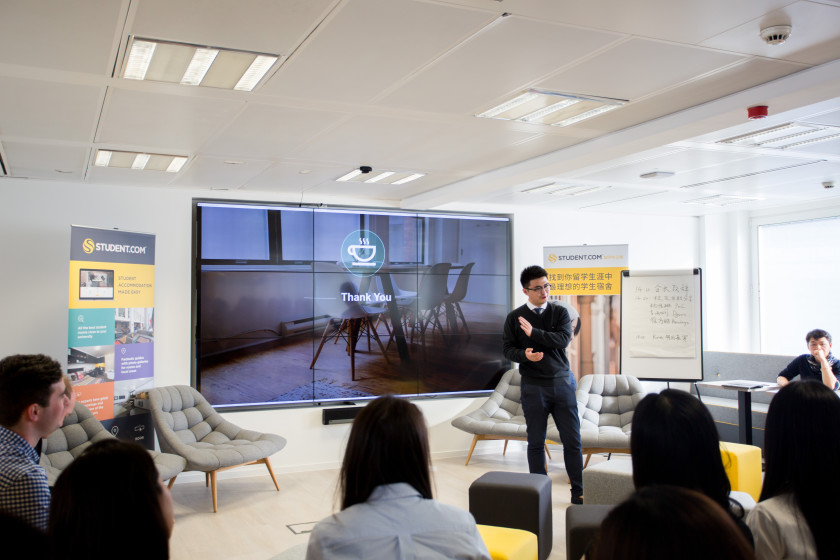 Former students Yuelin Yang, Yutong Li and Fanghao Xu, who currently work at PwC, Dyson and Barclays, shared their extensive knowledge and advice for applying for a job in the UK. The attendees, especially those in final year, were excited to hear first-hand advice from the successful alumni, who gave useful tips about getting on the career ladder as a graduate and of course, standing out from the crowd in a city like London, which is such a competitive market for international students.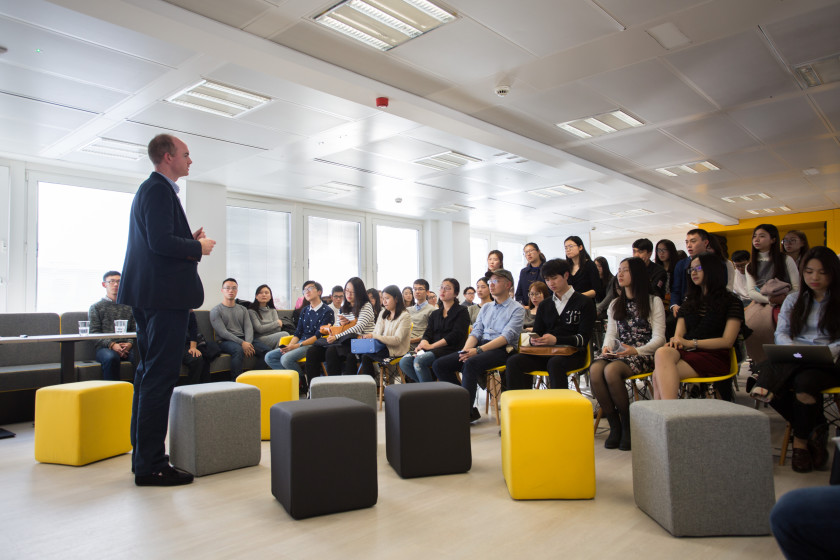 Keith Stirton – Director from EY as guest speaker, sharing 'insider secrets' from an employer perspective that could help students progress in their chosen field.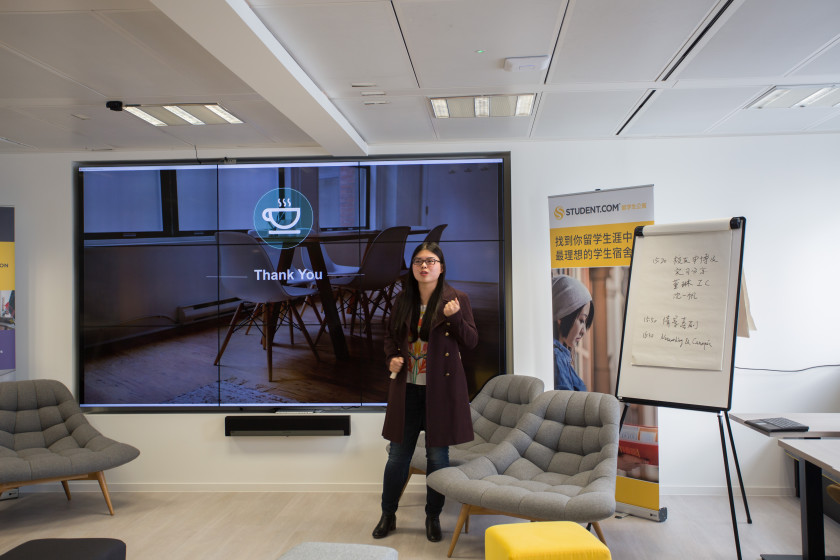 Former UNNC student Dong Lin also shared her own experience of applying to do a PhD in the UK after completing her Masters.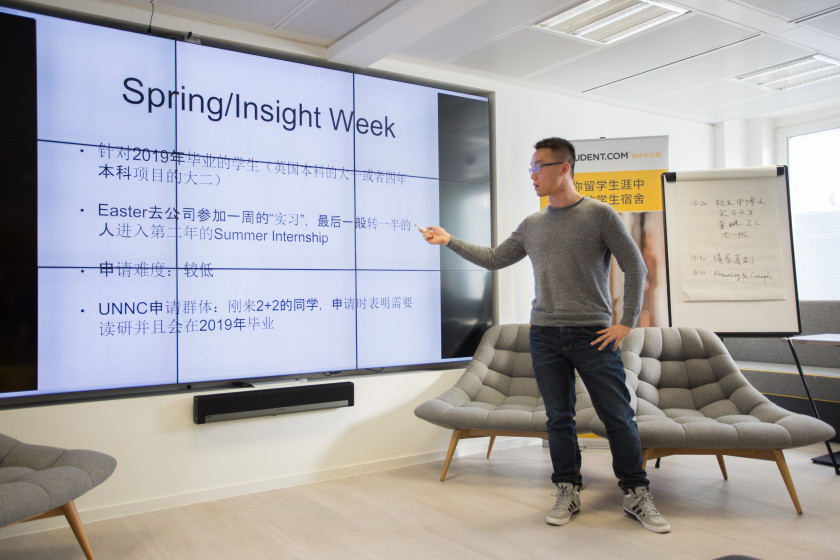 Former UNNC student Yifan Shen gave his advice to students on taking advantage of their university's insight days, where they can get an idea of what career path they should take.
It's showtime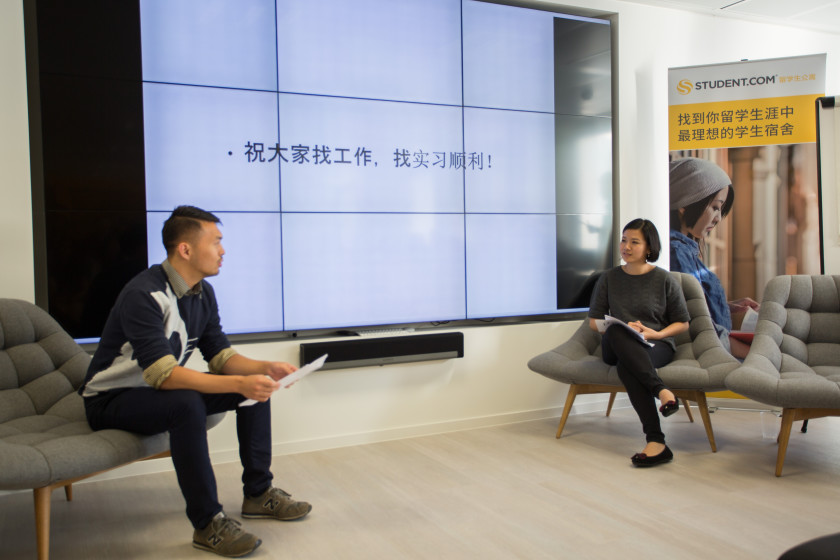 Feeling inspired, senior students delivered important information to current students through a little play, which imitating common daily conversation between senior and junior students. This important information is about how to use your alumni resource wisely rather than just keep bothering them. NAAN UK committee put an innovative spin on the traditional play and everyone enjoyed this unique glimpse into these common scenarios.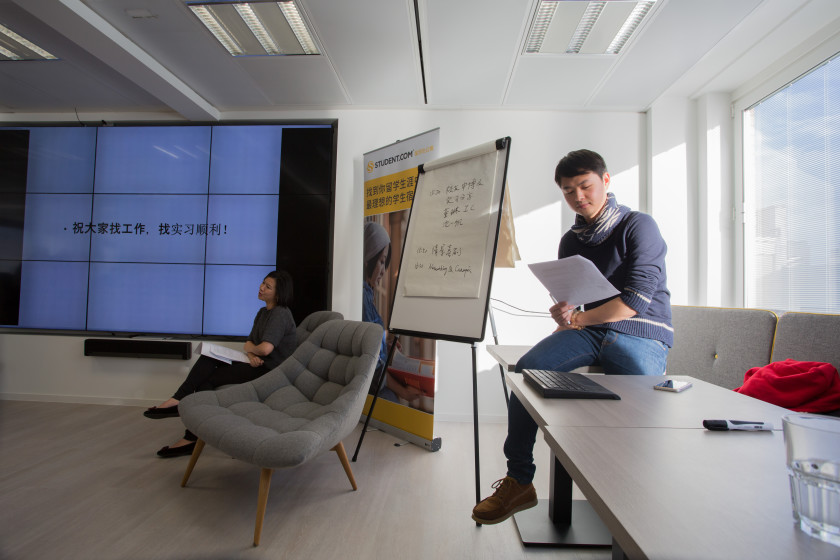 Swapping advice
Mini mentoring sessions between alumni and students were followed by open networking session with drinks and nibbles in Student.com's colourful breakout space. Whether they attended the event as a mentor, alumni or student looking for guidance, all 80 students, past and present, spent an inspirational afternoon swapping advice for a successful international experience and career.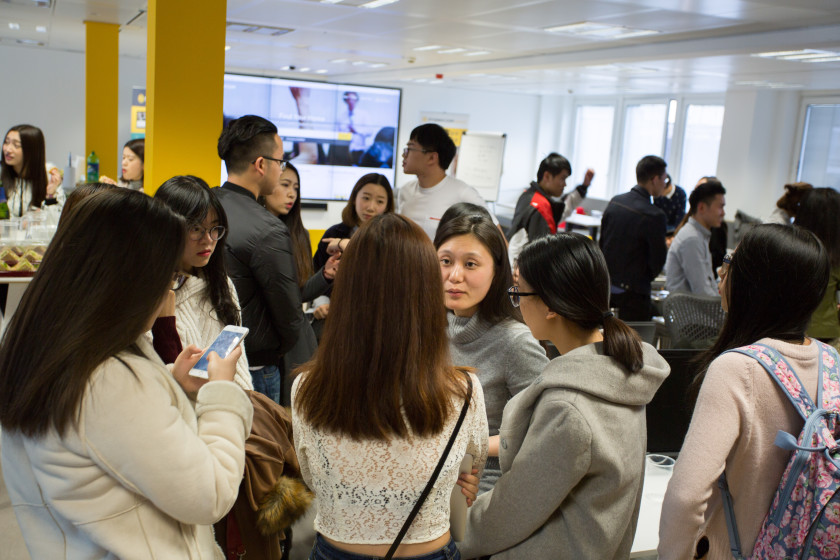 Networking and Nibbles
Check out more pictures from the event, below. Don't forget to comment if you attended!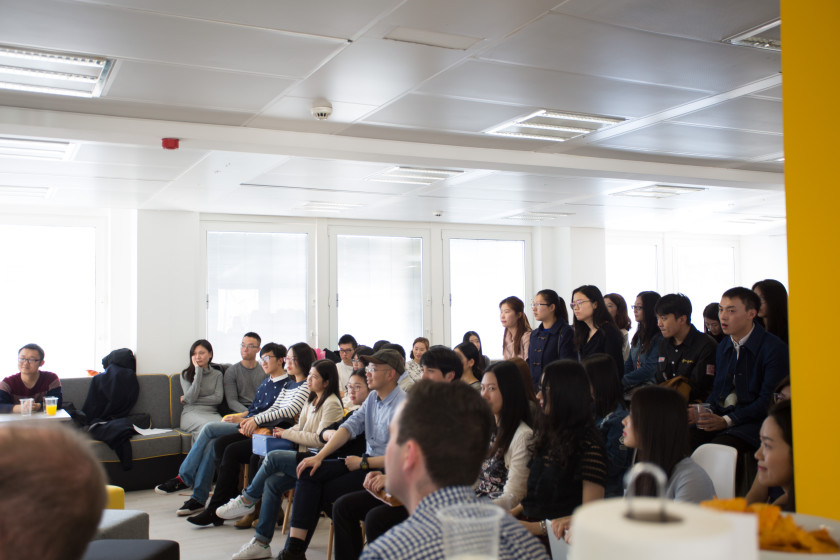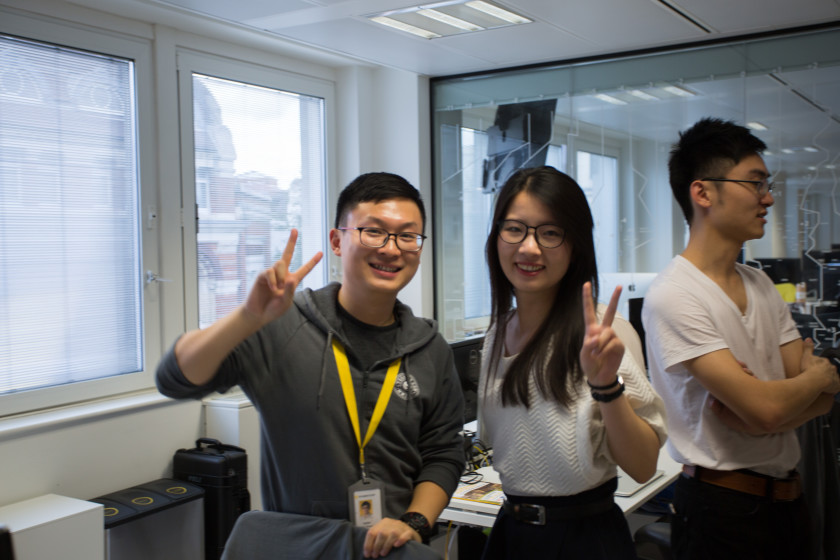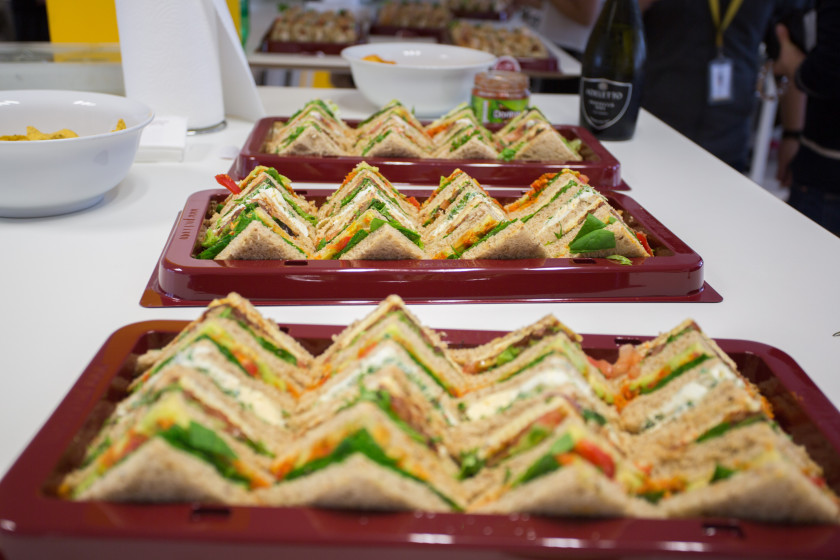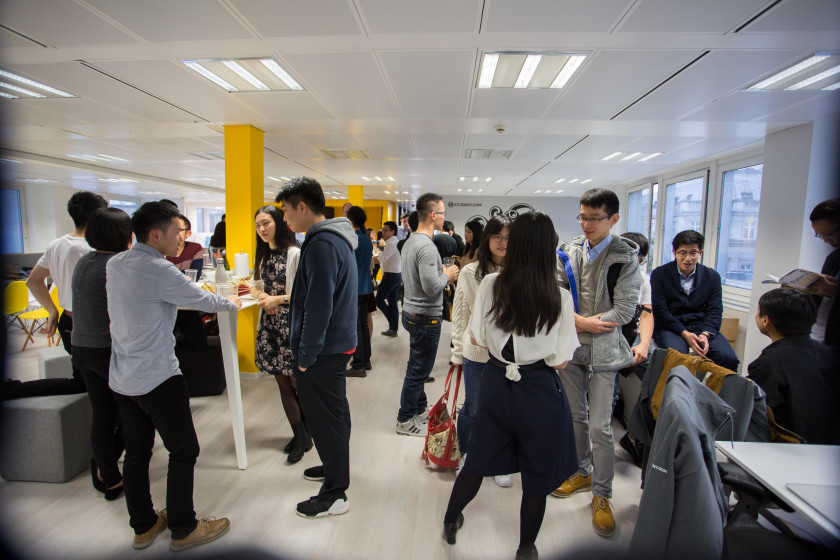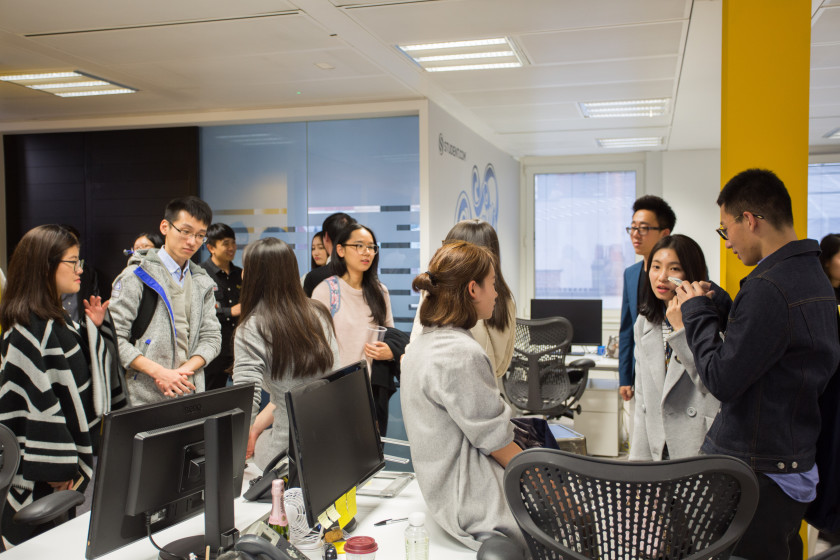 We hope to see you again soon!
Daisy Wei is Information Officer (Social Media & Student Relations) at Student.com.
Student.com has the best student accommodation close to the University of Nottingham.
View all of our student rooms in Nottingham