Take a tour of the magical city with us including where to live, what to expect and the latest deals
New York is famous as the city that never sleeps, and we can see why with so many things to do! Whether it's spotting scenes from on screen, tasting your way around the world with foods from around the world or ticking off landmarks – there's something for everyone. That's not all as the city is home to world renowned higher education institutions, such as NYU, Pace and Columbia.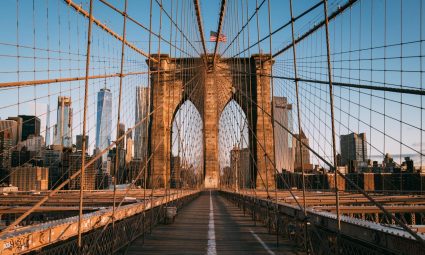 The city is is made up of five boroughs: Manhattan, The Bronx, Queens, Brooklyn, and Staten Island. As a student heading to the city to study, it's important to consider the local neighbourhood, distance to campus and budget.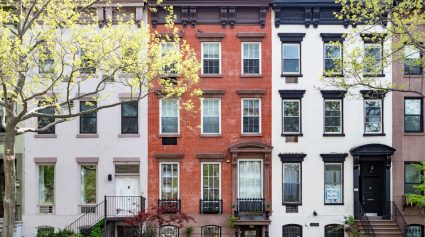 Part of the city's magical charm is the fact that many landmarks are a popular feature in films and TV shows set in the city. This means there is an endless supply of things to see in real life you may have only seen on screen. Accommodation in the city moves fast with roughly 60% of residents renting their property. At Student.com we can help you find the perfect home away from home in the city.
Midtown Manhattan – Harrington Off-Campus
These rooms will be available for the first time ever to students wanting long-term leases starting September 2021. Student.com has partnered with Harrington Housing to offer you access to an affordable, classy Manhattan option.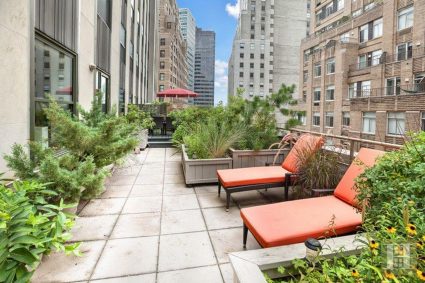 This high-end, hotel-style building will give you the true experience of the New Yorker, placed in the heart of the city with countless conveniences and attractions at your doorstep! You will also be a 7-minute walk to Pace University and a 5-minute walk from the iconic Grand Central Station.
If you book through Student.com before September 15th, you can book a shared room with a friend saving the two of you over $700 a month. On top of this, we are offering exclusive Student.com specials that will give you either $100 off a month additionally or a $500 savings – plus, no broker fees!
Be sure to click the "Contact Property Manager" icon on the bottom right corner of the listing for more information.