Finding someone who does not regard New York City as one of the world's most well-known metropolises will be quite the discovery. There's a good reason why New York is known as "the city that never sleeps" – the city's culture and metropolitan lifestyle are both exciting and dynamic. NYC is a place where people take risks and create new things, making it an ideal destination for ambitious students.
The city's dazzling lights may draw in visitors, but if you are here to stay, you'll find an inviting, exciting, and rewarding place. Keep reading this blog to find an indispensable resource for any student planning to live and study in New York City.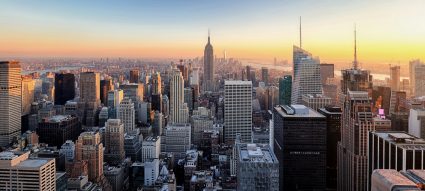 A quick look around New York City
When the Dutch arrived in 1624, they named the area New Netherland, then New Amsterdam, and finally New York after the Dutch ceded the territory to the English in 1664. The city has developed into an economic and cultural powerhouse, attracting business people and artists alike. 
New York City is the most populous city in the U.S., with 8.8 million people living within its 305 square miles. There are five distinct boroughs within it, which are:
Manhattan

Brooklyn

Queens

The Bronx 

Staten Island
You can find hipster heaven in Brooklyn's Williamsburg, colours and artistry in Manhattan's Greenwich Village, and waterfront relaxation in Queens' Bayside, to name a couple of the five boroughs' many vibrant and distinct districts.
More than half a million college students already call New York City home, and if you're travelling to the Big Apple to attend one of its schools, you'll be joining them.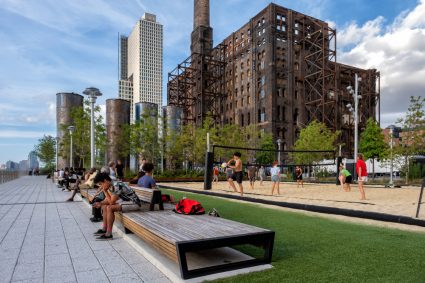 Best things to do in New York City
New York is among the world's most dynamic and busy cultural centres. You can always find what to do in New York City since it is home to countless must see places like museums, art galleries, and theatres. If your school doesn't already have a discount program like New York University's Museum Gateway, which offers free museum access to NYU students, there are plenty of museums and theatres that offer student discounts.
You can also use the New York City Pass to visit more than 115 of the city's best sights and attractions at no extra cost. The pass's unlimited usage begins with the initial use and continues for the duration of the purchase. The longest possible pass lasts 10 days, however shorter durations are also available.
These are only a few of the best things to do in New York City.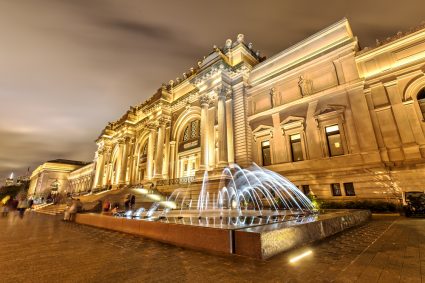 Visit art galleries
A dizzying array of excellent art galleries in New York makes it hard to say which are the best to visit. Exploring on foot is an excellent way to find options. However, Artechouse NYC, The Drawing Center, and Gladstone gallery are fantastic starting points. 
Explore museums
Some of the best museums in New York City include:
The Museum of Modern Art (MoMA)

American Museum of Natural History

The Guggenheim Museum

The Metropolitan Museum of Art (The Met)

The Met Cloisters
Check out theatres
New York City's Theater District is home to 40 professional theatres where you may see some of today's most popular musicals and plays. Then there are the many venues located off Broadway. Even the most dedicated theatre fan will find it near-impossible to see all the shows in all the theatres.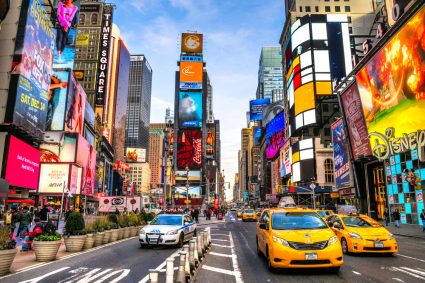 Sky-high views on observation decks
Visiting an observation deck is one of the most exhilarating activities in New York City. Seeing the bustle of people and bright yellow cabs far below you across Manhattan is thrilling.
Manhattan has five observation decks which are: 
The top of the Empire State Building

Top of the Rock (at Rockefeller Center)

One World Observatory

Edge

SUMMIT One Vanderbilt. 
Views and experiences vary from one observation deck to the next.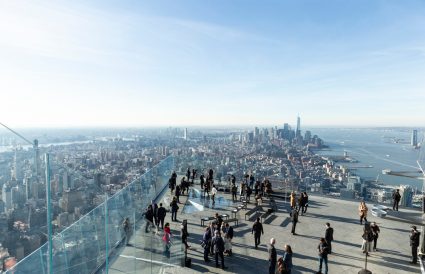 Restaurants, cafés, and bars
New York City is home to various top-notch restaurants that cater to every palate. If you want to treat yourself, you can choose from roughly 70 Michelin-starred restaurants. But on a typical day, there are numerous budget-friendly gustatory attractions.
Some of the must see places include the famed Prince Street Pizza, where many celebrities have dined and Gray's Papaya, a great spot where you can get two hotdogs and a drink for less than $5 (£4.05 or €4.62). Queens' Doughnut Plant serves up tasty sweets made with natural ingredients.
There are abundant drinking and nightlife options in the City That Never Sleeps, from sports bars to live music venues and cheap bars. But keep in mind that the legal drinking age in the United States is 21.
How is New York City's public transportation system?
New York City has the highest population density of any city in the United States. 8.8 million people is a lot, and most depend on the city's transport systems. It's great that the city has an efficient and well-managed public transportation system.
Taking the subway or a bus is the most time- and cost-efficient choice. When paying with a MetroCard, the most you'll ever pay for any trip is $2.75. A cruise or riverboat tour of the city is another option for those with a flair for adventure.
Taxis are a convenient and enjoyable way to get around the city, especially if you're short on time. However, they are expensive with a minimum flat charge of $2.65, and the average fare per kilometre is $1.75. 
The city also supports popular ride-hailing applications.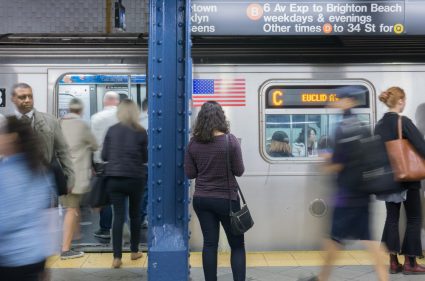 Best places to study
After all is said and done, the point of attending university in NYC is to learn. Fortunately, if you are living in New York City on a budget, you can pick from various peaceful, energising, and cost-free locations. The New York Public Library is at the top of the list because it has many excellent books that can help you with your research. 
You can stop by the city's numerous cafés for a warm beverage and some baked treats to feed your mental activities.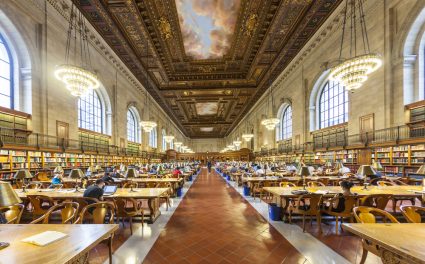 Cost of living and where to live in NYC
Here comes the not-so-great news. 
Living in New York is notoriously expensive. New York City has a cost of living that is 95% percent more than the national average (primarily due to housing costs). You'll probably need at least $1,500 monthly to cover food, transportation, housing costs, and medical care in the United States.
Rent in New York City is skyrocketing because of the ever-increasing number of people who want to live here. Keeping an eye out for fantastic student housing deals in New York City will help you shave off costs. Below you can check out some of our most popular listings in the Big Apple.
Midtown Manhattan – Harrington Housing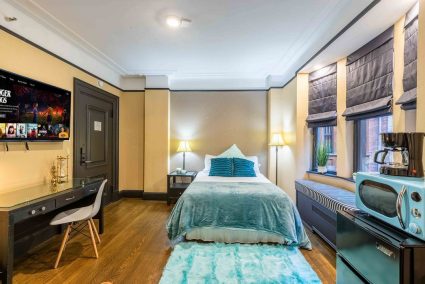 Midtown Manhattan – Harrington Housing offers shared and private rooms (with private bathrooms) in a great location in Midtown, right next to Bryant Park. Fordham University is within walking distance and you can get to New York University and Columbia University by public transportation in less than half an hour.
92Y Residence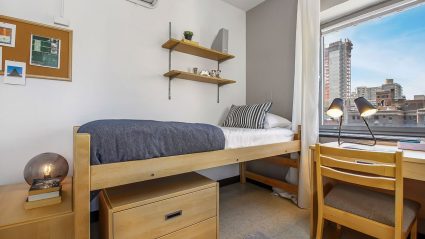 92Y Residence offers shared and private rooms just a short walk from the legendary Central Park. If you're on a budget, it's hard to beat 92Y Residence, which offers fully furnished rooms starting from $1,550/month.