Looking for cheap student accommodation in Birmingham? We have rounded up some perfectly priced properties to help your search.
If you are looking for cheap student accommodation in Birmingham then you can start your search via our app or website. Sign-up for a free account so a member of our bookings team can help book your accommodation today!
Discover world-class sports venues, a thriving arts scene and authentic eateries in a neighbourhood surrounded by green spaces at Calthorpe Court. Step outside Calthorpe Court and stroll across the street to the bus stop. Buses will take you to the University of Birmingham and Aston University in 15 minutes. If you're keen to keep fit and save money, keep a bike in the property's safe storage racks and cycle to class in around 10 minutes. Prices start from £119 a week.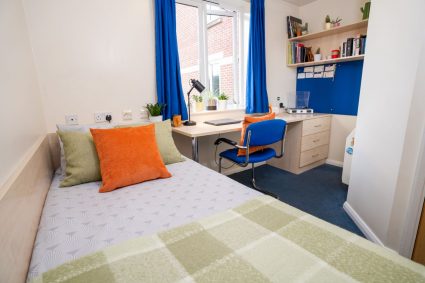 You'll have less than a 15-minute commute to the University of Birmingham campus but still get a spacious room with all the latest fixtures and fittings. Your home away from home, Beech Gardens is perfect for a student wanting to experience city life with home comforts. If you don't fancy walking or taking public transport there is bike storage on-site. Prices start from £121 per week.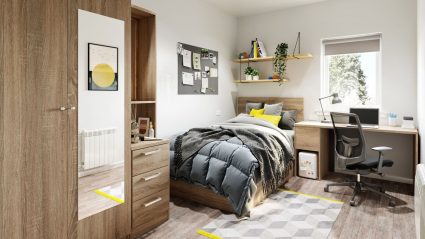 Surrounded by a number of attractions, bars, pubs and must-try restaurants, you'll be spoilt for choice at Bagot Street. It's just a short walk from Aston University and Birmingham City University, or a simple bus ride away from the University of Birmingham, it's an ideal choice for when you need to get some real studying done. Choose between Silver, Gold and Platinum Rooms and bag yourself a modern, en-suite bedroom, with useful storage shelves and a desk study area for getting down to work. The cinema and games room give you plenty of space to relax and unwind. Prices start from £147 per week.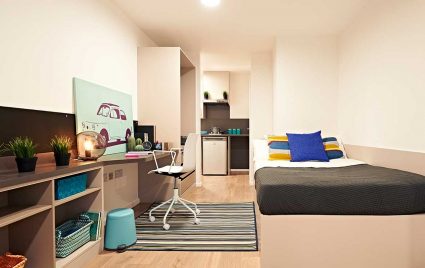 Globe Works is just a 10-minute walk away from the city centre of Birmingham. You can enjoy a super convenient life at this property. Perfectly located, just a few minutes' walk from both Aston University and Birmingham City University. All rooms come fully furnished, ready for you to move straight into. Choose from an en-suite room in a shared apartment or a studio room complete with a kitchenette, all to yourself. Each studio comes with your own private en-suite bathroom with a shower, sink and toilet. They're equipped with a compact double bed, wardrobe storage, desk, chair, breakfast bar and kitchenette with storage, hob, microwave and a fridge. En-suite apartments are also available. There you'll have your own bedroom and en-suite bathroom while still getting the buzzing atmosphere of a shared living room and kitchen. Prices start from £164 per week.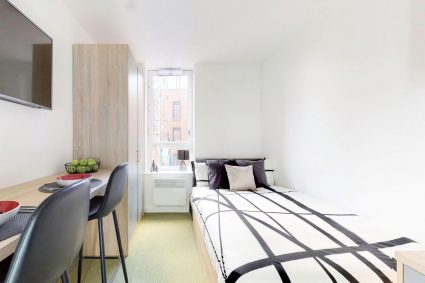 Enjoy a quiet haven just minutes away from Birmingham's lively city centre, its rich culture and bustling nightlife. It takes just two minutes to get to Aston University from Londonderry House. Birmingham City University and the Birmingham Institute of Art and Design are 10 minutes away. The University of Birmingham can be reached in less than half an hour by bus or train. The ample transport links in the area will connect you to any part of the city in no time. Prices start from £135 per week.
All prices are correct as of 5th July 2022. For full details please refer to the property page listing on Student.com or contact a member of the team for confirmation of pricing.