Beautiful beaches or outback adventures? Deciding where to study is not an easy task! To help all international students make the right choice, we've broken down the top universities in New South Wales.
The most recent QS World University Rankings have concluded that the top universities in New South Wales are all in the state's capital of Sydney. Take a look at the list below to find out everything from what courses they're renowned for, to how international they are and what's located close by.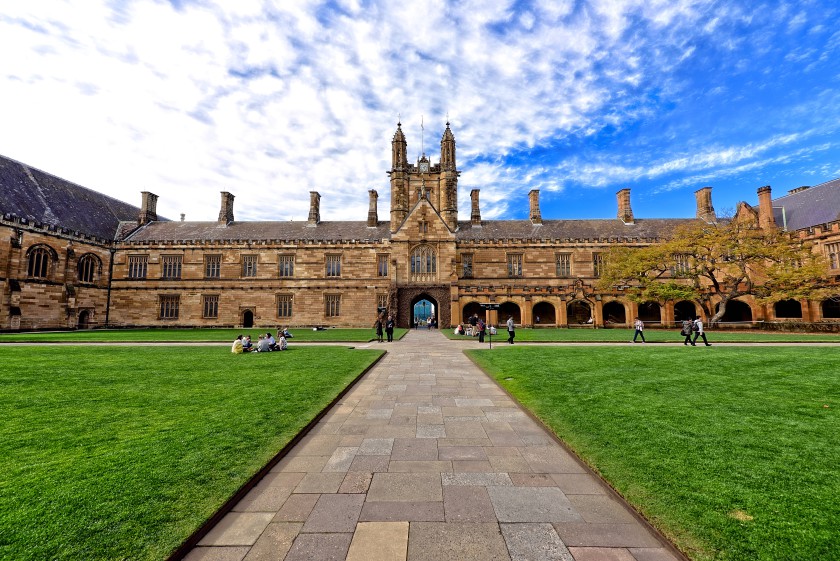 Academic strengths
According to the latest figures from QS World University Rankings, The University of Sydney is the nation's 3rd best university, and the top choice in the state of New South Wales.
Prospective medical students should look no further than The University of Sydney, ranking 17th in the world (and 1st in Australia!) for studying medicine. Other noted degree options include English language and literature (18th in the world) and veterinary science (11th).
Search the full list of courses here.
How international?
Almost 50% of teaching staff are international at The University of Sydney, along with almost 30% of all students.
Fees and funding
For most courses at Sydney, fees change depending on what subjects you study. In 2014, the average cost of an undergraduate degree for an international student was $32,880.
Browse by course to see the typical costs involved, and see all the scholarships that are available to international students here.
Accommodation
Limited on-site student accommodation is available for first years at The University of Sydney.
Student.com offers more than 5,345 rooms in at least 25 different properties, so you're sure to find an accommodation to suit your preferences and budget.
What's nearby?
Studying in Sydney's Inner West area, you'll have no shortage of ways to spend your free time. Dip in and out of contemporary exhibitions at The Studio or White Rabbit Gallery, indulge in Italian food or experience some of the city's best student nightlife.
Perfect for…
Students with a penchant for cultural events, pretty parks and great pubs.
How to apply
As well as guiding you all the way throughout the application process, The University of Sydney's international student admissions page breaks down all the reasons you should consider studying there, complete with real-life stories from current international students.
Academic strengths
Australia's fourth best university, The University of New South Wales, has a great reputation for accounting and finance courses.
Search degrees by faculty here.
How international?
A huge 56% of UNSW's academic staff are international, as well as almost a third of its student demographic.
Fees and funding
On average, international students spent $28,939 on their courses at UNSW in 2014. Costs for international students often vary according to subjects studied, but the handy indicative fees tool will help to give you a good estimation of what you'll expect to pay.
Accommodation
A range of on- and off-campus accommodation is available through The University of New South Wales.
Check out Student.com's more than 5,045 rooms at over 25 properties based near UNSW, and keep an eye out for special offers.
What's nearby?
When you're based in Sydney's Eastern Suburbs at UNSW, you'll be able to juggle work and play with campus close by and the famous Bondi Beach within easy reach.
Perfect for…
Diligent students who are happy to split their time between being buried in books in the library and surfing and skating by the beach.
How to apply
For all the information you need on applying, from key dates to questions about your application, check out the The University of New South Wales admissions page here.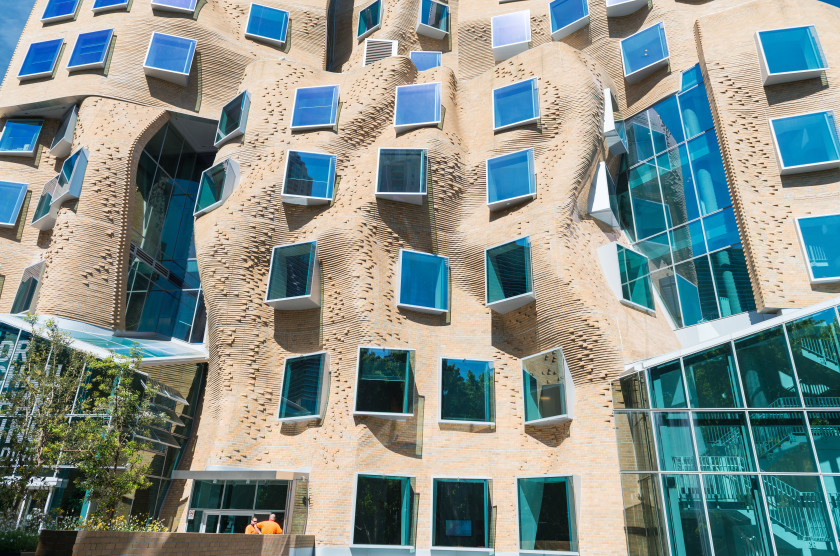 Academic strengths
Firmly in the top 10 Australian universities, The University of Technology Sydney gets its best scores for subjects like communication and media studies, or from faculties such as social sciences and management.
For a full list of courses available, visit the UTS website.
How international?
Almost 40% of UTS' teaching staff are international, along with a strong 31% of its students.
Fees and funding
Considerably cheaper than the other universities mentioned so far, in 2014, fees at UTS averaged $24,077.
Find all the information you need to know about what you'll pay at The University of Technology Sydney here.
Accommodation
UTS offers a variety of accommodation located either on or off campus, provided you meet their requirements.
Student.com has over 5,010 rooms available at more than 20 properties close to UTS.

What's nearby?
The hustle and bustle of Chinatown, the serene Darling Harbour waterfront and world-class performances at the Sydney Opera House
Perfect for…
Students who want to save a few cents on their studies and spend the extra cash on delicious Asian cuisine.
How to apply
Find out about everything from entry requirements to visa processing on the UTS admissions page.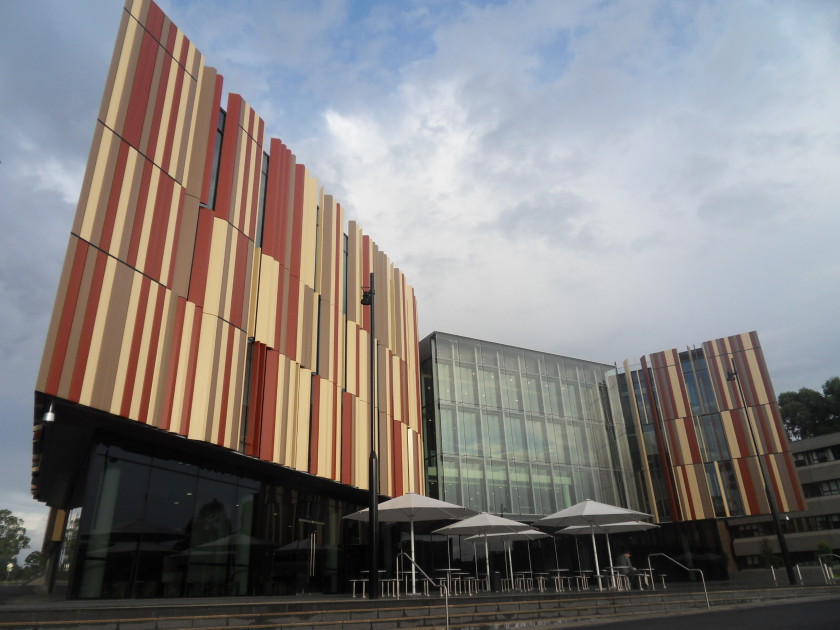 Academic strengths
If languages are your forte, you'll probably want to choose Macquarie University. Their translating and interpreting courses are among the best in the country.
Visit their study options page to find out more about what's on offer at Macquarie.
How international?
More than 67% of Macquarie's teaching faculty is from outside Australia, along with almost a quarter of all students.
Fees and funding
In 2014, international students spent an average of $28,146 for their studies. To find out what you'll have to pay for your course at Macquarie, check out their course finder tool to see estimates of what it will cost per year and per credit point.
There are also some scholarships available for international students at Macquarie, see if you're eligible here.
Accommodation
For students going to study at Macquarie University, they must have both a formal offer and an approved visa.
On Student.com, we list a great range of student apartments near Macquarie University.
What's nearby?
Situated between masses of Aussie bushland and not far from the bright lights of Sydney, living near Macquarie University makes for a great all-rounder.
Perfect for…
Avid adventurers who want to be close to class during the week, but up for an Outback escape on weekends.
How to apply
See the Macquarie University step-by-step guide on the application process for foundation, diploma, undergraduate and postgraduate studies for international students.
Other universities
It's no surprise that Sydney, the most populated city in Australia, boasts some of the nation's top universities. But let's not forget some of the other universities that students choose in the New South Wales region.
Southern Cross University – Coffs Harbour Campus
Based in an incredible seaside setting, Southern Cross University's Coff Harbour Campus has some of the latest teaching facilities like nursing labs complete with simulated wards.
University of Wollongong
Nestled between state conservation areas and the vast blue seas of New South Wales, this internationally-acclaimed research-based university the country's top-ranking institution according to the Quality Indicators for Learning and Teaching (QILT).
The University of Newcastle, Australia
Not to be confused with the university of the same name in the UK, The University of Newcastle, Australia has been ranked 47th in the world for architecture courses.