London. A metropolitan city and the capital of the United Kingdom. Whether you are looking to study abroad for the summer, or planning on studying here for your university degree, you will want to find the right student accommodation for you.
Luckily there's plenty of types of student housing to choose from, from student halls, to student flats, and even luxury student accommodation if your budget allows. 
Plus there's an increasing amount of stay lengths available now – which makes it easier for you to find somewhere to meet your timeframes. From short term student accommodation, to summer accommodation, you can rent somewhere from as little as two weeks right up to 52 weeks. We have taken a look and shortlisted some great student accommodation for you across the city:
Located close to the Thames, Hammersmith is an eclectic area of London, with a mix of the arts, shopping and entertainment. With plenty of shops and restaurants, you won't be stuck for places to discover in this part of the city. At iQ Hammersmith you are lucky enough to live in the location of the old Hammersmith Palais which was a music venue, a part of music history with bands such as The Beatles gracing its stage.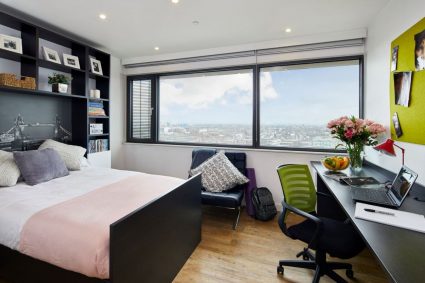 King's Cross is an area that is growing in popularity as a destination, due to its recent redevelopment. What was once a link to major industrial cities in the north of England is now a mecca for design and culture, thanks to the addition of Coal Drops Yard. The shopping complex has plenty of stores, but also some amazing places to eat for even the biggest foodie! Located in this bustling area, Urbanest King's Cross is a stone's throw from all the action of the central area, or equally the beautiful canals for a walk.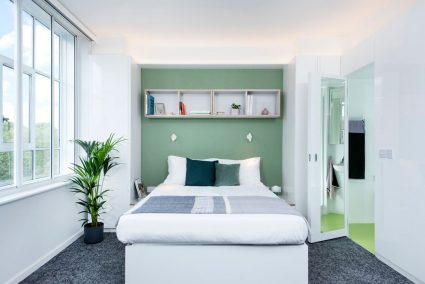 Located in what is perceived to be the 'magic square' of the city, Bloomsbury has Fitzrovia to the west, Covent Garden to the south, St. Pancras to the north, and Clerkenwell to the east. Perfect if you are looking for somewhere central to stay as endless restaurants, shops and galleries are all on your doorstep. What's great about Scape Bloomsbury is that it provides summer stays, so ideal if you are planning a summer in the city. 
If you are heading to London and want to find your perfect student accommodation, check out available properties here.