Are you looking for cheap student accommodation in London? Finding any cheap options in London may seem impossible, but there are some great finds to be made. Here is a round-up of some of the best properties available on a budget.
London is well known for being noticeably more expensive than the average city in the United Kingdom, and housing can be especially pricey. So when you start your search for private student accommodation in London, it may seem like finding anything to fit your budget can be very tricky.
There are ways you can find more affordable student residences in London though. Many people might want to live in Central London, but this area, known as zone 1 in the London Underground system, is typically the most expensive area of the city. One good tip to find affordable housing is to look for places with good transport connections, rather than necessarily just looking for student flats right in the city centre. London has an excellent public transport network, so even if you end up living a bit further away from the city centre, you'll likely still be able to get out to town quite quickly, and you have a better chance of finding more affordable flats.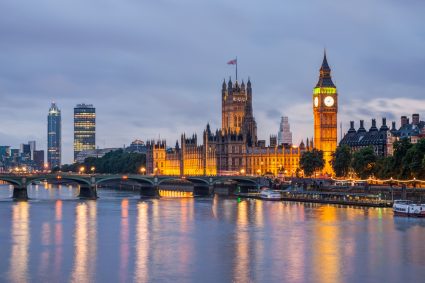 Whatever type of accommodation you're looking for, you can start your search for student accommodation in London on our website or app. Sign up for a free account so a member of our bookings team can help you find your ideal student accommodation today. Below are just some of the great options we list on Student.com.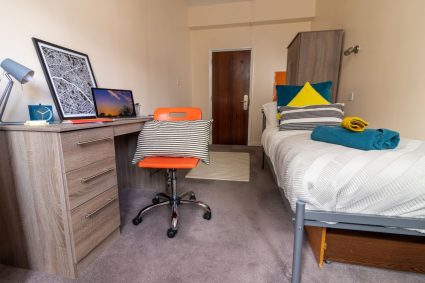 As mentioned above, finding affordable accommodation in central London can be tricky. Helen Graham House is the exception to the rule though. With an amazing location right next to the world-famous British Museum in Bloomsbury, you'll be right in the heart of things living here. Only a 15-minute walk from both University College London and King's College London, and with great transport links to basically everywhere in the city, it's tough to beat Helen Graham House on location. It's tough to beat on price as well, with prices starting at just £174 per week.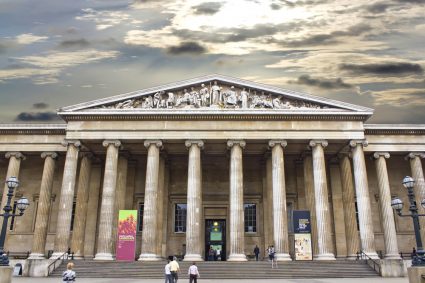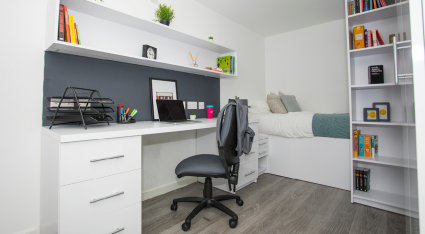 The Cube Ealing offers student accommodation in West London. It's located in fare zone 3 of the public transport network, in the borough of Hounslow. It's only a  15-minute walk to the University of West London. You can walk to the nearest Underground station (South Ealing) in just over five minutes. South Ealing is on the Piccadilly line of the London Underground network and you can get from there to Piccadilly Circus in about half an hour. Prices start from £190 per week.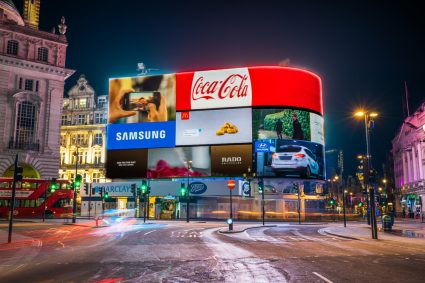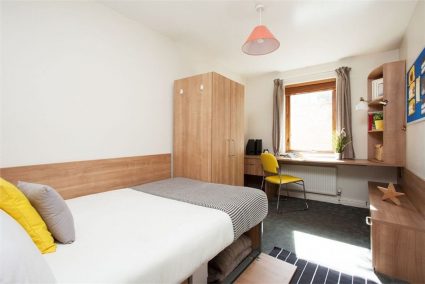 Sunlight Apartments is another proof that cheaper accommodation options aren't always far away from London's most famous areas. Located in Bethnal Green, you can walk to the highly trendy Shoreditch High Street in about 20 minutes. Bethnal Green itself is an increasingly desirable location for students as well. You'll have a range of shops, boutiques and restaurants on your doorstep, and will be living near the districts of Shoreditch, Brick Lane and Whitechapel. Prices start from £198 per week.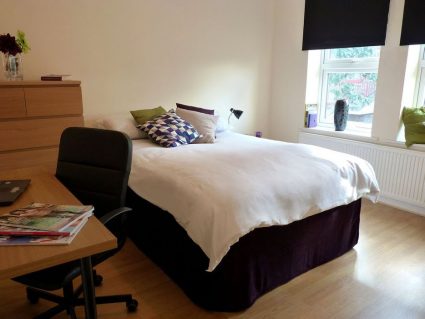 With just over a 5-minute walk to the Tottenham Hale tube station, Britannia House Share is another property with easy access to the London Underground. From Tottenham Hale you can get to Oxford Circus in the heart of London in about 15 minutes. With prices starting from £132 per week, Britannia House Share is hard to beat in price by anything on offer in London. On top of that, all their house shares are modern and comfortable, with laminated wood floors and new kitchens and bathrooms.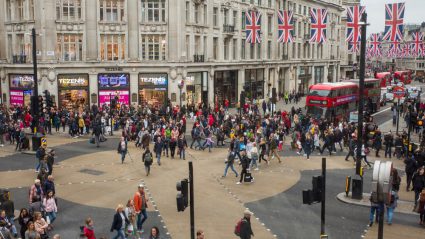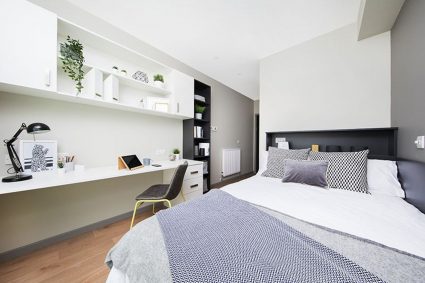 Located next to the iconic Wembley Stadium, perhaps the most famous football stadium in the world, Arch View House has a range of private and shared rooms available. The property boasts outdoor and indoor communal areas, a cinema room and a fully equipped gym. The nearby London Designer Outlet has many shops and restaurants and when you want to head to the city centre, you can get there from your doorstep in half an hour. Prices start from £147 per week.
All prices listed are correct as of 1 December 2022. Prices may vary though, so check the individual property page of each property to see the newest information. To discuss your accommodation options, you can always contact a member of our booking team. They are always happy to help you find the ideal student accommodation suited to your needs and budget!