The UK is packed full of flourishing cities and beautiful towns, so it can be tough to choose your favourite when you're hoping to study abroad! To help you decide, we've compiled this list of our top five student cities in the UK for 2016…
1. Glasgow
An exciting and contemporary energy pulses through Scotland's largest city, which has become a booming centre of art, entertainment and shopping.
Glasgow was once known as the 'Second City of the British Empire' for its shipbuilding abilities, though that heyday was fading by the time the grand QE2 ocean liner was built there in the 1960s. But the famously friendly Glaswegians could not be deterred and the city eventually flourished under its new cultural identity, which was confirmed by periods as the European City of Culture and the UK City of Architecture and Design in the 1990s.
Today, you'll find enough extracurricular activities to fill several years of study when you make your home in Glasgow. Its lively music scene produced famous bands like Franz Ferdinand and Travis, and the area is packed with museums and galleries. You'll find the colossal Kelvingrove Art Gallery and Museum near the University of Glasgow, where you can spend more than one weekend browsing its 8,000 exhibits for free – make sure you don't miss the Spitfire plane from World War II.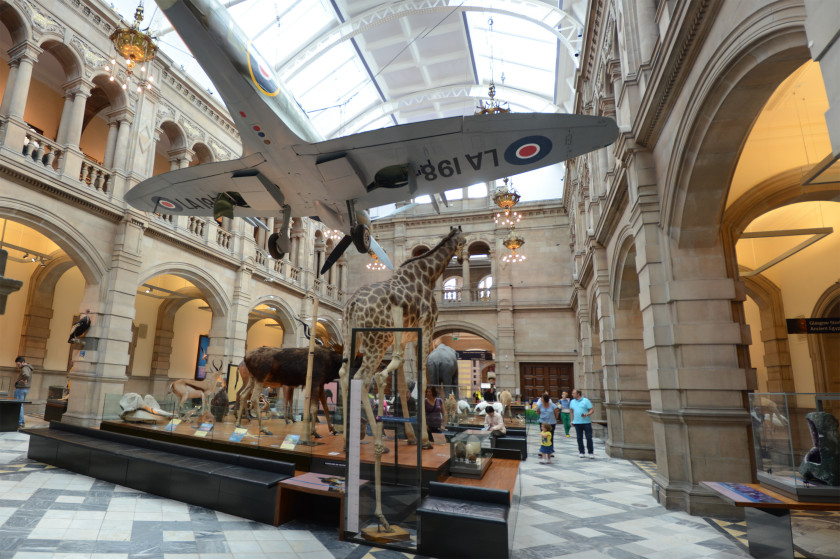 Glasgow is also the UK's largest shopping location outside of London, so you can spend many hours browsing the rails of the local stores after class. Start by checking out the fashion boutiques around Merchant City on the 'Style Mile', the major shopping hub in the centre of the city with everything from quirky designer boutiques to large flagship outlets. If you're a soccer fan, you'll also be kept happy cheering on the local Celtic and Rangers football clubs.
This year you'll have a lot to look forward to if you study in Glasgow, as there's a busy calendar of events. Highlights include the Aye Write! book festival in March, the Glasgow International art biennial in April and the weekly Merchant Square Craft & Design Fair.
Have you booked your accommodation in Glasgow yet? Student.com has fantastic student accommodation still available.
2. Huddersfield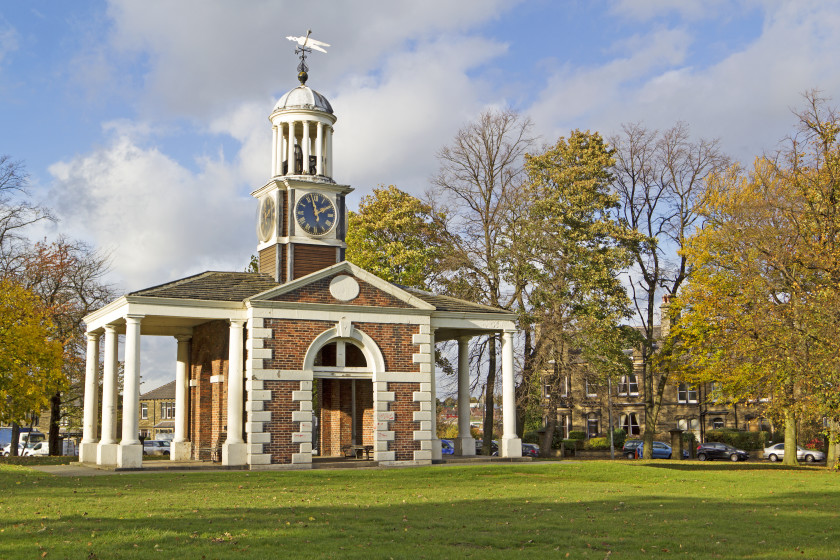 Set in the beautiful countryside of Yorkshire, Huddersfield is within day-tripping distance of Leeds, Manchester, Sheffield, as well as the dramatic natural scenery of the Peak District National Park.
But this historic town also has lots to offer in its own right, from its famous Victorian architecture to its pretty canal walkways. The University of Huddersfield's 25,000 students make up about 15% of Huddersfield's total population, and the cosy campus adds a lively feel to the town. Lifelong friendships are formed in this tight community, and you'll find everything just a short walk away from your classes. Enjoy a live performance at the Lawrence Batley Theatre, or spend an afternoon with friends at the Packhorse Shopping Centre.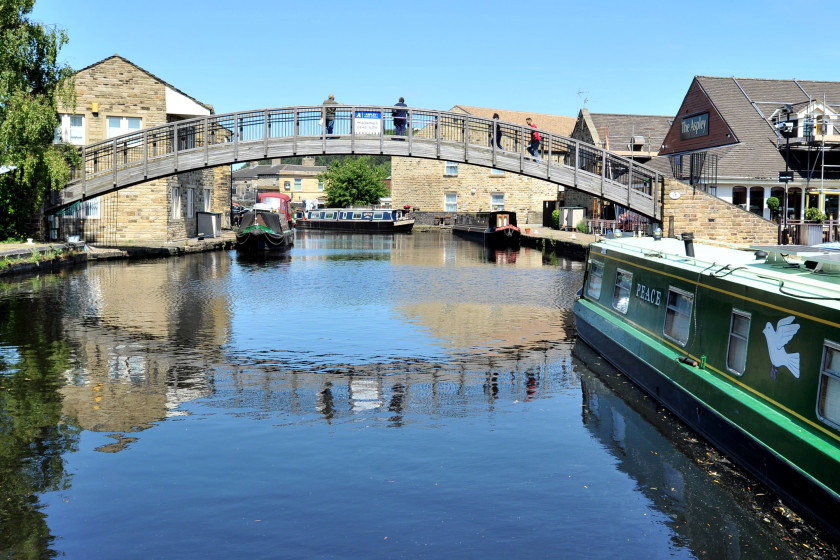 Some excellent events make Huddersfield a strong choice for students in 2016, including the 25th Marsden Jazz Festival which stages free music concerts in October. The picturesque area offers a fun mix of traditional and contemporary events, from the folk music, dancing and real ale of the Holmfirth Festival of Folk in May, to the lantern parade of Imbolc Fire Festival. Students add their own fun twist to local life, so you'll find a range of regular fixtures like club nights, live music and open mic events too.
All of this takes place amidst Huddersfield's historic buildings, including the hilltop Victoria Tower and the beautifully preserved train station – you'll certainly have a refined backdrop to inspire your studies.
Have you booked your accommodation in Huddersfield yet? Student.com has fantastic student accommodation still available.
3. Manchester
Travel guide publisher Lonely Planet named Manchester one of the world's best cities to visit in 2016, for the regenerated northern boomtown's incredible cultural scene. And we completely agree.
The city has witnessed a seemingly endless stream of multimillion-pound renovations in recent years, including the University of Manchester's famous Whitworth gallery. Take one look at its glassy facade overlooking the sculpture garden, and it should come as no surprise that it won last year's Art Fund Museum of the Year Prize – the world's biggest museum award. The Central Library, which is the second largest public library in Britain, was also revamped into a multimedia 'living room' for Mancunians, while HOME opened as a shiny new arts centre for the north.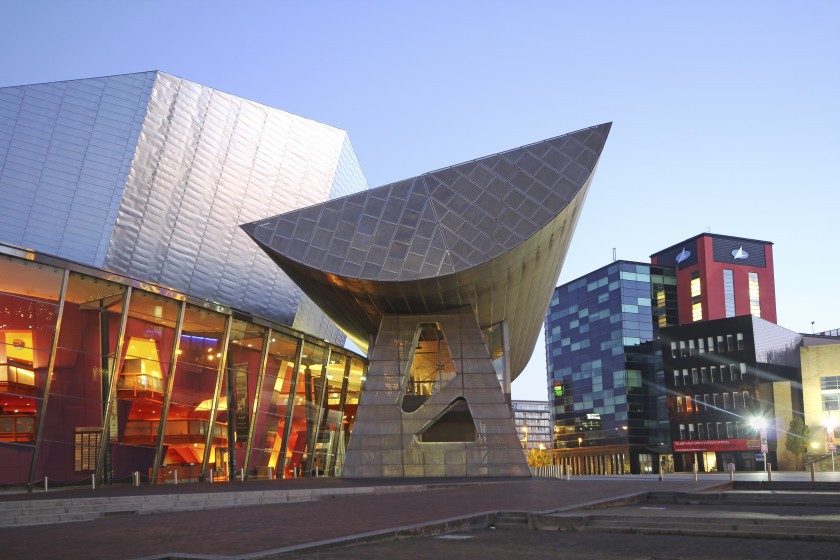 Manchester was a driving force behind the UK's Industrial Revolution, and the latest developments are certainly cause to celebrate. See the vibrancy of the Northern Quarter for yourself, where former cotton mills now house bars, boutiques and arty arcades like Afflecks and the Manchester Craft & Design Centre.
Of course, some things remain the same, and watching the world-renowned Manchester United football team play on home ground at the Old Trafford stadium remains a time-honoured activity. The music scene and nightlife is also as lively as ever, as Manchester has long been at the forefront of cultural developments and produced cult bands like New Order.
Have you booked your accommodation in Manchester yet? Student.com has fantastic student accommodation still available.
4. Birmingham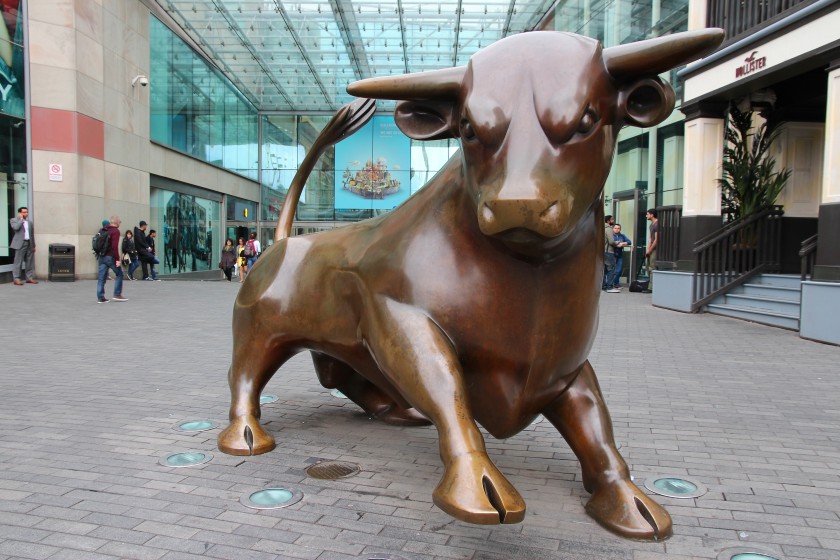 As the UK's largest city outside London and the undisputed capital of the English Midlands, Birmingham has undergone an electrifying change over the last decade.
Once synonymous with concrete architecture, the area around the city centre has been revamped, and now has a sleek shopping mall with a Selfridges department store. Brindleyplace, a former factory hub, is now a buzzing shopping and nightlife district beside the canals. Every year, thousands of young people move to Birmingham, and this has only added to the youthful energy built up by the city's five universities – among them the University of Birmingham, Birmingham City University and University College Birmingham. This ancient market town has worked hard to regenerate its historic industrial areas.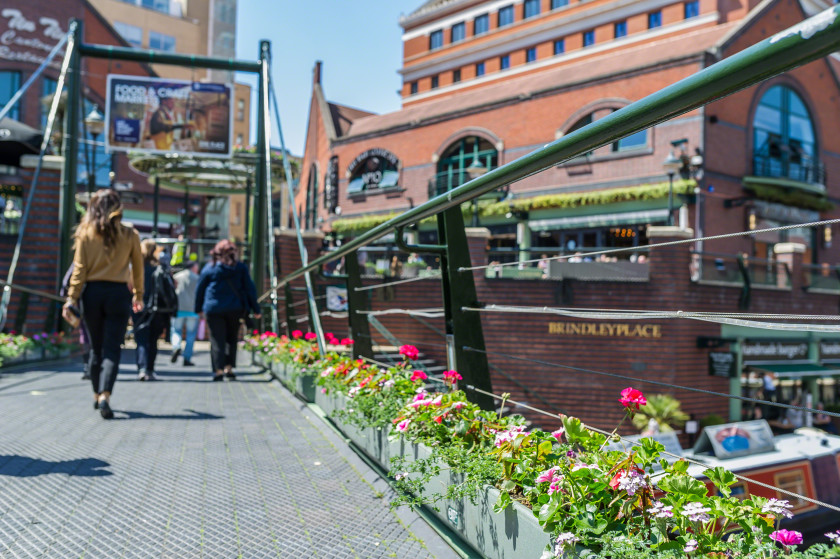 Birmingham is best known for the broad vowels of its local accent, while other local icons include Aston Villa and Birmingham City football clubs, and the curries produced by its sizeable Indian and Asian communities. The Balti, a type of curry served in a steel bowl, was invented here; a good place to taste it is the area nicknamed the Balti Triangle, where you're never more than a few feet from Asian food and fashion.
The city also has a wealth of cultural attractions for you to discover. Birmingham Museum & Art Gallery has the world's largest collection of Pre-Raphaelite paintings, so you can spend an afternoon gazing up at romantic scenes of mysterious damsels and doomed knights by artists like Dante Gabriel Rossetti. Numerous performance venues and companies, including the Birmingham Repertory Theatre, Birmingham Royal Ballet and Birmingham Opera Company, add to the vibrant cultural scene – and there's plenty in store for 2016.
Have you booked your accommodation in Birmingham yet? Student.com has fantastic student accommodation still available. Make sure to check out The Old Fire Station and The Heights.
5. Cardiff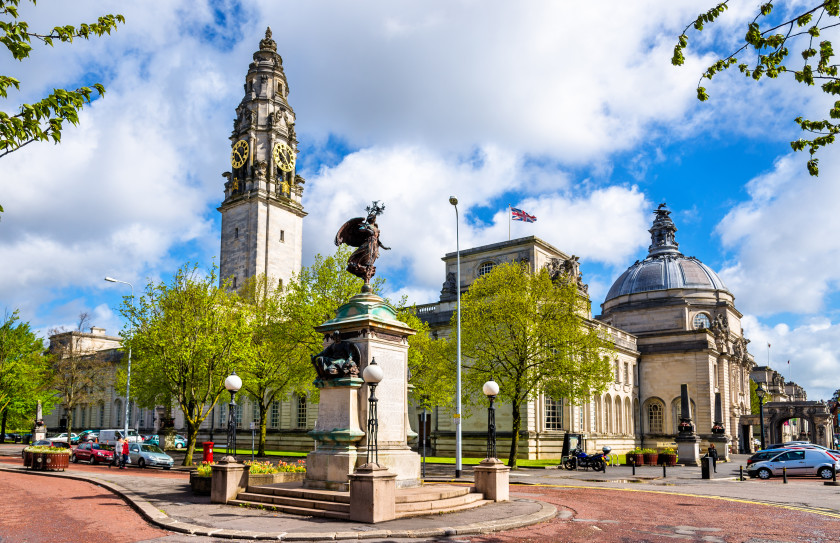 The Welsh capital city is a friendly and down-to-earth place, though there's a considerable buzz derived from its population of 350,000 people. Students attending universities like Cardiff University and Cardiff Metropolitan University make up around a fifth of this, so you'll be in good company if you study here. Student.com lists some great options for student accommodation in Cardiff.
After class, you'll find plenty to keep you occupied in this lively city, from Mill Lane's trendy restaurants and bars to the pedestrianised shopping thoroughfare of the Hayes. A great place to get your bearings is on the viewing platform in the 900-year-old Norman Keep of Cardiff Castle, the city's most popular attraction.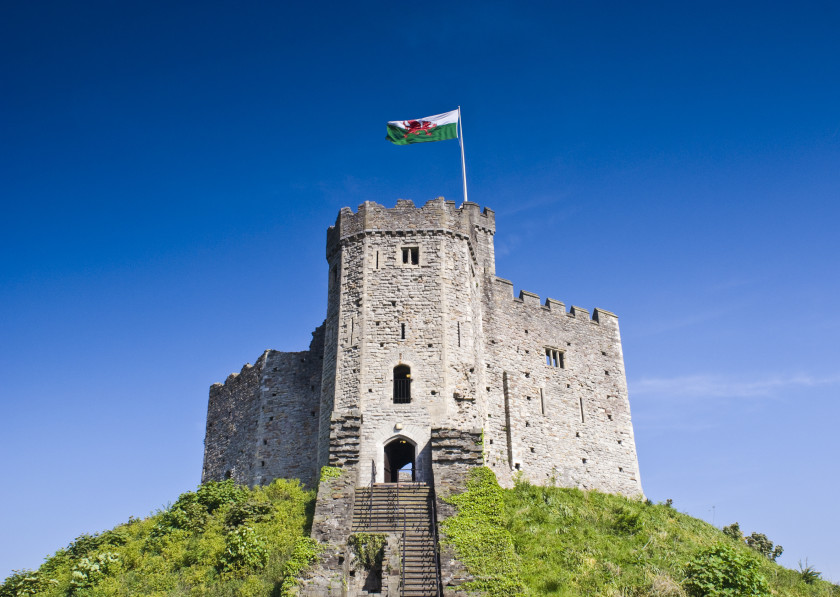 Later, check out the National Museum Cardiff, with its extensive natural history and art collection, and tranquil Roath Park, which is one of several parks giving Cardiff more green space per person than any other UK city. If you want to head out of town, Cardiff is ideally located across the Severn Estuary from Bristol and Bath, close to Welsh seaside towns and an hour's drive from the rugged Brecon Beacons National Park.
Watching the rugby is a popular pastime in Cardiff, and seeing the Welsh national team play at their home ground, the impressive Principality Stadium, is an essential experience in 2016 – especially during the Six Nations tournament. International popstar Rihanna is also playing at the 74,500-seat stadium in June, and the British Speedway motorbike grand prix returns in July. There's a lot going on in Cardiff this year – click here to find out more.
Have you booked your accommodation in Cardiff yet? Student.com has fantastic student accommodation still available, including Eclipse Cardiff right at the city centre.