Planning your studies and finding a perfect student home can be difficult and stressful at the best of times, but with the added complication of the coronavirus pandemic, it can be even more difficult. To help you with your search, Student.com is organising a webinar on June 30th at 16:00 (UK time). Everyone who is interested in knowing more about student accommodation in London and finding their perfect student home is welcome to join.
To sign up for the webinar, click here.
During this webinar our booking experts will explain to you:
What safety and cancellation policies have been put in place by student accommodation providers in the UK; 
You'll also learn about the different accommodation options available; and 
You'll get to take a Virtual tour of Canto Court, a student accommodation property with a great location in central London;
QA Sessions – Our booking team will be on hand to answer any questions you may have.
Safety and cancellation policies during Covid-19
In the light of the global coronavirus pandemic, many universities and student accommodation providers are planning safety measures to make sure that students will be as safe as possible while doing their courses and staying in their new homes. These measures can include accommodation providers limiting social interactions in student properties and universities arranging larger lectures online, with face-to-face teaching only happening in small groups.
Many accommodation providers have updated their cancellation policies and are offering students the option to cancel their bookings or amend their move-in dates for free if their university has to remain closed because of a possible second wave of the pandemic.
Different accommodation providers have different cancellation policies though, so make sure to sign up for the webinar to find out more.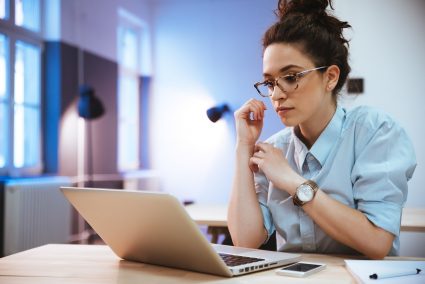 Different types of student accommodation in London
In the webinar you'll also learn about the different types of student accommodation that are available in London. In general, there are three different types of accommodation available. 
In a Shared Room, you'll share your bedroom and bathroom with at least one other student. Other facilities like a kitchen are also shared.
In a Private Room, you'll get your own bedroom and in some cases your own bathroom as well. Other facilities are shared.
If you go for the Entire Place, you'll get a self-contained studio apartment all for yourself. This will include a bedroom, bathroom and typically a kitchenette for cooking your meals.
The different types of accommodation can be slightly different with different accommodation providers and not all providers will offer all three options. Our booking experts will be able to give more information about specific properties at the webinar.
Take a virtual tour of Canto Court
At the webinar you'll also be able to take a virtual tour of Canto Court. A stylish property with an excellent location in the heart of London in Shoreditch, Canto Court is a great place to call home during your university years. Located just a 3-minute walk away from Old Street tube station in London's zone 1, all of London is easily reachable from Canto Court, whether you're going to class at your uni, or doing some sightseeing with friends. Canto Court boasts 164 studio apartments across eight floors, some of which offer great views across the London skyline.
All your questions answered at the webinar
Whatever questions you may have about student accommodation in London, our booking experts will be happy to help. Make sure to mark June 30th in your calendar and sign up through this link.
Check out some of our student properties in London
We currently list over 200 properties all over London. Whether you're looking to stay in the city centre, or want to find a home in a particular area of London you're interested in, you can find lots of options on Student.com. The video below lists 10 student properties in London that we at Student.com think are great.
If you want to live in central London, you don't want to miss iQ City or Therese House. In North London you'll want to check out at least Chapter Islington and iQ Tufnell House. If you want to live in the trendy Stratford that was completely renovated before the London Olympics in 2012, have a look at Stratford ONE.