The University of Sheffield is home to over 5,000 international students from 125 countries.
As a top UK university, it is truly leading the way in international recruitment and most recently spearheaded the viral We Are International campaign, which has taken over the social media headlines across the sector.
In between her meetings with the Bolivian ambassador and the Chief Executive of English UK, we caught up with the the University of Sheffield's Director of Global Engagement, Jo Purves, to find out more about Sheffield's winning formula and talk about the challenges the sector is facing – in Brexit and beyond.
What does a typical day look like for you as the Director of Global Engagement at the University of Sheffield?
A typical day will probably include working on a partner-related project with one of our academic faculties. We have a joint institute in China, which we set up this year, so that takes up quite a lot of time. We have a lot of visitors to the university. This week, we had the Bolivian ambassador visiting. We also opened a photography exhibition about UK perspectives on China, which had a film launch with it as well and the Chinese Consul General from Manchester came to that. I met with the Chief Executive of English UK to discuss how we support students with their English language teaching and also to discuss the We Are International campaign that we are leading on.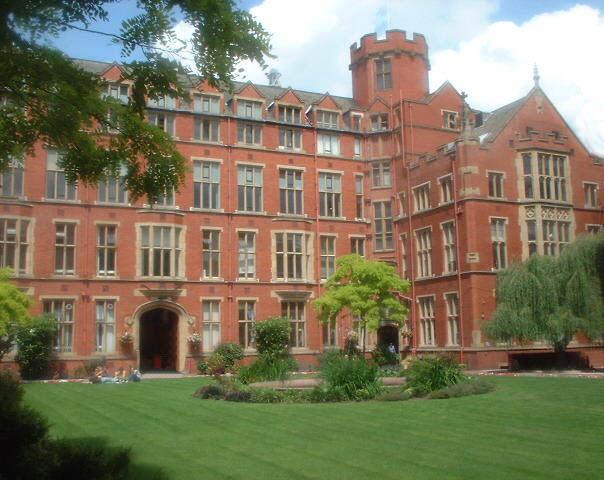 What was the thinking behind establishing a joint institute in China – Nanjing Tech University?
The link between the University of Sheffield and Nanjing tech was pre-existing link and we were already running three joint degrees there. Opening the joint institute was partly a response to signals from the Ministry of Education in China that they really wanted to see the breadth and depth of international institutions' capacity to work with Chinese institutions. Now, students have an option to finish completely in China or transfer as and when they want to because more of the course is managed by Sheffield throughout the degree.
Have you seen it's becoming more of a trend for universities to go to international students in their home countries, rather than students travelling abroad to study?
Actually I think it's two different segments of the market. I think there are students who, for whatever reason, don't want to study internationally. But the ones that want to study internationally still will. In a sense, it's reaching out to more rather than dividing what we had before.
Your background before joining the University of Sheffield was at Durham and Northumbria Universities. How have you seen the landscape of global engagement changing over the past few years?
I think it has changed quite a lot. International recruitment in the late 90s, early 00s was relatively unsophisticated. Now, particularly with the Russell Group universities, there's a much broader focus on internationalisation. In my current role, a lot of my time is spent on partnerships or on much broader issues within the university, such as helping our British students to have an international experience, talking to HR professionals about how to encourage staff mobility, assessing how we can make it easier for short-term academic visitors to come and stay with us from overseas and what the security or financial risks of having staff working abroad are. My job is really about being somebody who can work across the whole of the university and externally, within the city and the region, on their international aspirations as well.
The University of Sheffield is really leading the way in terms of global engagement, why has this been such an important focus for the university?
I think part of that is to do wit the relationship the student body has with the university. It's always been very, very collaborative. The We Are International campaign really started from the student body as a response to what they saw and to the unwelcoming rhetoric that was coming from the government. It became a collaborative venture with the university because it was recognised that this was something that all universities would potentially be interested in. We were very keen not to brand it as a Sheffield initiative. It started with our student body but it's very much a campaign that we want as many people as possible to use across the sector. It's now taken on a life of its own and is now being managed by UUKi and the British Council.
As a campaign, do you think it would resonate more with students thinking about studying in the UK or those that are already here?
I think both. A large part of We Are International is about reaching out to the people who are looking at the press reports about the UK and thinking they're entirely representative of what's happening here, when we know that they're not. It's about telling students that feelings around university campuses haven't changed. We always have been international and always will be. Students who are thinking about coming to the UK shouldn't think they are going into a hostile environment.
What do you see as the most popular source countries at Sheffield? Do you see any emerging trends in these source markets?
Inevitably, because of the country's population, China is still a major market for us. But we are doing particularly well in Mexico and in Latin America. We're seeing some small but increasing numbers coming through, which is very gratifying as that's been the result of quite a lot of sustained activity. We're also developing links with their academic institutions as well, and that's starting to bear fruit.  Indonesia is another market that's growing quite quickly for us.
Speaking of future prospects, how has Brexit impacted your global engagement strategy?
The EU is named in our international strategy as an area of specific focus and strategic importance. That was written before Brexit and that remains the same. It's important to us in terms of research funding and we don't know what status we will have after the negotiations have taken place. But EU partners are saying they still want to work with us and we still want to work with them. That will not change, although [those relationships] may be different. We have to work with the best academics around the world, wherever they are. Some of those are in the EU and that will continue.
In terms of students coming to us from Europe, we just don't know yet how that's going to be affected. It hasn't affected us this year as the vote was too late. We suspect there might be a bit of a bump in students hoping to get in before things to do change but after that, I would say it's possible that we might see a dip. Like the financial markets, student recruitment markets don't like uncertainty either. The more clarity we can give them on what their status is going to be, the better.
Do you think that Brexit has affected students outside the EU, in places like Latin America and Indonesia where the Sheffield University is prospering?
I think some students are more worried than others. There are some misconceptions – students think they might not be able to travel around Europe if they come to the UK. Whereas in fact, they always needed to have the visa to travel around Europe anyway so that won't change. Again, it's the uncertainty principle, they're not sure how things will play out. I think they see our political environment as quite volatile. Talk about changes to visas and immigration worry them. That uncertainty is unhelpful.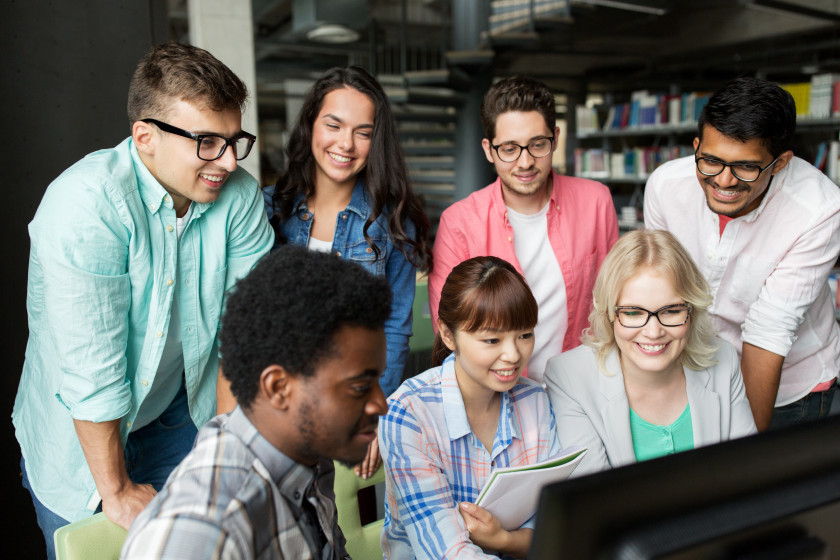 What do you think are the biggest challenges facing the University of Sheffield in the years ahead when it comes to global engagement and international recruitment?
The oil economy is still having quite severe effects on the sector. The countries which are dependent on oil are having significant economic issues and there has been a certain portion of their education programmes shrinking because of that. We're seeing fewer sponsored students coming from the Gulf, for instance. In some ways, this may be an opportunity as it may mean some of these scholarship programmes become more focused and targeted. There may be opportunities for UK universities to help ministries with working out what their objectives are for the future.
One thing that I've learned from doing international work for a long time is that whatever plans you have, something comes up – be it an epidemic or political or economic unrest – that usually throws a spanner in the plans that you have made. Being flexible and responsive to what's going on is important.
For us, the key will be continuing to say that Sheffield is an excellent university where the academic experience and student experience is second-to-none. And that is part of the UK offer as well. Students who are thinking about coming to the UK feel they have a good reason to do so. The challenges will be continuing to build up links with academic institutions around the world so it's not just a one-way flow, and so that we are sharing academic expertise and identifying where we have the potential to be more than the sum of the parts by working with particular institutions.
What level of importance do you place on the university rankings that come out every year?
They're important because students read them. We may not like the rankings, we may not think that they're necessarily measuring the right things all the time but we have to accept that they are a fact of life in how we are perceived. For us, getting a high ranking is not a strategic objective. Getting the things right that will then contribute to a high ranking is much more important.