Though the United Kingdom has been pipped to the post by Belgium, it still comes in second place on the list of most sought-after destinations for French students going abroad.
In 2015, almost 11,500 French students studied in the UK. We investigate why the French are increasingly choosing la Grande-Bretagne as their student home, as we zoom in and connect with a network of current and former French students in London.
Classroom capital

Just what is it exactly, that attracts so many French students to this iconic metropolis? Not only is London the capital of England, but it's also one of the world's major destinations when it comes to culture, diversity and education, with two of its universities – University College London and Imperial College London – firmly within the world's top 10.
Another seven of London's universities rank in the world's most international list, including London Business School, London School of Economics and Political Science (LSE), London School of Hygiene and Tropical Medicine, SOAS, University of London, Imperial College London, City University London and University College London (UCL).
Having studied her bachelor's degree in France, Fleur Martin made the leap to study her master's degree in Audiovisual Translation at the University of Roehampton, and she remembers her time at university in London fondly. "After I finished my BA in Foreign Languages in France, I was still really into languages and especially English, so I thought the best way to improve my English skills was to come to London," she tells. As well as being drawn to London for language possibilities, the convenience of being only a one-hour flight from her home in Limoges was another appealing factor for Fleur.
For other French students, in addition to improving English language skills, studying in London is about taking up new opportunities and gaining independence. Charlotte Vienne, studying a master's in Management at ESCP Europe Business School, says that the fact her school in France had a campus in London really swayed her decision, "once I realised how easy it was, I decided to take the opportunity to discover a new city."
Have you booked your student accommodation in the UK? Student.com has fantastic student accommodation available in London, Manchester, Liverpool and many more cities.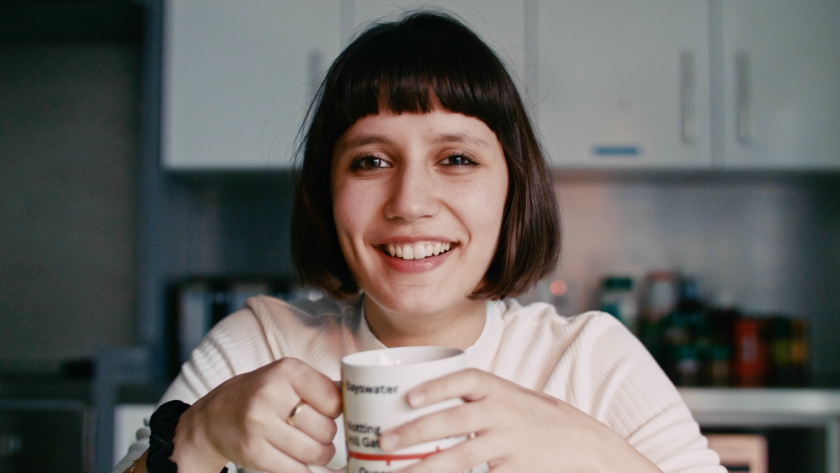 An open-minded nation

It's not just the appeal of London itself that causes French students to flock to the capital. Lea Robacchi expresses that her decision to study BA Business Management and Marketing at London Metropolitan University ultimately came down to the teaching differences between France and the UK. "I studied up until baccalauréat in France, but I knew I wanted a change. Students' self-development is different in France than in England as the culture is so contrasting. Here in London, students and staff are much more open-minded – it's a really international environment. Whereas in French universities, you generally only interact with other French people."
Lea's favourable opinion of Londoners' open minds is shared by many other French students in the British capital. Fleur was also inspired by the open-mindedness of the people she met in London. "French people tend to judge easily, whereas in London no one cares how you are dressed or if you are not wearing makeup. And it's the same in class – I am quite shy, and this meant that in France I would never have spoken in front of my classmates, but during my studies in London I didn't feel like this. We were all students from abroad, all in the same boat. So why judge each other?"
World-class teaching

The growing number of French students enrolled at UK institutions may be related to the ever-increasing belief that high cost equals superior standard. French and other students from the EU currently pay the same rate as British nationals for their studies in London, which stand at £9,000 per year for an undergraduate degree. Fleur admits, "the main difference between France and England is the cost of the studies, which is reflected in the quality. In France, I didn't pay anything for my bachelor's, but most of my teachers were highly incompetent. In London, even though I had to take out a loan in order to pay for my studies, I never regretted it. The teachers were excellent and engaging – I was actually learning something every day."
Chloe Hibert studied at London Metropolitan University during her Erasmus year, and agrees that the modern teaching methods were what surprised her most about London. She comments, "class sizes were much smaller in England than I was used to, course documents were available online and lectures were far less theoretical." But the student–teacher ratio isn't the only thing on French students' minds when they choose London – politically active students' unions, interactive seminars and individual progress play a key role. Julien Fer recently completed his master's in Media and the Middle East at SOAS and notes the number of significant differences between university in France and London. "Relationships between the teachers and their students vary greatly across the two systems. The English system is more about discussing and debating together (with a tutor coordinating it), while in France, teachers tend to deliver knowledge that students are supposed to absorb. Also, the English system seems to be more flexible and allows you to create your own academic journey by exploring a wider range of topics, yet in France, you generally focus on one or two subjects."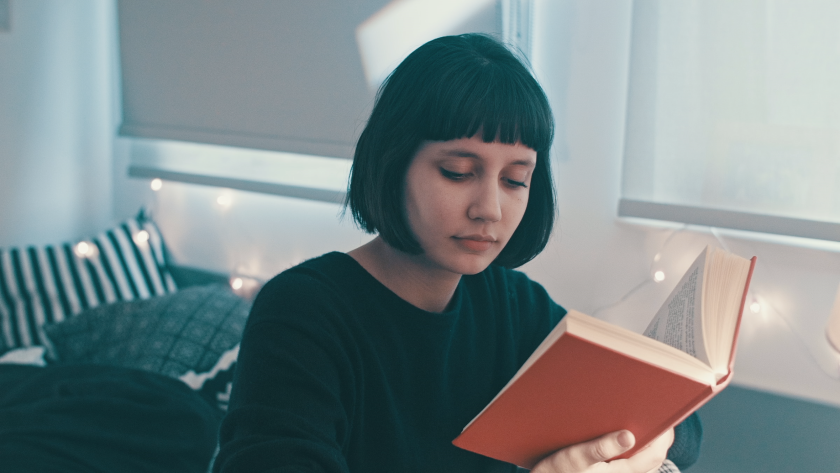 What's the catch?

Idyllic it may seem, studying in London isn't all rainbows and butterflies all the time. Many of Chloe's fellow classmates struggled with getting the balance right in order to afford university. "Some of my friends felt like they were customers of the university. Everyone was in it for the money they were set to make after university – a lot of them had jobs on the side which could have stood in the way of their studies. It was less the case in France, probably because we don't pay."
The cost of university isn't the only major hurdle tripping up French students – accommodation is another rife issue. Lea and Charlotte both stress that life in London is expensive compared to what they're familiar with in France, with their biggest outgoing being rent. For Fleur, the biggest challenge she faced during her time in London didn't come from studying a master's degree in her second language, but was instead the result of the private housing sector. "I was renting a room from a private landlord and I was strictly not allowed to receive any guests, so I couldn't even tell my family to visit me. It was really frustrating considering I was paying quite a lot of money for the room, especially as one of the benefits of your daughter or sister studying abroad is being able to visit them, right?"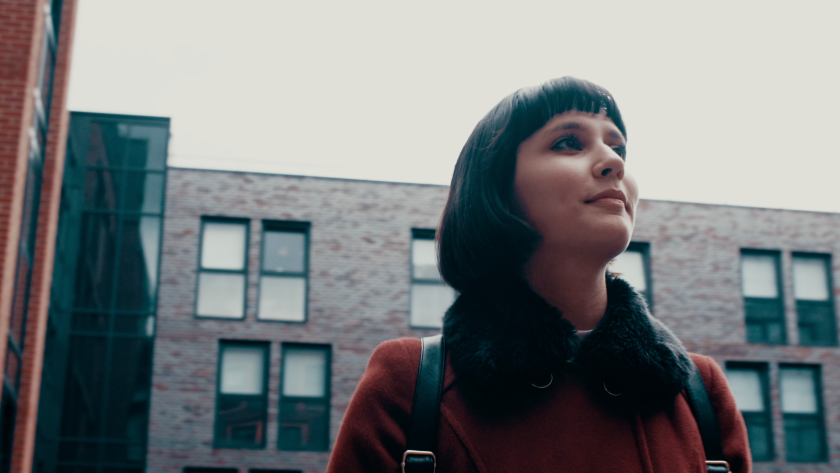 Cultural melting pot
For these French students in London, the benefits of studying in the Big Smoke far outweigh the drawbacks, due to the many opportunities that are available both in and outside their studies. Charlotte comments, "it's a dynamic city, with a huge range of things to do or events to attend on just about everything – fashion, music, art. Also, because it is such an international city, living and studying here allows you to discover new cultures and make new friends from all over the world – something I didn't experience in France."
Even if French students do need some extra cash to survive London housing and transport prices, London is the one place where you're almost guaranteed to find work. For Lea, "everything seemed to be so easy for me when I arrived, I found a job almost immediately and met loads of new people. But I would advise other French students to be pro-active here – you do only get what you fight for in London."
Le pain, le vin et le fromage
Famous for its culinary delights, flavoursome cheeses and known for being the world's number one biggest wine producer, it comes as no surprise that when these French students in London were asked what they missed most about their home country, the answer was always cuisine. Julien concludes, "I really liked the international atmosphere – studying in London gave me the opportunity to meet people from all over the world. But as cliché as it may sound, I deeply missed the food, wine and cheese. Then again, France is just next door, so if I was really craving something all I had to do was jump on a Eurostar or bus (depending on my finances) and I'd be back home."
Have you booked your student accommodation in the UK? Student.com has fantastic student accommodation available in London, Manchester, Liverpool and many more cities.