Study in the US, and you'll find so much more than bustling New York boulevards and white sand beaches. You'll discover a wealth of secret gems if you step off the beaten track. Here are some of the best to get you started…
1. Explore the ancient Meteor Crater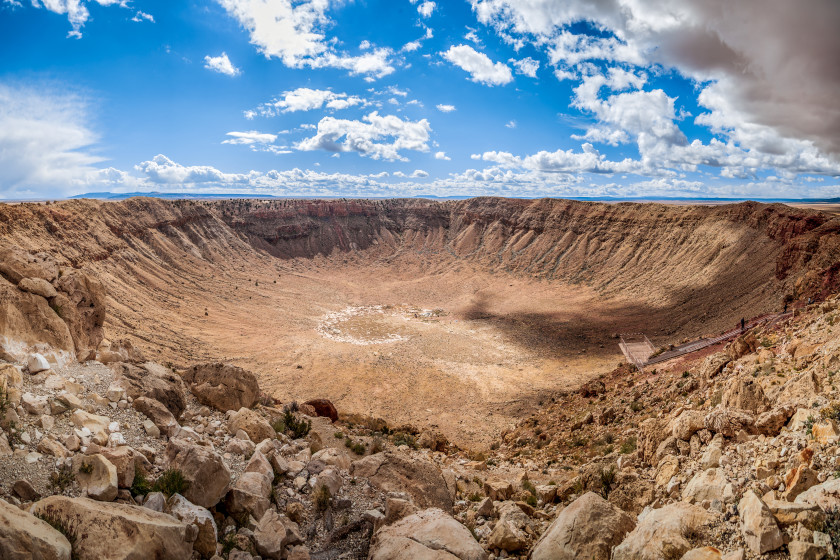 Just off Interstate 40 in Northern Arizona lies a breathtaking sight – Meteor Crater, which is the world's best-preserved meteorite impact site. Formed approximately 50,000 years ago, this crater is a mile wide, 2.4 miles in circumference and more than 550 feet deep.
The sheer scale of the place is an awe-inspiring sight, and is the result of a collision with the force of more than 20 million tonnes of dynamite. Check out the Interactive Discovery Center and the Astronaut Memorial Park, or head out on the outdoor observation trails – the intrepid at heart can navigate the rim and really get to grips with this incredible natural phenomenon.
Find out more
2. Visit an underwater nature preserve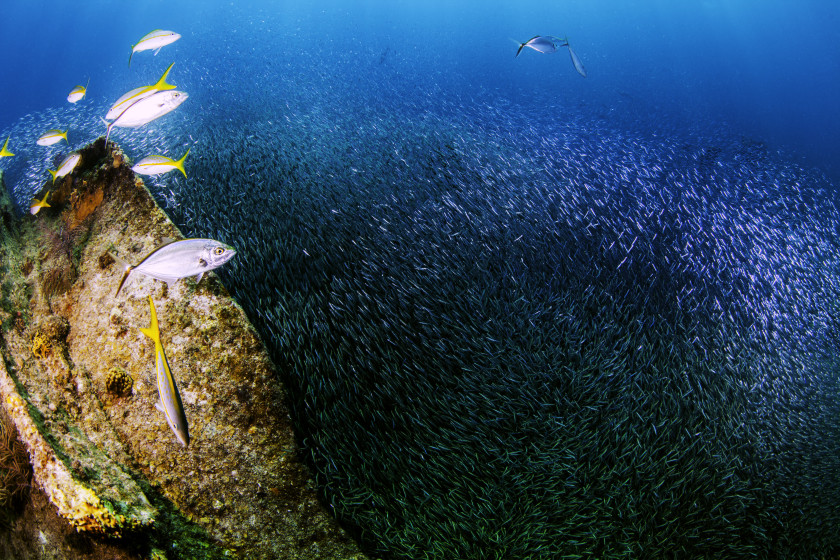 The first underwater park in the US, the John Pennekamp Coral Reef State Park in Key Largo, Florida, is a beautiful marine life preserve, full of mangroves, swamps, coral reefs and exotic fish. Established to protect the only living coral reef in the continental United States, the park's crystal-clear waters are a haven for scuba divers and snorkellers.
Regular glass-bottom boat tours also run throughout the 25-mile long reef, and you can rent canoes and kayaks for a little more freedom in the park. After seeing this, you'll never want to visit another city aquarium again.
Find out more
3. Discover a working biosphere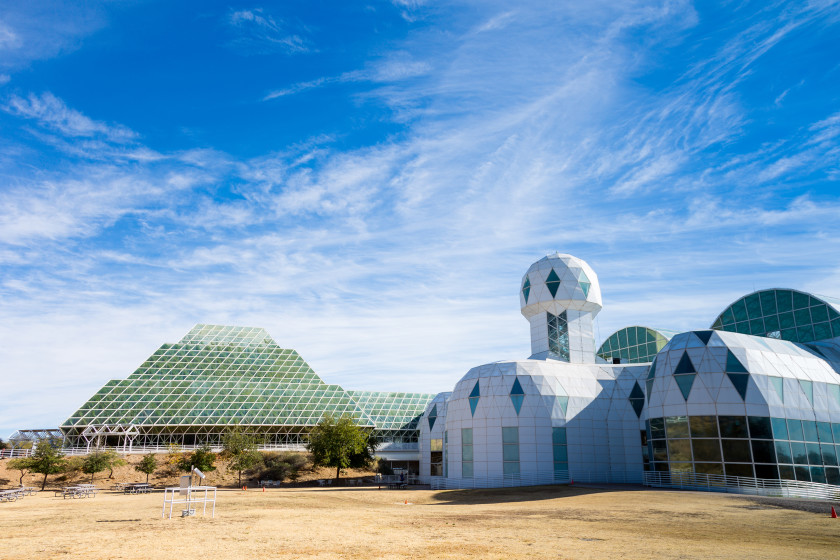 Check out the space-age Biosphere 2, sitting at the base of the Santa Catalina Mountains. A picturesque drive north of Tucson takes you to this glass facility owned by the University of Arizona, which is the largest closed ecological system in the world.
You'll be able to learn all about the living systems of Earth, as the site is a working laboratory and offers daily tours where you can visit complete ecosystems like a tropical rainforest, a savannah and an ocean. Time-Life Books named the site one of the 50 wonders of the world, and with so many natural spectacles on offer, it really is no wonder.
Find out more
4. Find aliens in Roswell, New Mexico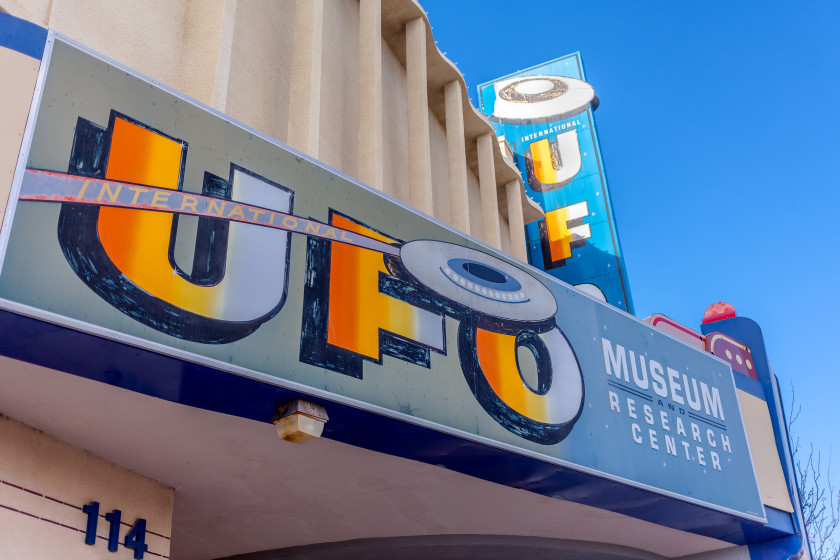 In 1947, the crash of a mysterious object at a small sheep ranch in Roswell, New Mexico firmly etched the town on maps worldwide. Was it an alien spaceship, or simply a weather balloon?
These days the town is a thriving hub of extra-terrestrial entertainment, adorned with playful slogans and artwork and full of weird and wonderful attractions. The International UFO Museum and Research Center is a must-visit, but the real fun takes place at the annual UFO Festival on the 4th of July weekend, where you can experience the alien costume parade alongside some out of this world music concerts.
Find out more
5. Visit an immense underground lake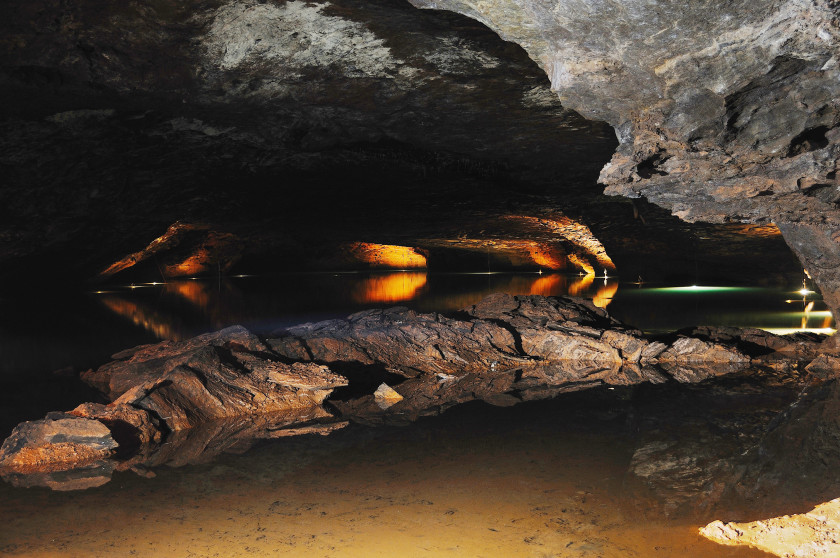 The largest underground lake in the US sits quietly and unassuming under Sweetwater in Tennessee, and even now its full size isn't known. Discovered by an adventurous 13-year-old boy in the early 1900s, The Lost Sea, as it's affectionately called, is an incredible sub-terrarium lake that is accessible only through a series of caves and caverns.
Join a guided tour, and you'll get an incredible insight into its cave formations and rich history, from the ancient Pleistocene Jaguar that came to an untimely end in the cave 20,000 years ago, to its use by the Cherokee Indians. Hop aboard the glass-bottom boat and you'll instantly be transported through time in this magical landscape.
Find out more
6. Spend a night on the floor of the Grand Canyon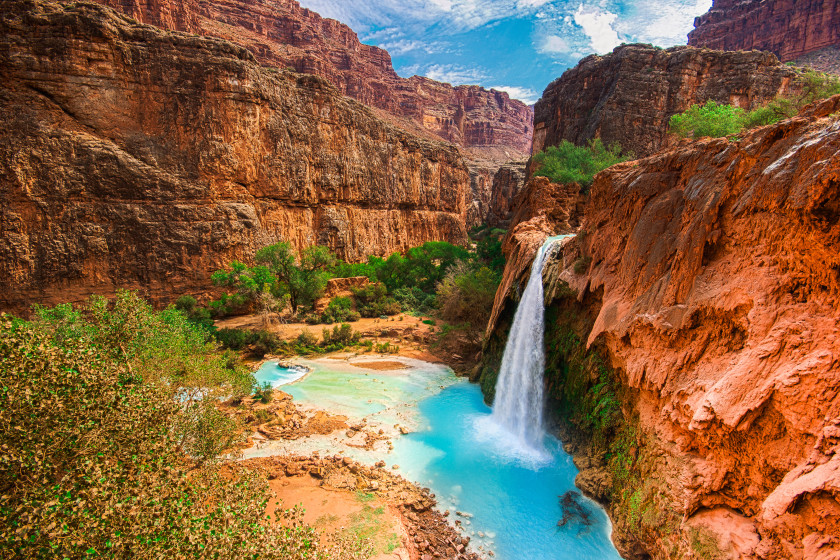 We'll admit it: there's no claiming the Grand Canyon is a well-kept secret, as it's famous all around the world. That said, most people only take a bus ride to the rim. Real adventurers head all the way to Havasu Falls at the bottom, and spend a night on the canyon's immense floor while doing so. The falls adorn postcards everywhere, yet only a handful of visitors ever see its blue-green waters in person.
Budget-conscious travellers can hike 10 miles and camp in Supai, then trek a short way to soak up the beauty of the falls. With the water plunging over 100 feet from the red rock of the cavern wall, you're guaranteed to get an envy-inducing holiday snap.
Find out more
7. Enjoy happy hour drinks and retro arcade games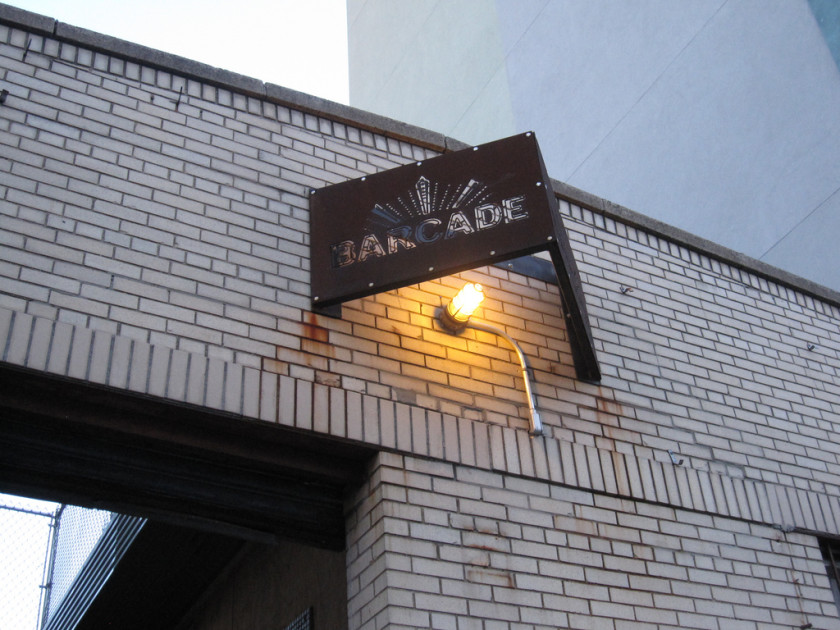 Prohibition and hidden speakeasies were all the rage in 2000s New York, and these bars are still popular today. One themed joint, the original Barcade near Brooklyn Heights, has built a robust local following and draws in gaming fanatics from all over the world. It opened in a former Williamsburg warehouse in 2004 – and with its industrial decor, you'd be forgiven for walking past and thinking it still is one!
Today, the bar focuses on classic video games like Pac Man and American craft beer, and has expanded into locations in Midtown, East Village, Philadelphia and Jersey City. With a fun weekly happy hour, it's a great place to while away a few hours – just don't forget your bag of quarters.
Find out more
8. Go sandboarding on some awesome dunes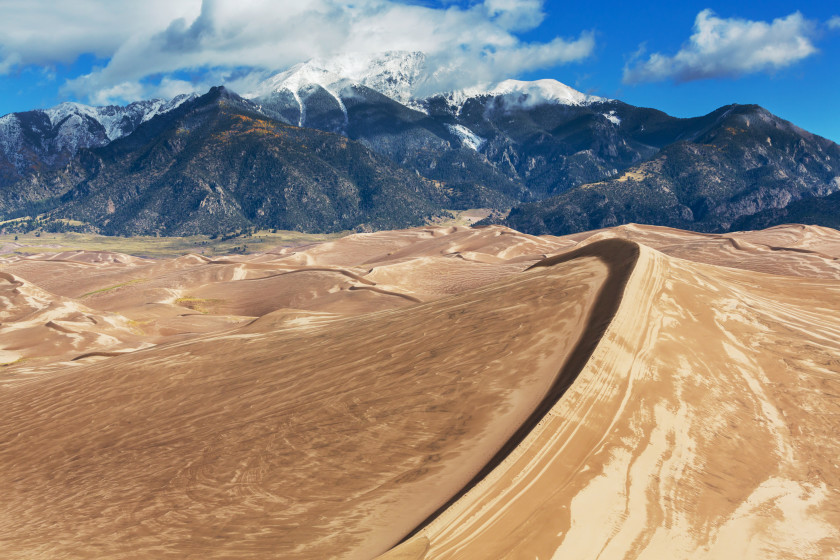 Love the thrill of extreme sports? Then a trip to the Great Sand Dunes National Park may be the answer to your prayers. This unexpected desert plays host to the tallest dunes in North America, and has peaks that are up to 750 feet tall.
All year round you can board, sled or ski down these dunes, in an incredible, atypical setting. With snow-capped peaks peppering the surrounding landscape, you'll find sandboarding these slopes is a once-in-a-lifetime experience, so grab your goggles and get going!
Find out more
9. Take a cable car to a little-known New York island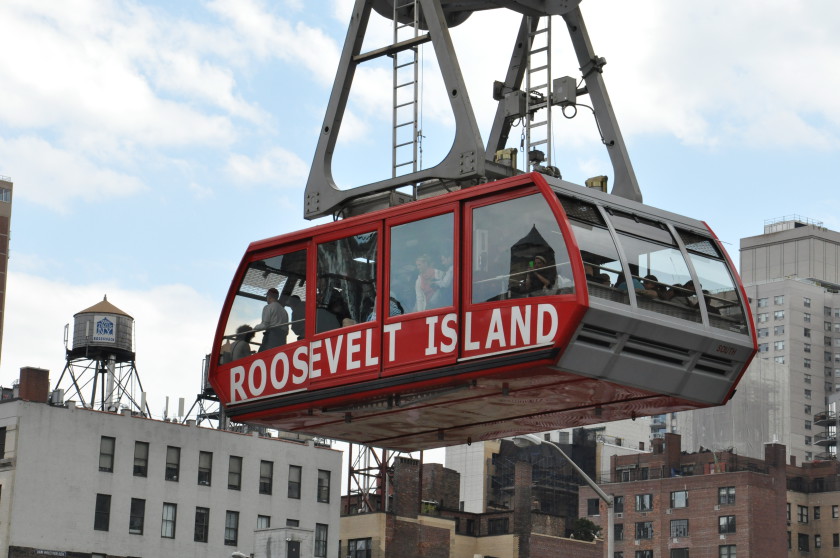 Hidden in the shadow of the Queensboro Bridge, Roosevelt Island is a little-known feature of bustling Manhattan. The island is accessible by cable car at 60th and 2nd (you can use your MTA subway card at no extra cost), and the journey across will give you breathtaking views over the East River.
Once you've arrived, you can learn all about the island's interesting history, as the two-mile strip of land has housed asylums, prisons and multiple hospitals in its time. Discover the memorials, artworks and retro architecture. You'll also see some of the best views of the Manhattan skyline, though it'll feel a million miles away without the usual crowds and traffic.
Find out more
10. Have a whale of a time whale watching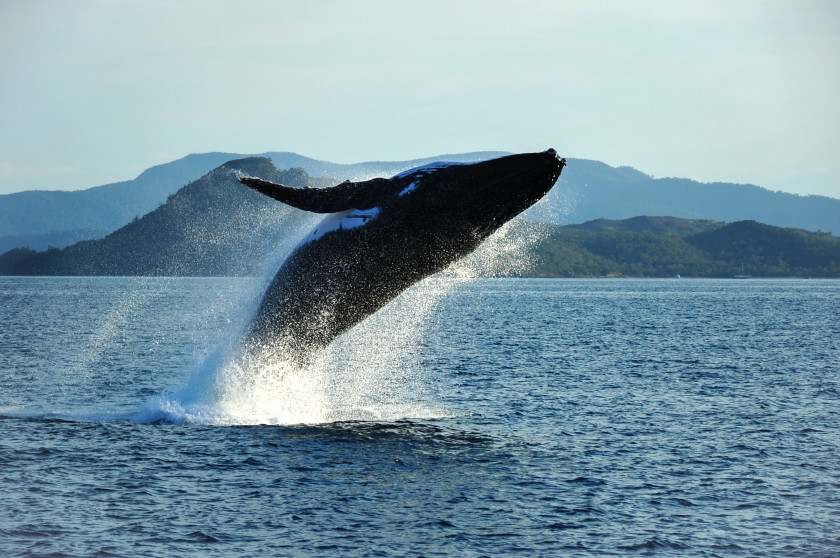 Monterey Bay on California's coast is renowned for its laid-back vibe and ample whale-watching opportunities. While you can hop on board a chartered tour to see these aquatic giants for yourself, an easier and inexpensive way is simply to grab a spot on the shore and wait for their famous white sprays of water – you can often see the whales from land.
Lighthouse Point is a well-known hotspot for whale sightings, and everything from killer whales right up to blue whales, the largest animals ever known, can be seen here. Grab a picnic and relax while you enjoy a spectacular show in Monterey Bay's sparkling waters.
Find out more.