From finding the best dumplings and the coolest art installations to buying second-hand books and figuring out the fastest routes to class, these are the Sydney life hacks you need to navigate your new city…
Have you booked your accommodation in Australia yet? Student.com has fantastic student accommodation still available in Sydney, Melbourne and many more cities.
Food
1. Food trucks are taking over Sydney right now. Vans filled with delicious goodies move around the city to various locations and sell everything from Mexican fare to Malaysian street eats – and they're cheap too. Best of all, you can keep track of which one is in your neighbourhood with this handy app.
2. Groceries can be pretty pricey in Sydney so avoid the major supermarket chains. Head to Paddy's Markets for your fresh fruit and veg instead. Located in Haymarket, these produce markets are open daily from 10am – 6pm. If you go 30 minutes before closing, you can load up on bargains from vendors offloading the remainder of their stock. There's also a free shuttle bus that runs from a number of city locations directly to the markets.
3. If you can't make it to Paddy's, try hitting up your local neighbourhood farmers' markets instead. Most markets also include food stalls with free tastings. The popular ones include Bondi Beach, Marrickville, the Carriageworks (Redfern/Eveleigh) and Orange Grove (Rozelle/Balmain). Use this website to find local markets, wherever you're studying in Australia.
4. University of Technology Sydney and University of Sydney students after a quick and cheap Thai meal should try Do Dee Paidang. It's a favourite with Thai international students and a tasty bowl of Tom Yum noodles will only set you back $4.90.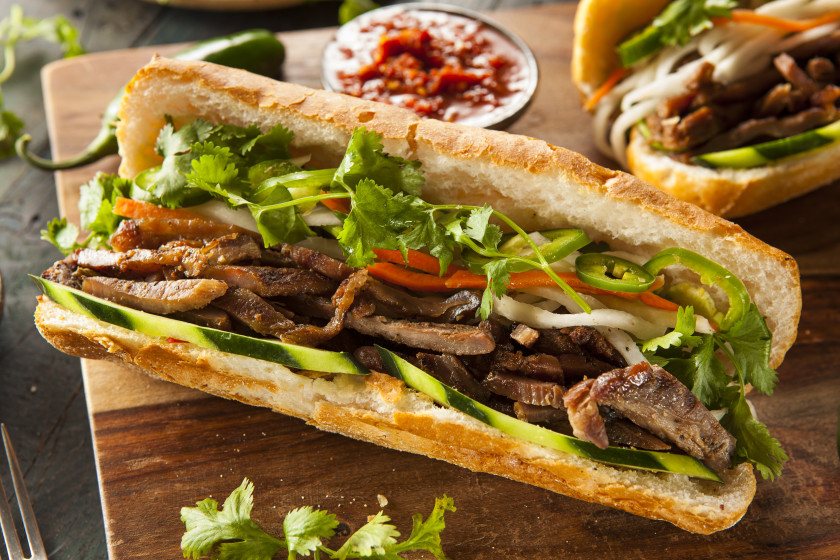 5. Vietnamese pork rolls are super cheap and delicious. You can find hole-in-the-wall vendors around every corner selling Banh Mi Thit (pork rolls) for under $5. You'll find some of the best pork rolls on George St for $4.50, or you can grab an amazing crispy roll from Haymarket for $3.50.
6. If you've got time between lessons at the University of New South Wales, head down to Anzac Parade and eat at one of the Asian restaurants and noodle houses. You'll get much more for your money! Faves are Chinese Noodle and Dumpling House and Ayam Goreng 99.
7. Every Sydney student needs to taste Emperor's Puffs, which are small, hot custard-filled pastries sold on the main street of Chinatown. For a few cents, you'll enjoy a mouthful of heavenly, custard-filled pastries. Thank us later.
8. Spend $20 at Mizuya Japanese Restaurant on George Street and get two hours of free karaoke.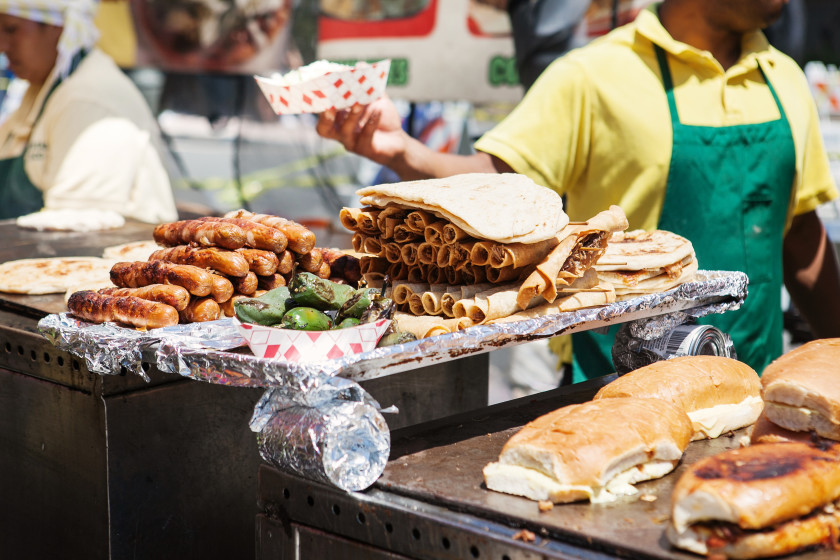 Coffee
9. Keep an eye out for deals on cheap eats, like banana bread and a coffee for $5, at cafés around Macquarie University.
10. UTS students looking for a caffeine hit can't look past Mecca Espresso in Ultimo. Just moments from the UTS Broadway campus, its shiny store houses a selection of single origin roasts as well as a standard house blend available each day. They even offer weekly coffee tastings for free!
11. And for those time-poor coffee addicts, download the Hey You app and you can order and pay for your coffee ahead of time so you won't waste any valuable study time stuck in a queue.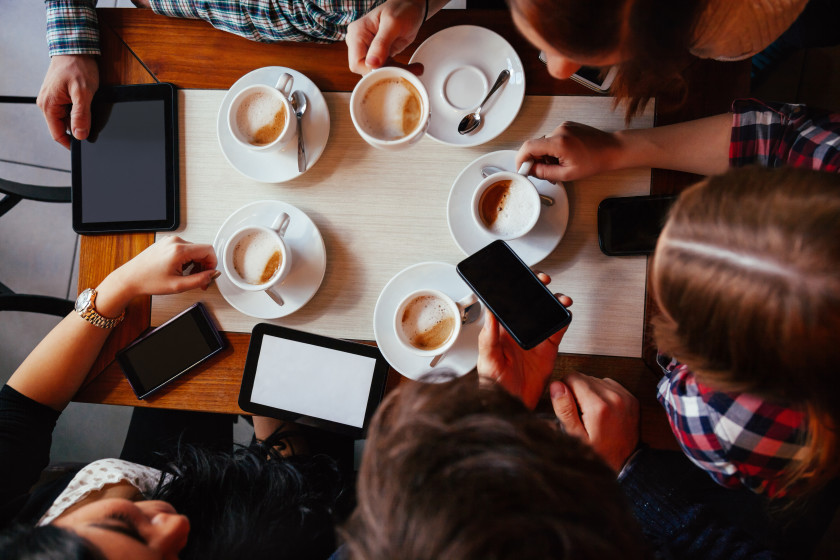 Study
12. Subscribe to the digital version of The Sydney Morning Herald newspaper by entering your student email address. You'll get unlimited digital access for $1 a week.
13. All major Sydney universities offer free wireless internet access for students while on campus. If you're out and about, try cafés (like Starbucks and McDonalds), public libraries and museums, city shopping centres (including the MLC centre, QVB, Galleries Victoria and Macquarie Centre) and Circular Quay and Central train stations.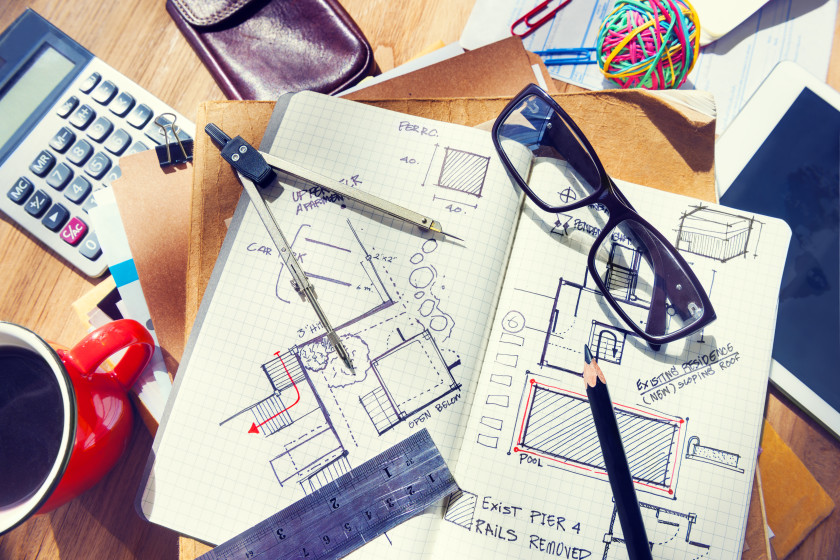 Arts, Culture & Things To Do
14. Listen to great thinkers debating some interesting and controversial ideas at the University of Sydney Ideas lectures. Talks are free, but the dates and locations vary so check out the timetable.
15. The Art Gallery of NSW opens its doors for free talks, music and film screenings every Wednesday night at Art After Hours from 5 – 10pm. They even offer a free shuttle service to Martin Place station.
16. Hit the beanbags for a film and fill up on the all-you-can-eat vegetarian buffet at Govinda's in Darlinghurst. Dinner and a movie will set you back $35.
17. Enjoy some of the best views overlooking the famous sights of the Sydney Harbour at CBD from the rooftop bar at The Glenmore Hotel.
18. Lap up breathtaking harbour views at the Andrew Boy Charlton pool while you take a dip. Entry is only $4.70 for students and there's a café serving snacks and coffee.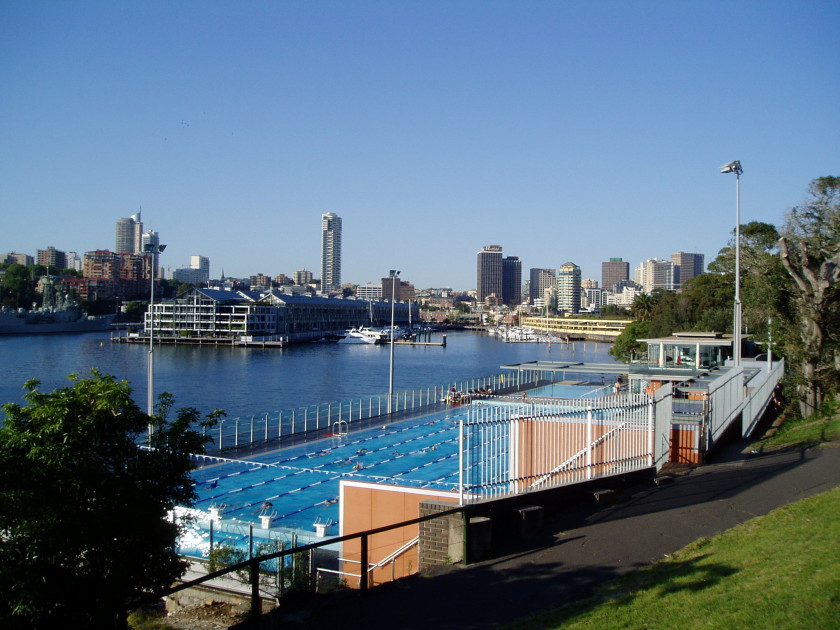 19. Most of the city's theatres offer student discounts. The Sydney Opera House, Sydney Theatre, Griffin Theatre, and lots of indie theatres have cheaper or even half price tickets if you are under 30.
20. The Dumaresq Street Cinema in Campbelltown is only $6.50 per ticket, every day! Finally, you'll be able to afford popcorn and a drink too…!
21. Attend a Sydney Kings home game. Soak up the atmosphere of one of the most popular basketball teams in the city, with tickets starting from $10-$20 on some nights.
22. Sydney University students can put all of their knowledge to good use at The Little Guy's trivia night, held every Monday from 7pm in Glebe. Not only will you be lavished with free popcorn, but you can also win free drinks, free food and some serious bragging rights.
23. Keep up-to-date with Sydney's incredible City Art programs, which result in unique installations and artworks showing up all over the city. Visit Angel Place to see 120 birdcages suspended above your head.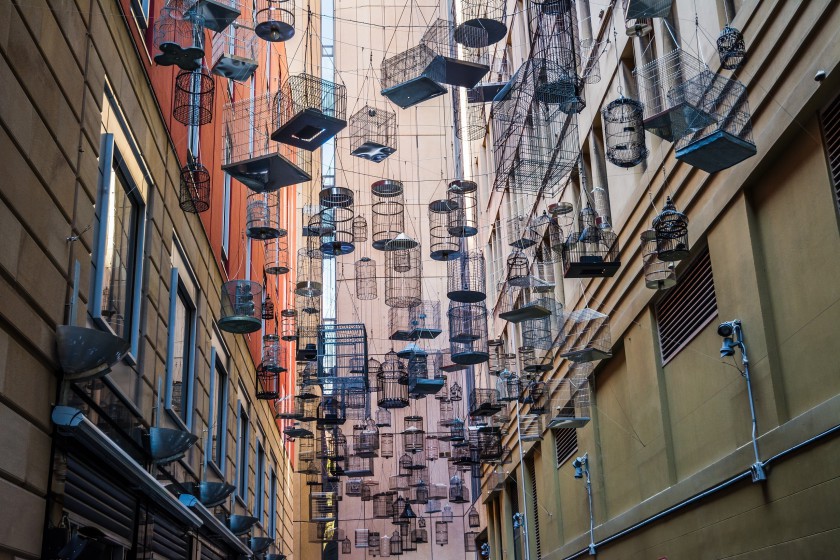 Transport
24. Take a trip on the Manly Ferry. The 30-minute trip is filled with stunning cityscapes and harbour views, and is by far the cheapest cruise you'll find.
25. Sydney's public transport system is the easiest and cheapest way to move around the city, but you'll need an Opal smartcard to travel. These cards operate across the rail, lightrail and bus networks and you can purchase them from train stations and convenience stores.
26. Sydney's public transport system can be unpredictable at times. Download the 131500 app and you'll know exactly when your next bus or train is arriving, so you'll never be late for class again.
27. Familiarise yourself with the sites of Sydney's CBD on the 555 shuttle bus. This free hop-on, hop-off bus service operates seven days a week, and takes in all the major CBD sites including Chinatown, Town Hall, the Australian Museum, Hyde Park and Circular Quay, the Opera House and The Rocks (Update 19/07/2016: Due to construction of a new Tram line, the 555 is currently out of service, unfortunately).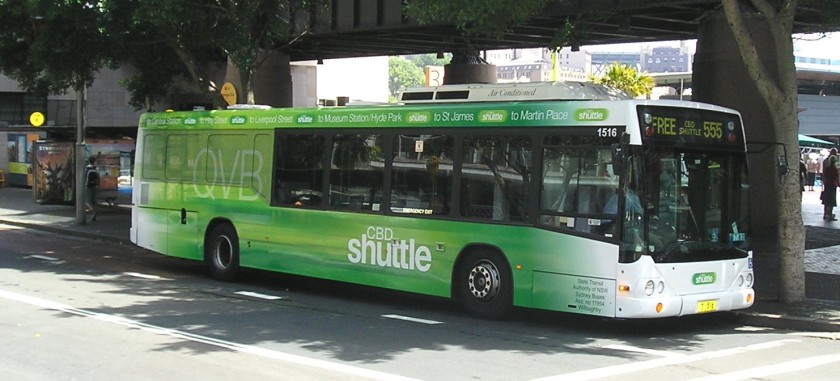 28. Before booking flights or trips online, it's worth going into travel agents on campus to see what special deals are up for grabs. They often offer extra discounts on packages, or more flexible booking terms and payment plans. For example, STA Travel on the Sydney University campus run promotions when you 'Check in' on Facebook when you visit them. They also do a Lay-By book now and pay later deal, locking in exclusive prices for you when you put down a low deposit.
29. UTS Broadway Campus students who live outside of the Inner Sydney or Inner West areas will probably find it quicker to travel by train to Central and walk, rather than by bus.
30. If you're travelling to the University of Sydney, consider getting the train, hopping off at Redfern Station and walking a few minutes to campus, rather than getting the bus along Parramatta Road. Buses at peak hours can be crowded, and stop at every bus stop along the way.
31. An express bus ticket from Sydney to Canberra with Murray's can be as low as $15 each way when booked online. It runs every hour of every day, and takes about 3.5 hours, but it's a very scenic route.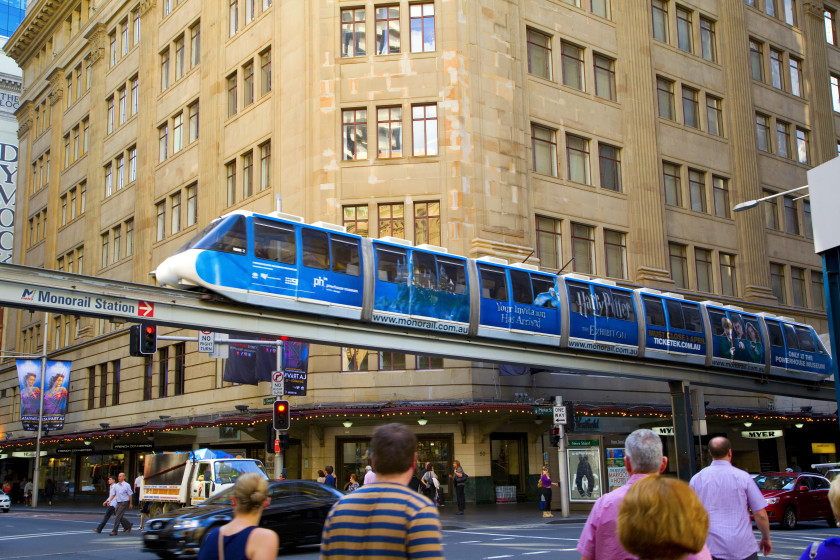 Sport
32. Yoga is fast becoming a favourite pastime for Sydneysiders, but you don't have to bend yourself into a pretzel to pay for it. Active-wear chain Lululemon Athletica hold free weekly yoga classes at their City, Balmain and Bondi Junction stores.
33. If you're at UNSW and new to cycling and owning a bike, then check out one of the free workshops run by the uni's sports and leisure team, Arc. They'll teach you how to keep your bike in order and give you tips on the best cycle routes in the area.
34. If you want to cycle around the city or to and from university, you can attend free cycling and bike maintenance courses.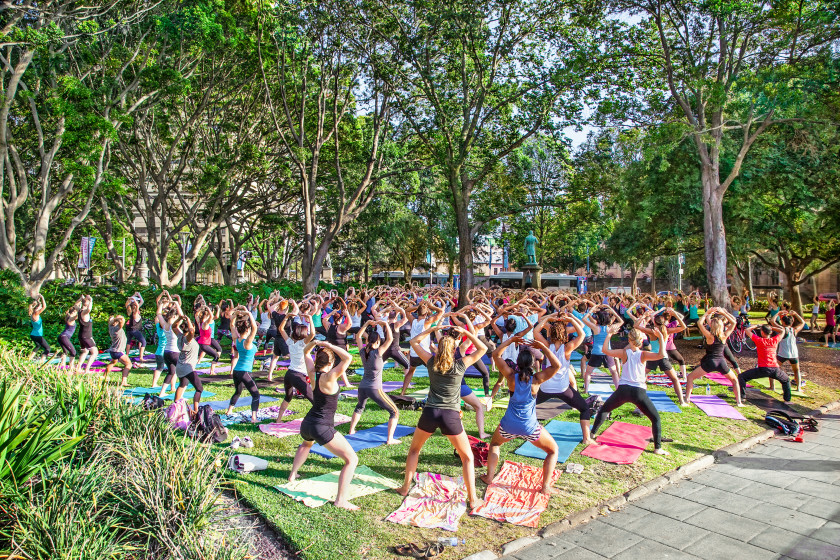 Shopping
35. For the best second-hand bookshops, head to Gould's Book Arcade on King Street in Inner West Sydney or Parklea Books, close to Western Sydney.
36. Create your own Sales List at Missy Confidential to keep in the loop about upcoming warehouse and sample sales on top designer fashion. You'll hear about all the sales listed for Sydney, and it's the best way to get hold of top brands at low prices.
Have you booked your accommodation in Australia yet? Student.com has fantastic student accommodation still available in Sydney, Melbourne and many more cities.