It's probably going to rain. A lot. But it's OK! We're about to give you the ultimate list of life hacks for your time in Melbourne.
Have you booked your accommodation in Australia yet? Student.com has fantastic student accommodation still available in Melbourne, Sydney and many more cities.
Food
1. Footscray Market is a huge indoor arcade in the west of the city, where you can pick up fresh, good quality fruit, veg, seafood and meat at seriously low prices.
2. Minh Phat Asian Supermarket, between the CBD and East Melbourne, is the best place to pick up Asian food and ingredients in the whole city.
3. Go shopping 20 minutes before the market closes, when vendors will be offloading everything for rock-bottom prices. $1 fruit bowl anyone?
4. Head to Elizabeth Street in the CBD to find a flurry of fantastic restaurants, selling everything from Thai food to Bubble Tea.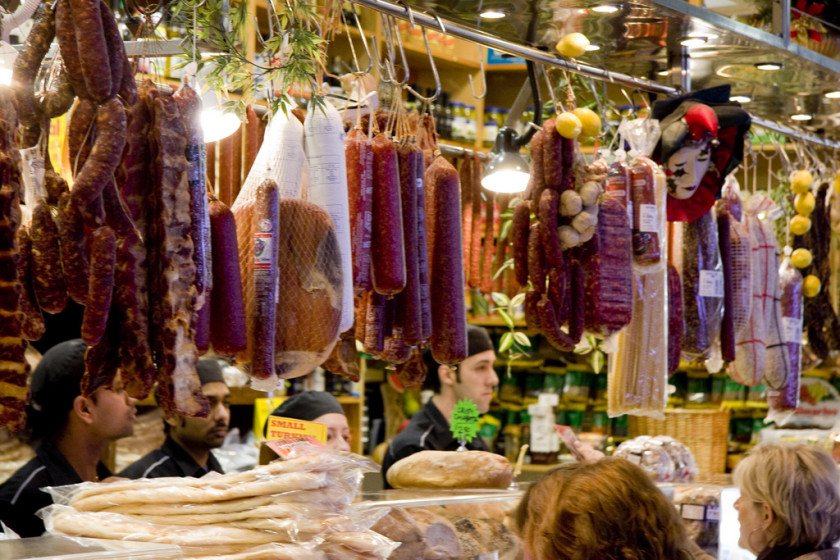 5. South Melbourne Market Dim Sims. Enough said.
6. Enjoy a pizza for $10 while listening to live music in the Little Creatures Melbourne Dining Hall. Plus, they have Wi-Fi so you can even get some work done while you're there.
7. Students at the University of Melbourne or Royal Melbourne Institute of Technology can snack on mouth-wateringly good souvlaki at Lambs on Lygon Street – a favourite for late-night bites!
8. Melburnians in the Kensington area should head to La Tortilleria to feast on quesadillas from just $3.50 and tacos from only $4.70 – that's dinner sorted!
Coffee
9. University of Melbourne students go for coffee at the Manchester Press, a rustic café set in a former warehouse. They specialise in latte art, so your drink will look as cool as the setting.
10. Grab a Gobble Gobble Jaffle (yes that's a real thing) and a flat white from Naked Espresso Bar on your lunch break. Your wallet will barely feel a thing and you'll be satisfied for life.
11. If you're living in Prahan & East Melbourne, drop by Market Lane on a Saturday for free coffee tasting!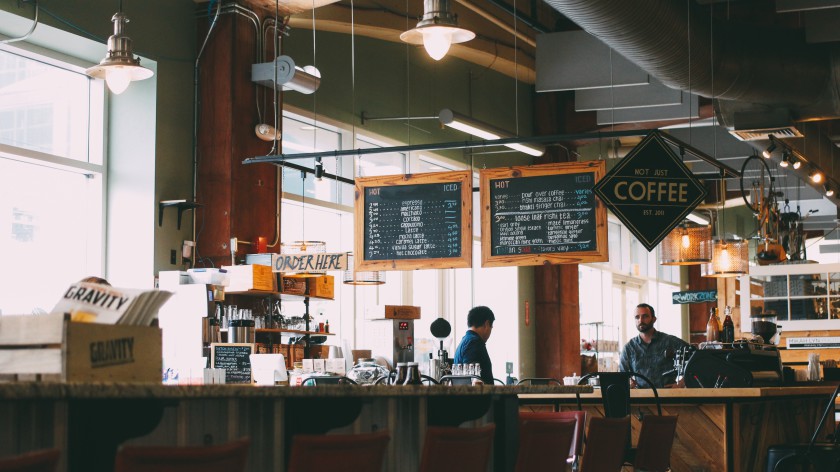 Weather
12. Melbourne's weather is completely unpredictable. In fact, this southern city is famous for experiencing four seasons in one day. So buy a lightweight raincoat that you can take everywhere with you and never leave the house without an umbrella.
Shopping
13. If you don't own water-resistant boots, you're going to need a pair for the winter months, so don't wait 'til you're ankle deep in a puddle before making a purchase! (See Weather, above!)
14. Use Ozbargain to find outrageously good deals on absolutely everything!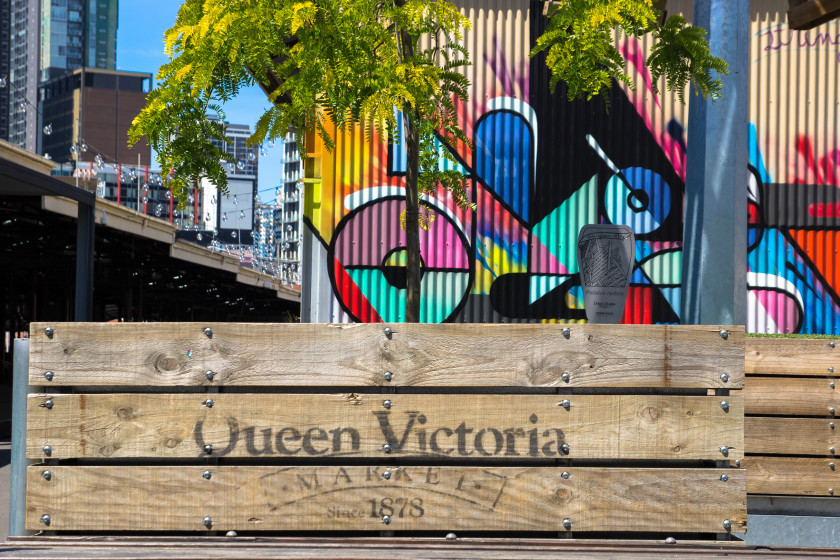 Sport
15. Melbournites are passionate about their sport, particularly AFL (otherwise known as Australian Rules Football or Aussie Rules). If you want to fit in quickly, pick a team to support and pick it fast! Most conversations in this city begin and end with discussions on Aussie Rules.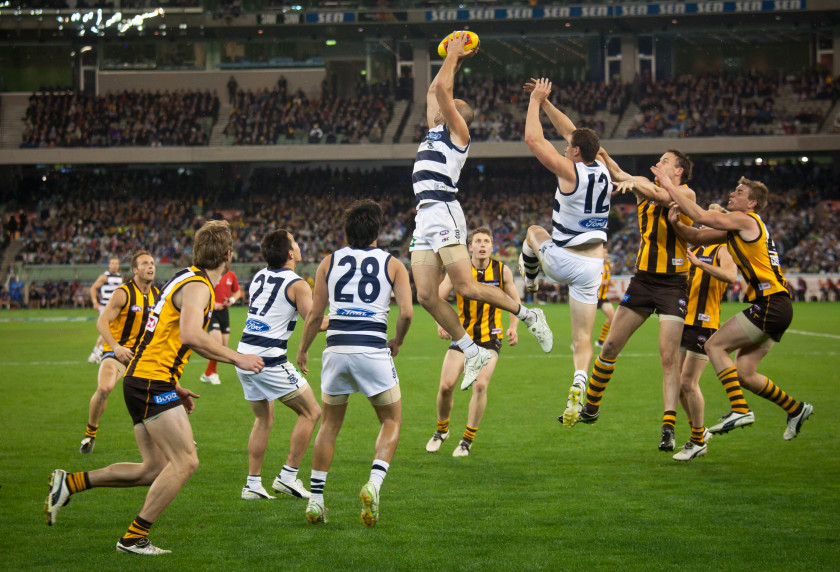 Transport
16. Familiarise yourself with the sites of Melbourne's CBD on the City Circle Tram. This free hop-on, hop-off tram service operates seven days a week and takes in all the major CBD sites, including Federation Square, the Old Treasury Building, Parliament House and the Princess Theatre. It also includes a running commentary as you pass or stop at a place of historical or cultural significance.
17. Melbourne's public transport is the easiest and cheapest way to move around the city, but you'll need a Myki card to travel. Topping up your Myki with the monthly Myki pass is usually cheaper if you're using it to get to and from university every day. It costs around $65.
18. Ticket inspectors are ruthless in the city areas and you can face a hefty fine if you forget to tap on, regardless of how legitimate your excuse is.
19. Escalator etiquette dictates you HAVE to stand on the left and walk on the right, or risk being confronted by an angry local.
20. For University of Melbourne students taking either the Sunbury, Williamstown, Upfield, Craigieburn or Werribee train lines to uni, take the 401 bus to uni from North Melbourne Station and it will cut your travel time by 15 minutes in peak hour.
21. Cycling is another cheap and easy way to get around the city. But be warned, some intersections in the city rely on 'hook turns', a rather confusing but legal requirement to move into the far left lane if you are intending to turn right. Cyclist should also obey these road rules unless otherwise indicated.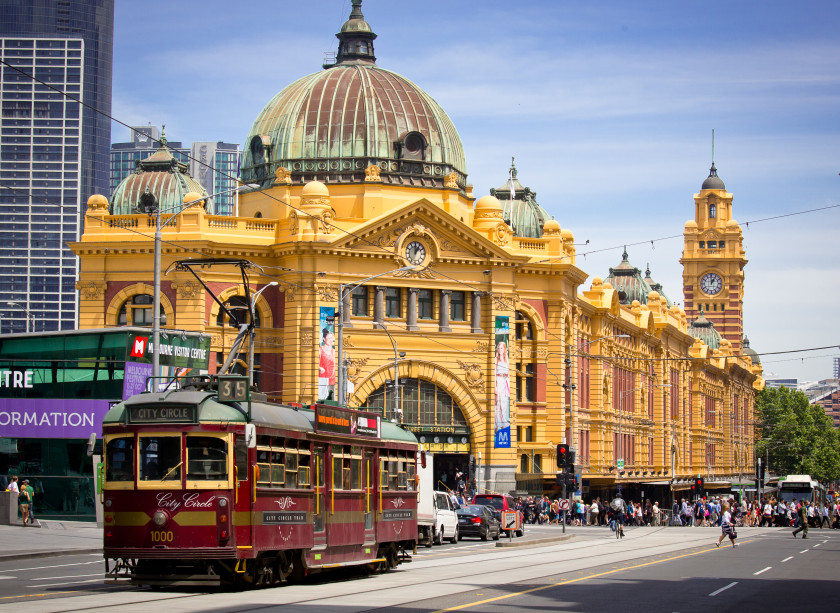 Study
22. You can access past exam papers for most subjects at the University of Melbourne.
23. Subscribe to the digital version of The Age newspaper by entering your student email address. You get the first month for just $1 and 40% off every month after that.
24. All major Melbourne universities offer free Wi-Fi for students while on campus. If you're out and about, try cafés like Starbucks or McDonalds, public libraries and museums, Federation Square, Flinders St train station and the Queen Victoria Markets.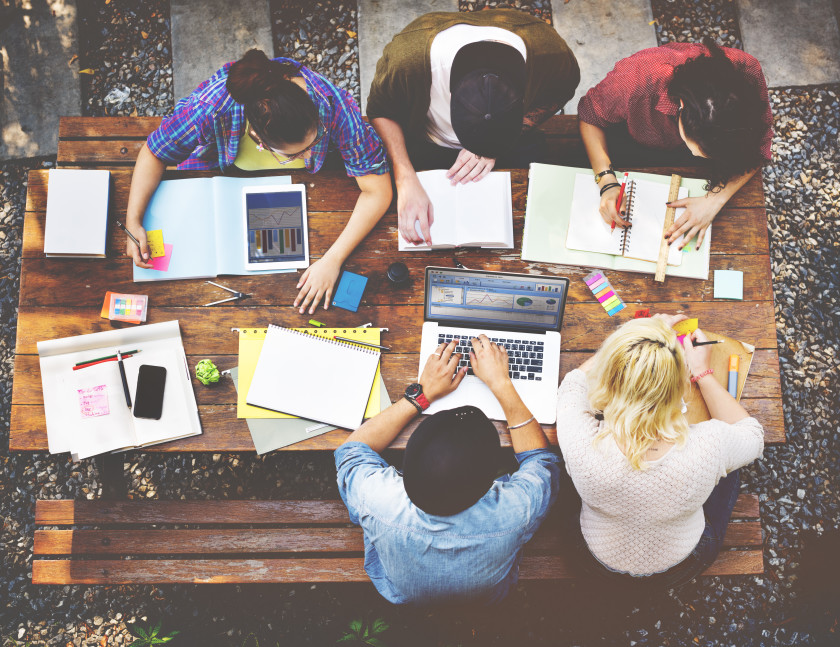 Arts, Culture & Things To Do
25. With your student card, you can get into the Melbourne Museum and all its sister museums, like the super-interesting Immigration Museum, for absolutely free!.
26. National Gallery of Victoria offers free entry, and has free Wi-Fi with lots of benches and chairs tucked away in quiet corners. If you want a drink or muffin while you're there, the Crossbar Café on Level 3 is the best spot to relax for a couple of hours.
27. Go to the beach! From Port Melbourne and Elwood beaches to St Kilda, Chelsea, Brighton and Blackrock, your choices are endless!
28. Attend White Night, the city's famous dusk-to-dawn festival, and keep your eye out for special international student events.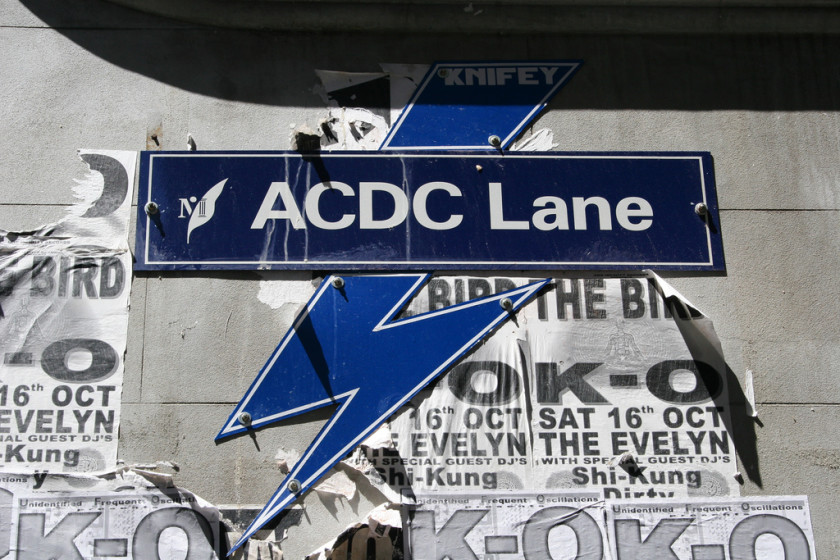 29. Spend a night (or several) at Cherry Bar on AC/DC Lane, where you might be lucky enough to stumble upon a free gig (or several) at this infamous rock music venue.
30. If you go to Victoria University, you can get great discounts at the Malthouse Theatre, so keep your eyes peeled for upcoming shows and productions!
31. International students can sign up for a Culture Card Victoria, which means you get discounts on a whole variety of cultural attractions, exhibitions and events. What more could you ask for?
32. Wander through Melbourne's arty lanes and graffitied alleyways. As one of the street capitals of the world, you'll be happy to get lost in this city. Start at Hosier and Rutledge Lane, opposite Federation Square – you won't be disappointed.