Boston is one of the most student-friendly cities in the US. To make sure you make the most of the amazing food on offer without stretching your student budget, check out this handy guide…
Whether you're after top-notch seafood, classic American comfort fare or something to satisfy your sweet tooth, Boston's eclectic food scene will provide. In a city famous for dishes like lobster rolls and oysters, there are plenty of student-friendly eateries that won't leave their mark on your bank account.
What to eat in Boston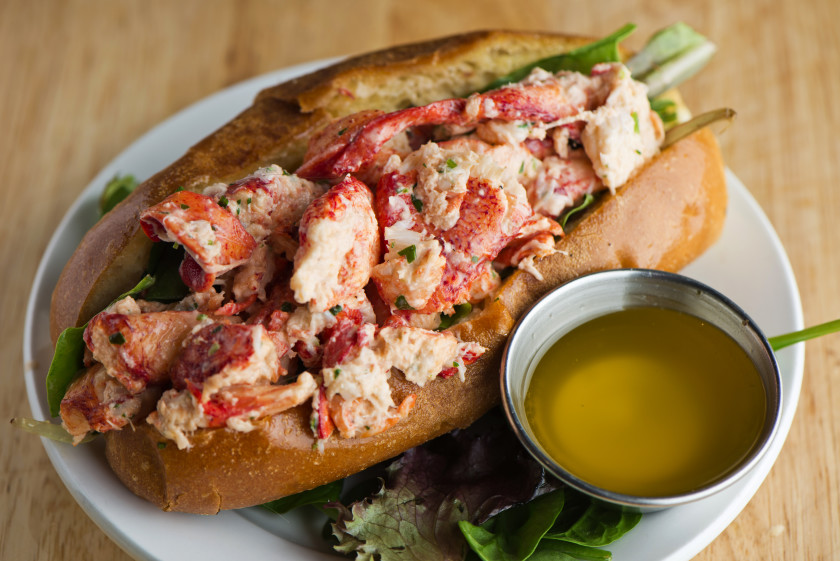 Oysters
There are lots of places selling $1 oysters in Boston, so you'll find it easy to get a cheap taste of the sea on your student budget. The Island Creek Oyster Bar is reputedly one of the best places in town to sample these local delicacies.
Lobster rolls
Served warm or cold, lobster rolls are a Boston staple. Neptune Oyster serves a simple but effective version drizzled with drawn butter and accompanied by hot, crispy fries.
Clam chowder
The perfect antidote to a cold Boston day is a bowl of warm and hearty chowder, with a chunk of fresh bread on the side.
Craft beer
Boston has had a flourishing craft beer scene ever since the Samuel Adams brewery opened in 1985. The Cambridge Brewing Company and John Harvard's Brewery and Ale House in the township of Cambridge are just a couple of the local breweries causing a stir.
Baked beans
Boston is also known as Beantown, and for good reason! The city is famous for producing a special variety of baked beans, typically cooked overnight with molasses and pork.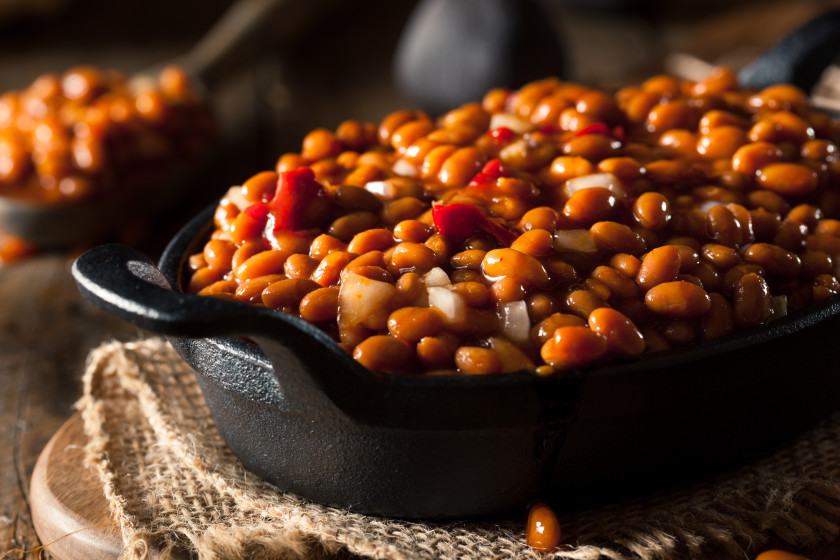 Boston cream pie
Invented at the Financial District's Parker House in 1856, the Boston cream pie is now the official state dessert.
Cheeseburger
This classic American favourite is probably one of the easiest to find in the restaurants of Boston.
Roast beef sandwich
Boston's North Shore is the place to eat a roast beef sandwich, as the snack is popular in the area.
Donuts
Try the classically American peanut butter and jelly or maple bacon flavours from Union Square Donuts.
Ice cream
There are plenty of amazing ice cream joints in Boston – so many you'll be spoilt for choice – but Toscanini's is regularly voted the best of the bunch. In fact, the New York Times dubbed their offerings the 'world's best ice cream'.
Guide to Boston's food scene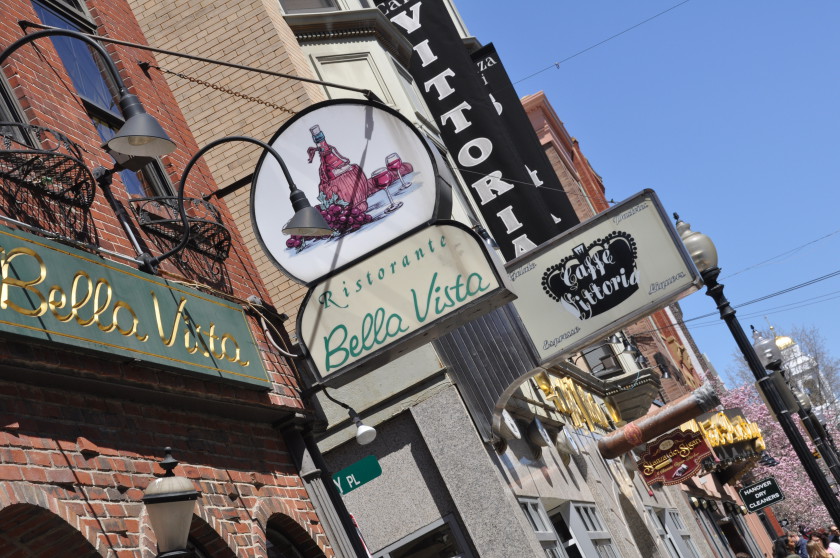 Aside from great restaurants, locally brewed beer and weekend markets, Boston has a decent number of mobile food trucks that service the city with affordable and high-quality meals. The Rose Kennedy Greenway in downtown Boston is a good place to start exploring the food truck scene.
The Fenway/Kenmore area of Boston is more than just a home for the famous Red Sox baseball team. It's also where you'll find the well-established Restaurant Row, between Kilmarnock and Jersey Streets, which was rebuilt after a fire a few years ago. Fenway encompasses the whole range of Boston cuisine from the decadent indulgence of the Island Creek Oyster Bar to the Fenway Franks (hot dogs) of Bleacher Bar.
Somerville has restyled itself in recent years as a hipster destination, and some incredible restaurants have popped up. Multi-sensory dining venue the Tasting Counter was named 2015's restaurant of the year by the Boston Globe. With a menu consisting of only local food, this tiny eatery offers an open-kitchen, interactive experience where patrons can chat to the chef while they prepare their meal. You have to buy a ticket to dine before arrival, so you can leave your wallet at home and get fully engrossed in the culinary experience. Later on, swing by Aeronaut Brewing Company's science and food hub, which is as hipster as it comes in Somerville.
Seaport is known as the Innovation District and is a new hotspot for dining and drinking. Celebrity chef Barbara Lynch was involved from the get-go in the revitalisation of the Seaport District. She's been behind the opening of three new restaurants, including award-winning fine dining establishment Menton and the more casual Italian eatery Sportello. Louis DiBiccari's Tavern Road is a contemporary urban café with a cool, relaxed vibe and amazing cocktail menu.
Heading towards the North End, you'll notice the food scene takes on a distinctly Mediterranean feel as you wander closer to Little Italy; this vibrant district is famous for producing excellent Italian fare. Don't miss the thin-crust pizzas sprinkled with crushed garlic at Regina Pizzeria or the romantic setting of Mamma Maria. If you head south from here, you'll stumble across another foodie neighbourhood: Chinatown, one of the largest Asian districts in the country.
Boston is also home to several multi-venue food businesses that have grown from the support of local patrons. The Tatte Bakery and Café has five outlets across Boston and produces pastries and confectionery that are both beautiful and delicious. Local entrepreneur Tzurit Or has made a name in Boston for her unique craft baking and amazing attention to detail. JP Licks has 13 stores across the city and neighbouring towns. Their organic and locally produced ice cream has made them something of a Boston icon. Recently they have started to small-batch roast their own coffee, too.
Boston Food Festivals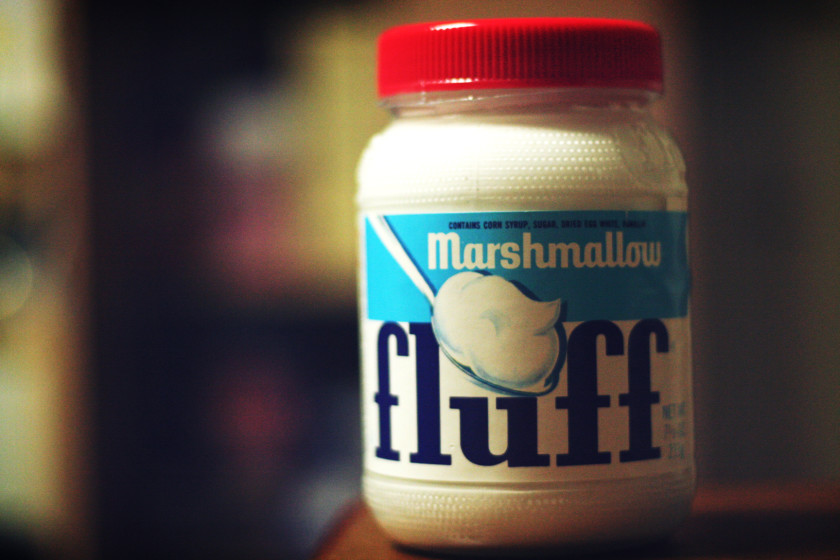 Fluff Festival, September – Boston holds claim to being the birthplace of American staple Marshmallow Fluff, invented in 1917. The event involves a Marshmallow Fluff cookery competition, a range of confectionery stalls selling sugary treats and quirky events such as a marshmallow toss and fluff jousting.
Boston Local Food Festival, September – This free festival, held once a year, is a celebration of local and sustainable eating. It's essentially one huge farmers' market that'll give you the chance to try healthy, local produce.
Boston Vegetarian Food Fest, October – A celebration of vegetarian and vegan food, this festival offers free admission and free food samples, plus discounted food stalls.
Quincy Food Truck & Craft Beer Festival, September – Make the most of Boston's amazing food truck scene with food available from 25 trucks, which is paired with 25 locally crafted beers.
Boston's best student eats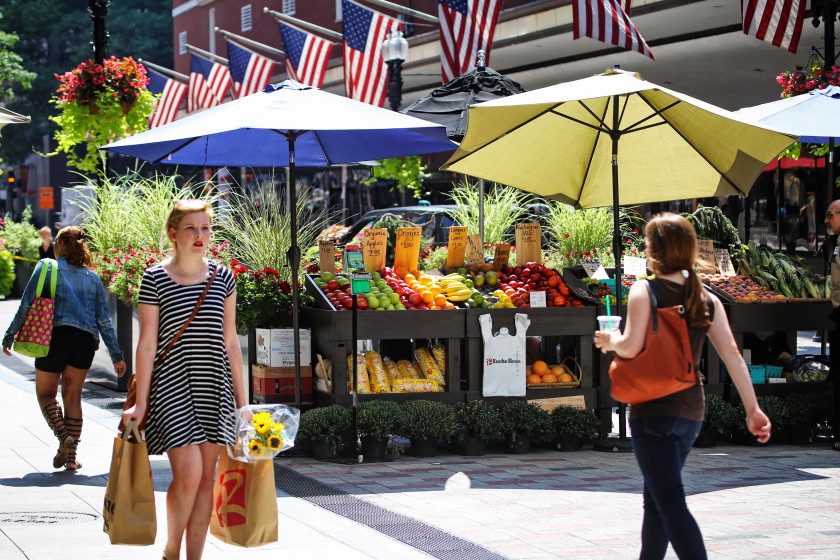 Every student is on a budget and luckily there are plenty of delicious things to eat in Boston that are wallet-friendly. In particular, Boston has a great selection of food trucks that roam the city selling delicious things. Here's a selection of the best cheap eats in town:
Markets
Quincy Market in Boston's historic Faneuil Hall marketplace is packed with affordable food stalls. Try award-winning clam chowder from Boston Chowda or Wicked Good Cupcakes for a quirky cupcake baked in a jam jar. You can even try certain foods for free if you follow our life hacks for students in Boston.
Hong Kong Supermarket in Allston has a food court serving up an affordable array of Chinese, Japanese, Thai, Vietnamese, Indian and Korean meals.
Restaurants & fast food
Cambridge Common boasts some of the best pub food in Boston, as well as 30 beers on tap.
Falafel King is a Middle Eastern fast food joint which gives customers a free sample while they wait for their order to be filled.
Grab a slice of $2 Sicilian pizza at Galleria Umberto. It's as authentic as it is cheap!
Located in East Boston, Rino's Place is one of the most popular Italian restaurants in town. Their mains are priced from $9 to $18, meaning you can even enjoy the lobster ravioli for less than $20.
Tasty Burger's outlets are open until late most nights of the week, and are perfect for students burning the midnight oil. They sell the official burger of the Boston Red Sox, and also do delivery.
Located in the student-friendly neighbourhood of Cambridge, Bagelsaurus is a fun and affordable place to start your day with that famous New York city breakfast: the bagel.
With locations in Boston city centre and Cambridge, Al's Cafes serve up huge sub sandwiches for less than $10.
Anna's Taqueria has seven locations across Boston serving some of the best Mexican food in the city. Their burritos are under $10 and packed with any filling you choose.
Hand-pulled noodles from Gene's Flatbread Café are made fresh every day and will set you back a mere $6.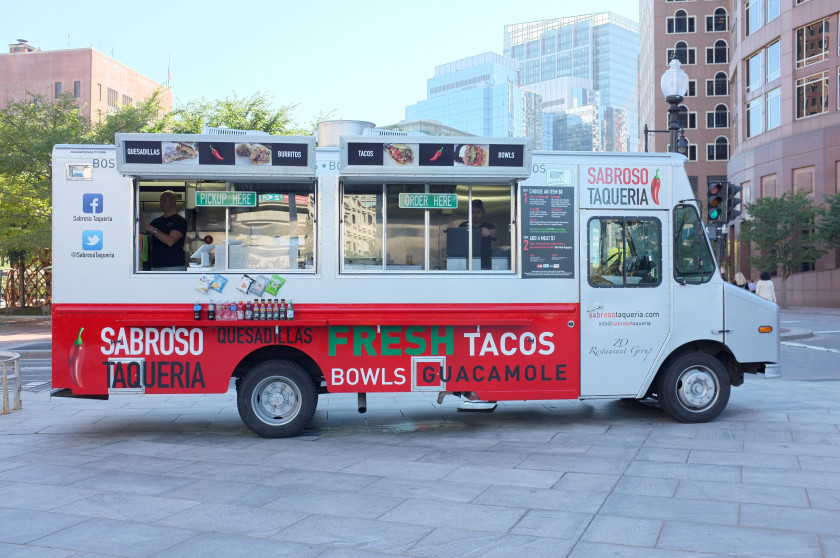 Food trucks
Frozen Hoagies ice cream sandwiches are served from their famous food truck and are perfect for a cheap indulgence.
Mei Mei's Chinese-American food truck serves up some amazing combinations, including a fried scallion pancake spread with pesto, melted cheddar cheese and a soft poached egg.
Roxy's Grilled Cheese serves up $5 grilled cheese sandwiches (an American classic) from their food truck which roams around the city daily.
The Clover food trucks are based in various locations across Boston and specialise in fresh, simple fast food.