Say 'Ni Hao' to 'Xue Lü Jia'
On 10 April, we officially changed our brand name in China to 学旅家 ('Xue Lü Jia'), which translates as 'home for a student's journey'.
Our previous name in China (留学生公寓网) literally translates as 'overseas student apartments', which was simply a description of the service we provide.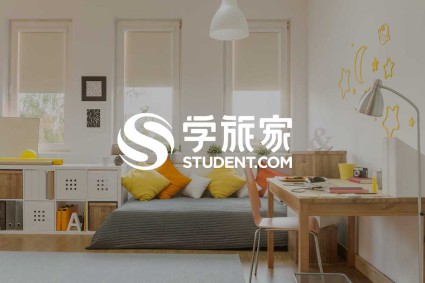 When it comes to Chinese brand names, a straightforward description is sufficient when you're new to the market and want to be clear about your offering. But since our inception in 2011, a lot has changed – both in terms of the market and Student.com.
Building our Chinese brand
Up until the point we decided to change our Chinese name, most of our focus was on improving the service we provided to students – branding in China wasn't the top priority. On a global level, we underwent a significant rebrand and became Student.com in 2014 – but this did not affect the name we operated under in China.
Moving forward, we are investing in building up our brand in China and strengthening our community of Chinese students.
With our rapid growth in China, it was a natural decision for us to create a more powerful identity for our company. Our new brand name is catchy, unique and is a true reflection of our mission – to help students find their perfect home overseas.
2017 Youth Project
To coincide with our Chinese name change, we've also joined forces with Qyer – one of China's largest outbound travel platforms – to launch an exciting new student initiative.
The initiative – the 2017 Youth Project – will see us engage with and inspire students across China with the help of two student influencers. There are also fantastic prizes up for grabs for participating students, including study abroad funds of up to 20,000 RMB.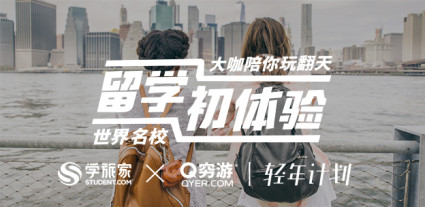 In addition to Qyer and Student.com, the 2017 Youth Project also involves other innovative Chinese brands, Zhihu, ofo and RiShiJi, which are providing top-notch rewards for student participants.
Enhancing student experiences worldwide
From China to Canada, we're committed to enhancing the Student.com experience in every part of the world. Starting with a student's first interaction with our brand, right up until the day they leave the home they booked through us. Last year, we helped students from more than 120 countries find their perfect home abroad and we're proud to be such an important part of their journeys.