Looking for student accommodation can be exciting as well as stressful. Here are our top tips to make it easier to find your perfect home away from home.
Whether it's your first, second or third year and you are looking for student accommodation, our advice is to book your room as soon as you can. The main reasons for booking your student accommodation early are:
Grabbing the best deal (prices tend to go up the closer you get to the start of the academic year)

Selection of types of rooms (whether you're looking for a self-contained studio, a twin room for you and a friend, or a friendship flat share, there are more options when you book early)

Having a choice of room location (such as floor, the view, which direction it faces)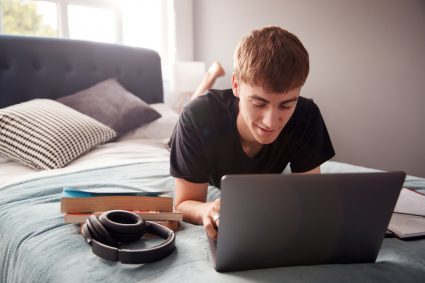 What if I don't have a confirmed place at university yet? 
It's a tricky time when you are expected to start this new chapter of your life and there's an element of uncertainty as you wait to find out if you successfully got into the university of your choice. The short answer is to still look for student accommodation sooner rather than later, especially as some university cities are more popular than others, so availability can decrease or even sell out before A-level results day.
This can of course pose a problem for first-year students: what if you don't get the place you expected? With Student.com you don't need to worry though: we have a 'No Place, No Pay' policy with certain properties which means if you don't get the grades to get into the university, we will refund you your deposit, so you don't lose out. If you are heading to university for the next academic year, get in touch with Student.com's bookings consultants via our website, 24/7 chat or telephone and ask them for more details on the policy.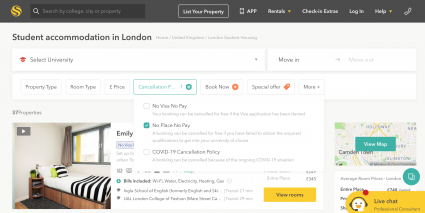 What if I don't get my visa? 
Don't worry! Student.com has a 'No Visa, No Pay' policy on certain properties, which means if your visa application is unsuccessful, we will give you back your deposit. For details speak to a member of our bookings team. If you are travelling to a new country, it can be difficult to figure out the best places to live in a city and what you should expect from student accommodation. Our bookings consultants have the local knowledge of the cities we list properties in. Our aim is to help you find somewhere you feel comfortable and safe. As properties sell out throughout the year, if you are looking for student accommodation abroad we recommend starting earlier rather than later.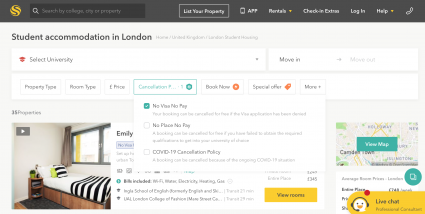 What if I am still deciding if I want to flat share with friends? 
As mentioned, it's better to book sooner rather than later, especially if you are looking for student accommodation to share with friends. At Student.com we are able to make group bookings. All you and your friends need to do is sign-up on our website and when you speak to the booking consultant mention the names of your friends – and leave the rest to us! The majority of properties have a range of living arrangements from twin rooms, to small flats of four to larger flats of six or more, so there's something for everyone.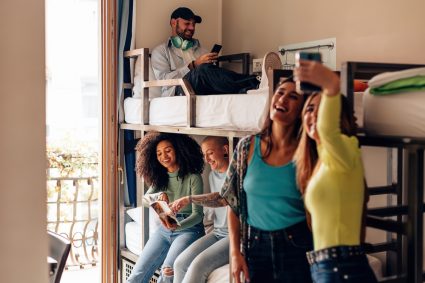 Don't forget to schedule a viewing, even if it's a remote viewing via video call or Virtual Reality (VR), as it's important to see your new living environment before you book your room. VR tours are available for some properties on Student.com, so you can take a viewing whenever works best for you. Plus, make a list of any questions you or your family might have about the student accommodation. It's important you feel confident in your choice, and the bookings consultants are here to help guide you through the process by answering any questions you have.
To get started in finding your student accommodation, head to our homepage and type in the city you want to live in, or the university near which you want to find accommodation. Take a look at the options and register your interest by signing up for an account to get free support from our bookings consultants. They have all the latest knowledge about the different cities where we offer accommodation, so they can give you a lot of insights about what to look for when booking your accommodation.