As one of the UK's most famous and exciting cities, Manchester has a lot to offer for students.
If you're new to the city, our Manchester Student Guide will help you with everything you need to know. How to get around the city, what to see and do, where to study and where to live. Read on to find out everything you need to know about Manchester!
Getting around
Getting around Manchester and its surrounding areas is easy. Transport for Greater Manchester provides information and journey planning tools on their website. It's worth checking out as you familiarise yourself with the city.
Depending on your route, you may have a whole host of bus, tram and train options to choose from. In the city centre, there's also a free 'hop on, hop off' Metroshuttle bus service. The service links the city's main railway stations, shopping areas and more.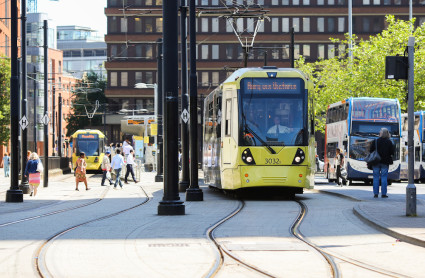 For a unique travel experience, try the Manchester water taxi service. You can take a water taxi along Manchester's Bridgewater Canal to popular locations like the Trafford Centre and Castlefield. They run seven days a week and can be booked online via the service's website or a handy mobile app.  
Things to do
As one of the biggest cities in the United Kingdom, you'll never run out of things to do in Manchester. Known especially for its music and sports scenes, Manchester also has great things to offer in areas such as museums and culture.
Manchester will not let you down when it comes to music. The Smiths, Oasis, The Stone Roses and The Bee Gees are just a few of the legendary music groups that have come from Manchester since the 1960s. Manchester boasts a vibrant music scene also today. Some of the most popular music venues in the north of England can be found here.
For sports fans, Manchester's football clubs, Manchester United and Manchester City, are a major attraction for many in the city. Even if you're not a football fan, catching a game at Old Trafford or Etihad Stadium is a great experience.
Beyond the world of football, the city also has a great reputation for its many other sporting venues. These include the Manchester Velodrome, the Aquatics Centre and the Emirates Old Trafford cricket ground.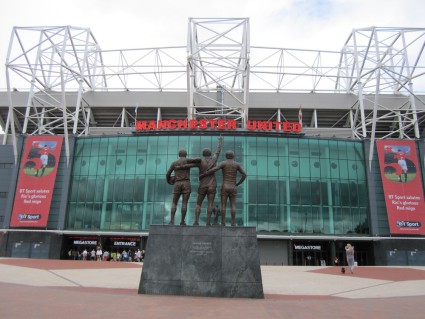 Saving money? As a student, you might be on the lookout for things to do on a budget. You're in luck, because there's plenty to do in Manchester without spending a penny or at least not breaking the bank. Here are our top picks for cheaper activities:
Manchester Museum – Home to the famous 'Stan the T-Rex', the museum offers an array of great exhibitions to explore.
Whitworth Art Gallery – Check out the great collection of modern and traditional art here. The gallery also has beautiful spaces that fully integrate it into the park it's located in.
Central Library – Not just for booklovers, here you can also watch more than 2,000 British films and television programmes from the British Film Institute's Mediatheque.
For a complete change of scenery, the Peak District and Lake District are both within easy reach of Manchester. Both areas offer stunning natural views and great escapes from city life. If you love hiking and being in nature, these locations are not to be missed!
Eating out
Manchester's food scene caters to all tastes and budgets. If you're looking to indulge, check out these feasting hotspots: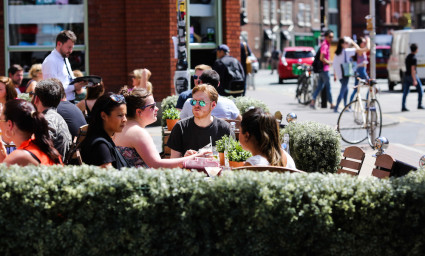 Shopping
Manchester is a shopper's paradise. Around the city you can find popular shopping havens like the Manchester Arndale, Trafford Centre, Market Street and Exchange Square.
You can also find a selection of large department stores, such as Selfridges and John Lewis, dotted around the city.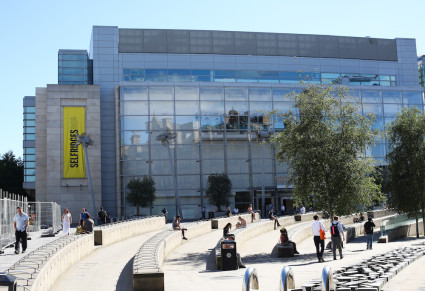 As well as the bigger brand shops, you can also find unique independent shops and boutiques around The Northern Quarter, Spinningfields, New Cathedral Street and King Street.
Studying in Manchester
If you're coming to Manchester to study, one of the most important things is of course your choice of universities. The city does not disappoint in this area either, with a few of notable universities, one of which is among the very best universities in the whole world.
The University of Manchester was ranked as the 28th best university in the world in the 2023 QS World University Rankings. One of the so-called red brick universities and part of the prestigious Russell Group, almost 50,000 students go to Manchester Uni. Most of the university building are centrally located just south of the city centre.
Manchester Metropolitan University is another notable university in Manchester. About 40,000 students go to Manchester Met, and it is among the 1,000 best universities in the world according to QS.
Another university that was ranked among the best 1,000 universities globally by QS is the nearby University of Salford. Located within the city of Salford, it's only 1 mile (1.6km) from the Manchester city centre. Over 20,000 students study at Salford Uni.
Manchester student accommodation
As a student-friendly city, there are several areas across the city that are particularly popular with students. If you plan on living near one of Manchester's universities or colleges, some of the best areas to live in are Fallowfield, Salford, Rusholme and the city centre. Below are listed just a few of the most popular student properties we list in Manchester.
HL Burlington Square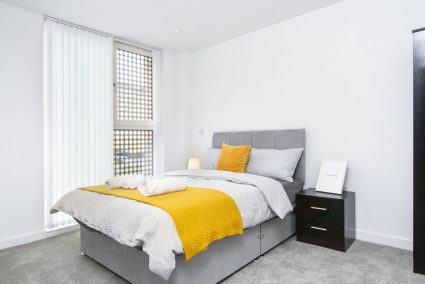 This property offers student accommodation in a location that is hard to beat. Burlington Square is located just south of Manchester city centre, meaning that you can get to the University of Manchester and Manchester Metropolitan University on foot in less than 10 minutes. The property offers fully furnished studio apartments with all bills included.
HL-Assembly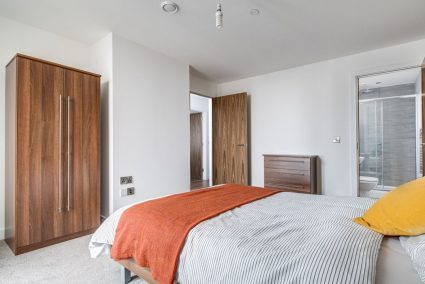 HL-Assembly is another property that offers studio apartments in a great location. Slightly further away from the universities, you'll be about a 15-minute walk away from the University of Manchester and Manchester Metropolitan University, but the flip side is, you'll be right in the middle of the city centre. Located about halfway between Manchester Piccadilly and Manchester Oxford Road train stations, it's hard to get more central than HL-Assembly.
Piccadilly Point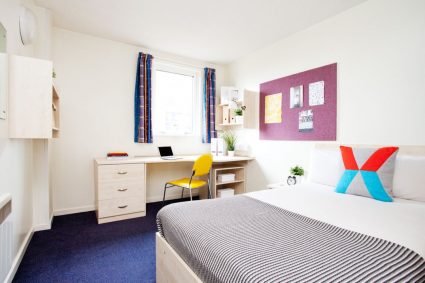 Piccadilly Point is another great options for student accommodation in Manchester. Located just south of Manchester Piccadilly, the city's main railway station, it offers private rooms and studio apartments in a great location. The building has great amenities such as an in-house gym, an entertainment area and a dedicated study area for that important coursework. The rooms are fully furnished and all bills are included in the rent.
Want to compare all your options? Check out all the student accommodation in Manchester that we offer to find the best rooms for you on Student.com.