Attending university in the UK can get quite expensive, with tuition fees and living costs adding up quickly. To help ease the financial burden, the UK government offers student loans to eligible students. These loans are designed to help cover the costs of tuition, as well as living expenses while you're in school.
Once they have processed and approved your application, the government agency will notify you of the amount of loan you are eligible to receive. The amount of loan you receive will depend on several factors, including your household income, your course of study, and whether you are a new or continuing student. In this article, we'll take a closer look at how student loans work in the UK and what you need to know to apply for one.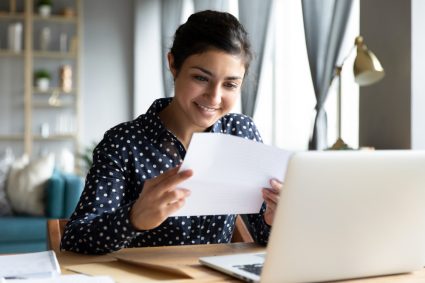 Types of student loans
There are two types of student loans available to you in the UK. These are: 
Tuition Fee Loan

Maintenance Loan
The Tuition Fee Loan, as the name suggests, is used to cover the cost of tuition. This loan is paid directly to your university or college, and the amount you can borrow depends on the cost of your course.
The Maintenance Loan, on the other hand, is intended to help with your living expenses while you're in school. This can include things like rent, food, and bills. The amount you can borrow in a maintenance loan depends on your household income and whether you're living at home or away from home. If you're living at home, you can borrow up to £8,400 for the 2023-24 academic year. If you're living away from home and studying outside of London, you can borrow up to £9,978. Finally, if you're living away from home and studying in London, you can borrow up to £13,022.
How to apply for student loans & eligibility requirements
Student Finance England (SFE) is the government body that administers student loans in England. To apply for a loan, you'll need to fill out the SFE application form and provide proof of your income and your parents' or partner's income if they are supporting you financially. The application process usually opens in late April or early May of the year before you start your course. The process is slightly different if you're from other parts of the United Kingdom, or if you're coming to study in the UK from abroad.
You'll need to meet specific requirements to qualify for a UK student loan. For starters, you must be a UK or EU national, or from Iceland, Norway, Switzerland or Liechtenstein, or have settled status in the UK. Additionally, you must be planning to attend a university or college approved for student loan funding. You'll also need to be enrolled in a course that's at least 25 hours per week and leads to a recognized qualification.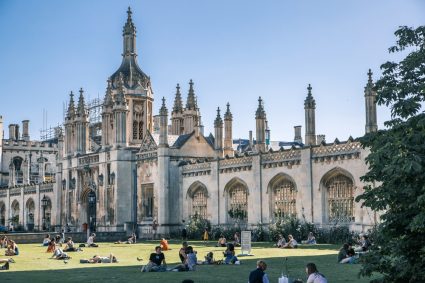 How much student loan will I get?
The amount of student loan you'll be eligible for will depend on several factors, including your household income, whether you're an independent student, and where you plan to study. For example, students studying in London will typically receive more money to cover living expenses than those studying elsewhere in the UK.
Most students will be eligible for a tuition fee loan, which is paid directly to your college or university and covers the cost of your tuition. You'll also be eligible for a maintenance loan designed to help with your living expenses. The amount you'll receive for the maintenance loan will depend on your household income and whether you're living at home or away from home.
What you should know about student loans in the UK
Ensure you keep a close eye on what you owe and know when logging into your student loan account is possible. The student loan website also has helpful tools like the student loan repayment calculator, which helps you to estimate your monthly repayments based on your income. Also, if you face difficulty repaying your loan because of your financial situation, options include "Income-Contingent Repayment." This alternative allows you to make smaller payments based on your current income and the "hardship" options, which will enable you to stop making payments temporarily.
It's important to note that while the general process of applying for and receiving student loans in the UK is similar across England, Wales, Scotland, and Northern Ireland, there are some differences between the systems.
In Scotland, the funding system is devolved to the Scottish government, which administers its own student loan system and its own tuition fee policies. In Scotland, the system is not based on loans but on bursaries, grants, and scholarships.
Similarly, the funding system in Northern Ireland is also devolved, and loans and grants are available through the Student Loans Company Northern Ireland.
Overall, while the basic concepts and processes for student loan funding are similar across the UK, the specific details, such as loan amounts and repayment plans, may vary depending on which part of the UK you are located in. It's always best to check with the relevant governing body in your area for the most accurate and up-to-date information.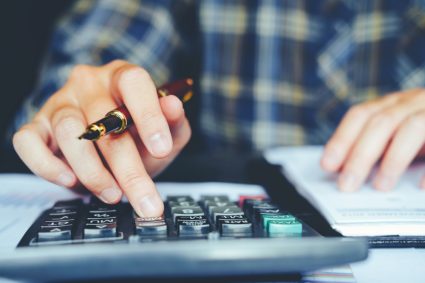 Loan repayment
Concerning student loan repayment, the process differs from most other types of loans. First, you'll only start repaying your loan once you've graduated and your income reaches a certain level. The level depends on what type of loan plan you have. Additionally, the interest rate on your student loan will also be different than it is for most other types of loans. The Retail Price Index (RPI) will determine the interest rate, which is a measure of inflation. Currently, the interest rate on student loans is 7.3%.
When you start earning above the repayment threshold, you will have to pay back 9% of what you earn above that threshold until the loans are fully repaid. The repayment will be completed via the payroll system, and your employer will deduct the repayment amount from your salary and send it to the Student Loans Company.
It's important to note that the government will write off your loan after 30 years. However, it may be written off earlier if you pass away or cannot make payments because of a permanent disability.
Final note
Student loans are an essential tool that can help you cover higher education costs in the UK. By understanding how student loans work, how to apply for one, and the repayment process, you can make an informed decision about your education and budget accordingly. Once you know these things, you can also make a more informed decision about what your budget for student accommodation will be. When looking for student accommodation, Student.com is a great place to start your search.
Note that student loans are a form of debt, but with responsible management, they can be an investment in your future that will pay off in the long run.