Thanks to government investment and global connections, Asian institutions are leaping up the world's university rankings.
The Four Asian Tigers or Dragons, a nickname often used for the burgeoning economies of Hong Kong, Singapore, South Korea and Taiwan, could equally be applied to the region's universities. In the QS World University Rankings 2015/16, Asian institutions turned in a strong performance, with the National University of Singapore (NUS) rocketing 10 places to the 12th position.
Just behind NUS was another Singaporean university, Nanyang Technological University (NTU), which scaled 26 places to 13th. Beijing's Tsinghua University also leapt up the list, rising 22 places to be ranked as the world's 25th best university.
Sixteen Asian institutions made the list of the world's top 100 academic players, including the Hong Kong University of Science and Technology (28th place), the University of Hong Kong (30th), Seoul National University (36th), Japan's Kyoto University (38th) and University of Tokyo (39th), Beijing's Peking University (41st), and Korea Advanced Institute of Science and Technology (43rd).
International Competition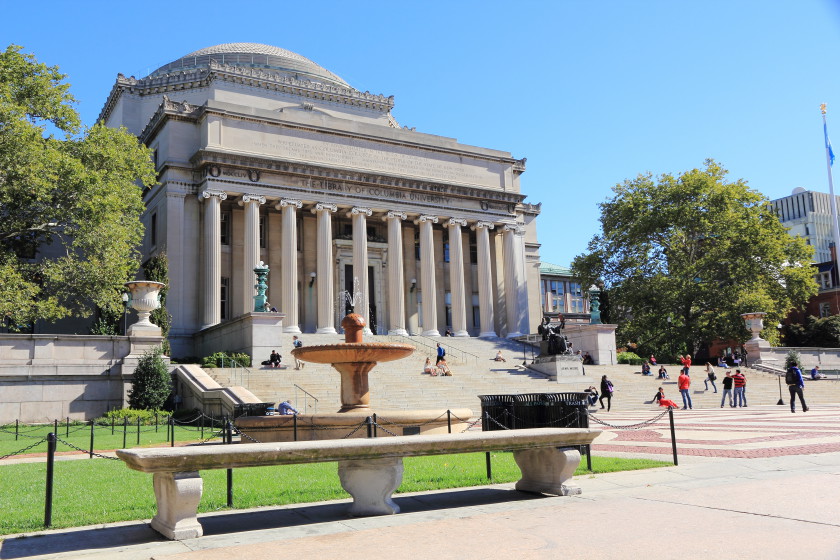 What is behind the bullish success enjoyed by the likes of NUS and NTU, and is it ruffling gowns among the traditional academic leaders in the US and the UK? Not quite. American institutions still dominate the top of the table, with Massachusetts Institute of Technology (MIT), Harvard, Stanford, California Institute of Technology (Caltech) and the University of Chicago claiming five of the top 10 places. Princeton was edged into 11th place by ETH Zurich, the Swiss Federal Institute of Technology's ascent to the top 10, which was completed by the UK's Cambridge, Oxford, University College London (UCL) and Imperial College London.
But while Asian schools cannot compete with the prestigious global reputations built over centuries by the likes of Harvard and Cambridge, they are still making noteworthy gains in technical subjects such as engineering. NUS, NTU and Tsinghua's Engineering and Technology faculties all climbed the list to rank fourth, sixth and 11th respectively.
Asian nations traditionally excel in the STEM subjects (science, technology, engineering and mathematics), but the universities have made considerable investments in staff, research and facilities to build on this strength. Serious government investment has also helped, according to Professor Er Meng Hwa, NTU's Vice President (International Affairs).
"The Singapore government has invested heavily in research, with $16.1 billion from 2011 to 2015, and this has been an important factor in attracting talented faculty to Singapore and NTU," he told Student.com. "Many Asian universities enjoy strong government support in higher education. If this trend continues, Asia could become a major global driving force for knowledge creation and innovation by 2050."
Asian Innovation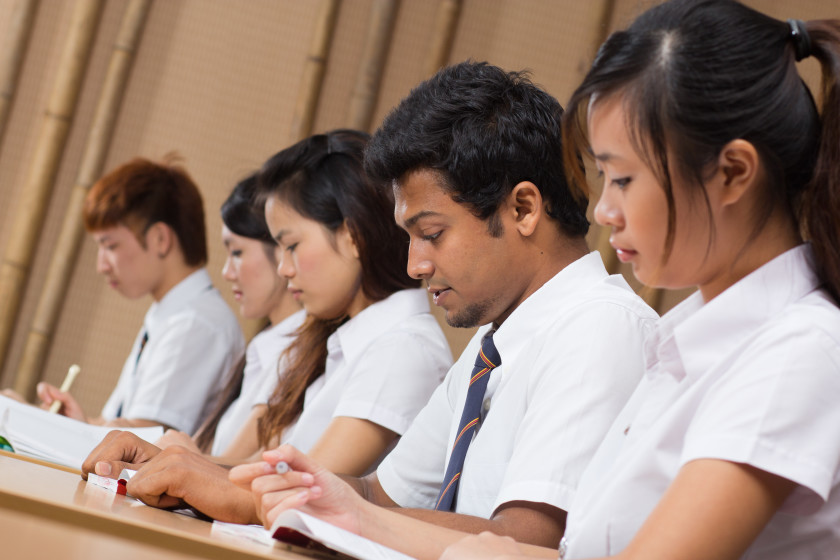 Resulting from investment like this are innovative projects such as robots designed to perform minimally invasive surgery, which are being created by a team of surgeons and engineers at Hong Kong Polytechnic Institute (PolyU). Pushing the creative envelope in a different way, NUS is currently hosting an exciting combination of quantum physics and contemporary dance with this year's NUS Arts Festival, exploring the interplay between science, technology and the arts. Partnered with the university's Centre for Quantum Technologies (CQT), the festival includes a physics-inspired spin on traditional Chinese dance, and a dance capturing the behaviour of quantum-scale particles.
NTU, meanwhile, is now home to several world-class institutes and centres, including the Singapore Centre on Environmental Life Sciences Engineering (SCELSE), Earth Observatory of Singapore, Institute on Asian Consumer Insight and Lee Kong Chian School of Medicine. Among its staff are academic luminaries such as NTU president Professor Bertil Andersson, an internationally renowned biochemist and winner of the 2010 Wilhelm Exner Medal for excellence in research and science.
During Andersson's presidency, NTU has built a reputation for cutting-edge research and revolutionary technological innovation, becoming one of the most frequently cited Asian universities in research papers worldwide. NTU's share of external competitive research funding awards has increased more than six-fold over five years; for example, it has received more than $1 billion in competitive funding for sustainability research, becoming a world leader in this area.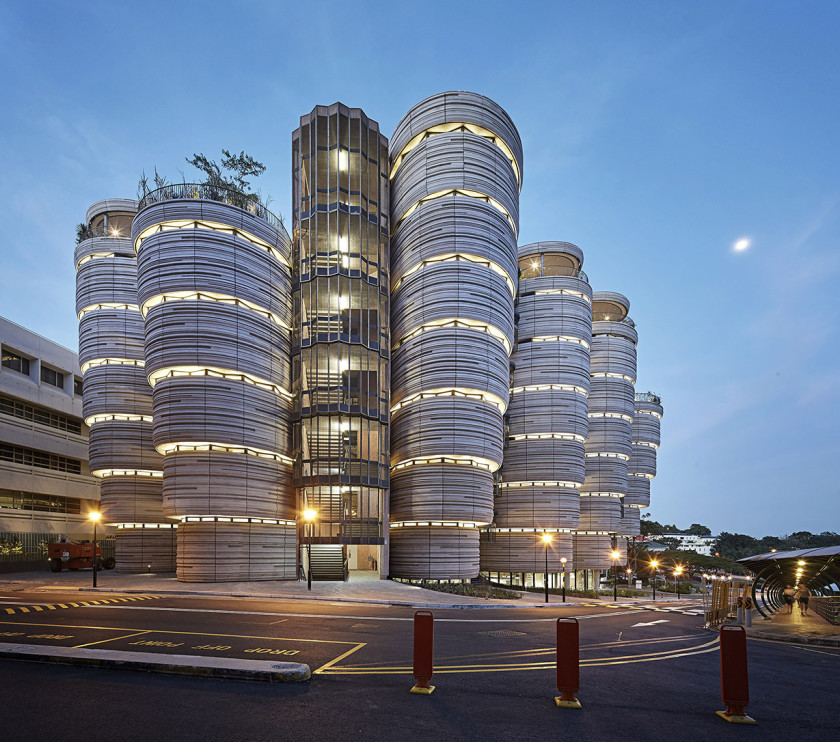 "NTU has been pioneering innovative approaches to education and technology-enabled learning, which contribute to the high quality of our graduates," said Professor Er. "We introduced the flipped classroom pedagogy in 2013 and half of our courses will be redesigned using this model within the next five years. In this new model of learning, students access course content on their own before class, so that face time is better spent on team-based learning and engagement with the professor."
NTU's architecturally striking new building, the Hive, is at the centre of flipped classroom learning. To support this new way of teaching, the university has also converted all tutorial rooms across its 200-hectare campus into new generation 'smart' classrooms.
Further proof that the dynamic Asian environment produces strong results is NTU business school's Master of Business Administration (MBA).
The program was one of the strongest developers in the Financial Times Global MBA Ranking 2016, climbing 11 places to rank 29th – two below the University of Oxford's Saïd Business School. It was revamped two years ago to focus on business leadership and a live consulting project, and the school's international staff includes the likes of Professor Vijay Sethi, named the World's Best Business Professor 2013 by The Economist. "The Nanyang MBA offers extensive international experience and a multicultural immersion that nurtures global leaders for a sustainable world," said Dean of Nanyang College of Business Professor K Ravi Kumar in a news release.
Global Gains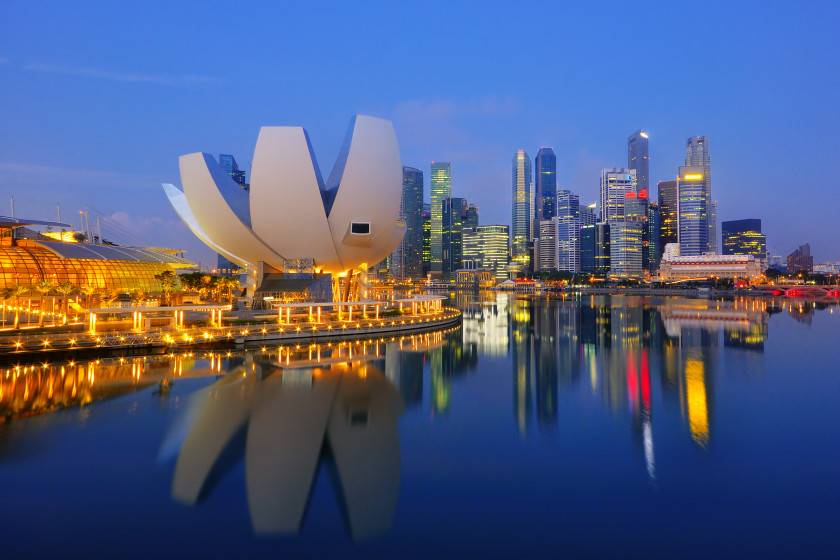 True to the globalisation fostered by academia, universities worldwide benefit from Asia's ever-improving credentials. NUS, for example, has partnered with several American universities on educational programs, including the Duke-NUS Medical School with Duke University, the Yong Siew Toh Conservatory of Music with the Johns Hopkins University's Peabody Institute, and Yale-NUS College with Yale University.
Also in Singapore, NTU established its Lee Kong Chian School of Medicine in collaboration with Imperial College London. In the financial world, Insead business school, which has campuses in France, Singapore and Abu Dhabi, ranked first in the Financial Times Global MBA Ranking 2016.
International students are at the centre of the global cooperation between Asian universities and other parts of the world. They both enrich and hugely benefit from new connections being forged between east and west. Most NUS undergraduates, for example, have the opportunity to study abroad at 300 universities across 50 countries. NUS's six Overseas Colleges, located in business hubs from Shanghai to Silicon Valley, offer an entrepreneurial experience with internships at tech start-ups. Likewise, NTU works hard to give its students hands-on industry experience – another reason for the success enjoyed by Asian institutions – running joint laboratories with the likes of BMW and Rolls-Royce.
Professor Er said international exchanges were key to NTU's increasing strength. "Students and professors from more than 100 countries call NTU home, and our students benefit from an exciting, culturally diverse and cosmopolitan learning environment.
"We also aim for eight in 10 undergraduates to have at least one overseas experience during their time here. Besides our cosmopolitan campus, these overseas opportunities enhance our students' learning experience and help them to develop an international mindset which is crucial in today's global workplace."
International Relations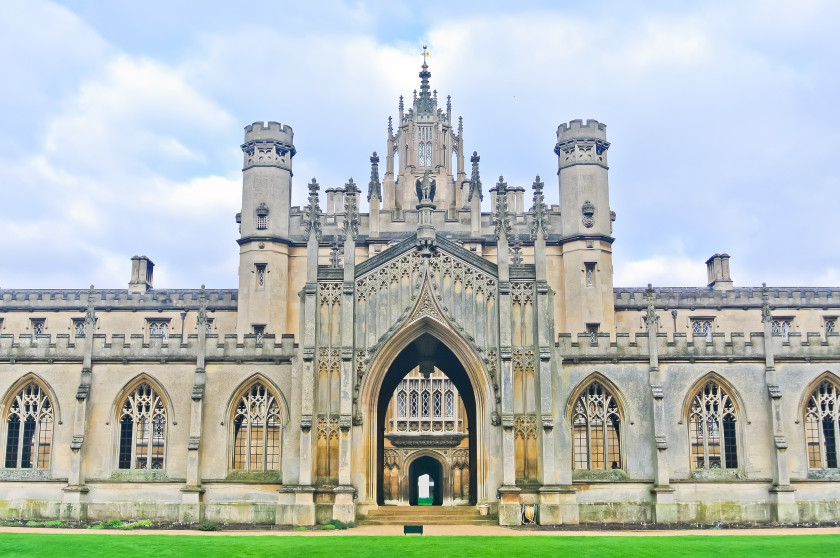 Of course, the breadth offered by American and British institutions remains hard to beat: looking at the top three in the QS rankings, MIT had the world's top Linguistics course and Engineering and Technology faculty; Harvard had the top Life Sciences and Medicine faculty; and Oxford had the top English Language and Literature course.
The allure of learning English to a good standard and gaining postgraduate experience in a Western job market continues to draw thousands of students a year to American instutions. One such international student is 27-year-old Mehmet Yurt, who moved to New York from Turkey to take an English course, and is now studying at the city's PI Art Center. "I studied journalism at Istanbul University and after graduation I wanted to work for a newspaper, but the job opportunities and salaries were disappointing. I decided to learn a language and studying English in New York was my best option – and I now have some good job opportunities here."
Confident in their position, the traditional academic heavyweights in the US and UK welcome Asia's growing contribution to the global community, rather than seeing it as a threat. A big part of this contribution is the increasing population of international students, who enliven classroom debates and college life with their diverse backgrounds and perspectives. Oxford's new Vice-Chancellor, Professor Louise Richardson, illustrated this with a personal anecdote during her inaugural address in January.
"I used to teach classes to Master's students in St Andrews on terrorism," said Professor Richardson. "It is rare in these classes for more than two students to share a nationality. The quality of debate that takes place in a classroom in which nobody shares your assumptions, and yet everyone respects your right to an opinion, on a topic as charged as terrorism, is unrivalled. It is exactly the kind of education we should be providing our students to prepare them to enter a globalised world."
If you're still not sure what to study and where, check a few of these out:
University Courses That Will Make You Rich
If you do your research properly, you'll be fine
Just make sure you make the most of the experience once you get there…
… and that you do some studying every now and then!
10 Science-Backed Tricks To Improve Your Studying