Reflections post-International Higher Education Forum 2017 – Sarah Holt, Head of Marketing and Partnerships, Student.com
Universities UK held its annual International Higher Education Forum (IHEF17) in London last week. The event this year attracted representatives from a variety of sectors in the higher education industry, including myself and another delegate from Student.com.
One of the key themes throughout IHEF17 was about how higher education institutions can adapt their strategies to address uncertainties brought about by the recent political changes in the UK and the US.
With so much uncertainty in the air, the role of higher education marketing made its way into a number of the discussions. Specifically, how can branding help institutions suffering short-term damage to their international student recruitment?
The road to recovery
Now, more than ever, higher education marketing needs to help drive home the message to international students that borders are still open. The #WeAreInternational and #YouAreWelcomeHere campaigns are great examples of how the higher education sector has already started to do this.
But this is just the start of preserving the international diversity of our institutions. During IHEF17, delegates asserted that the sector must find it's voice and help ensure that borders remain porous to international students and staff alike.
After all, we can hammer home about how international and welcoming we are as destinations and institutions, but if this is not the reality then there's only so far that words will resonate.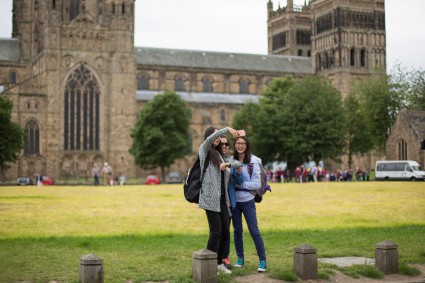 Delivering positive experiences
During one of the sessions, Simon Edwards, Campaigner Director for GREAT at the British Council, explained how the previous Education is GREAT strategy wasn't resonating with students because they couldn't see how a UK education could be great for them as individuals. The new Study UK: Discover You campaign, which launched in November 2016, uses alumni to show a much more personal view of the multitude of ways in which the overall experience of a UK education can be enriching for individuals.
As destinations continue to be impacted by political changes and uncertainty, it's essential that the sector continues to reassess marketing activities, with the aim of delivering real, positive experiences at every touch point in the international student journey.
Of course, 'enhancing the student experience' is by no means a new subject to the sector. And this is especially the case when it comes to international students.
Institutions have made tremendous efforts to ensure international students feel welcome and integrate with home students. Even when it comes to life off-campus, institutions in the UK play a very important role in integration.
On our website, institutions like the University of Sheffield list their owned-accommodation to boost bookings from international students, which helps ensure there are equal representations of international and home students in their residences as part of their Residence Life programme.
Insight-driven approaches  
But changing times demand that we do not rest on our laurels. Strategies for international student experience must remain fluid and insight-driven.
As marketers, we should understand the changing external environment. We should have our fingers on the pulse of the evolving attitudes and needs of international students. Most importantly, we should be fluent in drawing insights from these changes to inform our strategies towards student experience.
When it comes to insights, the role of technology in student recruitment was another 'light-bulb moment' for many during IHEF17. In a session led by Hobsons, Paul Raybould, the company's marketing director for EMEA, shared insights into social media and student recruitment. One insight that surprised many in the audience was that 40 percent of international students want to converse with universities via WhatsApp.
While the notion that students are tech-savvy is almost a modern-day truism within the sector, Hobsons' survey is a great example of research that marketers in higher education need to tune in to. By engaging with students through their own channels, we can make a positive difference to experiences at the various touch points of their journey.
In the same session, Hobsons shared insights into how persuasive family members and friends are at influencing international student decisions. Positive experiences ultimately cultivate student ambassadors for institutions, cities and countries. So, from a higher education marketing perspective, it's also worth considering how student ambassadors can be leveraged. A positive experience can really go a long way. And a negative experience can too.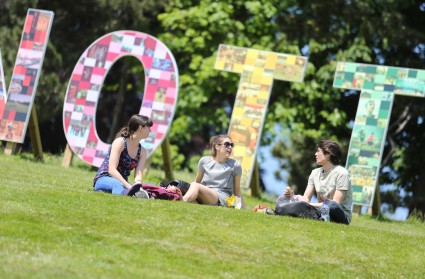 The journey ahead
In the long run, student experience must keep up with higher education marketing efforts. If it doesn't, the experience gap between perception and reality will increase, which could have corrosive effects on institution and destination branding.
For marketers, student experience must remain firmly at the top of our agendas. And with the right mix of insights, we can continue to facilitate positive international student journeys.