Are you an international student planning to study in Liverpool? If so, you're in for a treat! From student accommodation in Liverpool, to the city's best places to eat, shop and have fun – our Liverpool student guide covers it all. Read on to arm yourself with useful snippets of information ahead of your journey!
Getting around
Liverpool has great transport options with a good network of buses, trains and ferries. The best place for information on routes, timetables, fares, passes and travel guides for Liverpool is the Merseytravel website. The site also regularly features special promotions and has a journey planner tool to help you navigate the city.
Cycling is a good way to get around and explore Liverpool, as well as being an excellent way to keep fit. Liverpool boasts the UK's biggest bike hire service outside of London, Citybike, which offers 24-hour rentals from more than 130 stations across the city. Citybike also offers discounted student rates for their annual memberships and often run promotions at the start of university semesters.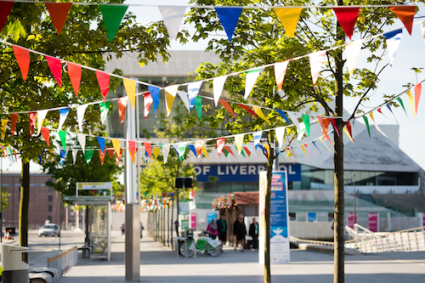 Things to do
Liverpool was the European Capital of Culture in 2008 and is now a popular destination for visitors from around the world. From the Liverpool Echo Arena, a great venue for live music, to a fantastic sports scene, the city has so much for international students to experience.
If you're keen to save money, there's a wide range of activities on offer for free, or a very reasonable price.
Liverpool has more museums and galleries than any other UK city outside of London, and most of them are free to enter. A few of the most popular sites are the Museum of Liverpool, World Museum, Tate Liverpool and Walker Art Gallery – one of the oldest public art museums in the UK. For a full list of museums and galleries in Liverpool, check out the National Museums Liverpool website.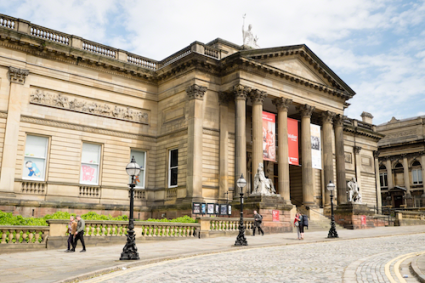 For music lovers, the Liverpool International Music Festival Summer Jam is a three-day outdoor music festival that attracts headline acts from around the world every year. The best thing about the festival is that it's free to access!
Eating out
Liverpool is a great destination for passionate foodies. The city offers a diverse range of food options and some of the best international cuisine in the UK.
There are plenty of hidden gems dotted around the city and several areas that are popular with international students.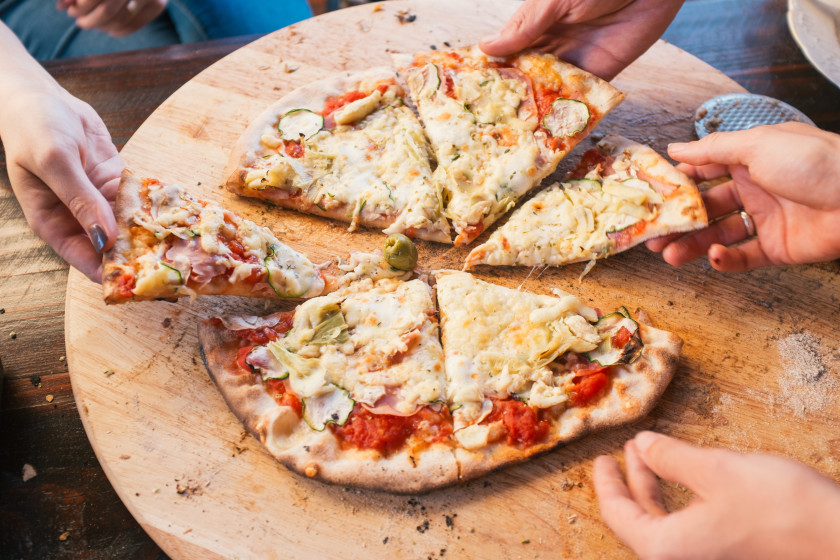 For some of the best Chinese restaurants in the UK, visit Liverpool's Chinatown – home to one of the oldest overseas Chinese communities in Europe and almost 100 restaurants. Or for a truly picturesque dining experience, head over to the Albert Dock – a World Heritage Site waterfront featuring the UK's largest collection of Grade I listed buildings.
Eating out doesn't have to be pricey either. If you're looking to eat out on a budget, there are plenty of inexpensive eats to sample in Liverpool. Here are a few recommendations to start you off on your gastronomic journey:
Bakchich offers Lebanese street food, a sensational blend of fresh and vibrant flavours. Perfect for both quick lunches and sit-down evening meals.
Address: 54 Bold Street, Liverpool, L1 4ER
Bellagio is one of the most popular places in Liverpool for traditional British fish and chips.
Address: Unit 15, The Colonnades, Albert Dock, Liverpool, L3 4AA
For a hearty bowl of noodles, Big Bowl Noodle Bar, as the name suggests, is the place to visit.
Address: 54 Berry Street, Liverpool, L1 4JF
Café Tabac offers a cool, continental mix of coffee, cocktails and cinema, and a great selection of European food.
Address: 126 Bold Street, Liverpool, L1 4JA
Delkery is a friendly, family-run café that serves fresh and quality handmade food and drinks.
Address: Unit 3, Westminster Chambers, 90-98 Dale Street, Liverpool, L2 5TF
The Egg Café is one of Liverpool's best vegetarian and vegan restaurants. It's located in a quaint old Victorian Warehouse and also serves as an independent art gallery.
Address: Top Floor, 16 – 18 Newington, Liverpool, L1 4ED
Located in the Merseyside Youth Association building, Lox & Caper has a great selection of good value food, all of which is prepared in-house.
Address: Unit 3, Westminster Chambers, 90-98 Dale Street, Liverpool, L2 5TF
While Tortilla isn't exclusive to Liverpool, it's an excellent place for inexpensive tortillas and offers student discount.
Address: 70 Lord Street, Liverpool, L2 1TL
Shopping
For an 'everything under one roof' experience, check out Liverpool ONE. Liverpool ONE is the largest shopping complex in the city centre and the fifth largest in the UK. It's host to a great selection of more than 170 shops, restaurants and bars and entertainment facilities.
Other shopping complexes worth checking out in Liverpool's city centre are Metquarter Liverpool and St. Johns Shopping Centre.
Another shopping hotspot, especially for visitors is Liverpool's Bold Street. Along the bustling high street, you'll discover a range of boutiques and independent shops, as well as a mixture of big brand names.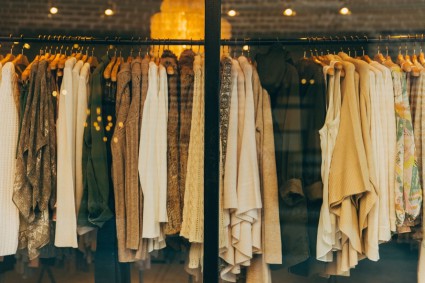 Finding accommodation 
Finding a place to live in Liverpool can be daunting, especially if you're looking from overseas.
The most popular areas are the City Centre, Wavertree, Liverpool University Area and the Baltic Triangle. As with most cities, average prices for accommodation in the city centre tend to be slightly higher than other areas.
Want to know more? Read our guide on the best student areas in Liverpool.

For the best selection of quality student accommodation in Liverpool, visit Student.com.