Norway is the top European country for international student satisfaction.
Students praised the country for its variety of classes and quality of education and lecturers. They also cited the great student community and stunning natural surroundings as contributing highly to the experience.
The Scandinavian country overtook last year's winner, Ireland, to secure the top spot in the recent survey from StudyPortals.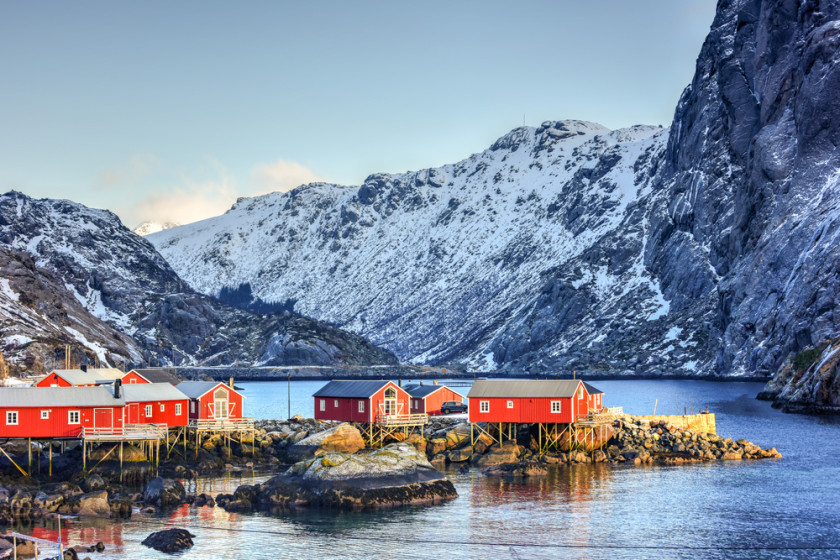 Norway received an average of 9.26 points out of 10 based on 15,965 reviews from overseas students in Europe.
International students in Ireland rated the country 9.19 followed by Poland, which climbed close to the top spot for the first time with a score of 9.09.
Online reviewers praised Ireland for the diversity of its overseas community and for its welcoming citizens. Meanwhile students said Poland is great for affordable accommodation and its thriving student atmosphere.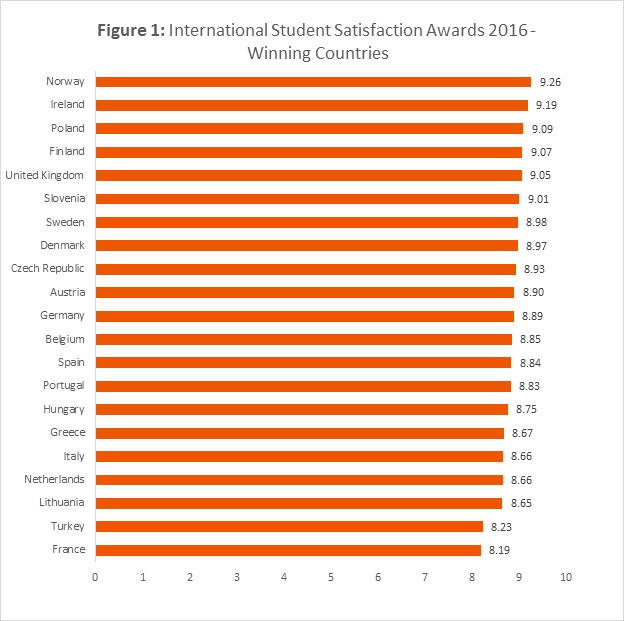 Scandinavia also scored highly with Finland, which has an average rating of 9.07 from students.
The United Kingdom features fifth in the survey, with students rating it an average of 9.05 out of ten.
Improved Satisfaction
In total, 153 universities were classed as 'winning' institutions. These were ones that received more than 20 reviews with an average satisfaction score of over eight.
The average mark in the survey this year was 8.8, which has risen from 8.6 from 2015. This figure was slightly lower than it was in 2014, however.
This year more universities than ever, six in total, scored above nine in the satisfaction survey – a result that only Ireland managed to achieve in 2015.
And encouragingly, only 7% ranked their study abroad experience as lower than a six out of 10.
Rising Institutions
Spain has the most universities featured highly in the satisfaction survey. The country boasts 27 winning institutions, followed by 15 in Germany.
Carmen Neghina, Head of Intelligence at StudyPortals, said to Student.com: "Norway has always scored rather high in terms of international student satisfaction.
"One of the factors that has probably increased student satisfaction even more than in the past, could be the recent changes that took place this year in terms of university mergers and reorganisation that simplified the Norwegian university system for most students and made the system less fragmented.
"The friendliness of Norwegian people also played a large role in student reviews, as well as the great facilities, classroom environment and well prepared teachers."
The survey is the fourth published edition of the satisfaction awards and includes online reviews from STeXX.eu.