Europe has always held a certain allure for American international students, with the UK, France, Spain and Italy among the most popular study abroad destinations. For a touch of magic, here are the cities you should study in…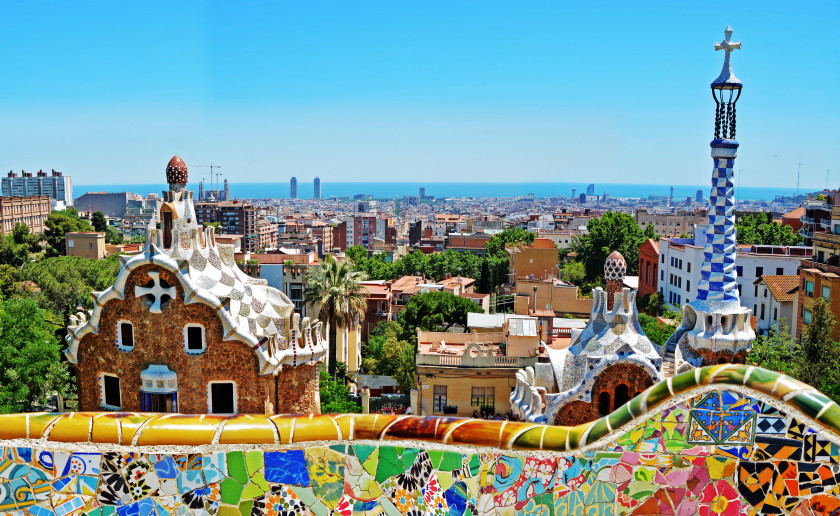 Barcelona is the stuff dreams are made of. Full of energy, its ceramic tiled walls and Art Nouveau treasures inspired surrealist artists like Salvador Dalí, and influenced much of Picasso's work. Take a short walk through this edgy Catalonian capital and you'll soon find out why.
Antoni Gaudí's remarkable Sagrada Familia sits at its core, a kind of Spanish Disneyland castle that's still under construction after more than 100 years. From here, you can explore the medieval Gothic Quarter, check out a few of the world-famous art museums or dive into the exuberant street life along La Rambla – Barcelona's most famous avenue.
When you need some respite from the vibrant city centre, you can hit the golden sands of La Barceloneta beach or head inland into the forest-covered Serra de Collserola. After a day full of adventure, refuel with fresh seafood and jamón in one of Barcelona's many tucked-away tapas bars.
Spain is the third most popular destination for American students studying in Europe, and Universitat de Barcelona is the highest-ranked Spanish university. Tuition fees vary but are much cheaper than in the US, ranging from $600 to $1,500 at public institutions.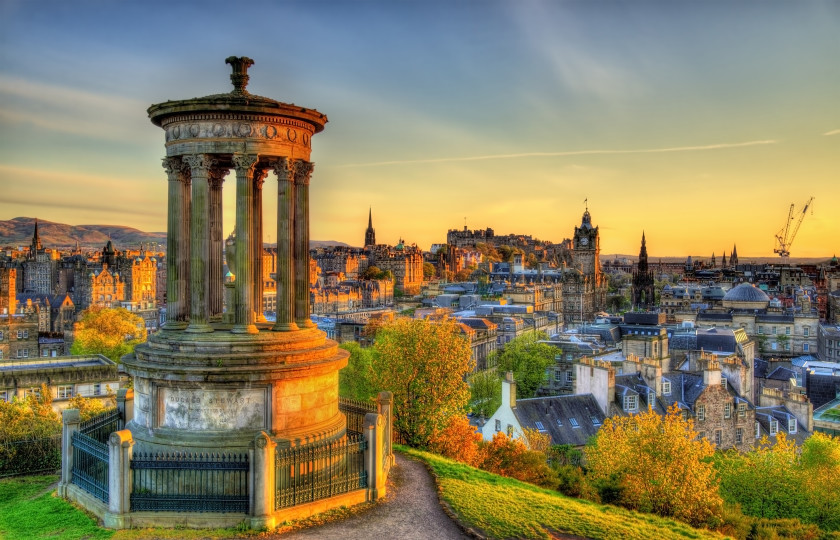 Perched atop a field of extinct volcanoes and imposing, rocky cliffs, the capital of Scotland makes for an awesome spectacle.
The Old Town is the city's ancient heart, and as you wander along its main artery, the Royal Mile, you'll encounter a myriad of cobblestoned streets and medieval nooks and crannies. You'll get to know the Gothic architecture that this city is famous for, which culminates in grand Edinburgh Castle up on Castle Rock. Also look out for the University of Edinburgh, which is among the top 50 universities in the world.
The New Town was constructed later, in the 18th century, and it's here that you'll find the best shopping opportunities hidden between its beautiful Georgian townhouses and wide, orderly avenues. It should come as no surprise that both the Old and New Towns have made the list of UNESCO World Heritage Sites.
In summer, people flock to the city for the Edinburgh Fringe, the largest arts festival on Earth, and you can join them in seeking out the latest comedy talent and hottest poetry slams. Brimming with cultural spots, check out a few of the national museums based in the city, or wander up Arthur's Seat, the largest volcano around, for panoramic views over your new home.
The University of Edinburgh is currently ranked 21st in the QS World University Rankings. You can find the undergraduate entry requirements for students from the US here.
3. Paris, France
Renowned for being one of the most romantic and beautiful places in the world, Paris is also an exciting capital city. Divided into distinct quarters, it has every kind of neighbourhood you could wish for, with everything from quaint cobblestoned lanes to buzzing cosmopolitan centres.
Anyone visiting Paris for the first time will already be familiar with its grandest national icons, from the imposing spire of the Eiffel Tower to the gargoyle-topped Notre Dame cathedral. But this only scratches the surface of this rich and culturally complex city. Paris has harboured a long line of artistic greats over the years, including old masters like Renoir, Monet, van Gogh and Picasso, so its museums are incredibly well-stocked.
Parisians are known for their chic sense of style, as their home town plays host to international trendsetters like Chanel and Yves Saint-Laurent. They are just as fanatical about food: apart from Tokyo, there are more Michelin-starred restaurants in Paris than anywhere else in the world. But for every high-end establishment, you'll find ten times as many charming patisseries and locally owned bakeries – perfect for pit stops before picnics with friends.
Tuition fees at public universities in France are typically low, around a couple of hundred dollars at most. In Paris, École Normale Supérieure and École Polytechnique are both in the top 50 in the QS World University Rankings.
4. Venice, Italy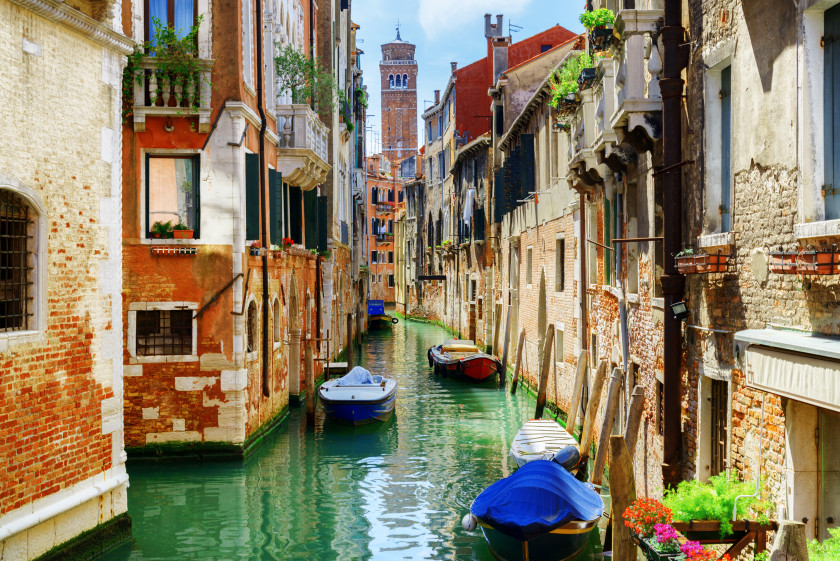 Venice is the kind of city you'd think was lifted straight from a book of fairytales. Built on an ancient lagoon, its complex network of tiny garden islands has canals in place of roads.
Studying at Ca' Foscari University of Venice, you'll find that daily life slows down. You can take a traghetto to class across the Grand Canal, or wander between ancient marble palaces and ivy-framed piazzas on your way to meet your friends. Getting lost in the city's labyrinth of narrow alleys and hidden courtyards is an essential part of Venetian life, and as you make your way around, you'll stumble upon tiny locally owned trattorias and boutiques selling everything from delicate glassworks to fantastical masks and costumes for the city's famous Carnival.
In Piazza San Marco, you can climb the Campanile di San Marco for wonderful bird's eye views over the city and the surrounding lagoon. Alternatively, take to the water in one of the city's iconic gondolas for an adventure along its tranquil waterways.
Italy is the second most popular destination for American students studying abroad. Tuition fees vary depending on the university you choose, but you can expect to pay between $950 and $1,400.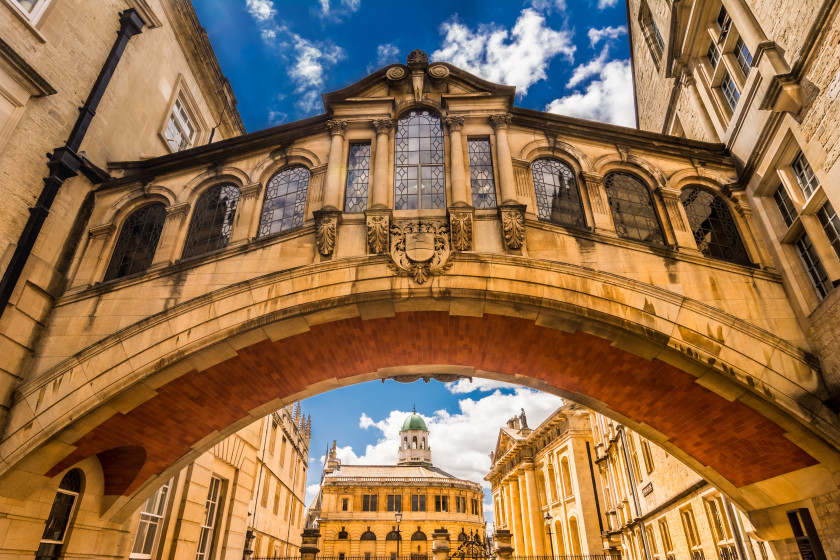 If you're on the search for one of England's most charming cities, look no further. Steeped in history, Oxford is world famous for producing some of the world's preeminent thinkers, including renowned scientists, explorers and philosophers.
At the centre of it all is the University of Oxford, which is currently the sixth best university in the world, and you'll almost certainly see its elegant college gatehouses, grassy quads and Gothic-style spires as you cycle around town. As Oxford is the oldest university city in the UK, many of its colleges date back over 750 years – you may have even caught a glimpse of them in the Harry Potter film series.
Don't miss the university's imposing Bodleian Library, arguably the most impressive library that you will ever see, then head over to the Pitt Rivers Museum to see its vast collection of worldly curios, full of magic charms and shrunken heads. When you're finished, gather friends for a leisurely punt along the River Cherwell.
The United Kingdom is the most popular destination for US students studying abroad, with 38,250 doing so between 2013 and 2014. The University of Oxford is currently the best university in the world to study English language and literature.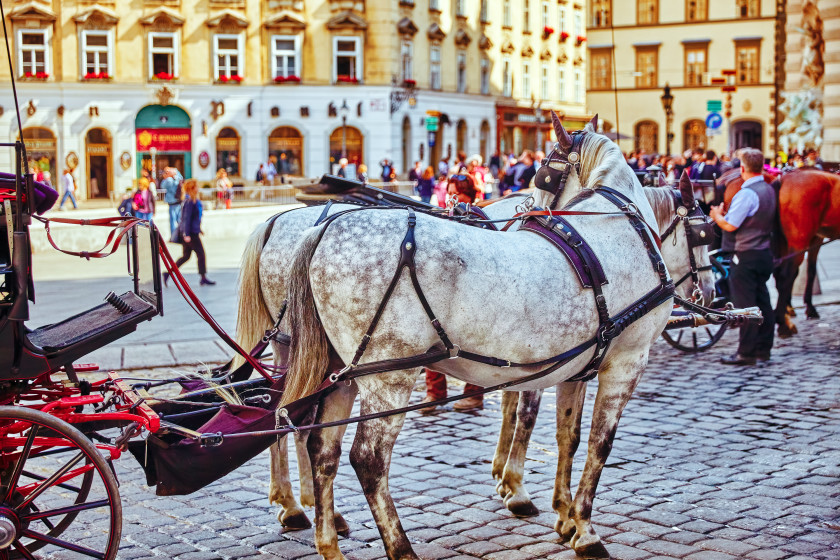 Vienna is an imperial kingdom within a city. Once the seat of the Habsburg rulers of the Austro-Hungarian Empire, it retains a sense of opulence today and is a UNESCO World Heritage Site.
Opera, equine ballet and classical music concerts remain popular pastimes in this grand city, and world-famous composers and musicians like Mozart, Beethoven and Brahms have all lived here over the years – so it's no wonder Vienna has been described as 'the heart of the music world'. Hop aboard a tram for a tour of Ringstrasse, the city's famous circular boulevard, and you'll encounter many of Vienna's most famous landmarks like the neo-Gothic Rathaus and Universität Wien.
If you're an art fan, you certainly won't be disappointed if you make your home here. The Kunsthistorisches Museum is the flagship gallery in Vienna's otherwise extraordinary offering, showcasing a huge range of works collected by the Habsburgs including pieces by artists like Rubens and Caravaggio.
Vienna is home to Austria's two best universities, Universität Wien and Technische Universität Wien.
7. Tromsø, Norway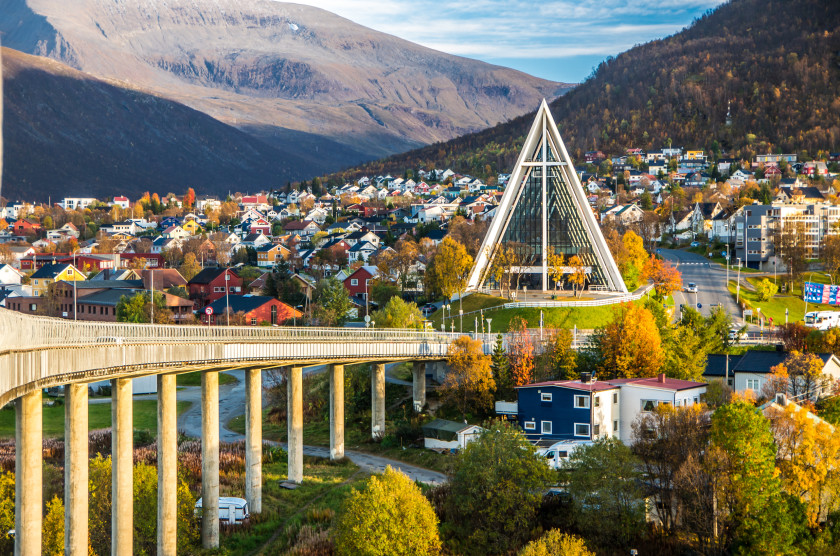 If you're looking for a real study abroad adventure, Tromsø should be at the very top of your list. A city known for its huskies, reindeer and vast pods of migratory whales, the 'Paris of the North' sits a few hundred kilometres above the Arctic Circle in Norway.
It's home to the northernmost university in the world, Universitetet i Tromsø. Walking to class through a dusting of snow, you'll pass neat rows of colourful wooden houses, outdoorsy shops full of the latest gear and fishing docks – across the water, you should be able to catch a glimpse of the iconic Arctic Cathedral's triangular peak.
The seasons here really can be magical. In summer, there are weeks when the sun never fully dips below the horizon. Though come winter, you'll get just a few hours of mirky twilight before night falls once more – not that it's a gloomy affair by any means. Lights are strung up all over town, locals place candles in their windows and it's also likely you'll see one of the greatest natural light shows in the world – Tromsø is one of the ultimate places to see the northern lights in all their glory.
Students from the United States can study in Norway for free, and there are also grants available to cover living costs – like this one from Fulbright.