For international students hoping to live and work in the US after they graduate, there are many challenges to overcome; more so than in most other countries, in fact.
Battling other graduates in a tough job market is even harder when you're an international student, and if you don't find a position quickly, you could find yourself without a visa and on a plane home.
Are you looking for accommodation in the US? Student.com has fantastic student housing available in many US cities near hundreds of universities.

"I hadn't really looked into staying in America after I graduated," says Daniel Sowter, 25, from Leeds, UK, who studied political sciences at Cornell University, New York. "I just sort of assumed I'd be able to get a job no problem after I graduated. It wasn't until my final year [of study] that I found out it was a bit more complicated than that."
But nothing is impossible, and with a bit of research and forward planning, you'll be in with a chance of finding an American company to sponsor your stay in the states. Here's our guide to making a life for yourself in the US after you graduate.
Getting permission to stay
The US immigration system can be confusing for those who intend to stay on after study, not least because there are almost as many visa options as there are stars on the American flag. Most international students will be studying in the US on an F-1 visa, which means that once their course finishes, they'll have just 60 days to get a new visa, or will have to return to their home country.
Employment-based immigration in the US comes in various shapes and sizes, but they can all be summarised in this way: if you want to continue living in America after graduation, you're going to have to find a job with an employer who is happy to sponsor your stay.
Finding work
There's no getting away from it: finding a job in the US as an international graduate is extremely tough. The main problem is that employers will be reluctant to take you on: the perceived complexities, time and costs involved in helping you obtain a visa; concerns that non-natives' English skills might not be top-notch; and the fear that you may be more likely to leave after just a short period could all be reasons to turn away international students en masse.

What's more, for those positions that are open to global graduates, competition is particularly fierce. Almost three-quarters of a million international students are currently studying in the US, more than in any country.
However, there are things you can do to increase your odds of bucking the trend after graduation. Here are our top tips:
Don't wait for graduation to start applying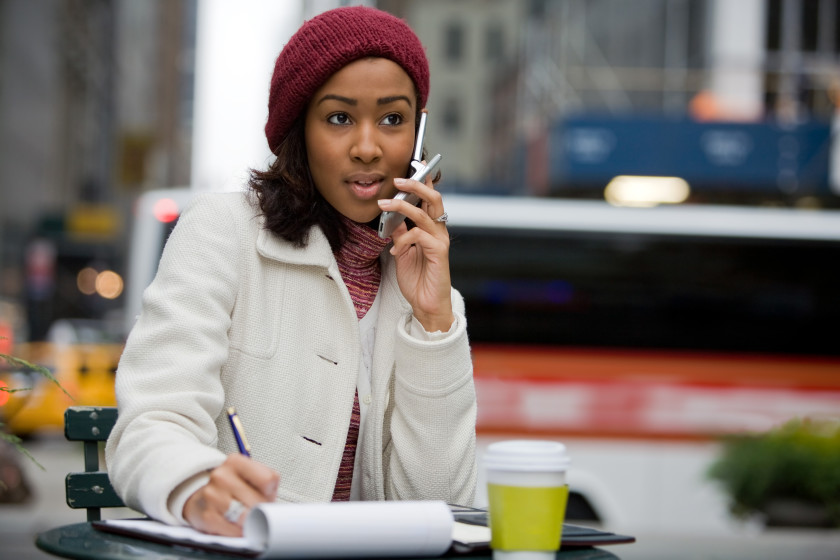 It might be tough to balance your last term of classes with job hunting, but you'll need to find time to do this, as it may take time to find an employer that will sponsor international graduates.
"My studies took most of my focus, and I found myself weeks away from graduation without a plan," says Sowter. "I finally got it together and started sending out applications, but I wasn't able to find anything in the short space of time I had left myself. Once I was back in the UK, it wasn't really possible to gain interviews."
You can start applying for work up to 90 days before you finish your course, and there's another compelling reason to make the most of this period: visas can take up to three months to process, and will occasionally hit some stumbling blocks along the way.
Network
You don't have to wait to your final term to start work on finding employment, and you should be looking for opportunities to make connections throughout your time at university. Attend as many job fairs as you can and speak to recruiters, but don't stop there. While opportunities to work while you study are limited for international students in the US, there is nothing to stop you taking internships and volunteering. Give yourself a headstart on graduation day by using these opportunities to get your foot on the ladder and to show companies what you're made of.
"I reluctantly took an internship quite a bit away from my campus," says Chloe Harris, 23, originally from near Perth, Australia. "It was a real hassle to get to, and really put a strain on my university life. But it was worth the effort: I developed a really good relationship with my employer and they created a job for me when I graduated." Harris says she is now working at an IT company in North Haven, Connecticut.
Be persistent
It won't take long for the job hunt to become a grind, and it can be easy to lose motivation. For international students in the US, even finding an unpaid internship can take time: "I sent out at least 30 applications for internships before I even got a reply," says Harris.
Take the time to maintain relationships you build through networking and follow up with all your contacts when you come to start applying for work. According to Harris, these connections can be even more important than your grades. "Finding work as an Australian girl in America took planning, effort and was not often fun. My grades and social life definitely suffered, but it was worth it," she says. "My advice would just be to plug away, put the employment stuff first, and go for coffee with as many possible mentors or connections. You'll find something if you really want to."