So you've decided to study in Australia. What next?
Continuing your studies in another country can be a daunting prospect, but with a bit of research you'll soon be well on your way to a degree down-under. Here's a quick and helpful introduction to kick off your journey studying in Australia.
Deciding where and what to study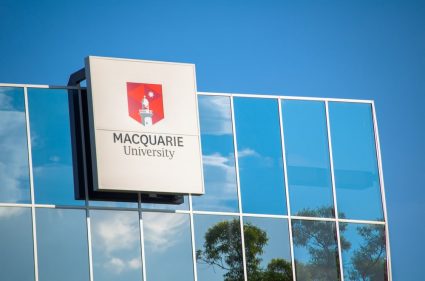 The first thing you'll need to do is to choose what course you want to take and which university to study at. There are plenty of institutions to choose from (including some world-leading universities), so you'll need to take some time to narrow down your choices based on what's important to you. You may wish to consider:
Location: Most universities in Australia are on the east coast, including highly reputable institutions such as the University of Sydney, the University of Melbourne, the University of New South Wales and the University of Queensland. These coastal cities offer great weather and the exciting nightlife you would expect from large cities. However, if the hustle and bustle of big-city life isn't for you, institutions such as the University of Western Australia in Perth might be more up your street – the area is known for its laid-back vibe and peaceful beaches.
Rankings: University ranking tables aren't an exact science, but do give you a sense of which of Australia's many institutions are performing well on a global stage.
Among the most reputable is the QS World University Rankings, which lists 33 Australian universities in its global top 100, more than any other country, except the US and UK. Many universities in Australia are increasingly international, and welcome high numbers of international students each year.
The Australian Universities website handily collates all the top rankings in one place.
Course content: Even courses with the same name can vary greatly between institutions. The Good Universities Guide gives a good overview of what to look for in a course, and helps you search for the right one for you.
Cost: Australian universities can be costly, though prices vary dramatically between institutions, so it's worth comparing the expense of courses on your shortlist. Bear in mind that the subject you choose will also be a factor – medicine students will pay far more than history students, for example.
Applying to your course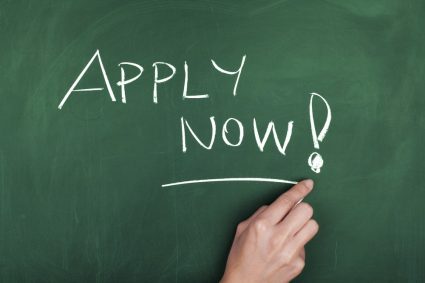 Students applying to Australian universities will need to apply directly to the institutions – there isn't a country-wide application system. All universities accept online applications, though many charge a fee, so it pays to do your research and only apply to universities you are serious about attending.
You'll also need a copy of your passport, and any qualification certificates you've received to date. A personal statement is not essential to the application process, but it is a good idea to provide one. Use it to explain why you should be considered for the programme, why you want to do the course and highlight any achievements, both academic and extracurricular that you think distinguishes you from other students.
Getting a student visa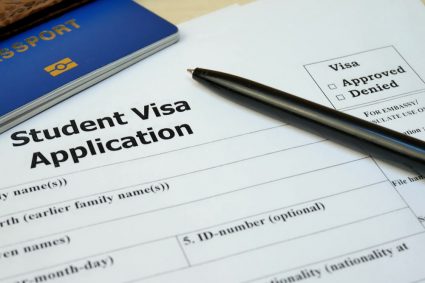 Most international students that wish to study in Australia will need a student visa, although the type you need will vary depending on the length and type of study you're undertaking. For an undergraduate degree (or a taught master's degree) you'll need a Higher Education Sector: Temporary Visa (Subclass 573).You'll need to apply for your visa at least three months before your first term starts.
The Australian government's immigration website will help you find the appropriate visa for your needs and give you a full list of the requirements you will need to meet in order to apply.
Organising accommodation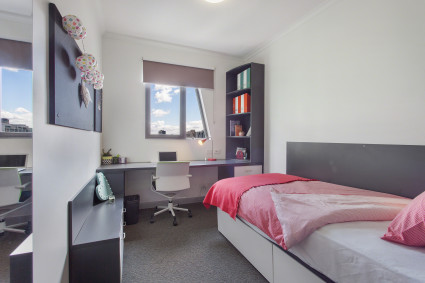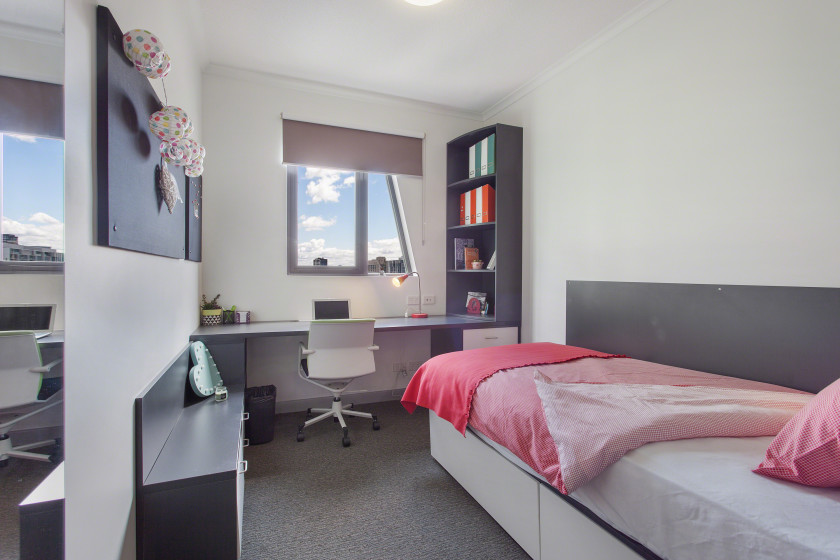 Once your place at university has been confirmed, you can start hunting for student accommodation. Australian universities provide a very limited amount of student housing. That means that only a small number of students live on-campus accommodation, compared to those who choose a 'homestay' option, where you live with a local family in their home.
Alternatively, you can live in private student accommodation, which you can rent on your own or with a group of friends. On Student.com, you can search by your university name and find a list of the available properties close to your campus.
Find and book your perfect room in one of these Australian cities:

Sydney
Melbourne
Brisbane
Lismore
Adelaide
Perth
Gold Coast
Canberra
Coffs Harbour
As you can see, there are lots of university cities in Australia. The largest cities in the country are Sydney, Melbourne, Brisbane, Perth and Adelaide. Student.com offers several options for accommodation in all these cities. If you're heading to Sydney, check out Urbanest Darling House. If you're heading to Melbourne (and especially if you're going to study at the Victoria University) be sure to check out UniLodge @ VU, which is located right next to Victoria University. In Brisbane you'll want to have a look at UniLodge Park Central and if you'll be studying in Adelaide, check out UniLodge City Gardens.
Once you have somewhere to live, you'll be all set for your student adventures. Be sure to arrive in time for your university's orientation week, which will take place before lessons begin. These initial introductory sessions will help you settle into your new city and campus, as well as teach you about the local area and culture.
More resources:
For more comprehensive information on the application process, visas and universities, visit Future Unlimited, the official Australian government website for international students.
Now that you've got your head around how to set yourself up as an international student in Australia, you can find out what else you need to know about your big move down under with these important websites:
If you haven't quite decided what university to go to, what better idea than to choose one where you're bound to get a job afterwards. Find out which Aussie colleges make the global top 150:
But you should know that if you do choose this huge country as your international study destination, you'll never be the same again: