Escape those subterranean tube tunnels, get some fresh air and see more of London with these transport alternatives…
1. Walking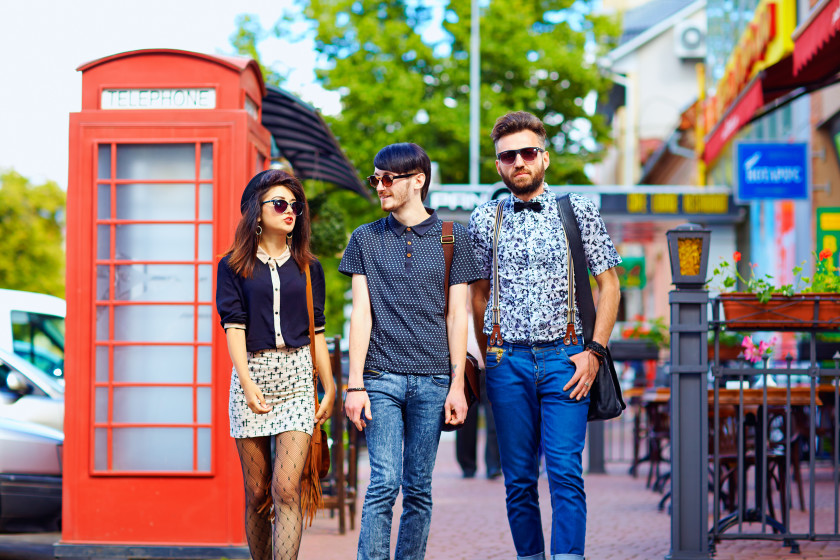 We know this is an obvious one, but strolling through London, people watching and appreciating the architecture, is one of the capital city's great unsung pleasures. It is the best way to chance upon the area's hidden gems and obscure corners.
For help getting around, you can check out Transport for London's section on walking. You'll find a London Underground map showing the walking times between stations, and a list of fascinating history and nature walks with downloadable maps.
London Tourist Information Centres also give out maps, or you can plan and print your route yourself online using Google Maps or walkit.com. Several websites and apps offer free self-guided walking tours themed around history, the royal family or shopping, including Walk London and the London Toolkit.
2. Cycling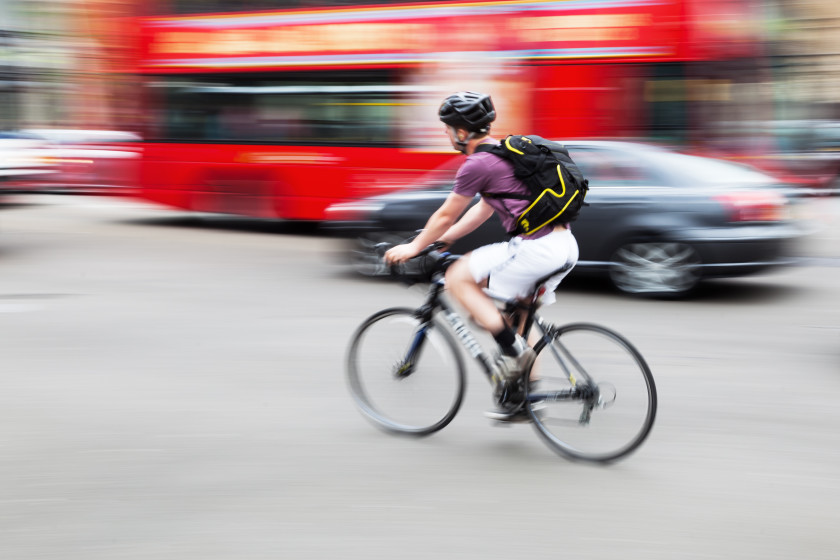 Cycling is a scenic and healthy way to get to your lectures every day – just remember to wear all the necessary protective gear. London has cycle paths ranging from leisure routes to commuter-orientated Cycle Superhighways, and you can download guides and maps from Transport for London's cycling section. There, you can also find details on free bike training sessions, as well as social rides to get pedalling with fellow cyclists.
The easiest way to get your hands on a bike is through the Santander Cycles scheme, which offers 'Boris Bikes' named after Mayor of London Boris Johnson. With a credit or debit card, you can hire a bike from the docking stations across Central London for as little as £2 – download the app to make the process even simpler.
Alternatively, your university may have a hire or share scheme, as well as facilities to encourage riding to lectures – City University offers helmet lockers and bike doctors, for example. To pick up an affordable bike, check out the listings on Freecycle, the cycling sections of eBay and Amazon, and bike shops like Recycling.
3. Uber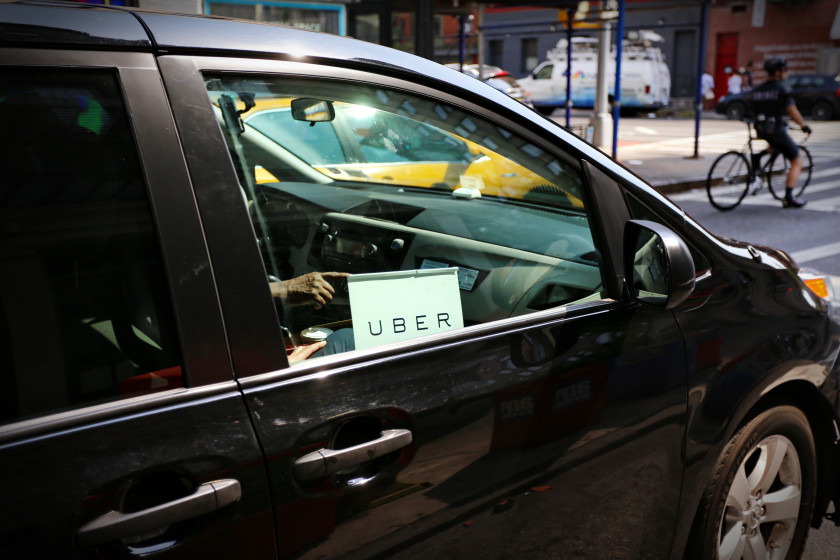 Taking a taxi is typically quite an expensive option for the average student budget, but the Uber app will make your cab journeys more appealing.
All you need to do is create an Uber account, and then book your car journey using their app. Your bank card will be linked to your account, so you won't have to worry about paying for your ride with cash later. You'll be able to see your car making its way to you on a map on your phone screen, and you can confirm what your fare will be before you head off.
It's usually cheaper than taking the average taxi, too – the fare from Marble Arch in London to Islington was just £9 to £12 when we checked. But if that's still a bit out of your price range, you can request an UberPool ride and share the journey with someone else heading in the same direction – you'll get some money off your fare. And if you recommend a friend, both of you could get an Uber ride absolutely free!
Have you booked your student accommodation in the UK? Student.com has fantastic student accommodation available in London, Manchester, Liverpool and many more cities.
4. Rideshare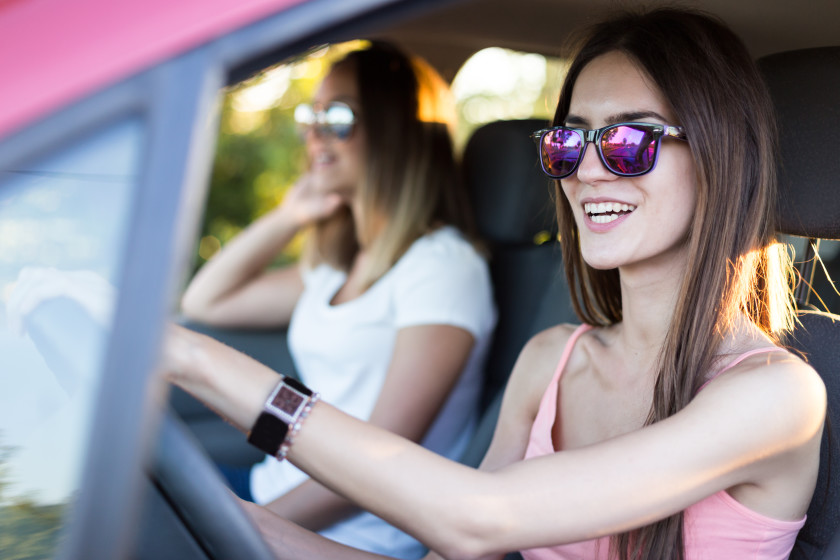 If you have your own car, or have a friend who does, sharing the ride to university and splitting the costs can be a cheaper, more environmentally friendly option.
But if you can't think of anyone to share with, you can make some new friends and save money in the process by using ride-share services like BlaBlaCar and Liftshare, which connect vehicle owners with passengers going the same way.
This is a great way to save cash on your morning commute into London, and might end up being cheaper than taking the tube depending on how many students share with you.
5. Car Rental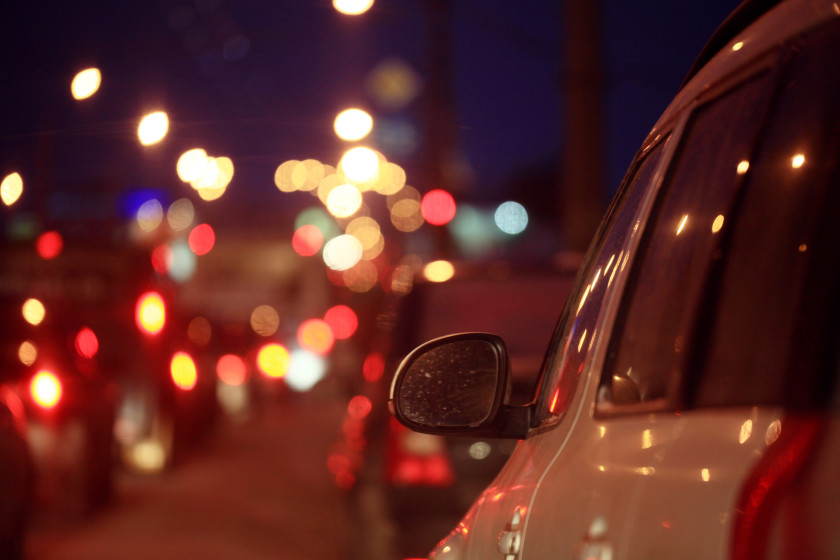 This may seem like an expensive option at first, but it can work out to be an affordable one if you don't have access to your own car. Share with friends or housemates to save money on the overall bill, and you'll soon find there are lots of other perks to having your own set of wheels – stop off at the supermarket on the way home, or swing by the park for a quick game of football.
All major car rental companies, from Budget to Thrifty, have branches in Central London, but you can also use a broker like EasyCar to rent cars from other people. If you plan to hire cars on a regular basis, you can also join a scheme like Zipcar which will let you hire a car in the local area using the special card or app.
Remember, if you drive in Central London during the week (7am to 6pm Monday to Friday), you must pay the Congestion Charge, which is £11.50 per day. With services like Zipcar, fuel, insurance and the Congestion Charge are all included.
6. Bus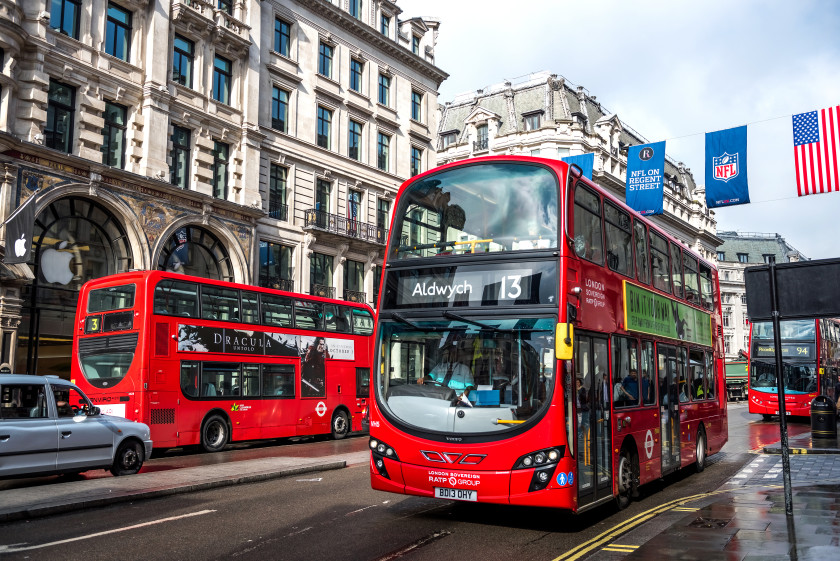 If you need to make a short trip across London, taking the bus is an affordable and scenic alternative to taking the tube. There are hundreds of routes crisscrossing the capital, and you can use your Oyster travel card to get around for as little as £1.50 per journey.
You can also get a seven-day travel pass for £21.20, or £14.80 if you have an 18+ Student Oyster Photocard, which saves you 30% off the price of adult Travelcards and Bus & Tram Pass season tickets. Travel as often as you like without being charged extra, and grab a seat on the top deck to get the best view as you whizz past London's world-famous sights.
7. Train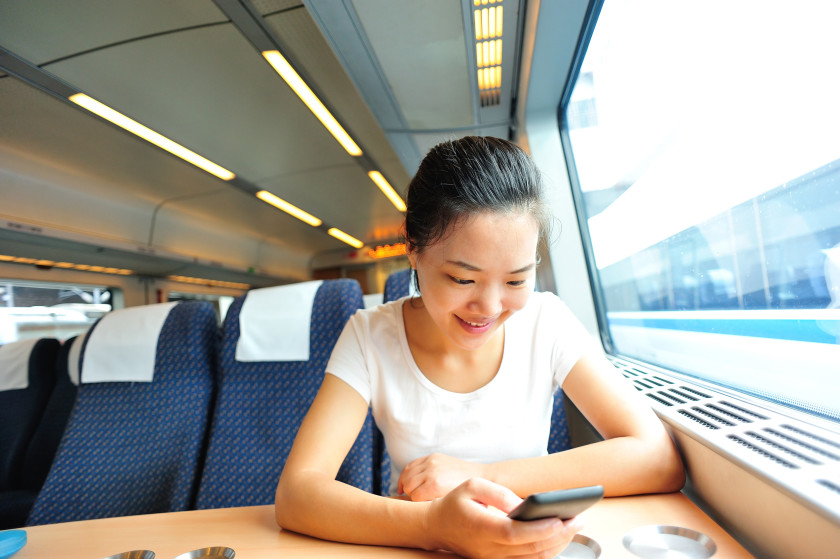 Overground trains are another great scenic way to get around London, as you'll enjoy wonderful views of city sights as you travel on your morning commute. Catch the Southeastern service from Lewisham to Victoria, for instance, and you'll head straight past the impressive Battersea Power Station and over the world-famous River Thames.
Trains run throughout the capital and out to the suburbs, from Heathrow Airport in the west right across to pretty Greenwich in the southeast. Once you know your way around the network, you'll be able to hop on trains and get from A to B more directly than by tube, as the overground serves parts of town not covered by the underground service.
Fares vary, but you can use TfL's single fare finder to get a rough idea of what you'll have to spend before you head out. Most train lines are covered by the money-saving Travelcards and Oyster, so you can still have a cheap trip.
8. Running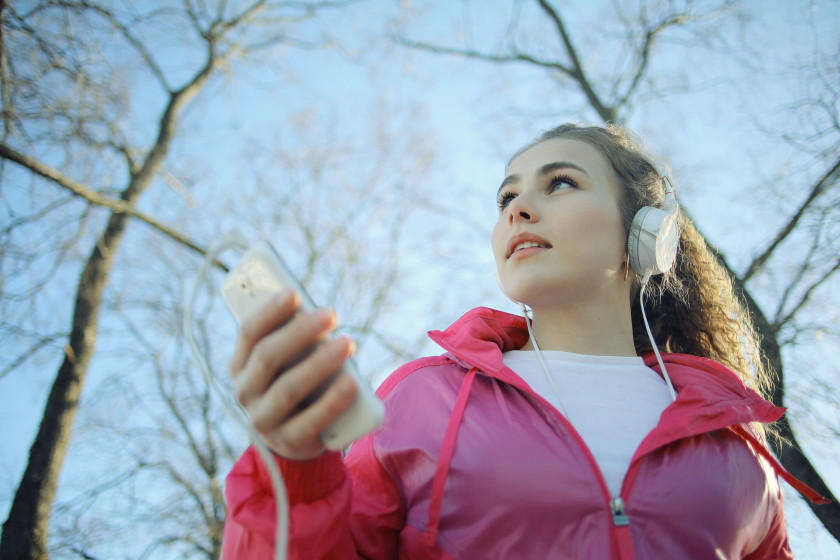 Running is another great way to bypass the London Underground for short trips, as you'll reach your lectures quickly and get fit in the process. Most universities in London have sports facilities with changing rooms and showers, so you won't need to worry about freshening up after a brisk jog.
If you're not sure how to get around, you can download apps onto your phone like MapMyRun, which will give you access to lots of routes and show you where you need to go on a map. You can also use them to keep track of the food you're eating or the calories burned if your aim is to get fit.
Apps like Strava will also show you how to join running clubs in the local area, so your commute to class could even help you make new friends.
9. Scooter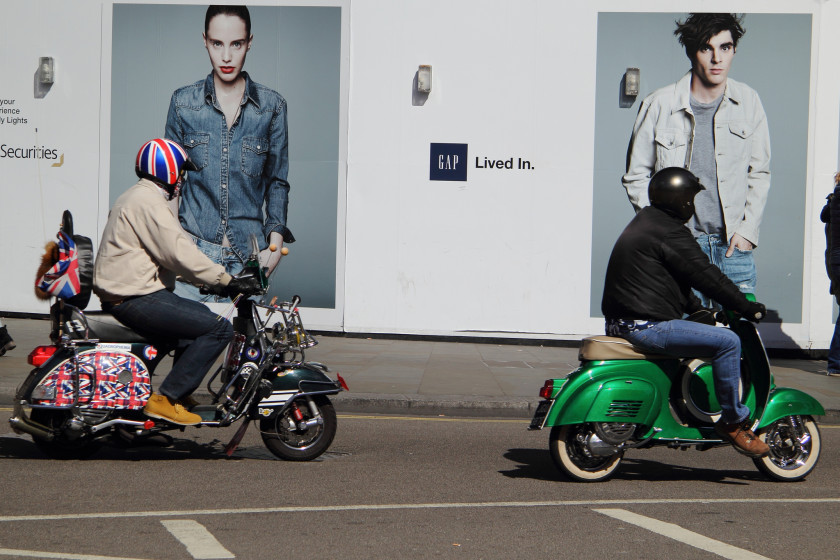 Like bicycles, scooters allow you to dodge traffic and find scenic side street routes across town, and they're great if you don't have the energy to pedal around.
You can hire your own scooter on a short or long-term basis with outfits like About Town, or opt for a monthly package with companies like Get Bike which will include things like basic training, protective gear, insurance and breakdown cover. Grab your helmet, and you'll be able to zoom to your classes in no time at all…
10. Cable Car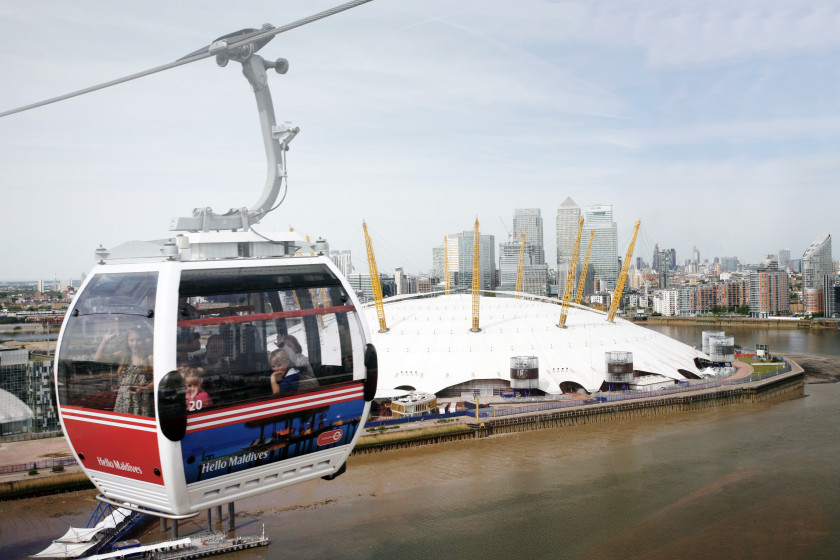 If you need to cross the River Thames as part of your morning commute to university, look no further than the Emirates Air Line cable cars.
They operate between the Royal Docks near the ExCel Exhibition Centre and the Greenwich Peninsula. Cabins arrive every 30 seconds, and you'll only have to ride one for approximately 10 minutes each way to get across the river.
One-way fares cost around £4.50, or less if you have your own Oyster card. If you're new to the area, this is a great way to get a budget bird's eye view of your new neighbourhood and famous London landmarks like the O2 Arena and Canary Wharf.
11. River Bus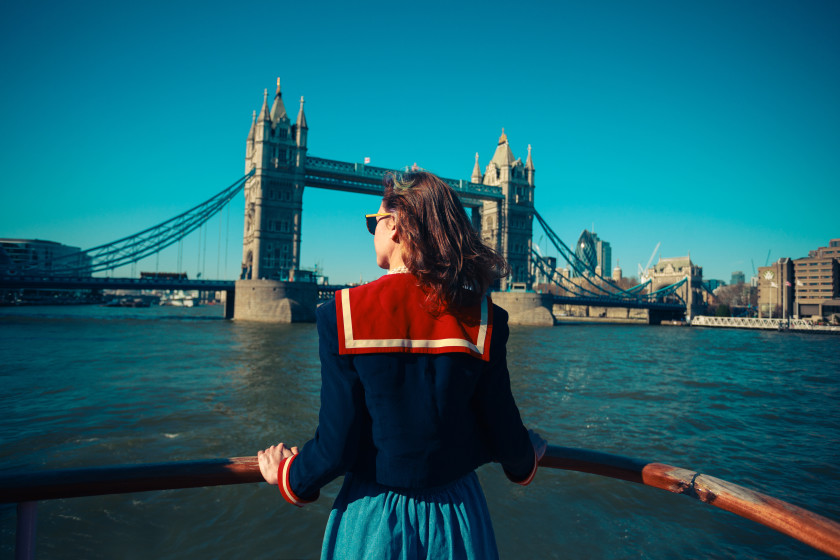 Ferries travel up and down the River Thames between Putney and Woolwich, via tourist attractions like the London Eye. You can take your pick from five routes between 19 piers, so ferries make an efficient as well as atmospheric travel option.
You can use your Oyster card to pay for your journey or buy a ticket in advance. A single journey in Central London costs around £7.50 (or £6.30 with an Oyster card), and prices fall to around £4.20 (or £3.90 with an Oyster) to the east and west.
For a day on the water, you can buy a hop-on, hop-off River Roamer pass from £11.55. Various companies offer leisurely sightseeing cruises, which sail along the river past attractions as far out as the grand 16th-century Hampton Court Palace (Map).
Or how about these…
These aren't completely serious suggestions, but if you want to avoid the London Underground with real flair, and go down in the history books as a legend among students, this is how you could do it…
12. Helicopter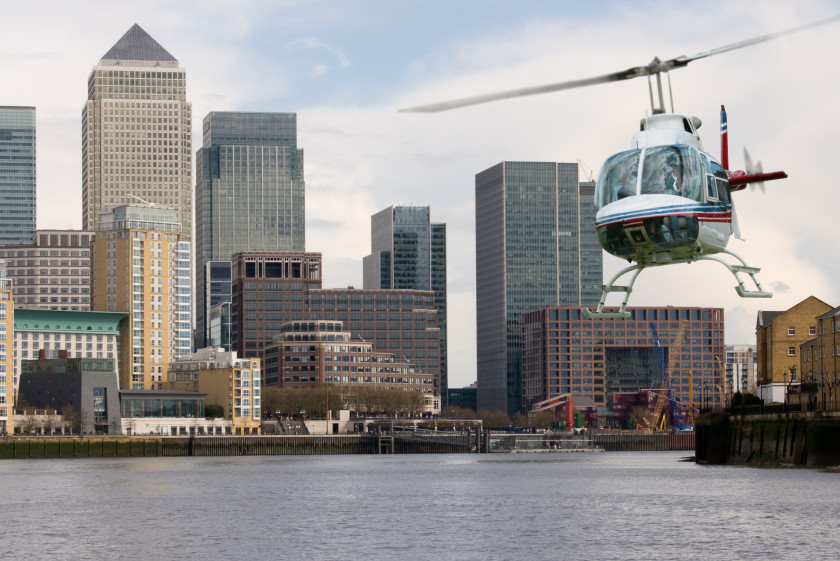 Impress your friends and become known as the James Bond of your year by catching a helicopter to your lectures!
Lots of companies including The London Helicopter and London Helicopter Tours offer flights over the city, so you could make your dream of swooping in to land a reality! The former charges £150 per person for a 12-minute flight down the River Thames – probably best to save it for a special occasion.
13. Tunnel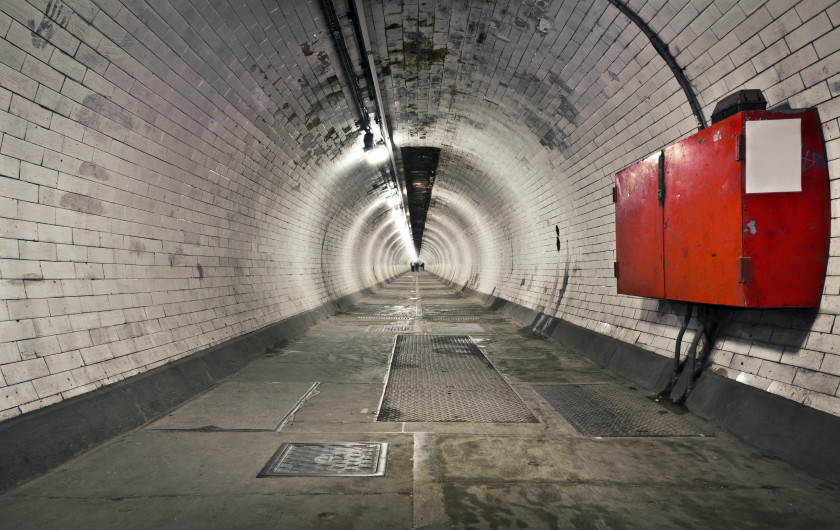 Surprise your lecturer by tunnelling into your classroom! Burst from the drains just as he is telling everyone to turn to page 32…
You can get a sense of London's subterranean layout, and learn how spies and villains used to use it to cross the city unseen, on a tour of the disused tube tunnels featured in the James Bond film Skyfall. Another tour takes in a deep level World War Two air raid shelter in Clapham South.
14. Parachute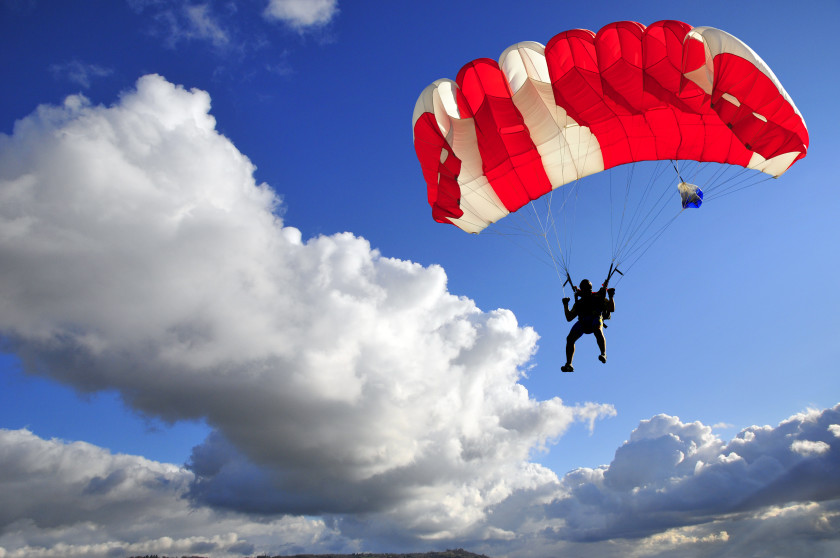 Crashing feet-first through your lecture theatre window will give you a whole new perspective on your studies – and you'll probably look really cool doing it.
Numerous schools and centres around London offer parachute training and tandem skydiving. London Parachute School charges £240 for a tandem skydive (including 40 seconds in freefall and five minutes under the parachute), and £380 for a course, consisting of a day's training and a jump from an aircraft at almost 4000m above ground.
Have you booked your student accommodation in the UK? Student.com has fantastic student accommodation available in London, Manchester, Liverpool and many more cities.