New Zealand may be small, but it's jam-packed with incredible sights and secret gems. Kick-start your adventures with this list of our top experiences…
1. Build your own spa pool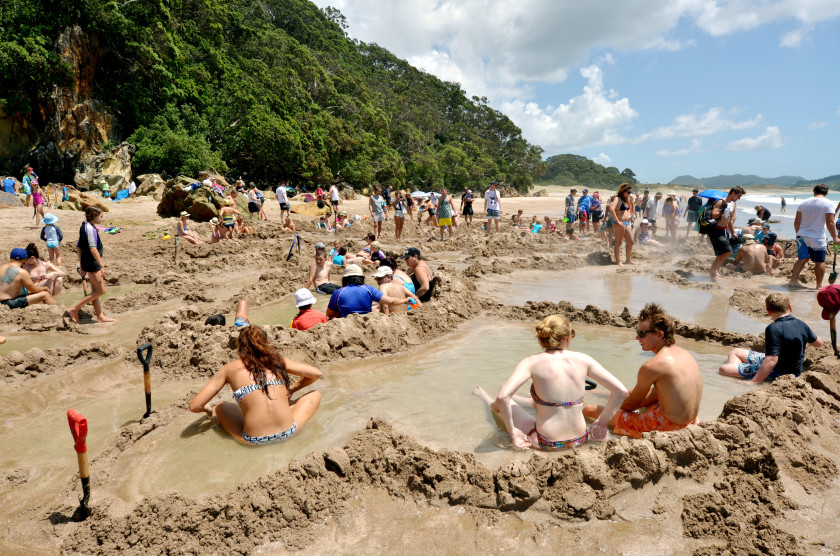 Ever wanted to have your own hot tub? Well now you can, for free! Pack a shovel and drive over to Hot Water Beach, based on the Coromandel Peninsula on the North Island. Start digging in the sand opposite the big offshore rocks once you get there, and watch in awe as warm water comes gushing up. Hot Water Beach sits right on top of natural underground hot springs, which bubble through the golden sand two hours either side of low tide. Lie back in your own thermal pool and forget all about studying for a few hours…
Find out more here.
2. Make friends with cute seal pups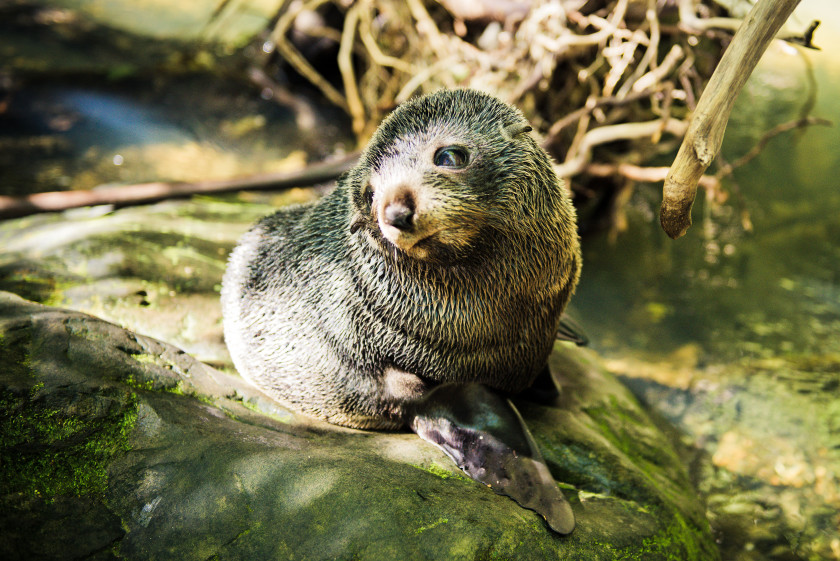 Imagine a scenic stroll to arrive at a cascading waterfall – idyllic, right? Now picture that again, but this time along with hundreds of baby seals. Throughout winter between June and August, herds of super cute seal pups swim upstream to the Ohau Waterfall near Kaikoura on the South Island, while their mothers hunt for food. Walk 10 minutes through the Ohau Point Fur Seal Sanctuary and you can become best pals with these adorable furry critters, and watch them splash about in the pool. Don't forget to pack your camera – you'll probably want to relive this moment.
Click here to read more.
3. See glowworms perform a natural light show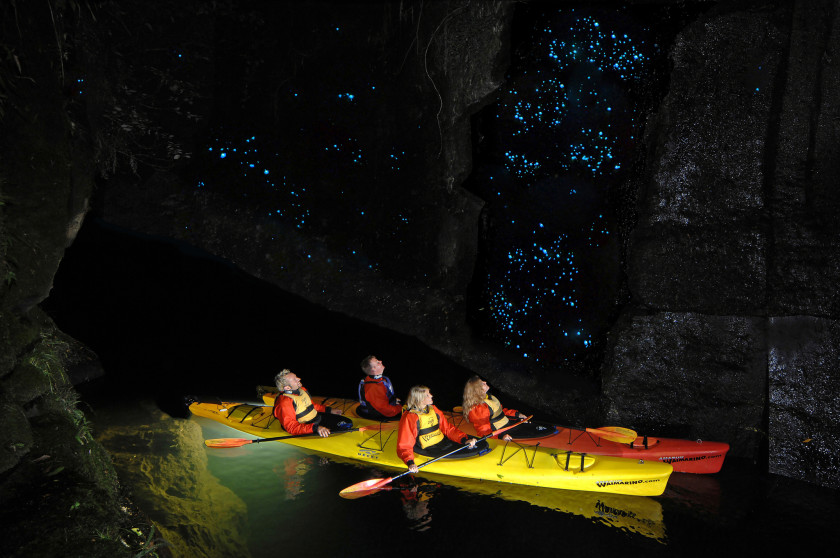 Take a guided trip into the caves under the lush, green hills of Waitomo on the North Island, and you'll get a pleasant, if unexpected, surprise. Switch off your torch and look up at the ceiling to watch it light up with the eerie blue fairy lights of thousands of living glowworms. If you're feeling particularly adventurous, you could try blackwater rafting to see these magical creatures, where you crawl, swim and float along the caves' subterranean streams with a rubber ring.
To find out more, click here.
4. Climb to the top of the world's steepest street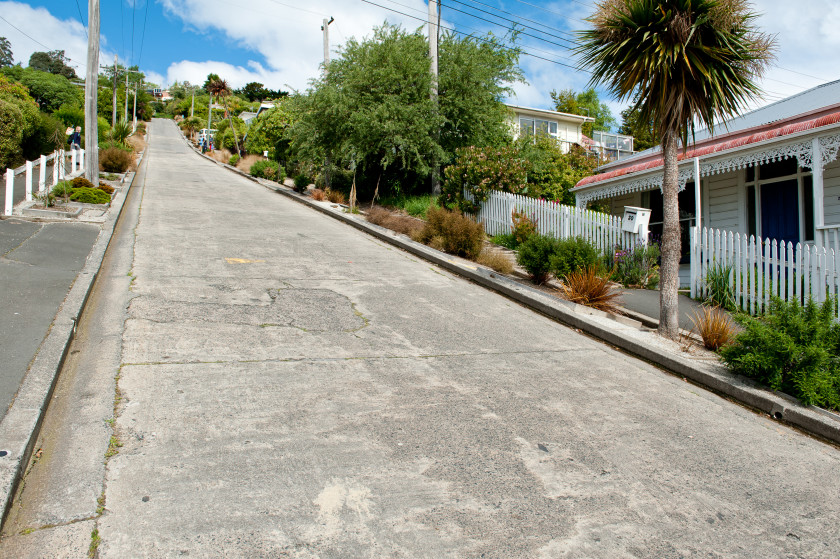 Dunedin on the South Island lays claim to the steepest street on the planet. Like many areas in New Zealand, its roads were laid out using a grid pattern by city planners in London, without much consideration for the area's hilly terrain – so this record-breaking road was completely unintentional! Today, Baldwin Street plays host to lots of fun events, including the chaotic Jaffa Race in July when 30,000 circular sweets are rolled down it for charity. You can also join in with the Baldwin Street Gutbuster in summer, when athletes race to the top and back down again.
Read more about Baldwin Street here.
5. Discover Wellington's hidden nightlife
It's no secret this waterfront capital city is one of the coolest places to be in New Zealand. But in among its trendy shopping streets and cobblestoned laneways, you'll find a wealth of secret spots just waiting to be explored after dark. Foxglove looks like a pretty ordinary pub from the outside, but step through the wardrobe inside and you'll stumble upon a hidden cocktail bar called Foxtail. Cuba-inspired Havana is based in two colourful cottages down a quiet lane, and offers a finger-lickingly good tapas menu. But if you can't find the bathroom later, here's a hint: take a peek behind the bookcase.
Find out more here.
6. See wild kiwis on Stewart Island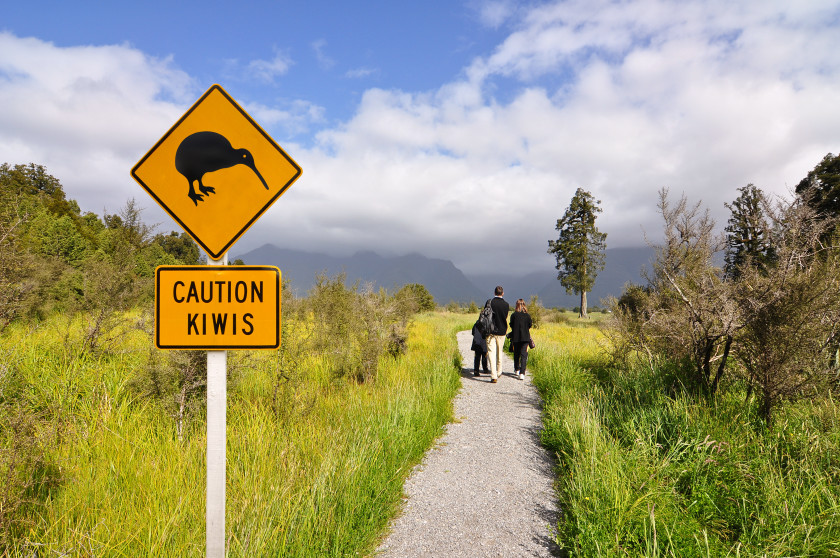 Stewart Island is New Zealand's third largest island, but it's often overlooked by all but the most adventurous explorers. It's actually one of the best places on the planet to see wild kiwis, as the nocturnal birds outnumber local people and can even be seen during the day. Spend time searching for New Zealand's adorable national icon, then explore the island's 280 kilometres of backcountry trails and native bushland. If you're lucky, you might catch sight of the Aurora Australis (the southern version of the northern lights) when the sun dips below the horizon.
Click here to read more.
7. Take a tunnel down to a secret beach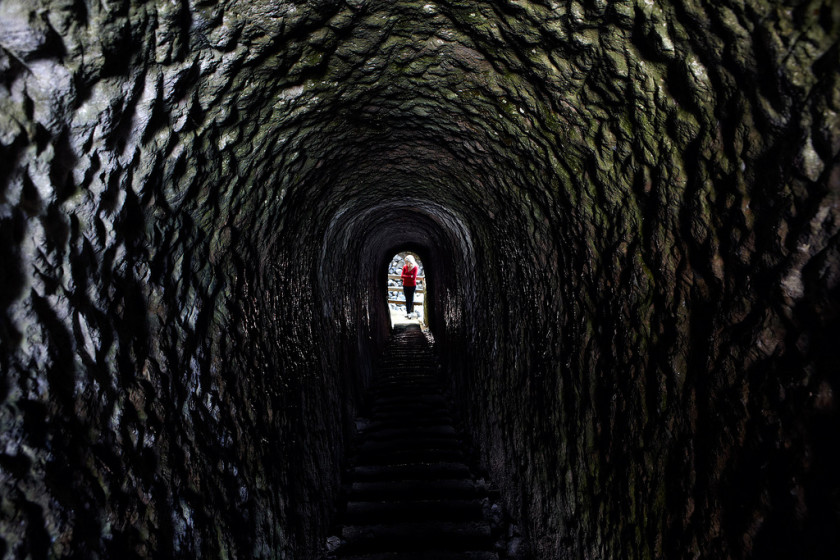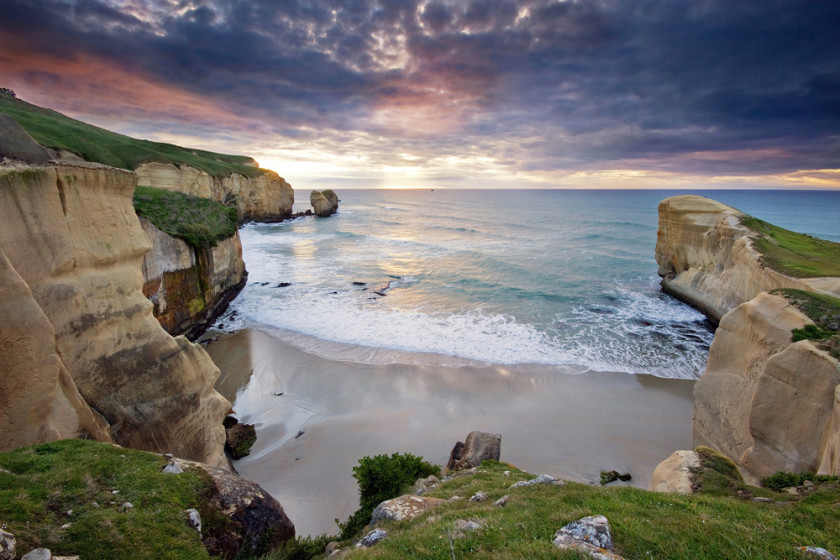 Two kilometres south of Dunedin you'll find Tunnel Beach, a gorgeous secluded stretch of coast at the base of a line of high cliffs. The only way to reach it is through a tunnel on private farmland, which was carved by hand in the 1870s and leads you down to the water. It's naturally lit so it's a little spooky, but once you're on the other side you'll enjoy spectacular views across the area's rugged sandstone coastline, which is known for its beautiful rock arches and caves. Look out for fossils and shell fragments along the cliff walls.
You can read more about Tunnel Beach here.
8. See a lake coloured with glacier dust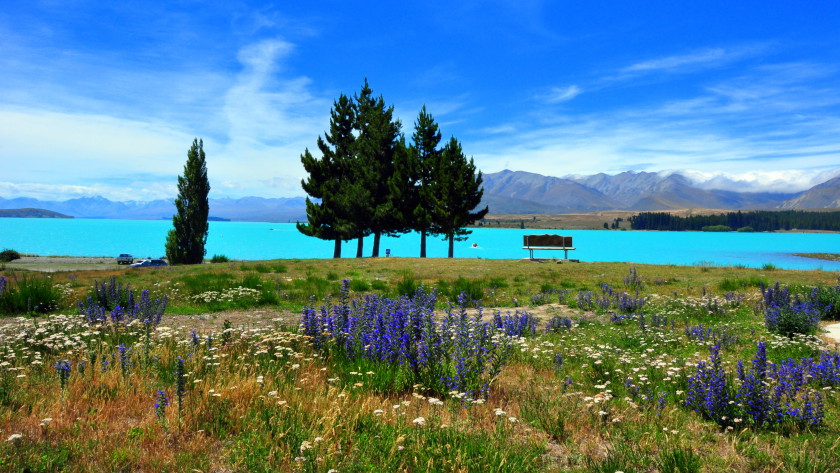 Based at the foot of the snow-capped Southern Alps and surrounded by wildflowers, Lake Tekapo is a rare sight. Its striking turquoise blue colour is the result of the surrounding glaciers grinding up rocks into a fine dust, which travels downwards and ends up suspended in the water of the lake. Hike up to the University of Canterbury's Mt John Observatory for one of the best views going, or stick around until night falls – as part of the UNESCO Aoraki Mackenzie International Dark Sky Reserve, Lake Tekapo is a stargazer's dream.
Find out more by clicking here.
9. Check out unique wearable artworks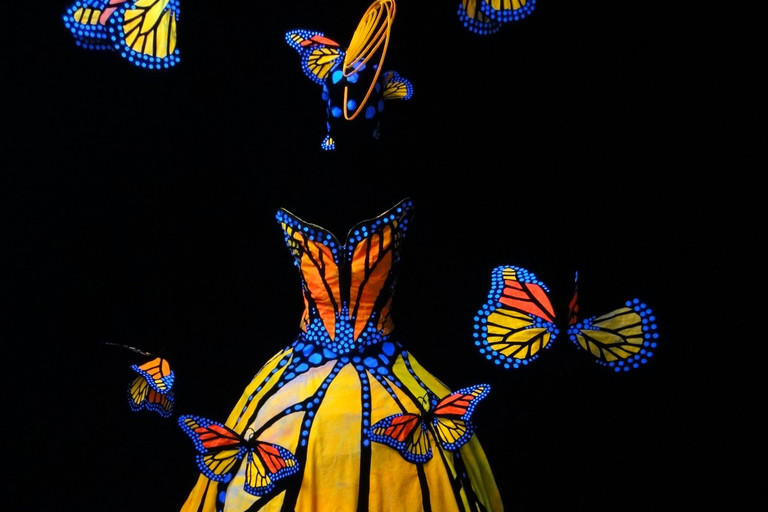 At the World of WearableArt, the rules are simple: anything that is in any way wearable can find a place on the stage. Entries to this unique annual design competition come from eclectic, inspiring designers, with backgrounds in everything from art to architecture. Crayfish-themed costumes and elegant wooden dresses have featured among the jaw-dropping creations from past years. If you can't make the competition held in Wellington every spring, visit the World of WearableArt Museum in Nelson to see some of the imaginative award-winners. Look out for the 'bizarre bras'.
Read more here.
10. Tour an active volcano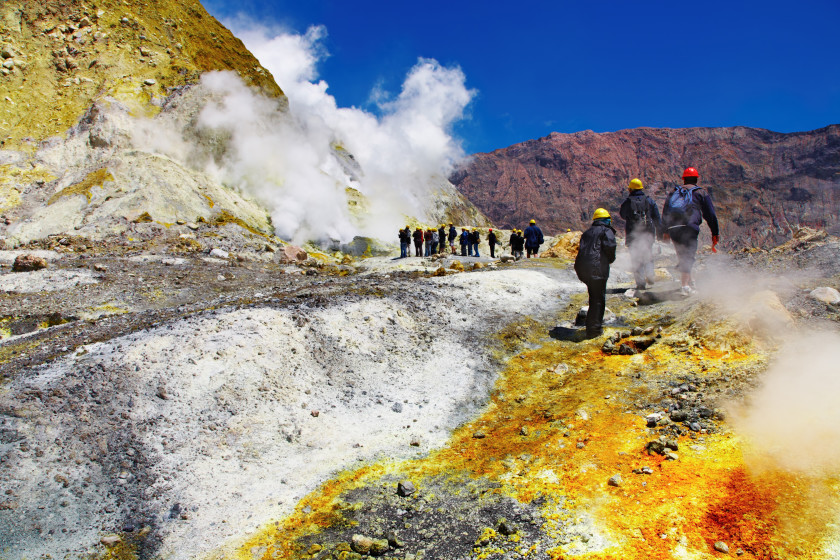 White Island is well worth a visit if you can muster up the courage – it's New Zealand's most active volcano! Don a hard hat and gas mask on a guided trip from Auckland or Rotorua, and you can set off on an adventure to discover its smoking crater lakes, bubbling mud pools and multicoloured rock deposits. Dodge hissing vents and toxic steam clouds on the way to the ruins of the sulphur factory, and discover the stories of the ill-fated miners who worked there. One word of warning though: the sulphur smells strongly of rotten eggs!
Want to find out more? Click here.
Have you booked your accommodation in New Zealand yet? Student.com has fantastic student accommodation still available in Auckland, Christchurch and many more cities.