University life doesn't have to be all books and lectures. Why not join the ranks of one of these weird and wonderful societies, and take up sack racing or extreme ironing?
1. Concrete Canoe Team, University of Wisconsin-Madison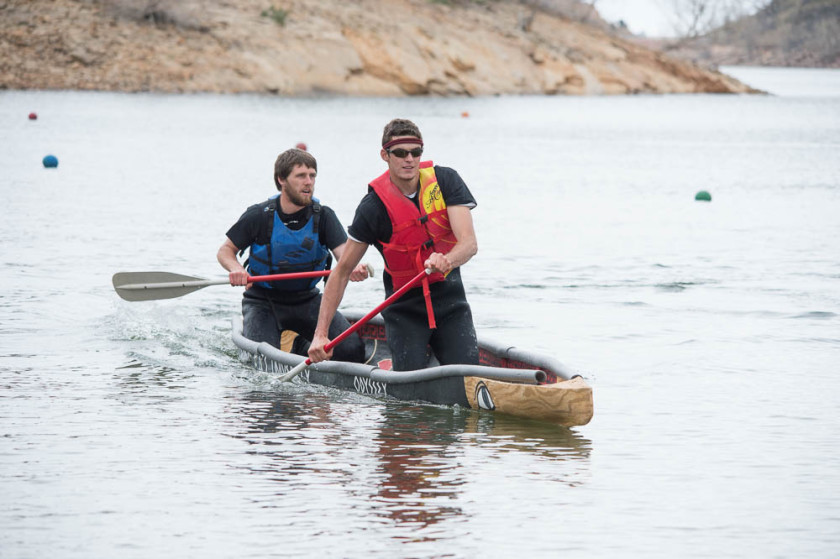 Boats have been made with materials like wood, steel and fiberglass for hundreds of years, but anything can float if it's been shaped properly – even concrete! The Concrete Canoe Team at the University of Wisconsin-Madison regularly puts this theory to the test, by constructing vessels from concrete and setting sail on them. In one year with this club, you could learn skills in design, analysis and testing, construction, quality control and finishing – and at the end of it all, you'd get to go for a ride in your very own canoe!
2. Shire of Grey Gargoyles, Society for Creative Anachronism, University of Chicago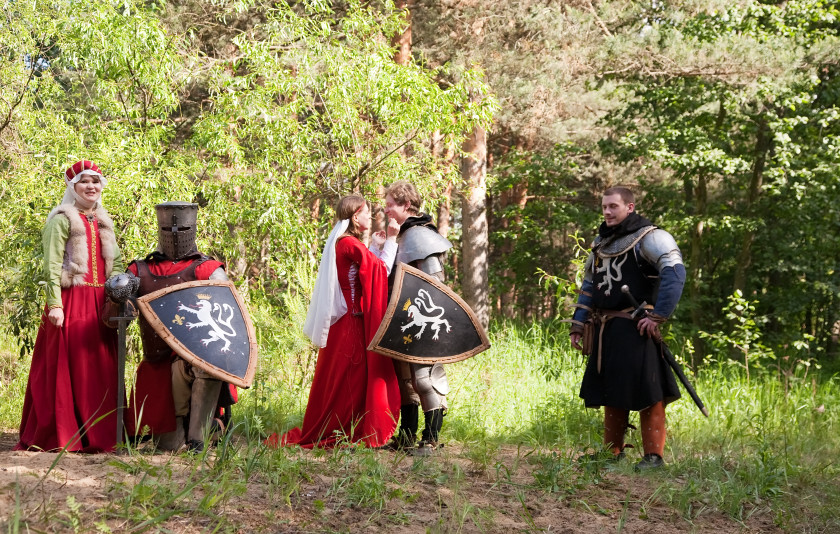 Have you ever felt like you were meant to live in another era? Well, you're not alone. Join the Shire of Grey Gargoyles at the University of Chicago, and you can live life like you're from the Middle Ages. Step back in time with this quirky club, and you can try everything from martial arts and cooking to combat and crafts. Active participation is encouraged, so you can invent your own new name and dive into a Medieval-themed roleplaying game.
3. Viking Society, University of Plymouth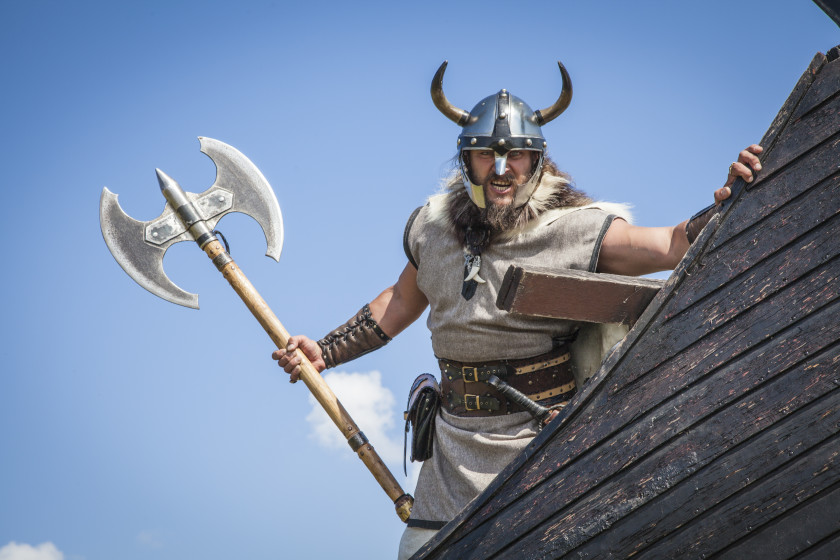 For those who would prefer to embrace their inner barbarian, perhaps the Viking Society in Plymouth is slightly more appealing. While you can't quite take to the seas, you can craft your own clothes and learn to play-fight in true Viking style. You'll even have the opportunity to attend and participate in historical re-enactments at events like the Glastonbury and Templecombe Medieval Fair.
4. Quidditch & Harry Potter Society, Nottingham University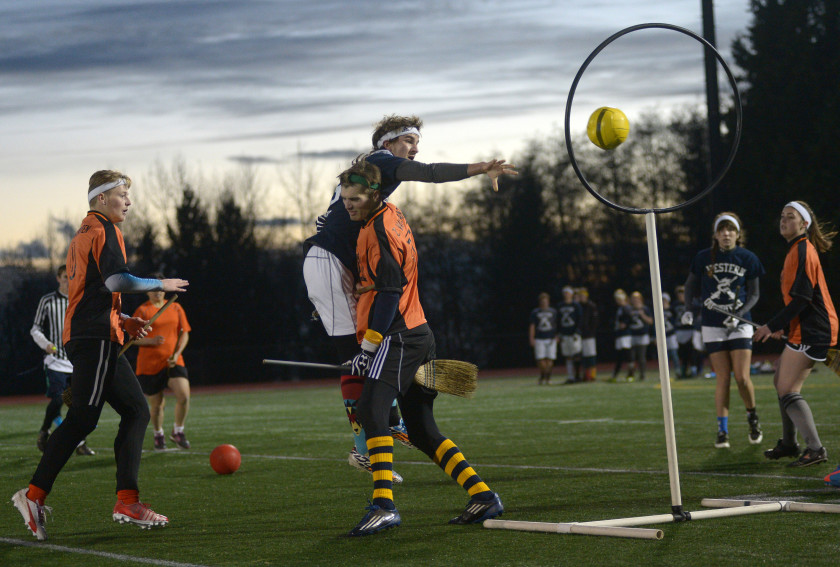 You don't need magical powers to embrace your inner witch or wizard – just grab your broomstick and pretend! Quidditch (from the Harry Potter books) is now a fully practised sport, and is a cross between rugby and dodgeball played by over 300 teams worldwide. The University of Nottingham players at the Quidditch and Harry Potter Society make up just one of those teams. They socialise off the pitch too, with things like cocktail making, Butter Beer tasting and scavenger hunts, which they call hunting for horcruxes…
5. Sheila and Her Dog Society, Cambridge University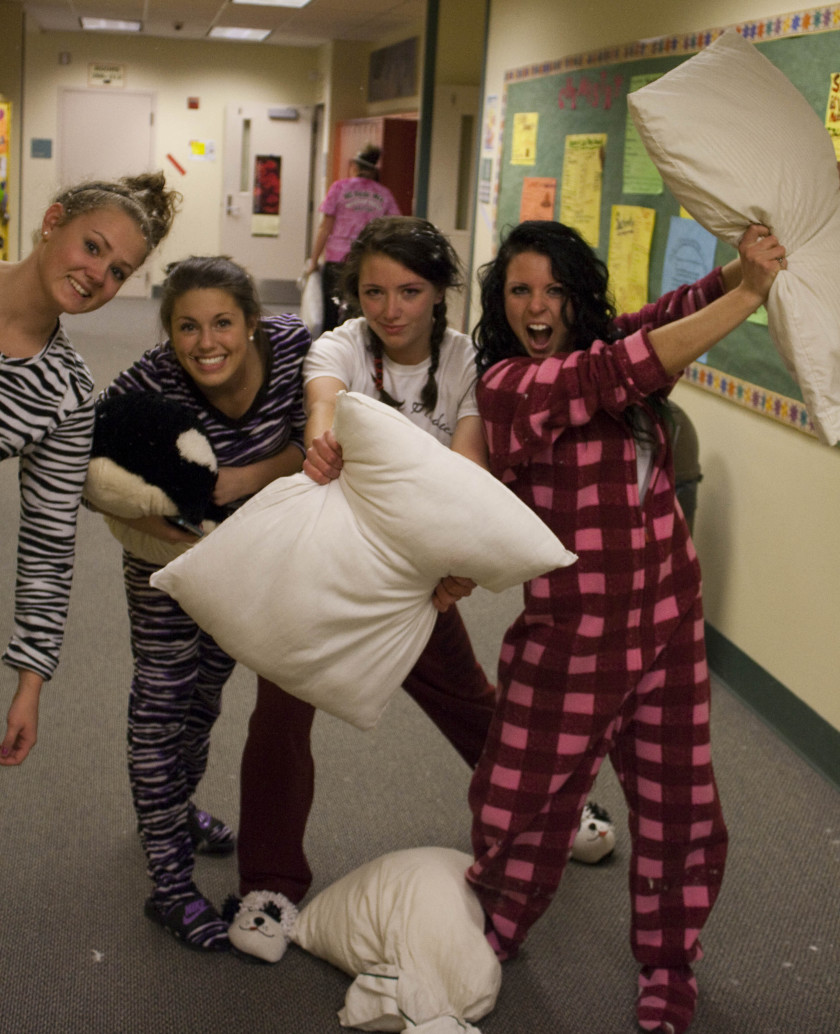 Moving from your teenage years into adulthood can be tough at times. If you'd rather spend your evenings reliving your childhood days, the Sheila and Her Dog Society could be for you. Its University of Cambridge members meet adorned in dressing gowns, to drink hot chocolate and read bedtime stories to each other. Let your inner six-year-old loose, and don't forget to pack your teddy bear…
6. Humans vs. Zombies, Multiple Universities Globally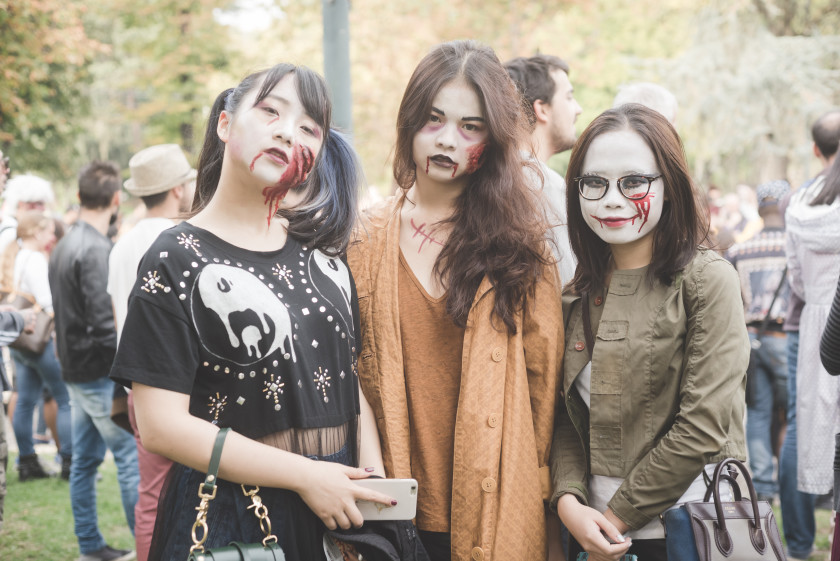 Any fans of the hit American TV show The Walking Dead will love joining in with Humans vs. Zombies. It started at Goucher College, and now runs at hundreds of colleges and universities across the world. All it is is a fun game of tag, set in an imaginary post-apocalyptic environment. If you get caught by a student on the zombie side, you switch teams and have to catch someone on the human side at least every 48 hours, or you'll risk losing the game.
7. Competitive Eating Society, University of Kent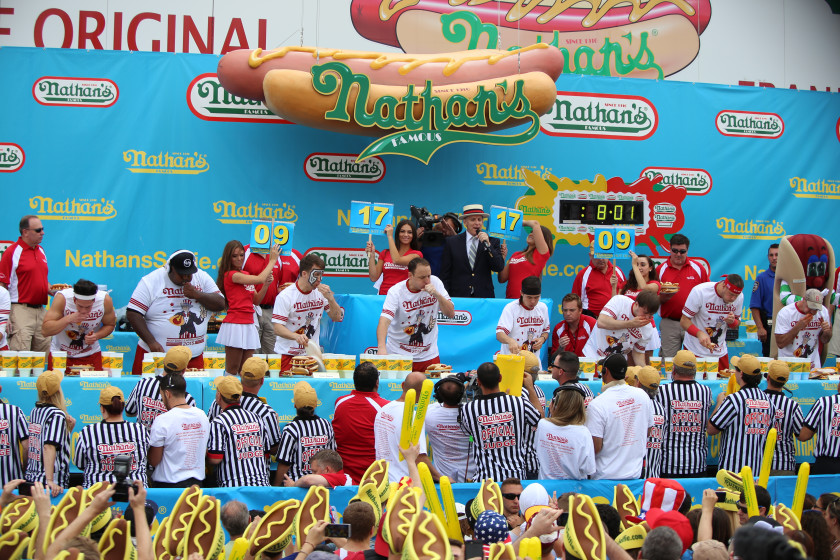 Kent University hosts the Competitive Eating Society, for those who love to eat. Inspired by The Travel Channel's TV show Man Vs Food, ample portions of hearty grub are always on the menu at this fun society. You'll be able to take part in competitive eating competitions, and showcase your talent in regular challenges – but be warned, they're not for the faint of heart!
8. Robot Football Society, University of Plymouth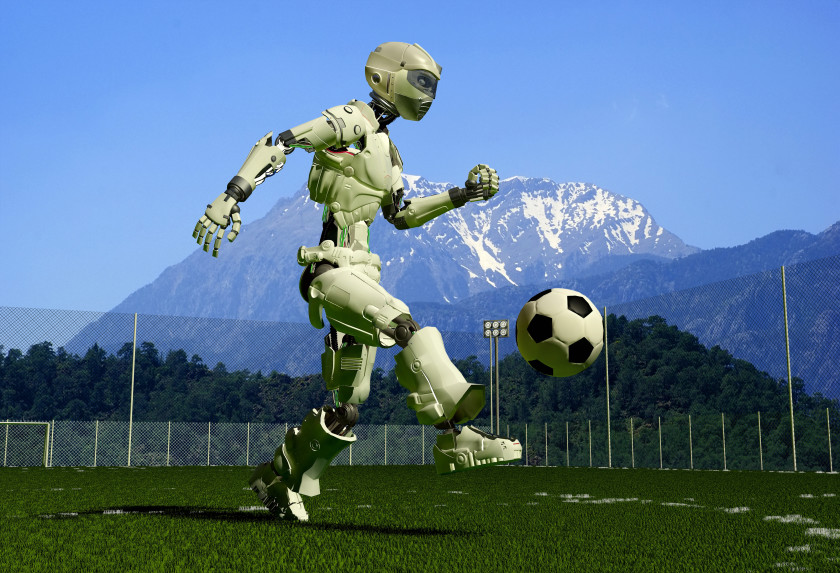 It's not often you can combine a love for football and robotics, but if you join the Robot Football Society in Plymouth you'll find the two hobbies go quite well together. The robots are designed by students and staff at the University of Plymouth, and are used for teaching as well as internal competitions. Get involved, and you'll have a shot at winning the Robot Football World Cup!
9. USSU Pirate Society, University of Sussex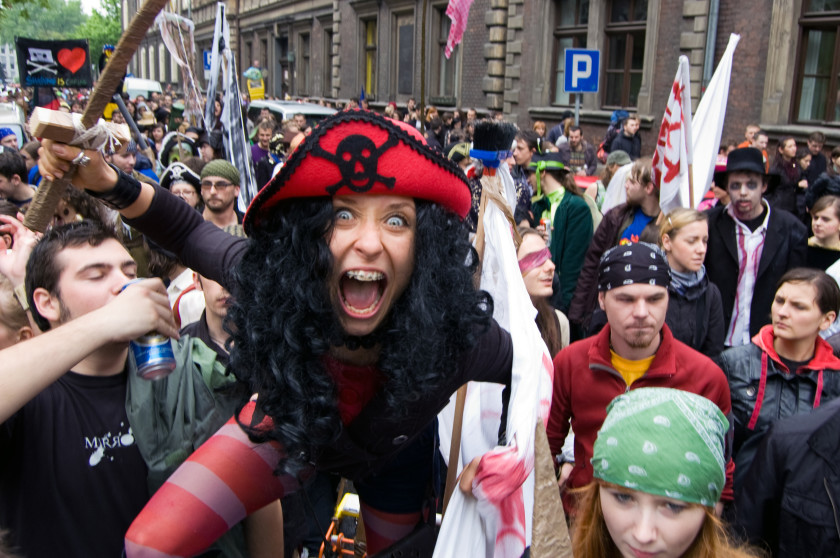 If you're attending the University of Sussex, make sure you don't miss out on becoming a pirate. The USSU Pirate Society is one of many similar clubs across the UK, and was founded as a light-hearted alternative to traditional campus groups. Dressing like a pirate is mandatory, and members must use compasses or treasure maps to find their way around.
10. Extreme Ironing Society, University of Nottingham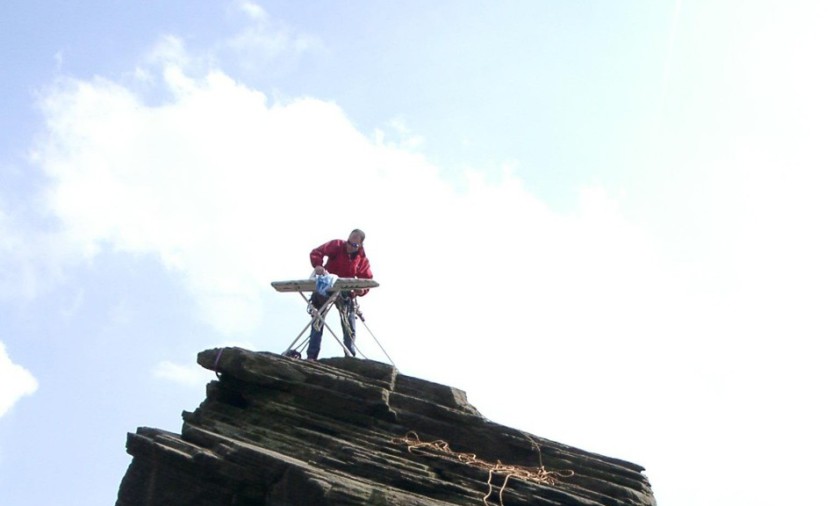 The Extreme Ironing Society at the University of Nottingham proves that students can sometimes be interested in doing their chores. Members of this quirky club catch up on their ironing in extreme locations, whether they choose to do it while surfing or abseiling off a cliff. If you're brave enough to join their ranks, you'll be guaranteed to have fresh clothes as well as plenty of adventures throughout the academic year.
11. The Nicolas Cage Appreciation Society, Lincoln University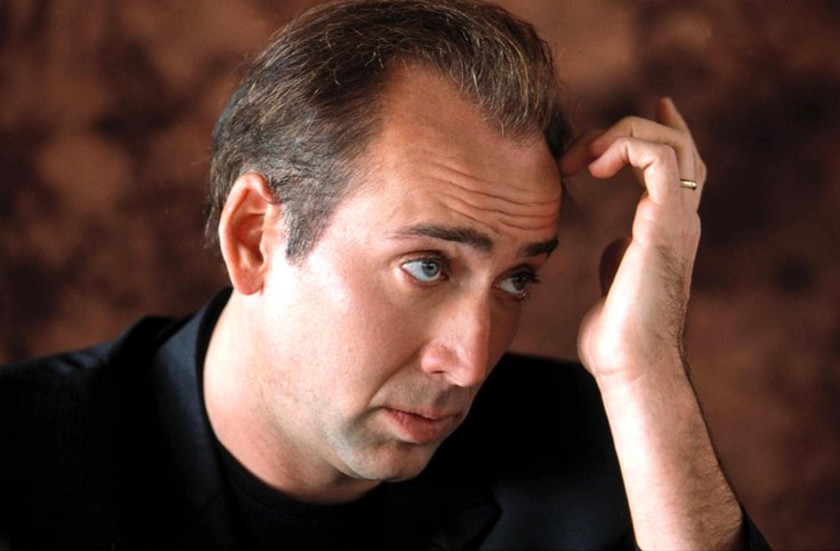 This society's ethos is simple – to join, you must love the American actor Nicolas Cage, who you might have seen starring in films like Con Air, Face/Off and National Treasure. Once you're a member of the Nicholas Cage Appreciation Society, you'll be able to organise movie nights and themed socials with your fellow fans in Lincoln.
12. Gravity Vomit, Bath University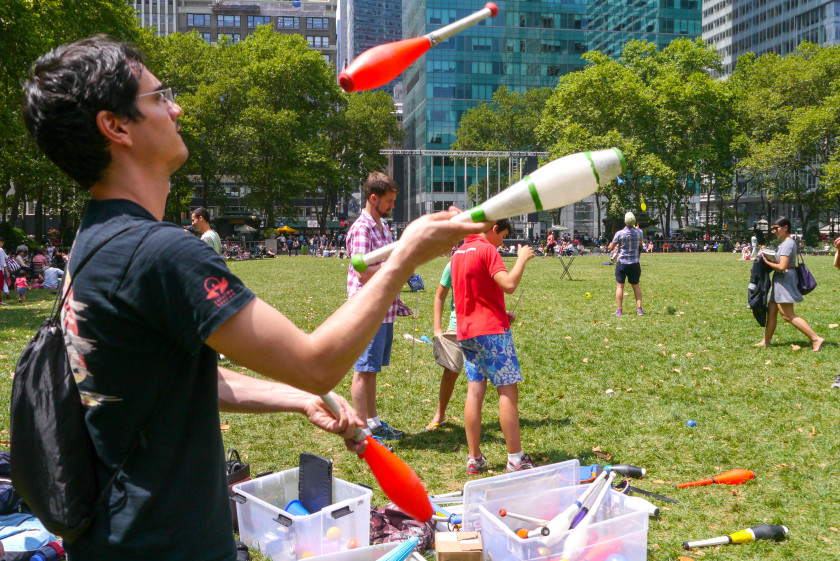 Bath University is home to Gravity Vomit, which we'll admit has an unusual name. In reality, this student society is all about juggling, using everything from hoops to unicycles. Once you're a member, you'll be able to practice your circus skills, and maybe learn a few more – workshops are sometimes held so you can learn a few unusual new tricks.
13. KiguSoc Society, University of York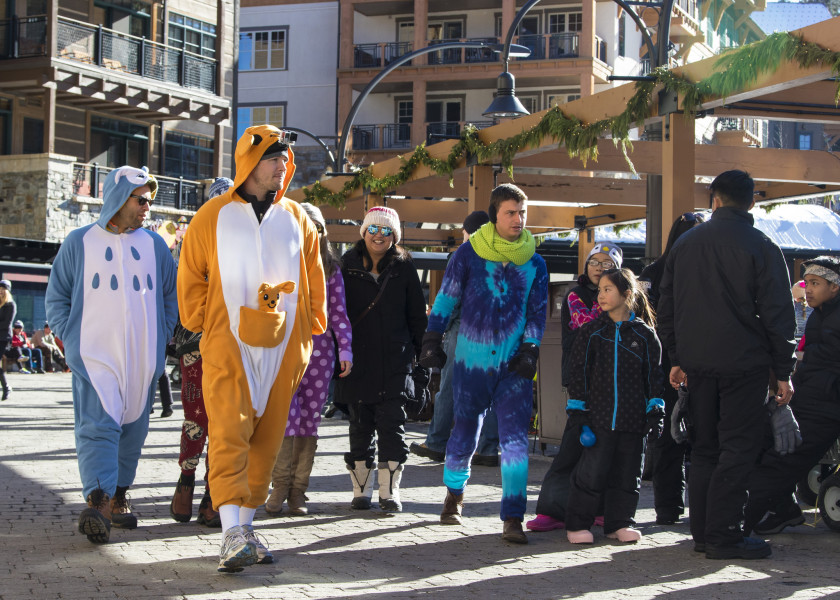 Too comfy to change out of your onesie for class? We've all been there. Kigus are Japanese onesies for adults, and the KiguSoc Society at the University of York encourages fans of the garment to get outdoors together. So whether you choose to dress as a bear, a cow or even a giraffe for your next seminar, you'll be surrounded by like-minded friends.
14. Sack Racing Society, University of Liverpool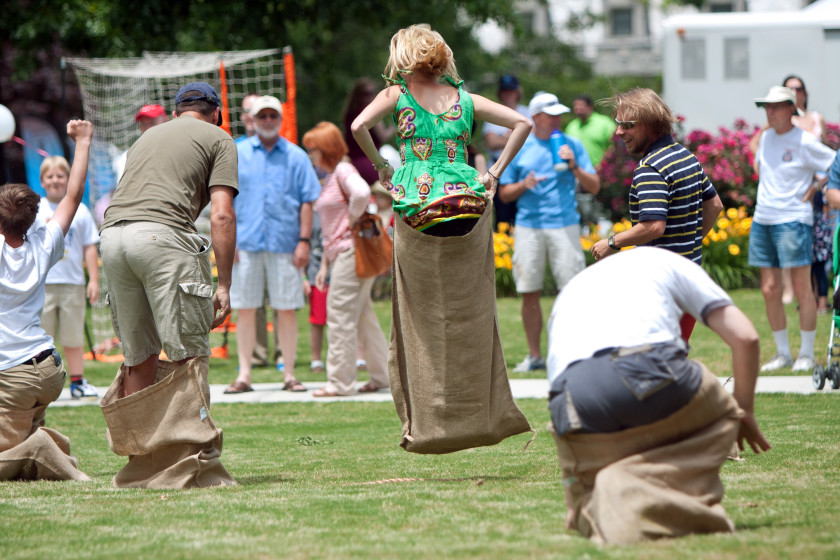 It's a common misconception that you have to go to the gym to get fit. Instead, you could just grab a hessian sack and hop along down to the University of Liverpool, where you can join The Sack Racing Society. Once you're a member, you can relive your childhood sports days and get some exercise while you do it.
15. Gog Magog Molly, University of Cambridge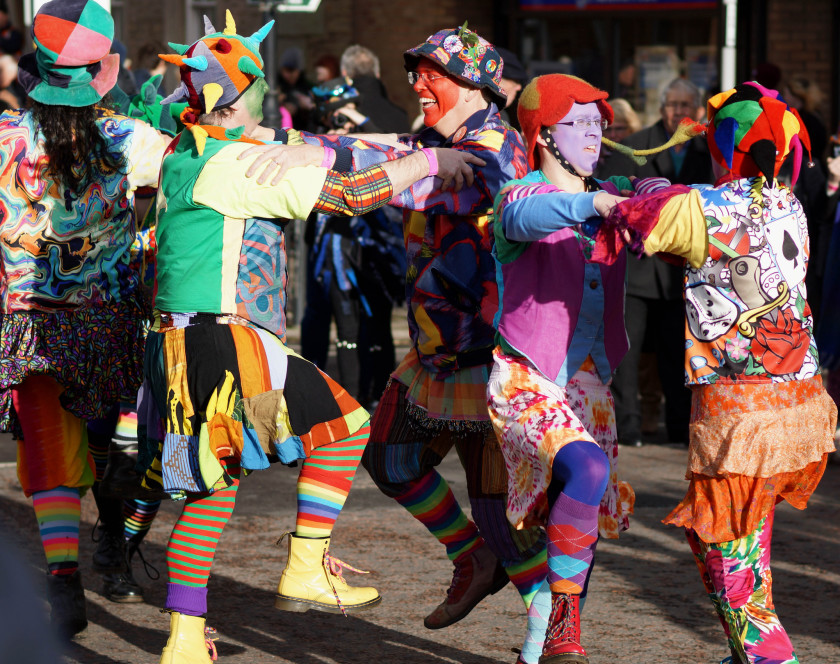 At the University of Cambridge, you can get involved in the Gog Magog Molly society. Members take part in a dance that resembles traditional English morris dancing, while dressed up in all the colours of the rainbow. You'll need a pot of exceptionally bright face paint to really get in with this crowd, as well as a love of quirky dance routines.