London is known for an endless amount of fascinating places to visit, and we can understand why people love to explore this amazing city. But when it's freezing outside, it's easy to want to stay in. Luckily London has plenty to offer also in the winter months, both inside and outside. As we're getting into mid-winter, we have rounded up the top things to do in London when the weather is feeling chilly.
Expand your mind at the Natural History Museum
A firm favourite for both locals and visitors, The Natural History Museum transports visitors back in time. With a skeleton of a blue whale, the largest animal ever thought to have lived, and exhibitions about topics such as human evolution, volcanoes & earthquakes, and fossils, you can easily spend hours taking in all the exhibitions. With a nice cafe on site for a hot chocolate warmer, or plenty of restaurants and cafes to choose from close by, you can easily spend a day taking in this great museum. Keep an eye out on the website for special events – including an epic opportunity to have a sleepover amongst the dinosaurs.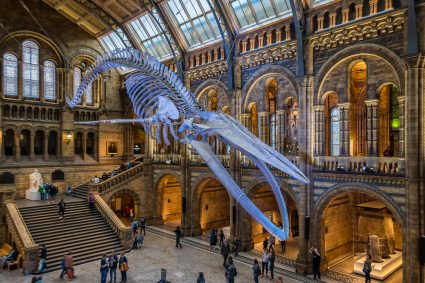 Dine in an igloo at Coppa by the Tower
Yep, you read that right. You don't need to go far for a special dining experience this winter. The team at Coppa Club have created some insanely cosy igloos right around the corner from the Tower of London. Think alpine retreat with a beautiful backdrop of London, with views of the riverfront and The Shard right across the Thames. Originally set up only seasonally, the igloos proved so popular that they are now available year-round and can be booked through their website.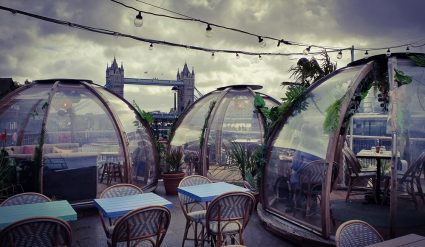 See a film at Picturehouse Central
Ok, we admit you can see films at home too, thanks to the many streaming services available these days. But is the experience the same as a trip to the pictures? When you are surrounded by art deco, good food and drink, that will take the movie experience to the next level. Convenient location in the West End, high-tech screens and plush seating are just three of the reasons why you should visit. Picturehouse offers a student discount for memberships as well, so if you like going to the movies often, you can save some money with a discounted membership too. You can check out their screening schedule on the the Picturehouse website.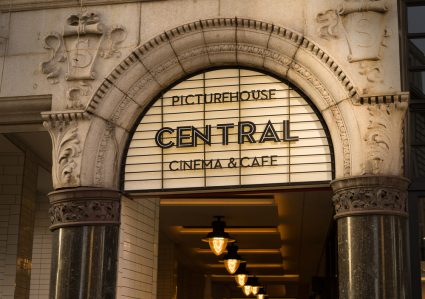 Get a sugar fix with Dark Sugars
You will thank us for this one. Only true chocolate lovers will already know about this secret, amazing place where all your chocolate dreams can come true. With the colder weather during the long winter months, it's the perfect excuse to indulge. Dark Sugars uses the best cocoa beans from Ghana to create some of the best chocolate products in London. You can find Dark Sugars in Brick Lane and Greenwich, as well as order their chocolates online.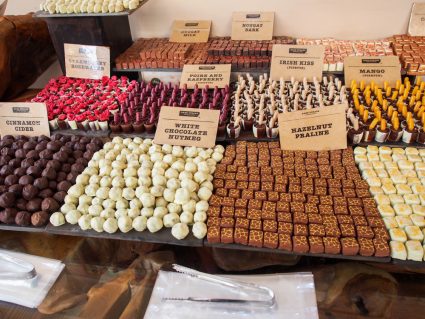 Pop in at The Mayflower
With an open fire and history dating back to around 1550, this pub is perfect for a winter hideaway. Located in Rotherhithe Village along the Thames Walk, the pub has some stunning river views, as well as the original Mayflower ship's mooring point right on its doorstep. What could be better on a cold winter's day than sitting by the open fire, drinking a pint and eating Sunday roast, or some of the best fish and chips in London.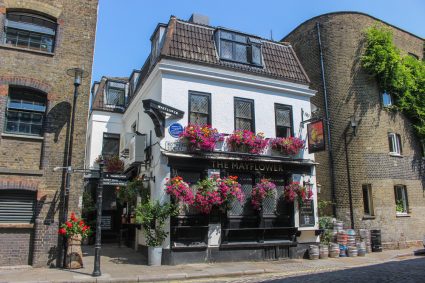 See a musical in the West End
London is one of the leading cities for live entertainment anywhere on earth, with only Broadway in New York City competing with London's West End as the musical capital of the world. From classics like The Phantom of the Opera and Les Misérables to newer favourites like Aladdin or the Lion King, seeing a musical in the West End is an unforgettable experience. You can also save a bit of money by getting last minute tickets when the theatres will sell their tickets for cheaper rather than have empty seats.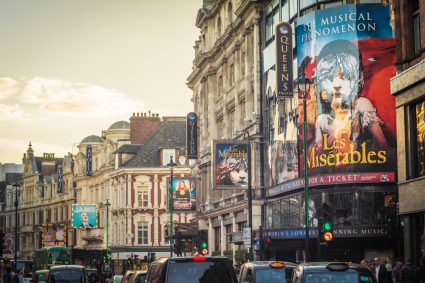 Go ice skating
Finding things to do indoors to stay warm during the cold months is one thing, but at the end of the day, there are plenty of fun things you can do outside too, not despite it being cold but specifically because of it. One of the most fun winter activities is ice skating, which you can do in many cool venues around the city. Some of the most popular skating rinks open during the winter months are at Canary Wharf, Somerset House, the Natural History Museum, the Hyde Park Winter Wonderland and the Tower of London.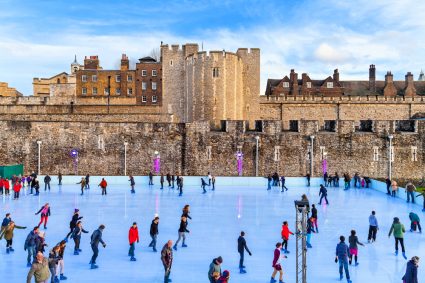 Visit the Winter Wonderland
Speaking of the Hyde Park Winter Wonderland, this is something you won't want to miss if you'll be in London in December or late November. In addition to the ice skating rink, there's a large amount of food stalls, festive markets, rides and attractions, as well as live music and a circus.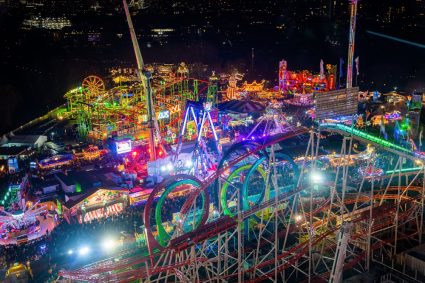 Don't forget to find your student accommodation
However you decide to explore London during the cold weather, do share it with us over on our social media channels. It would be great to see some other ideas of how to explore London!
If you're looking to start your adventure and are looking for student accommodation in London, take a browse of the hundreds of properties available on our website. You can also simply just give us a call and a member of our friendly team can help you find the ideal student home just for you!