Why pay heavy tuition fees at home when you can study in some of the best cities in Europe for free?
Statistics show that in 2015/16 the average tuition fees at an in-state public college were $9,410 and a whopping $32,405 at private colleges. These high fees are one of the reasons why US students are choosing to jump across the pond to Europe, a continent famous for its culture and history and increasingly known for its free degrees. Here's a list of 8 of the countries where American students can study for free in Europe:
One of Europe's economic strongholds, Germany is known for being friendly and welcoming to international visitors. Not only has the country got some of the best and cheapest student cities in the world, the high level of English spoken in the country makes it a great choice for US students.
Germany is the fourth most popular country in the world for international students, and that's because its universities have completely done away with tuition fees for students of any nationality. Berlin, Munich and Frankfurt are some of the top destinations in Germany for international students and Student.com offers accommodation in all of them. In all, we offer student accommodation in Germany in over 30 cities.
Believing education to be a right rather than a privilege, Germany is leading the way in making a university degree possible for all. In June 2015, more than 4,600 US students were fully enrolled at Germany universities, an increase of 20% over the previous three years. There are over 1,000 programmes taught in English by German universities, meaning language need not be an issue in getting your degree.
Data from the German Academic Exchange Service shows that monthly living expenses for students in Germany are currently around $960. This includes rent, transport, food and entertainment. It's worth noting that even though tuition is completely free at German public universities, there will be a small semester fee to support the student union and related activities. This costs from $55-$280 each semester.
Humboldt University in Berlin and the Technical University of Munich are among the highly-ranked German universities that charge no tuition fees to American students.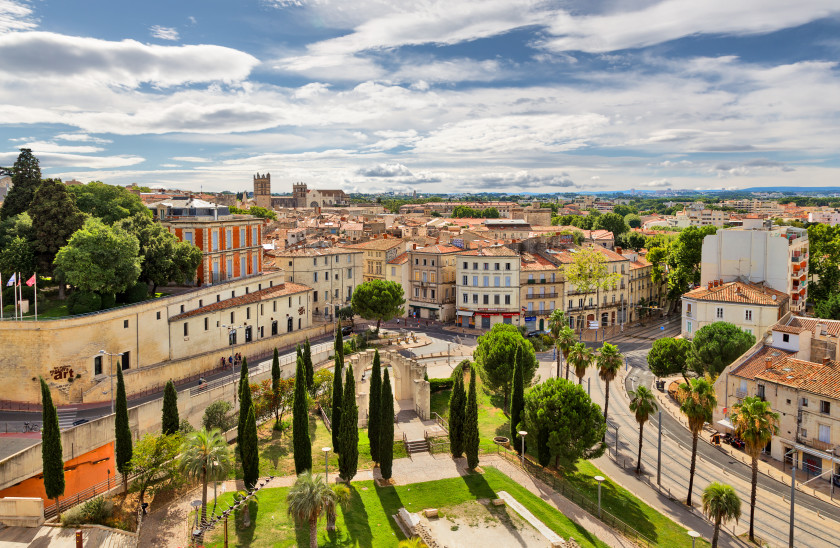 Paris is well-known as one of the best student cities in the world and continues to top polls year after year. Outside of the capital, there are the historical cities of Lyon or Toulouse to consider if you want to mix university life with a touch of the ancient. Montpellier, an hour's drive from the Mediterranean beach, is the other major student city in France – a quarter of its residents are enrolled at a university. You can also check all of our student accommodation options in France – we list apartments in over 50 cities!
If you are an American who would like to study in France then we have très bien news – it will cost you almost nothing. University tuition at public institutions in France incurs only a small fee of $208 per year for an undergraduate degree and $290 for a masters. Be aware, though, that these costs do not apply to the Grandes Ecoles universities in France who will charge much higher tuition fees. As well as boasting several of the world's best universities, France is known for its internationally acclaimed specialist business schools such as ESCP Europe, ESSEC Business School, HEC Paris and INSEAD.
To enrol as a student in France you must submit an application to the school that you wish to attend including passport details, plus proof of your grades. American students will need a visa to study in France which is applied for through the CEF procedure run by CampusFrance. Under French law, you need to show evidence that you have enough funds to cover your expenses while studying within the country, and if your course is going to be taught in French you must also prove proficiency in the language.
3. Iceland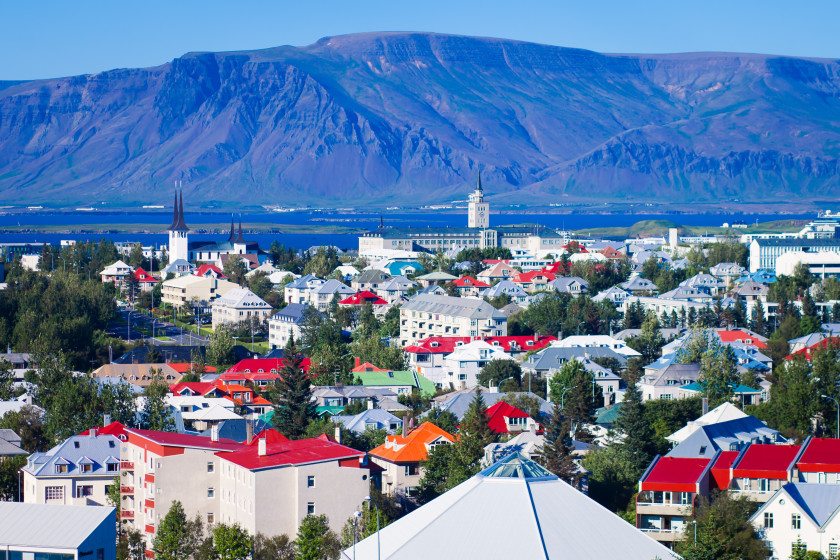 The real-life land of ice and fire is a fantastic choice for US students who want to save money on their tuition fees. Where else can you balance your study with sitting in a natural hot spring and staring at the northern lights?
Amazingly, all public colleges in Iceland are free for American students. International students make up 5% of all students in the country. The University of Iceland, located in the capital Reykjavik, is one of the largest in Iceland and does not charge any tuition fees. There is, however, an annual registration fee of $600 for American students. Applicants must have an equivalent level of education to the Icelandic matriculation examination. In general, courses are taught in the Icelandic language but there are a few postgraduate programmes provided in English by the University of Iceland, Reykjavík University and the University of Akureyri.
Students are advised that they will need around $980 per month to cover their accommodation and living expenses in Iceland. Americans studying in the Iceland for longer than three months will need to apply for a residence permit once they have secured a place at a university.
4. Norway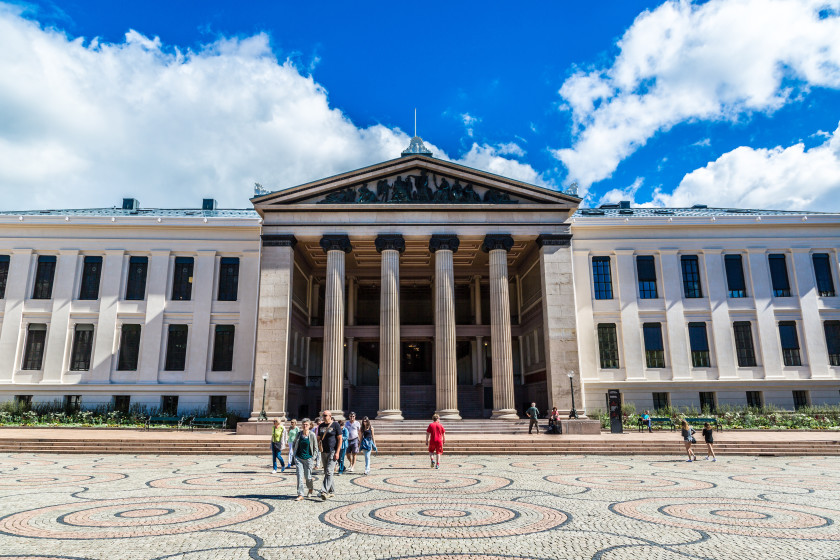 American students can reap the benefits of paying no tuition fees at any of the country's state universities. The University of Oslo, University of Bergen, University of Stavanger, Norwegian University of Life Sciences, University of Agder and the University of Nordland are some of the colleges that are free for US students.
However, living expenses in Norway can be high. Students are will need around $1700 per month to cover the cost of accommodation, food, transport and leisure activities. There is usually a small semester fee to pay of $35-$75, too.
The Norwegian Universities and College Admission Service (NUCAS) is the coordinator of undergraduate admission. US applications will need to submit evidence of their high school graduation diploma and one year of academic university or college studies or three Advanced Placement Tests with at least grade three, according to the admissions guide GSU-list. For courses where the instruction is in Norwegian proof of proficiency in the language is also essential.
Although Oslo is the obvious choice in Norway, the city of Tromsø is also great for students. As well as being home to the northernmost university in the world, Universitetet i Tromsø, the 'Paris of the North' has all the quintessential Norwegian charms – reindeer, huskies and an icy coastline visited by whales.
5. Finland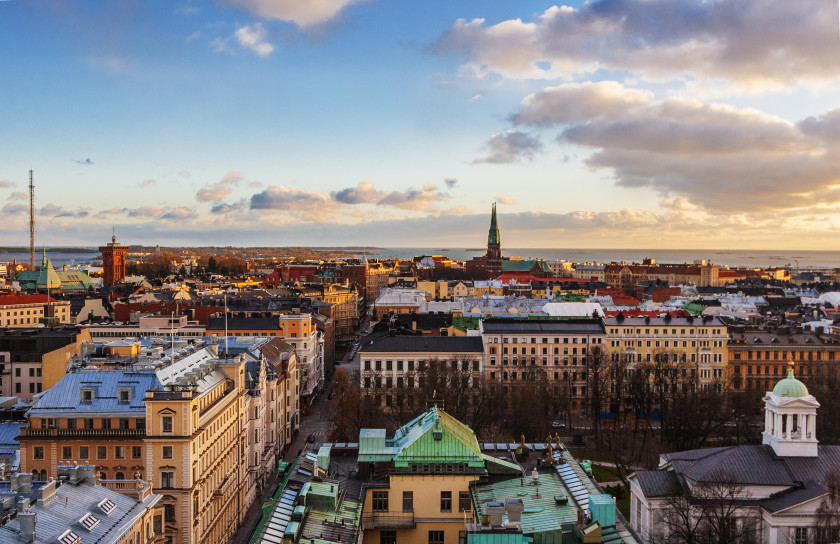 Finland currently offers free tuition fees for US students at all universities, both at undergraduate and postgraduate level. However, from 2017 this is set to change somewhat. Although fees will be added by some institutions for American citizens, some Doctorate level studies and all programmes taught in Finnish or Swedish will remain free.
US students can apply to Finnish universities online, either directly to the university or via the centralized admissions service University Admissions Finland (UAF).. It is necessary to obtain a residence permit before entering Finland to study, as well as having access to funds of at least $7,375 to cover expenses for a year (although the cost of living in Finland is likely to be higher than this).
Helsinki on Finland's south coast is by far the largest urban area in the country. The city is home to the University of Helsinki and Aalto University, the top two colleges in Finland. It's a great place to enjoy the renowned high quality of life, technological advancements and extreme seasons of this Nordic gem.
6. Sweden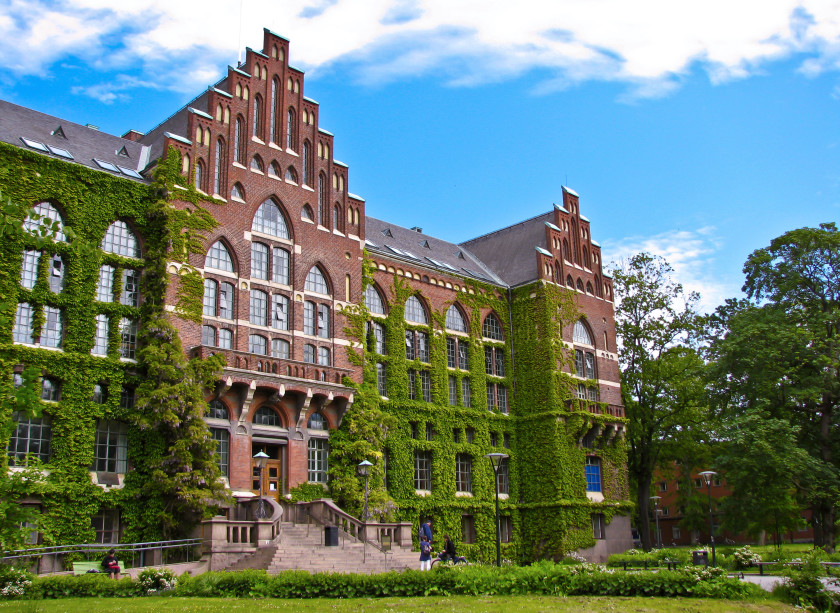 Many Swedish universities provide free PhD tuition to American citizens, and even better, most of the programmes are taught in English. PhD positions in Sweden are usually offered as paid positions by universities or external funding bodies, so you not only study for free but earn a salary, too. Alternatively, a range of scholarship options are available for American students.
As of February 2016, the fee for US students to apply to study in Sweden is $110. You'll also need at least $1,000 per month to cover living expenses. Americans can apply via Sweden's centralized university admissions application portal, Universityadmissions.se. A residence permit is required before you enter the country.
Sweden is home to several world-leading universities. Research university Uppsala is the oldest having been founded in 1477. It ranks among the best universities in Northern Europe and it is quite prominent in internationally, too. Lund University and the KTH Royal Institute of Technology are in the world's top 100 colleges.
7. Slovenia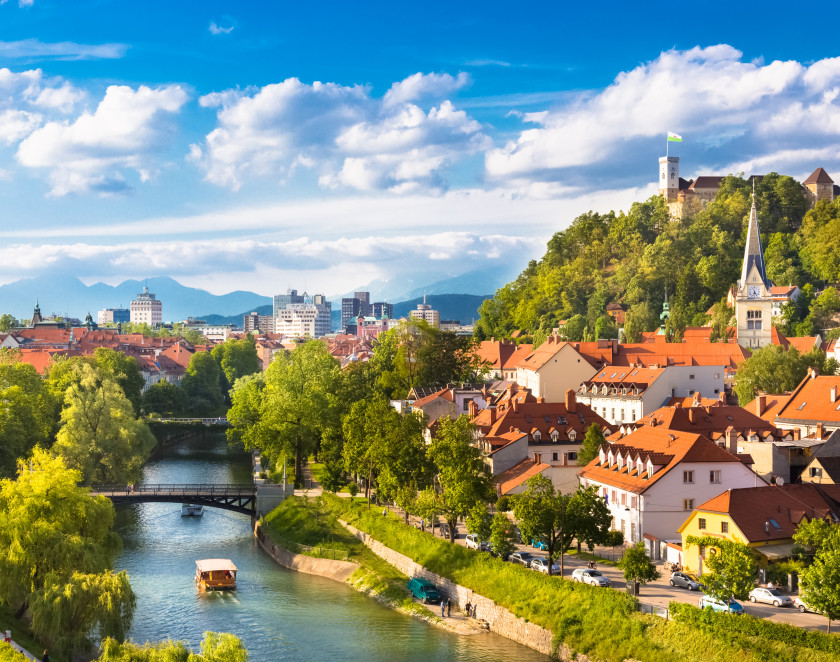 An underrated corner of Europe tucked between Italy and Croatia, compact Slovenia provides the best of the mountains and the beach with excellent travel opportunities to neighbouring countries. Slovenia in fact has a highly-rated education system considered one of the best in the EU. The University of Ljubljana, in the city of the same name, is considered Slovenia's main university and is one of the largest colleges in the world. It was Slovenia's only university until the University of Maribor opened in 1975. Undoubtedly, Ljubljana is one of the prettiest European cities to attend university.
Slovenian universities usually charge American students tuition fees for undergraduate study, but similar to Sweden there are plenty of opportunities to gain a free Doctorate qualification. Apply directly to the university you wish to attend with a secondary school qualification certificate or degree certificate from a recognized university. About 150 English programs are available, and often Americans will need to pay a small registration fee when they enroll.
Student accommodation is cheap in Slovenia. Private housing starts from $220 per month while a university dormitory is under $150. A coffee is $1.60 and a meal in a moderately-priced restaurant not more than $15.
8. Czech Republic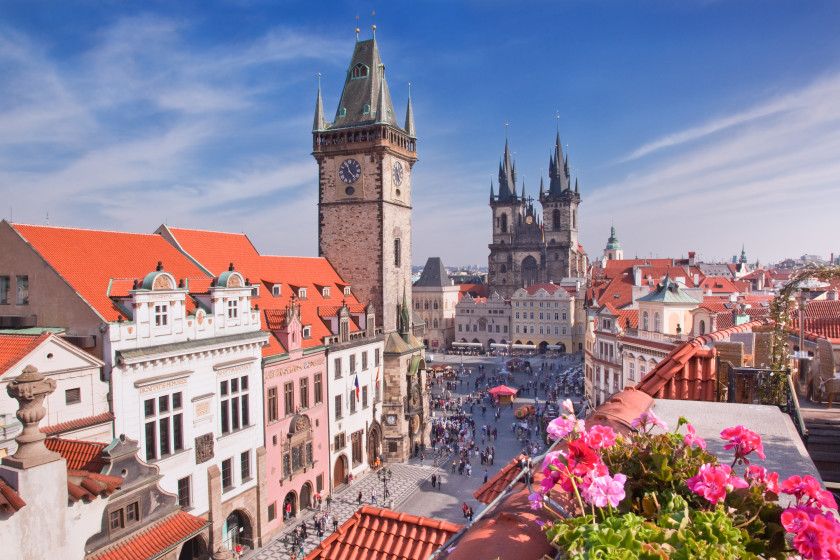 US Students who speak Czech or are willing to learn are able to study abroad for free in the Czech Republic at any public university. Students who wish to study in English can also study fairly cheaply, at around $1,080 per semester. Public universities often charge a small registration fees of just over $20. The application system is also straightforward and can usually be completed online, simply requiring proof of secondary school education.
With the architecturally stunning city of Prague, the historic castles of Brno or the unexplored former industrial stronghold of Ostrava to discover, the Czech Republic has a lot to offer American students. There are over 70 universities to choose from, including Czech Technical University and Charles University in Prague, two of the top-ranked centres in emerging Europe. Living costs are far more affordable in the Czech Republic than in most of Western Europe, at around $350-750 a month.
Where will you study?