If you're considering studying in London, here's a great guide for some of the best things to do in this amazing city. We'll list the must see landmarks and sights. You'll also find out what to expect from lifestyle, accommodation and study options.
Choosing the city where you want to study can take time, and you'll want to consider many different factors. London is an excellent choice though: in the QS Best Student Cities Rankings of 2023 London was listed as the best student city in the world. In fact, ever since QS started publishing the list in 2018, London has claimed the top spot every year. Read on to find out about the many fun things, attractions, famous landmarks and the lifestyle of the city to find out why London is such a great place to study.
Famous London landmarks
Even if you've never been to London in your life, you'll probably know many of the famous places already. Buckingham Palace, the London Eye and Tower Bridge are just some of the world-famous landmarks that draw millions of tourists to London every year.
One of the most iconic sights in London is the Big Ben, the famous clock tower next to the Palace of Westminster. Officially called the Elizabeth Tower since 2012, the structure was completely renovated in 2017-2022, making the clock face look cleaner and better than it has in decades.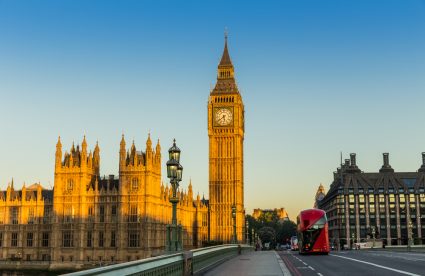 Trafalgar Square is a public square in Westminster, famous for the Nelson's column, commemorating the victory at the Battle of Trafalgar. The square also has a couple of fountains, but perhaps the most famous sight here are the many famous pigeons.
In the West End of the city you can find many cool attractions like Piccadilly Circus, Leicester Square and Covent Garden. If you're into architecture and churches, make sure to check St Paul's Cathedral and Westminster Abbey where the UK's heads of state are crowned.
To get even more out of the famous landmarks and also the hidden gems of secret London, make sure to try one of the walking tours offered by one of the many tour companies in the city.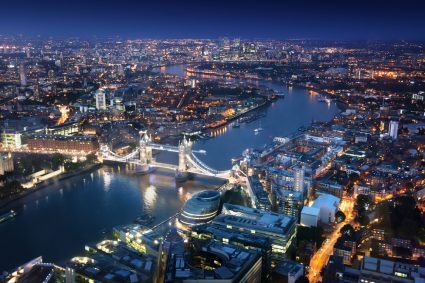 City Life
All the famous landmarks that draw tourists into the city are of course great fun, but when you're actually living in London, it's not going to be all about going to see tourist attractions every day. The good thing is, the city life in London is some of the best you'll find anywhere.
London is one of the most international cities in the world, with about 37% of its population having been born outside the UK. This means you'll be living in a city with a truly international vibe and great cuisine from all corners of the world. Whatever type of food you like, you'll find plenty of it in London. It's also easy to stay healthy with many great vegetarian restaurants and an abundance of gyms dotted around the city.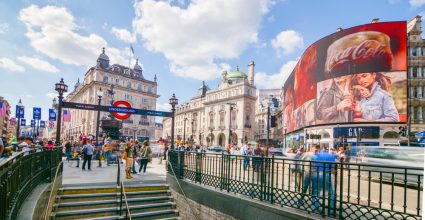 The West End theatre district is something you won't want to miss. The array of plays and musicals playing here every night can only be equalled anywhere in the world by New York City. Check out old favourites like Agatha Christie's Mousetrap and Andrew Lloyd Webber's iconic The Phantom of the Opera, or any of a number of exciting new arrivals. As a great money-saving tip for a student budget, you can often get discounted tickets if you buy last minute since theatres will often rather sell tickets cheaper than not sell them at all.
London is a massive city with about 10 million people in the urban area. Getting around is still relatively easy, thanks to the city's great public transport system. The London Underground, known by locals as the Tube, is a landmark in itself. Make sure you grab a tube map to help you figure out how to navigate the many different lines. And bring a water bottle if you're taking the Central Line during the summer!
London has an array of great universities
At the end of the day, if you're thinking about coming to London to study, you want to have some good university options as well. London does not disappoint in this regard. London has two universities in the top ten of the world according to the 2023 QS World University Rankings, with Imperial College London ranked 6th and University College London 8th. King's College London coming in at 37th and the London School of Economics and Political Science (LSE) at 56th means that out of the 60 best universities in the world, four are located in London.
Whether you're looking to study medicine, finance, engineering, creative arts and design or law, there is a large number of options available. London has about 40 institutions of higher learning, many of which also offer short-term courses for those who wish to top up their studies or take a semester abroad. There are about 110,000 students from outside the UK in London. This means London has more foreign students than any other city in the world, so you'll definitely find a cosmopolitan atmosphere in the fascinating world city.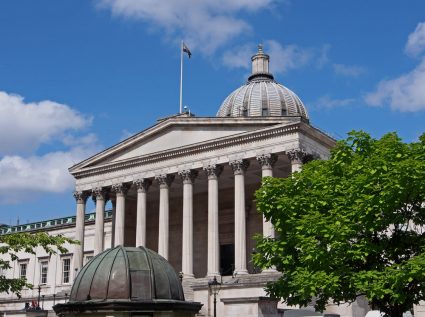 Accommodation
One of the first things to do after deciding to study in London is to find yourself a place to stay. In such a popular city, prices are often on the higher end of the scale. This doesn't mean you won't be able to find good accommodation, but unless your budget is very large, you might have to compromise on the size or location of your flat a bit.
The good news is that London has a great public transport network, so even if you don't live right in the city centre, you'll probably be able to get there quite easily. Below are a few good options for student accommodation in London. When looking for accommodation, make sure to also check our earlier post about finding cheap student accommodation in London.
Located in Walthamstow in North London, Mannequin House is only a 1-minute walk from the nearest train and tube station, Blackhorse Road. You'll be a bit further from the city centre, but in exchange you'll get to enjoy a modern, high-class property with study areas and an entertainment room. Thanks to the great public transport system, you can get to for example University College London in a mere 20 minutes.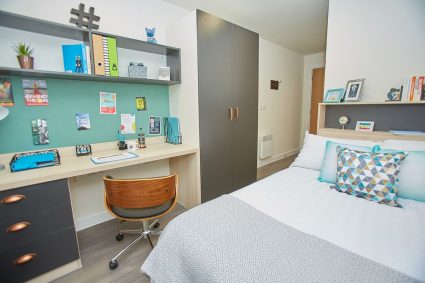 Located just a stone's throw away from Spitalfields and the trendy Shoreditch, The Curve provides central London living with all the home comforts. Lose yourself in Whitechapel Market's riot of colour and sound. Continue your journey of discovery along the curry mile of Brick Lane or stroll down to the Thames for a change of pace. Head toward Spitalfields for everything from art galleries to a heaving nightlife.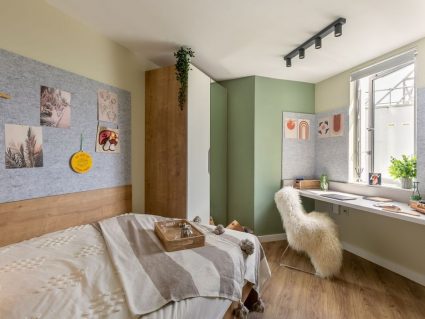 If you're interested in studying in London, go for it! London is a magnificent city with a lifetime's worth of stuff to see and do. Make sure to also check out our options for student accommodation in London.