Student.com's 2017 Global Student Accommodation Indicator offers insights into the most and least expensive cities worldwide for student housing
Studying abroad is a big investment. From tuition fees to living expenses – students should always factor in every possible cost ahead of their journeys. At Student.com, we tell this to students across the globe on a daily basis, and we're often quizzed on which parts of town or properties offer the best value-for-money. More often than not, we speak to students who are deciding between two or three different cities. Naturally, living costs are one of the main factors they take into account when they come to making a decision.
2017 Global Student Accommodation Indicator
To shed light on how student accommodation costs vary from city to city, we took a look at the weekly rent spends by students who booked rooms in 92 cities worldwide via our website. The report, the 2017 Global Student Accommodation Indicator, reveals that students spend the most on their rent in New York – on average, $431 USD per week. Boston and London were the second and third most expensive cities respectively.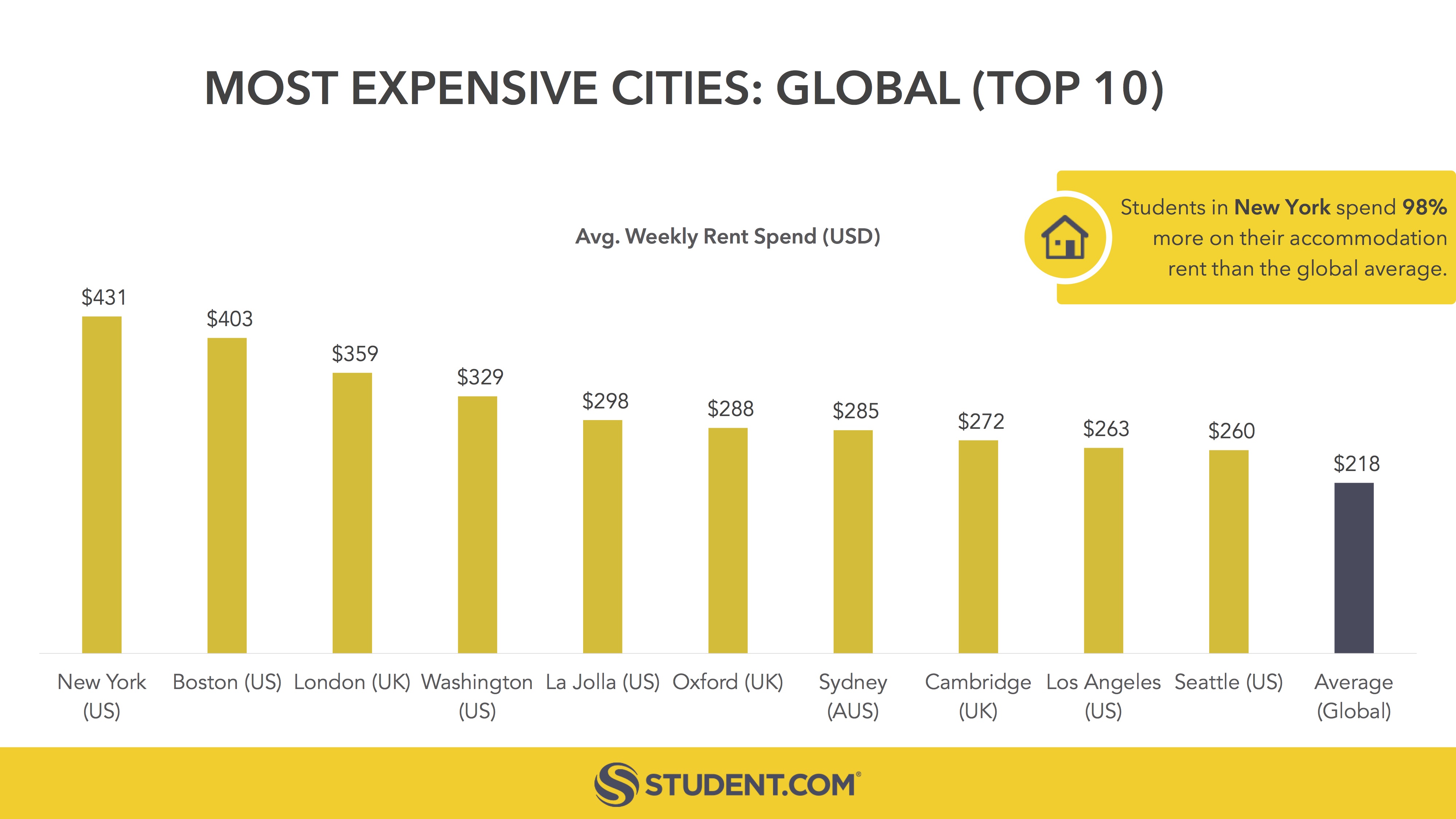 In terms of the most affordable cities, students in Auburn (Alabama), Athens (Georgia), and Tallahassee (Florida) spend the least on their rent.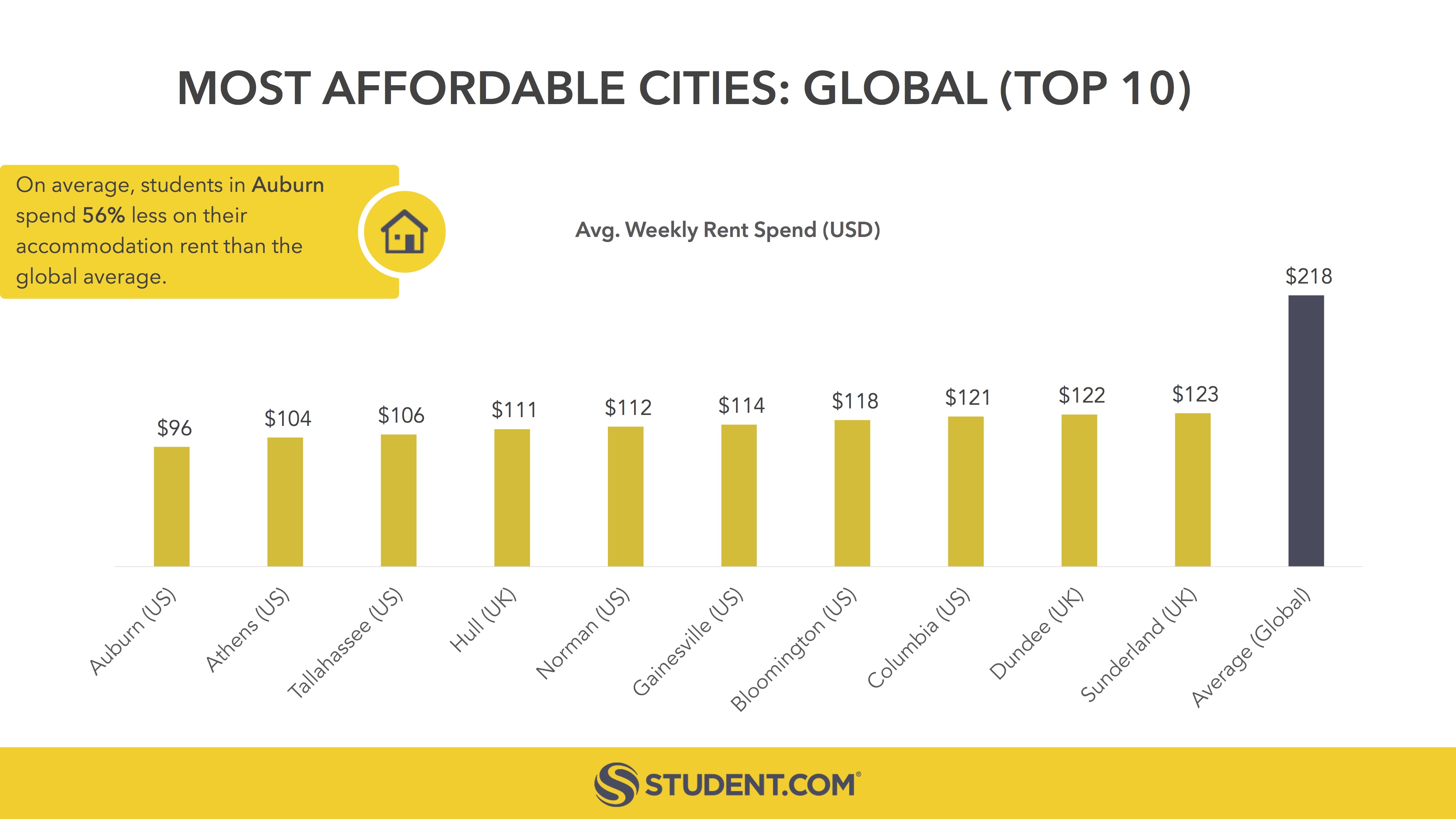 Across Australia, the UK and the US, cities with larger supplies of purpose-built student accommodation (PBSA) tend to be more affordable than cities that are under supplied. It's also clear from our data that students spend, on average, more to live in the world's larger urban centres. But that's not to say there aren't affordable options available. For instance, students can find great, quality student accommodation in London for less than £200 a week.
When it comes to finding affordable housing, our advice is the same to students no matter where they're heading. Students should always start their searches as early as possible and do ample research. Last minute searchers are at serious risk of facing a lack of options and rushing to book without doing adequate research.
The PBSA market is growing at a phenomenal rate, so we see shifts in supply rates year-on-year. As the market grows, we'll continue to see a more diversified range of options that cater to different budgets.
You can view and download the full 2017 Global Student Accommodation Indicator report via Student.com's SlideShare.