Looking for cheap student accommodation in Coventry? We have rounded up some perfectly priced properties to help your search.
If you are looking for cheap student accommodation in Coventry then you can start your search via our app or this website. Sign-up for a free account so a member of our bookings team can help you find the perfect accommodation for you today. Below we list some of the most popular options for Coventry accommodation, but in total we have almost 50 properties listed, so chances are very good you'll find your ideal student home with us.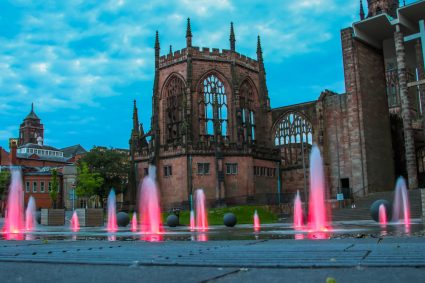 Greyfriars House
Greyfriars House is located right in the Coventry city centre. It's also a very short four-minute walk away from Coventry University. This spacious property provides different room types – from private en-suite rooms to fully private studios – and is well connected to public transport. Bright interior design and room layouts mean you can easily make this property your home away from home. Prices start from £84/week.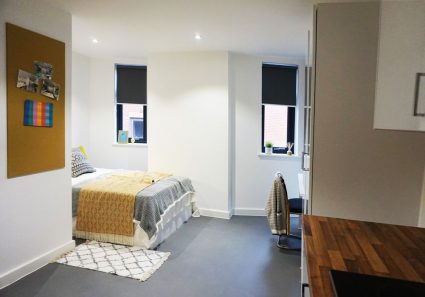 Paradise Student Village
You can live near Coventry University at Paradise Student Village. You'll be close to the historic city centre with green space right on your doorstep. You'll have less than a 10-minute walk to university. Facilities include a cinema room, laundry room and an in-house gym. Paradise Student Village offers private en-suite rooms as well as fully private studio apartments, with prices starting from £92/week.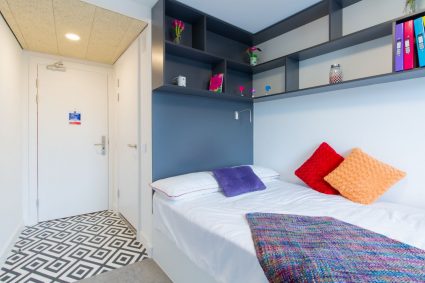 Broad Lane House
Choose Broad Lane House for peaceful student living on the outskirts of the city centre within easy reach of both Coventry and Warwick University. Both can be reached in under half an hour via public transport. Being slightly away from the hustle and bustle of the city centre, Broad Lane House's location gives you the perfect mix of city life with peace and quiet when you want it. With bike storage, communal space and an entertainment room on-site, there's plenty of room here to make this your university home. Prices start from £88/week.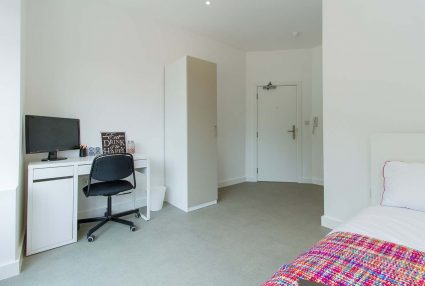 Queens Park House
Coventry is a historic city founded almost a thousand years ago. There aren't many ways to get closer to that history than living at Queens Park House. Located in the historic Cathedral Quarter, you'll have the city's exciting past and present right at your doorstep. The property is also well-located for commuting, as you can walk to Coventry University in less than 20 minutes and get to the University of Warwick by public transport in under half and hour. At Queens Park House you can choose to live in a private bedroom with a private en-suite bathroom, or you can go for a fully self-contained studio apartment where you get your own kitchenette as well. Prices start from £83.20/week.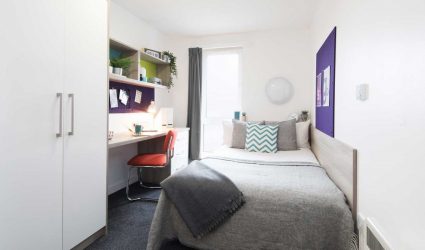 UNINN Infinity
With a central location just south of the city centre, UNINN Infinity is ideally located for students looking for accommodation in Coventry, whether you're going to Coventry University or the University of Warwick. Coventry Uni is less than 10 minutes away on foot and Warwick Uni can be reached in under half an hour by public transport. UNINN Infinity offers private en-suite rooms and studio apartments. All rooms have at least a small double bed, with some studios even boasting a king bed. Thanks to a limited time offer, prices are now starting at only £122.24/week.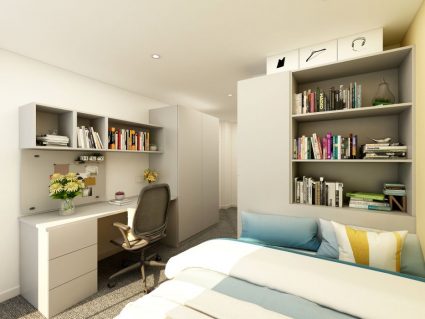 These are some of the most popular accommodation we list in Coventry. In total, we list almost 50 different properties in the city, so make sure to check out our complete Coventry student accommodation offering to find the ideal student home for you.