Looking for cheap student accommodation in Coventry? We have rounded up some perfectly priced properties to help your search.
If you are looking for cheap student accommodation in Coventry then you can start your search via our app or website, sign-up for a free account so a member of our bookings team can help book your accommodation today.
Located a short six or seven minute walk from both universities, this spacious property provides different room types – from private room to studio room – and is well connected to public transport. Bright interior design and room layouts mean you can easily make this property your home away from home at university. Prices start from £85 per week.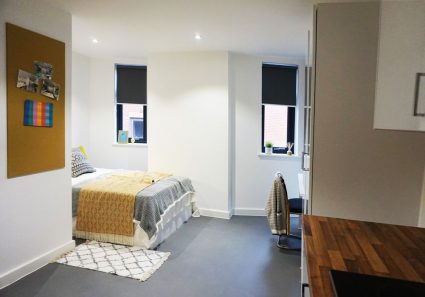 Live near Coventry University at Paradise Student Village, where you're close to the historic city centre with green space on your doorstep. Under 10 minute walk to both universities, and facilities including; cinema room, laundry and gym. Offer of £200 gift voucher if you make a group booking, prices start from £95 per week.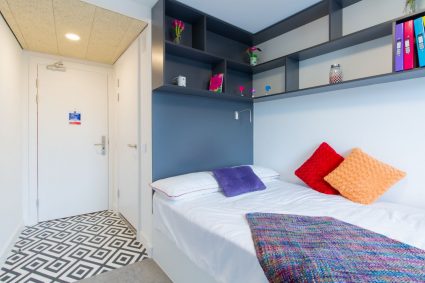 Choose Broad Lane House for peaceful student living on the outskirts of the city centre within easy reach of Coventry and Warwick University. Under half an hour journey via public transport, this location gives you the perfect mix of city life but with less of the hustle and bustle. With bike storage, communal space and an entertainment room on-site, there's plenty of room here to make this your university home. Prices start from £95 a week and if you book as a group you can receive a £200 gift voucher.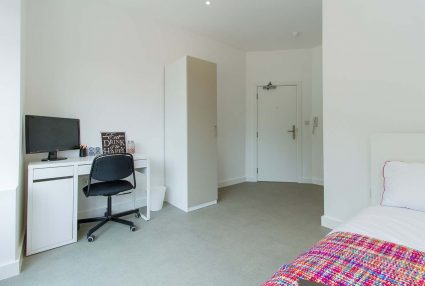 Apollo House, located in the popular Coventry neighbourhood of Earlsdon, the student lodgings at Apollo House not only offer a range of entertainment and amenities within the site, but are also close to a variety of local supermarkets and other shops. Prices start from £95 per week.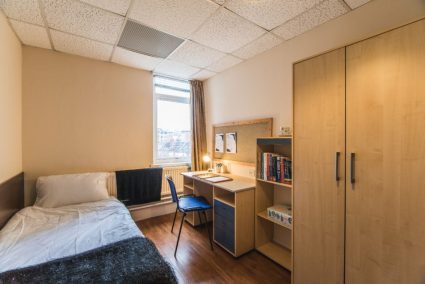 Make your home on one of Coventry's most historic streets, close to the creative quarter and independent street food stalls. A four minute walk from Coventry University College and a six minute walk from Coventry University, you can't beat location with this property. Prices start from £99 per week.
All prices correct as of 20th July 2021 – for full details please refer to the property page listing on Student.com or contact a member of the team for confirmation of pricing.