What's life in Birmingham like? If you're going to study in Birmingham, check out this guide on student life in the city, featuring the best things to do, places to see and where to live.
Birmingham is the second-largest city in the United Kingdom, so it's no wonder that in addition to several great universities, there are also lots of interesting things to see and do. The city might have had a reputation as a boring city in decades past, but that image is quickly changing as Birmingham is becoming one of the most exciting cities in the UK.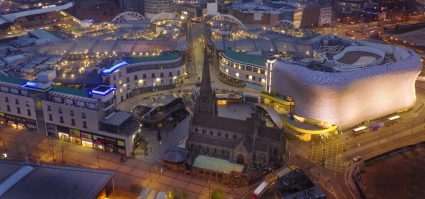 City life in Birmingham
What is it like to live in Birmingham? It's a city packed full of life, with older parts of the city mixed with the modern Bullring shopping district. There's something for everyone. Located in the heart of the Midlands, locals are friendly and living costs are reasonable. With a lot of history at its heart, Birmingham was an industrial powerhouse during the Industrial Revolution in the 19th century. The area has been settled since about the year 600 though, so there is plenty of history on your doorstep to discover.
Birmingham is a cosmopolitan city with people from all ethnicities and backgrounds. The Asian community is especially large, with almost a third of the city's inhabitants being ethnically Asian, most of them South Asian. This means for example that you can find  lots of great South Asian food in Birmingham. If you're a foodie, Birmingham is a good place for you, because in addition to many different ethnic foods, also well-known brands such as Cadbury and HP Sauce are from here.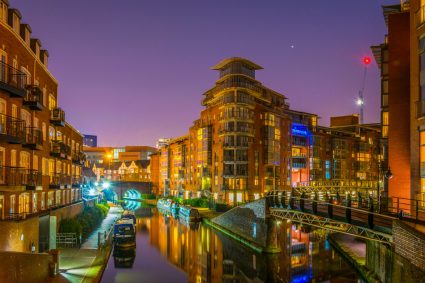 Things to do
With Birmingham being the second-largest city in the UK, with over four million inhabitants in the metro area, it's no wonder there are lots of fun and interesting things to do in and around the city. Below are listed just a few of the things you won't want to miss.
Botanical Gardens
Want to clear your head and enjoy some nature? Head to the Birmingham Botanical Gardens for the day. Spread across fifteen acres (six hectares), there's an abundance of flora and fauna on display. It's a perfect place for a stroll especially on a nice, sunny day. Located only about 1.5 miles (2.4km) from the city centre, getting there is easy too. Don't forget to stop by the Butterfly House for a fantastic fluttery experience!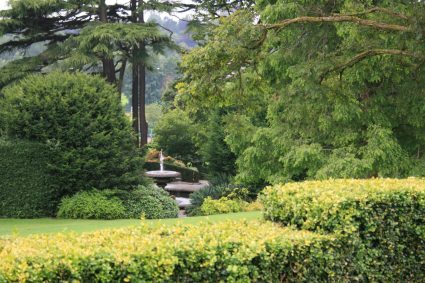 Jewellery Quarter
Fancy a mix of culture and food? As the name suggests, the Jewellery Quarter is a major centre of jewellery trade, in fact the biggest of its kind in Europe. You can buy all sorts of jewellery here, or learn about precious metals and stones at the visitor attractions and guided tours.
The Jewellery Quarter is not just about selling diamonds though. The area has over 200 listed buildings and a major foodie and nightlife centre. There are lots of great restaurants, with some fine-dining places even vying for Michelin stars. There are also trendy bars and traditional pubs that offer a great nightlife experience.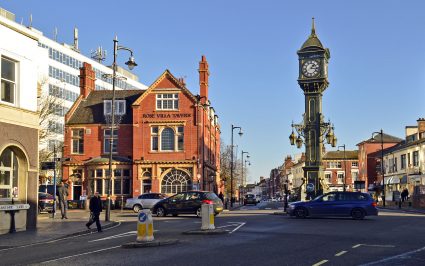 Grand Hotel
Want a life of luxury on a budget? Stop by the Grand Hotel to have afternoon tea in one of the city's most historic buildings which has just been restored to its former glory. Take in the architecture and historical items on display whilst enjoying an array of different teas and delicious sandwiches. Especially if you're coming to Birmingham from abroad, be sure to check this out. It's hard to get more British than afternoon tea!
Football
Like pretty much all big cities in England, also Birmingham is known for its football teams. Aston Villa play in the Premier League and Birmingham City are currently in the Championship, the second tier of the English football pyramid. Birmingham has a major place in the history of football, as it was Aston Villa's director William McGregor who founded the Football League.
Even if you're not a big football fan, going to a game can be a great experience. Aston Villa play at Villa Park in Aston, while Birmingham City play at St Andrew's in Bordesley, south east of the city centre.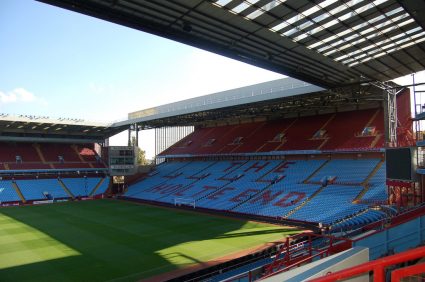 Where to live
Need student accommodation in Birmingham? Look no further. Here at Student.com we list more than 60 student accommodation properties around the city. Below are listed a few of the most popular ones, but be sure to check all the options we list to make sure you find the ideal student home for you.
Canvas The Old Fire Station
The Old Fire Station is one of our most popular properties in Birmingham, and it's easy to see why. The property has a great location. You can walk to the city centre in 10 minutes and Aston University and Birmingham City University are even closer.
You can choose from a number of different room types. If you want to save some money, you can get a private bedroom with a shared bathroom. If you prefer, you can also get an en-suite room with a private bathroom as well. If you really love your privacy, go for a fully self-contained studio apartment where all your facilities are just for you and you won't have to share anything.
The Old Fire Station also has great amenities, such as an in-house gym, study and entertainment areas, bike storage and a laundry room. The property also has a great social calendar, so meeting people and making new friends will be easy.
The Old Fire Station is also very reasonably priced, with prices starting from £154/week as of 17 August 2023.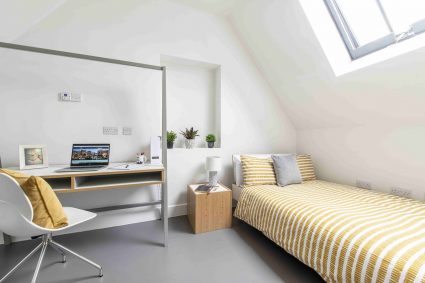 Canvas The Heights
Another reasonably priced property by Canvas, The Heights offers high-quality student living in a great location right next to the Aston University campus. Birmingham City University and the city centre are also a short walk away. You can choose between private en-suite rooms and fully private studio apartments, with prices starting from £159/week. The property has a great selection of amenities and all bills are included in your rent, as are Wi-Fi and contents insurance.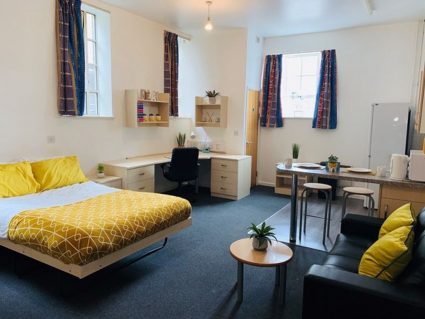 true Birmingham
Birmingham student accommodation really doesn't get any more central than this! Just three streets over from Birmingham New Street train station, practically next door to the shops and restaurants of Birmingham's Bullring and right in the heart of vibrant Chinatown. At true Birmingham you'll be living right among some of the most interesting places in the city. Located on Upper Dean Street in the city centre, it offers you a fantastic base to discover all that Birmingham has to offer. Whether you are looking for shared or studio apartments, the student halls experience or private student accommodation in Birmingham – it's all available here.
Remember, these are just some of the popular properties we list in Birmingham. To get an even better idea of the different options available to you, check out all of the options we list for student accommodation in Birmingham.