Studying abroad for a semester or longer with food allergies can seem daunting, especially if it's somewhere with a different language. Check out these tips compiled by a student who has done it herself, to know what to look out for.
Nuts, gluten, dairy, shellfish… these might be considered everyday ingredients for some people, but for those with allergies, they have a very different meaning especially when studying abroad. It is common to feel apprehensive about what you will be able to eat and where you can eat out in your new city, so it's good to know a few things before you head to your new home country.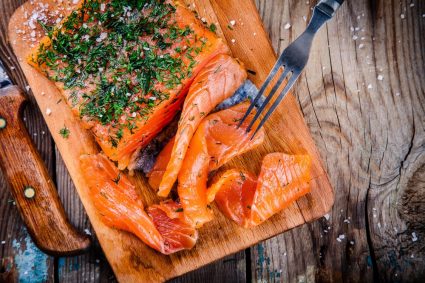 What to bring when studying abroad
One of the worst things you can do when studying abroad with food allergies is waiting until you are in the new country to worry about it. There are several things you can bring with you to prepare.
If you do not speak the primary language of the country, you should make a notecard that explains your allergy in the native language. You can also download an app, such as Google Translate, to do the same when explaining to waiters or shop assistants in supermarkets. Remember that translation apps may get things wrong though, so it's always good to check the words for whatever you're allergic for with someone who actually speaks the language. For more tips, check out our blog post about how to travel without getting lost in translation.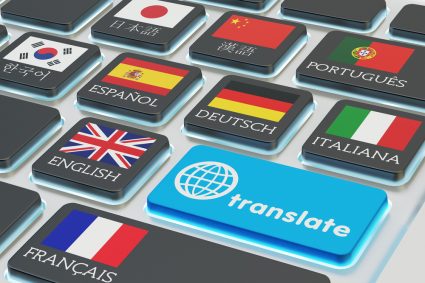 You can pack some items that you know are safe when moving in, whether that's protein bars or any other dried goods that you are used to eating. One thing you need to check first is whether the food can be taken into your destination country. It's a good back-up option for some quick and easy nutrition whilst you are getting used to the new environment.
In summary, make sure to bring at least these things with you:
A notecard in the local language explaining what you are allergic to
A translation app on your phone
Some foods that you can eat and that don't spoil quickly, such as dried goods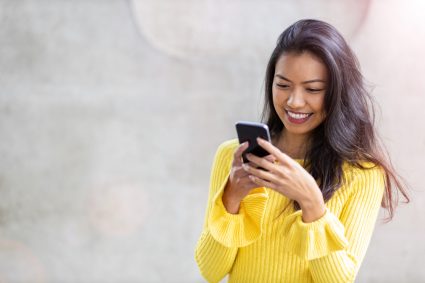 Eating out
Eating good food is a major part of going to foreign places, and no one wants their allergies to get in the way of experiencing that. Luckily having allergies does not meet you can't eat out, as long as you keep some things in mind.
Carefully read the menus
In most big cities, the menu will contain allergen information. This can be depicted with words, symbols, or asterisks, so make sure to check them out. Also, use different translation apps which can help you understand the menu a bit better – but remember whilst they are helpful they might not be 100% accurate.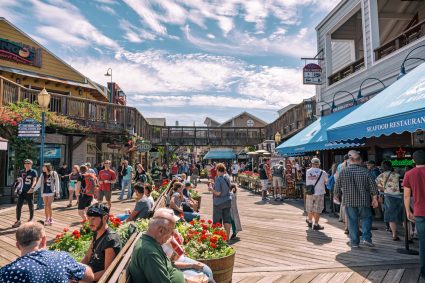 Ask the waiter
You are most likely used to doing this at home, so don't let your habits change in a foreign country. Waiters can often tell you if an item contains your allergen or they can recommend other things for you.
Don't eat anything that you or the waiter are unsure about
Sometimes you will ask a waiter about the ingredients, and they will seem uncertain in their answer. If they do not seem like a credible source of information, do not trust them as you wouldn't do at home! It's always possible they don't know the answer to your question, or simply don't understand what you are asking.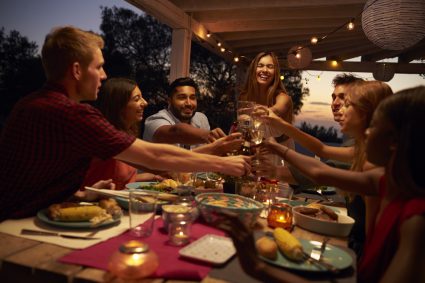 Safe options for people with food allergies
With something as serious as a food allergy, it is essential to have some safe options that you can always fall back upon. Here are some great ideas to get you started.
Go to chain restaurants
This may seem obvious, but if you are ever unsure of where to eat, locating somewhere you know is safe, like McDonald's or Chipotle, can be a lifesaver for those early days. It might not be exactly what you are looking for in a new country, but it's better to be safe first, and get more adventurous with your eating once you've settled in a bit more.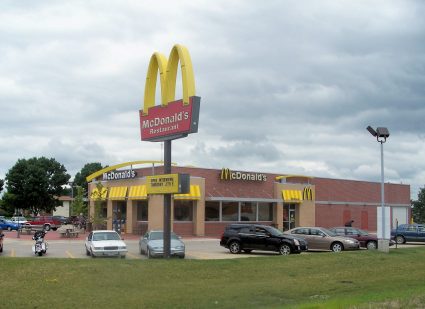 Cook yourself
Another tip that is perhaps not super exciting, but a good, safe option. Have three or four meals that you like and know how to make from scratch. That way you can ensure you know what you're eating, and will still get something you really like.
Tell people about your allergy
In the case that you do consume something you are allergic to, make sure that the people you eat with, such as your new housemates, know what to do. They should know where you keep your EpiPen, what number to call, and anything else you feel they should know in case of an emergency.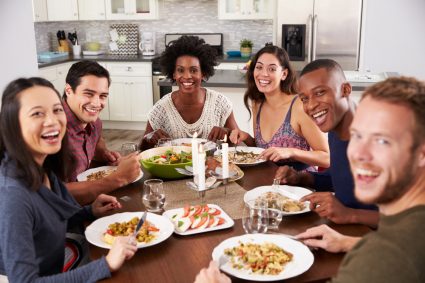 Enjoy the new food culture
There is a huge number of amazing flavours and culinary experiences around the world. Don't be discouraged – there are surely lots of people with the same allergies in your new home country, and if they get by, surely you will as well. Taking some steps to prepare before you go abroad will let you enjoy them as much as possible. Food is a great way to get into the culture of your new home, and one of the highlights of studying abroad.
If you already know you want to study in a foreign country, Student.com offers great student rooms all over the world, so make sure to check out our offering!