From world-class universities to top internships, there's a lot on offer if you study abroad. Check out our top five student cities in the US for 2016 – some of them might surprise you!
Are you looking for accommodation in the US? Student.com has fantastic student housing available all across the US, near hundreds of universities.

1. Studying in Boston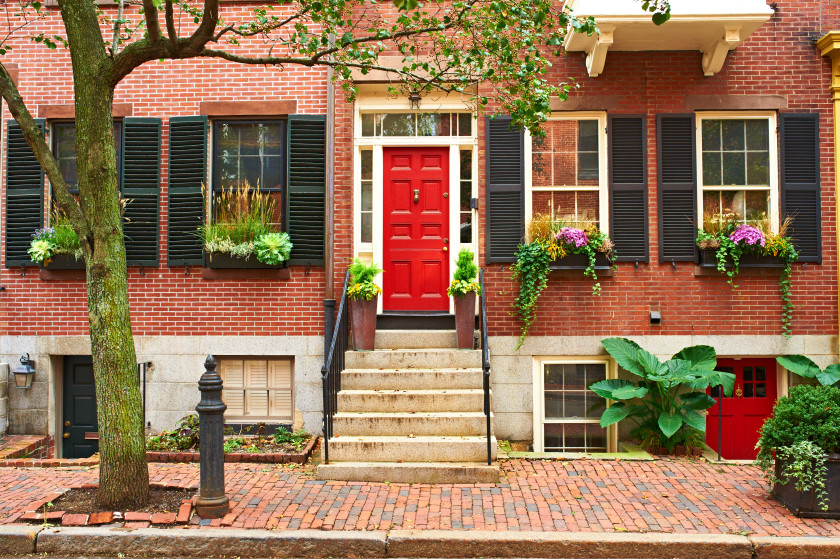 Now among the most progressive places in the US, the waterside city of Boston has its roots in rebellion. Founded by puritans in 1630, the capital of Massachusetts earned the nickname 'The Cradle of Liberty' after rowdy locals sparked the American Revolution. Since then, Boston has evolved into a seafood-loving hub of world-class academia and the visual arts, with cutting-edge architecture featuring alongside its renowned historical sites.
You'll find plenty here to keep you occupied after class. Hit the Freedom Trail, a 2.5-mile red-bricked pathway connecting 16 key locations from the American Revolution. Start at Boston Common, America's oldest public park and one of nine lush green spaces making up the city's famous Emerald Necklace. Tour the house of midnight rider Paul Revere, or climb aboard the USS Constitution, the world's oldest commissioned warship.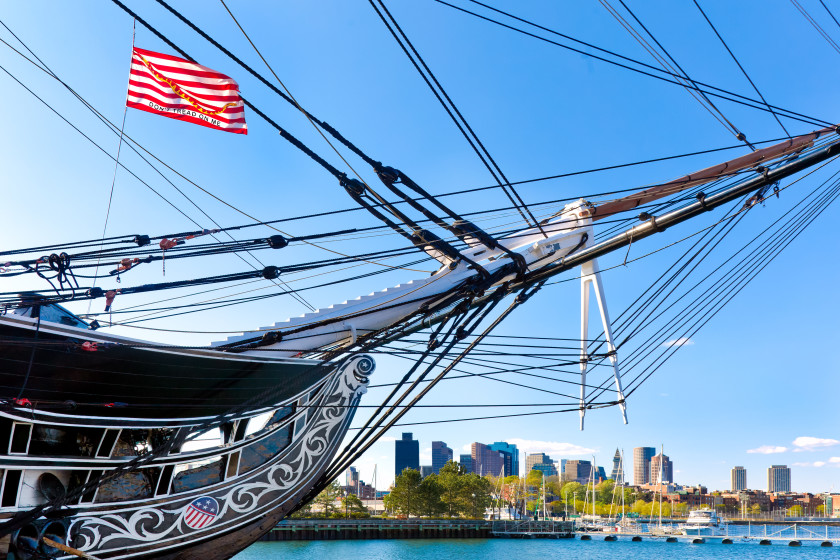 Once you've got a handle on the city's history, check out its burgeoning cultural side with a trip to the Museum of Fine Arts or Symphony Hall. If you're a sports fan, you can hop on your bike and pedal to another famous local institution: Fenway Park, home of the World Series-winning Red Sox baseball team. Bostonians are known for being fanatical about sports, so you'll find it hard to find a more passionate crowd.
What makes Boston a great student city?
If you make your student home in Boston, you'll have the two best universities in the world just a short hop across the river – Massachusetts Institute of Technology, known across the globe for its work in engineering and science, and famous Ivy League school Harvard University. There are also more than 80 other universities and colleges across the metro area, so you'd be joining an already sizeable student population. In short, you won't have to go far to make friends.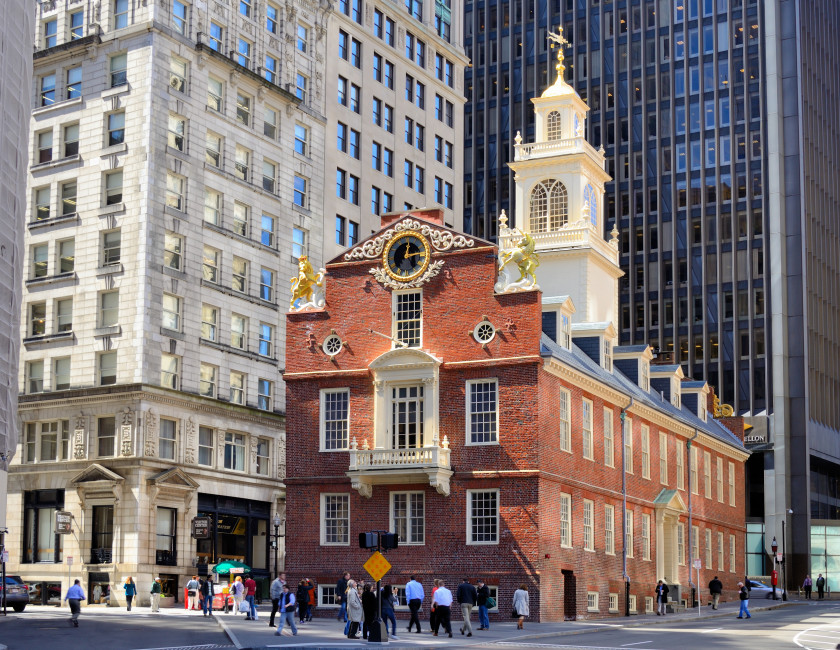 What you can look forward to when studying in Boston: 2016
For more events, click here.
Have you booked your accommodation in Boston yet? Student.com has fantastic student accommodation still available.
2. Studying in Seattle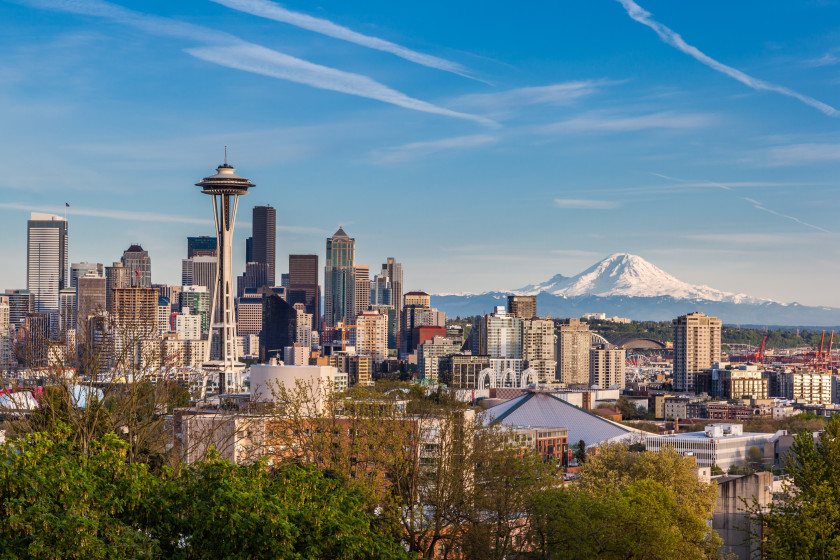 Nestled between Puget Sound and the fresh waters of Lake Washington, Seattle is the grassy, evergreen centre of the Pacific Northwest. Like Rome, the city is said to lie on seven hills, though the UFO-inspired Space Needle and the looming snow-frosted peak of Mount Rainier are the landmarks most likely to catch your eye. While Seattle has a well-deserved reputation for having some of the wettest weather in the country, all that rain keeps the surrounding area carpeted with some of the best natural greenery around.
In Seattle, you'll be living in America's original hipster city – the birthplace of countless cultural revolutions. World-famous music legends like Kurt Cobain and Jimi Hendrix have left a rich legacy on this trendsetting town, and after dark you can discover its craft beer-fuelled music scene. When the sun rises, put your guitar down and treat yourself to a fresh brew from the first ever Starbucks store down on Pike's Place, which still bears the original logo. Then, wander around the market, making your way past street entertainers and stalls piled high with the catch of the day.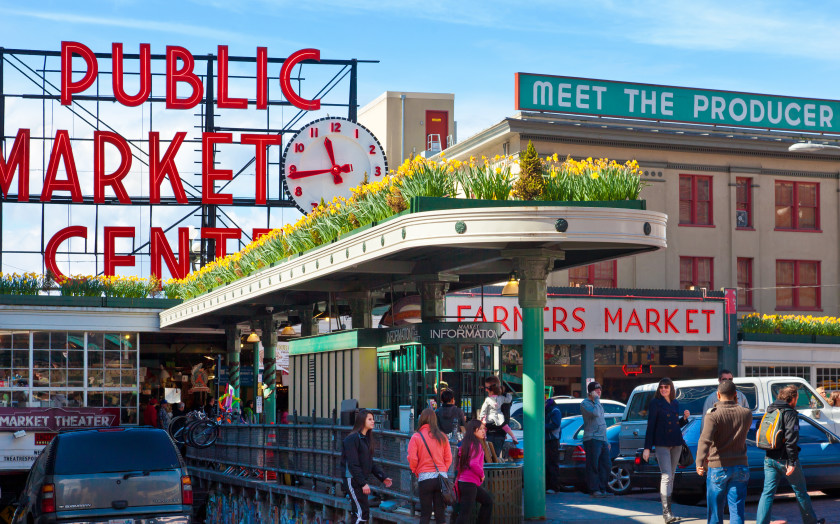 You can step away from the city's gleaming skyscrapers on weekends and check out Seattle's oldest district, Pioneer Square, where you'll find streets lined with historic red brick buildings. Discover all things pop-culture at the quirky EMP Museum, or take in contemporary art at the Olympic Sculpture Park and gaze out at the view across to the surrounding mountain ranges.
What makes Seattle a great student city?
You'll be in good company if you make your student home here, as there are 11 colleges and universities including Seattle University and the University of Washington. Seattle is home to several flagship giants like Amazon, Microsoft and Boeing, so if you're hoping to land your dream graduate job at one of these companies, this is the place to be.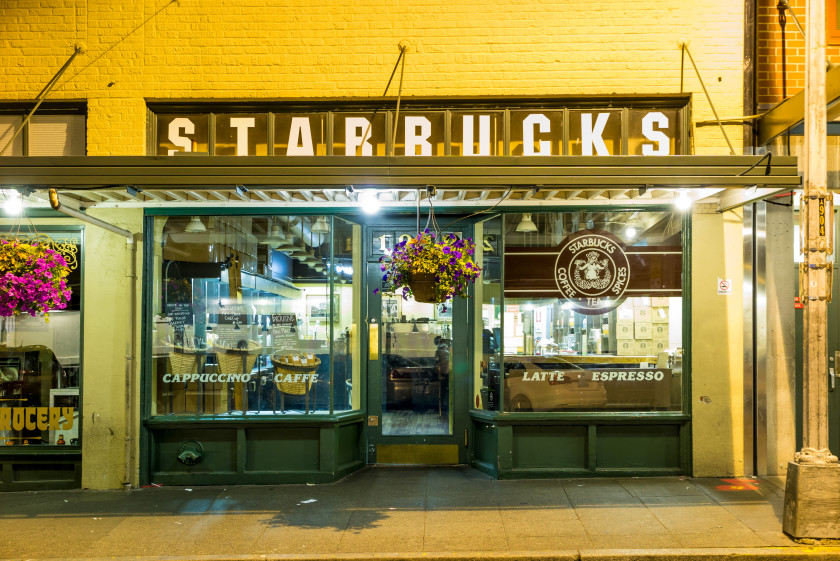 What you can look forward to in 2016 when studying in Seattle
For more events, click here.
Have you booked your accommodation in Seattle yet? Student.com has fantastic student accommodation still available.
3. Studying in Philadelphia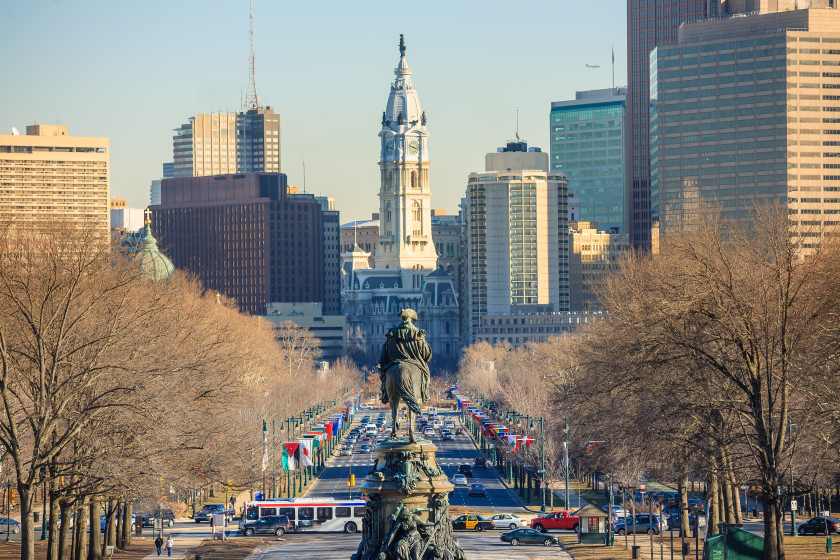 Set between New York and Washington DC, Philadelphia was recently named the first and only World Heritage City in the United States by UNESCO – and you won't have to delve very deep to learn why. While its bigger neighbours may be better known, there's a rich and exciting history behind Philly which has a huge impact on day-to-day life.
It was here that the country's Founding Fathers met to sign the Declaration of Independence and United States Constitution, so it's considered the birthplace of America's modern democracy. Wander along the city's cobblestoned alleys between red brick colonial houses, and it won't be long before you stumble across national icons like the Liberty Bell and Independence Hall. The city's museums are equally noteworthy, showcasing everything from an ancient Egyptian sphinx to Benjamin Franklin's inventions.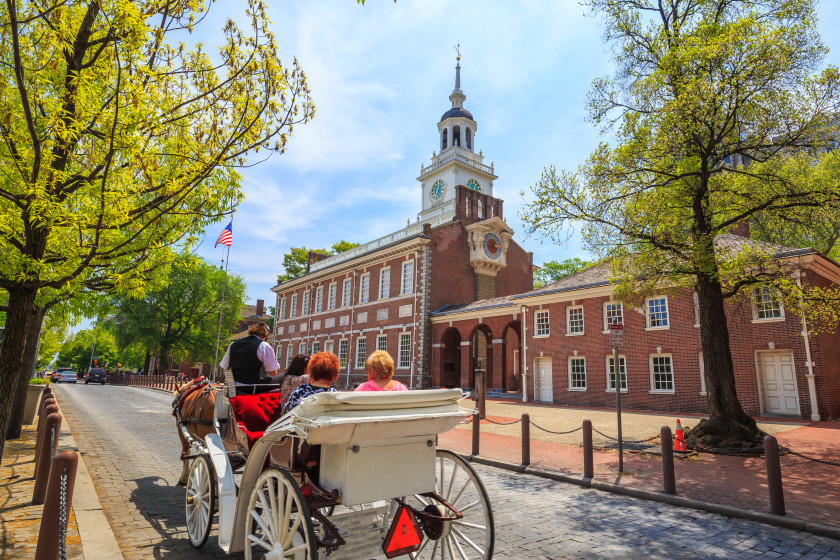 But there's more to Philadelphia than history – it's also known for being forward-thinking and multicultural. This is probably best reflected through its love affair with food, so as well as enjoying a famous cheesesteak or two, you're just as likely to dig into fresh mozzarella at the Italian Market. Once you've eaten your fill, spend an afternoon discovering the city's active arts scene – thanks to an innovative mural arts program, it has the largest collection of public art in the country.
What makes Philadelphia a great student city?
Philadelphia has more than 100 universities and colleges. Among them is the prestigious University of Pennsylvania, which is one of the oldest universities in the United States and a member of the Ivy League – in 2016, it was ranked the 17th best university in the world! Other top institutions include Drexel University, Temple University and La Salle University.
If you're an international student, you'll also find it easy to get to Philadelphia – as well as just under 20 direct flights from international destinations, there are short connecting journeys from nearby New York City and Washington DC.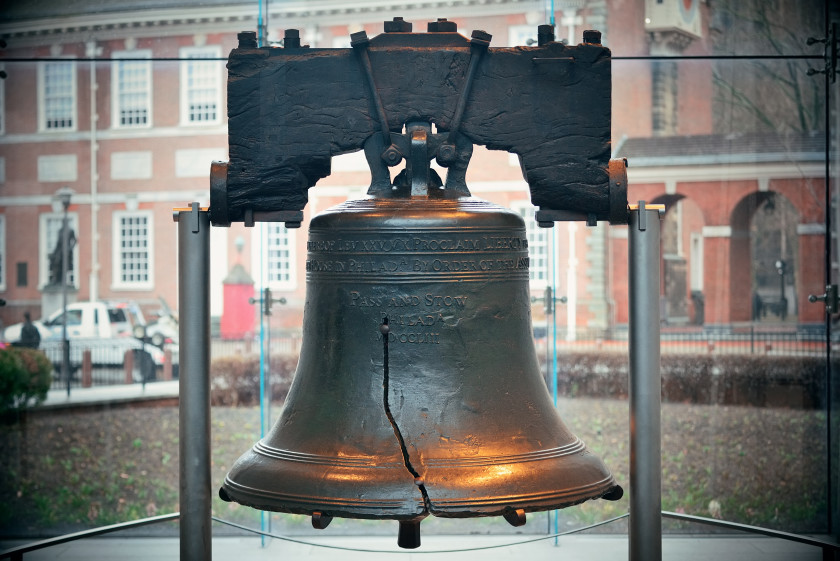 What you can look forward to in 2016 if studying in Philadelphia
For more events, click here.
Have you booked your accommodation in Philadelphia yet? Student.com has fantastic student accommodation still available.
4. Studying in Austin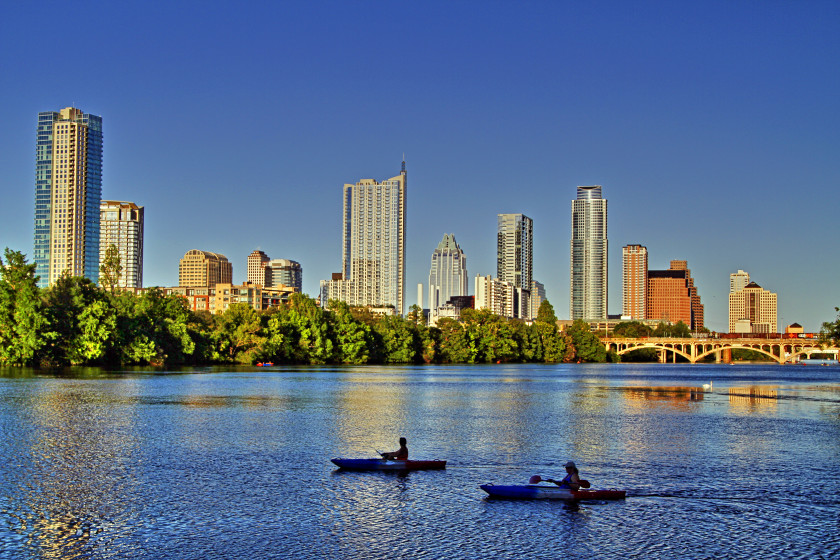 If Austin was a member of your family, it'd be your cool, fun-loving older brother. And if you make your home in the Lone Star State's capital, you'll also be living in the country's quirkiest city. Wander down Austin's broad boulevards, and it won't be long before you discover the city's unofficial motto emblazoned on t-shirts and bumper stickers: Keep Austin Weird. In fact, it's Austin's 'anything goes' spirit and southern charm that draws people to it year after year.
Start a tour of your new neighbourhood on the Drag, a section of Guadalupe Street running parallel to the University of Texas campus. You'll find everything from tie-dyed tops to name-brand stores on this eclectic avenue, and come nightfall you'll experience another side of this quirky city. Austin is known as the live music capital of the world, so it's filled to bursting point with buzzing music haunts and laid-back dive bars. Refuel with everything from pit-smoked barbecue to Mexican street eats from the neighbourhood food trucks after a night out.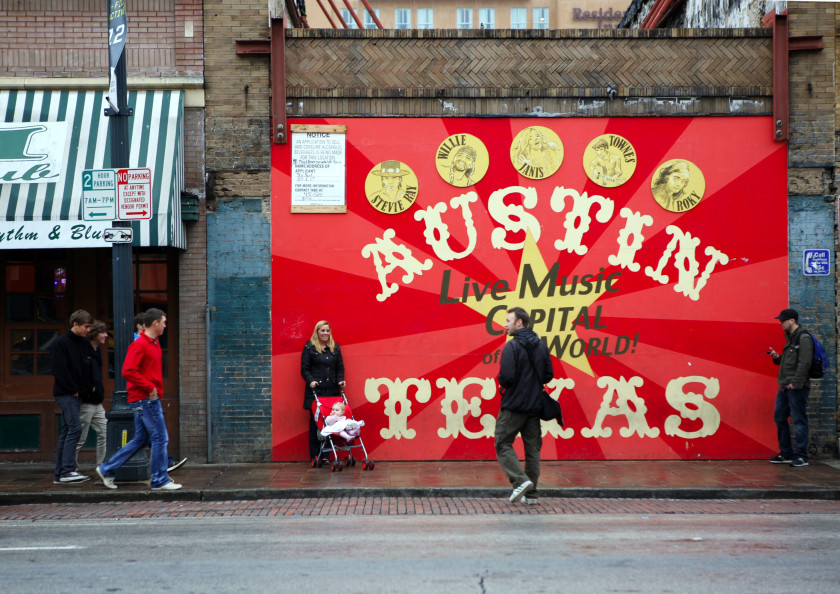 Come the weekend, you'll find plenty of ways to relax. The city is split in two by the Colorado River, so you can spend your downtime wandering along the scenic boardwalk or paddling out on Lady Bird Lake. When the sun goes down, set up by Congress Avenue Bridge to see one of the best natural phenomena around: every evening, the world's largest bat colony comes streaming out of the crevices to take flight.
What makes Austin a great student city?
Austin attracts a young and talented crowd. The student population tops 50,000 people, and the University of Texas has one of the largest campuses in the United States, stretching across 430 acres of red tile-topped buildings and rolling green spaces. The facilities are equally extensive: there are seven museums, 17 libraries and over 17,000 pieces of art in the on-site gallery.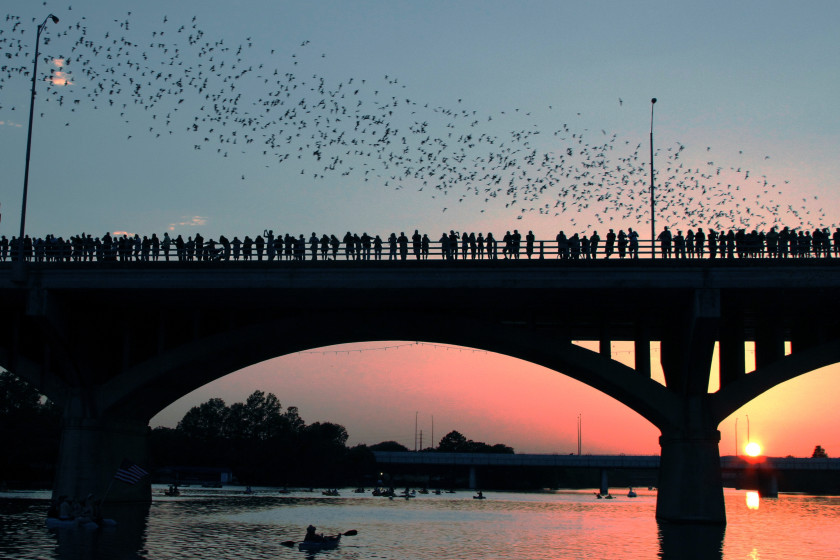 Events to look forward to in Austin in 2016
For more events, click here.
Have you booked your accommodation in Austin yet? Student.com has fantastic student accommodation still available.
5. Studying in Berkeley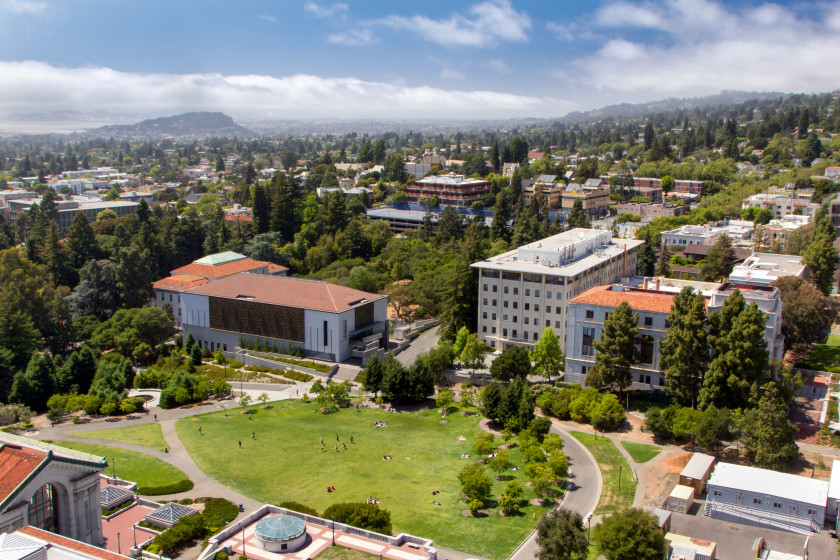 Beside the iconic San Francisco Bay, Berkeley has been famous for being a spirited city and a hotspot for intellectual discourse since its involvement in the Free Speech Movement. Today, it's a vibrant student hub packed full of idealistic undergrads and progressive thinkers. So if you like to spend your downtime browsing indie bookstores or having in-depth political discussions in coffeehouses, this is the place to come.
Step into the heart of the student community along Telegraph Avenue, and join youthful shoppers browsing the alternative stalls running down the street. Haggle for homemade jewellery or vintage denim jackets, then make your way through the local thrift stores or ecoparks for some bargain home decorations. Once you've worked up an appetite, you'll be spoilt for choice with Berkeley's multicultural eateries, selling everything from budget Indian street food to bean-packed Mexican burritos.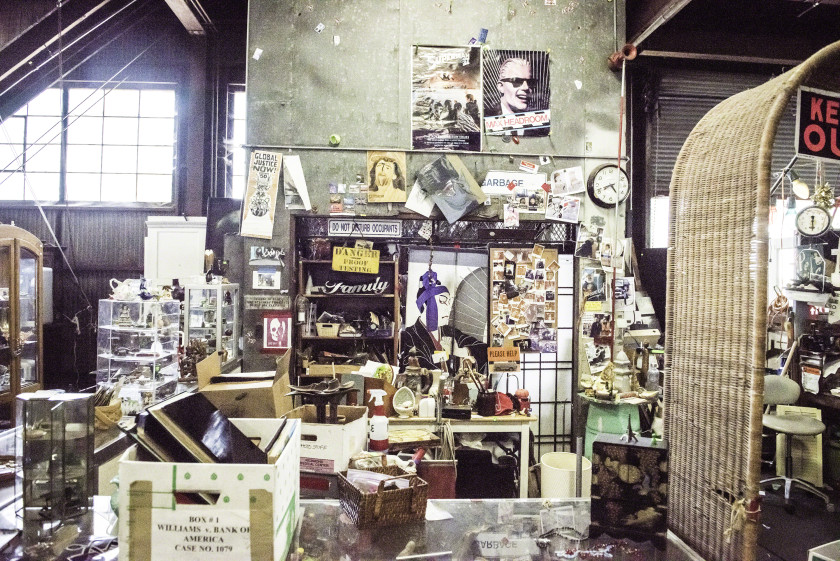 You can explore cultural haunts like UC Berkeley Art Museum on weekends, or head out into the surrounding hills for a breath of fresh air. Nearby Tilden Regional Park has over 30 miles of nature trails for you to explore, or you can pack a picnic and visit Lake Anza for a freshwater swim with friends. Later, wander westwards to Cesar Chavez Park and watch seagulls soaring overhead, dodging colourful kites flown by locals. Stroll down to Berkeley Marina, and you'll be rewarded with some of the best views across to the Golden Gate Bridge.
What makes Berkeley a great student city?
Berkeley has a top-notch public transport system, which is rare in the US where cars are generally preferred. As a student at the University of California, Berkeley, you'll get a travel pass which will let you ride the AC Transit buses and Bear Transit shuttles completely free of charge. That means you can easily get to class and travel around town on weekends, whether you want to head up to the UC Botanical Garden or go hiking in the Berkeley Hills. There's also a Night Safety Shuttle for students, so you can get home after a fun evening out – you can track where it is here.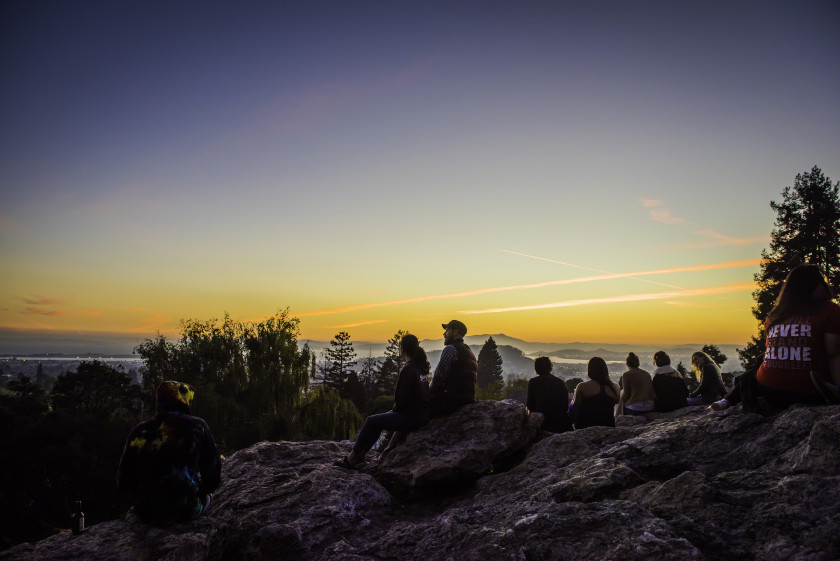 What you can look forward to in 2016 in Berkeley?
For more events, click here.
Have you booked your accommodation in Berkeley yet? Student.com has fantastic student accommodation still available.