Newsflash: social media isn't just for posting pictures of food or watching funny cat videos. Check out 25 of the best Twitter accounts for students to follow – ranging from money-saving tips to entertaining distractions!
For saving money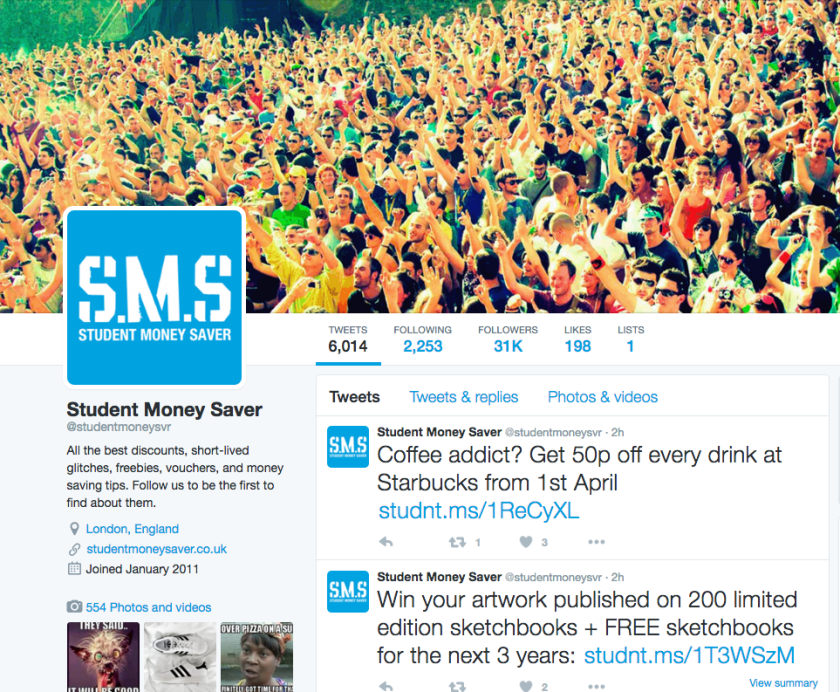 Studying in the UK and on the hunt for a discount (or several)? If so, Student Money Saver is one to follow. It regularly tweets offers, vouchers and sales for a whole bunch of major retail chains, eateries and other outlets, as well as posting competitions and offering general money-saving advice. Your wallet will definitely thank you for following this account!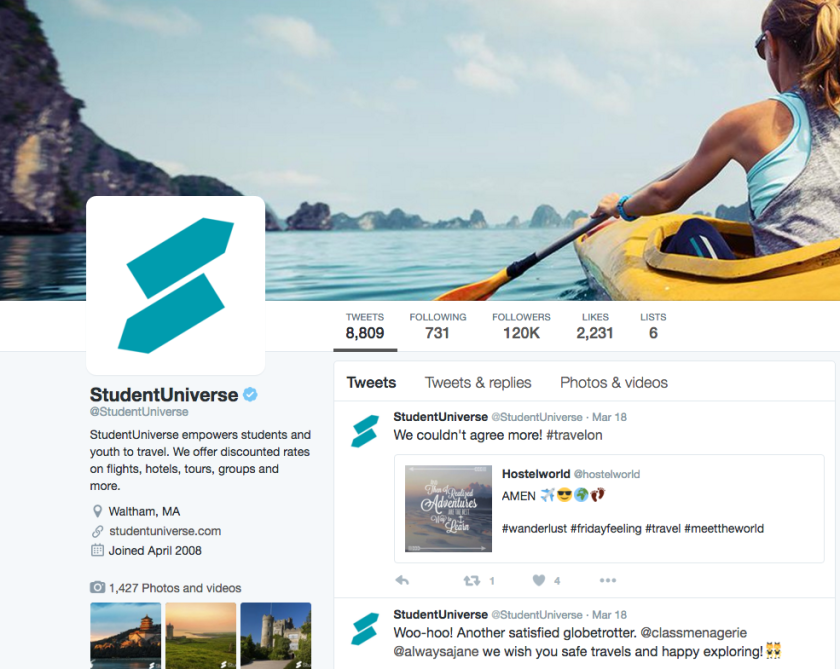 Student Universe aims to empower students across the world to travel by offering discounts on flights, hotels, activities and everything else you need for a dream trip. So in those few glorious weeks in between semesters, you'll be able to book a spur-of-the-moment holiday knowing that it isn't breaking the bank.
Discounts, discounts and more discounts – that's what you'll find on UNiDAYS' feed, along with plenty of useful tips to help you with student life. Its main account is tailored towards UK students, but there's also a separate account for students in Australia and New Zealand.
For news and current affairs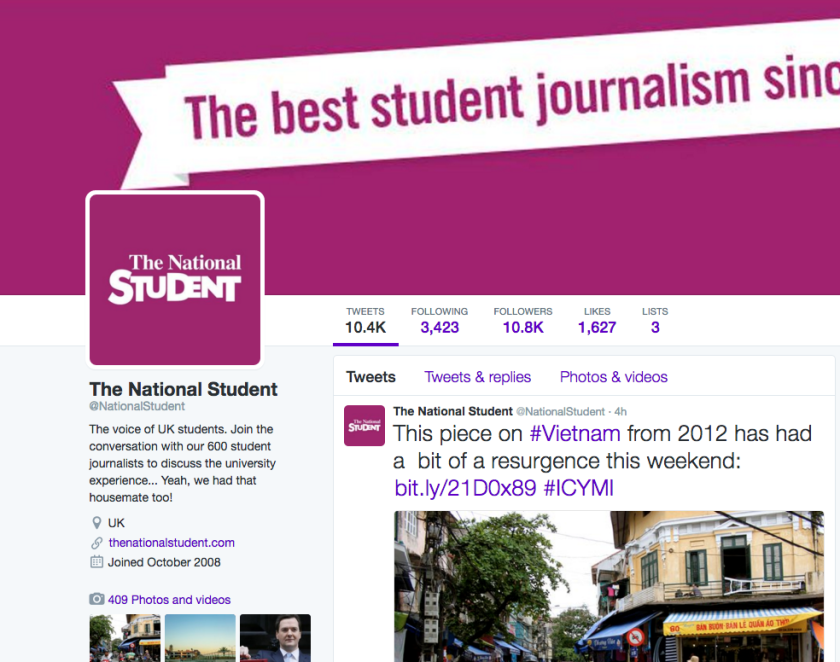 If you're based in the UK and want your news to have a student flavour, look no further than The National Student. From news bulletins to reviews and topical articles – written by a team of more than 600 student journalists – it'll keep you up to date on the things that matter.
US publication, The Onion, gives news a refreshingly light-hearted twist, posting both real and fictional reports with the purpose of making your morning headlines that little bit more entertaining. Although, given the often bizarre nature of world politics, it's not always easy to separate the genuine from the fake…
BBC News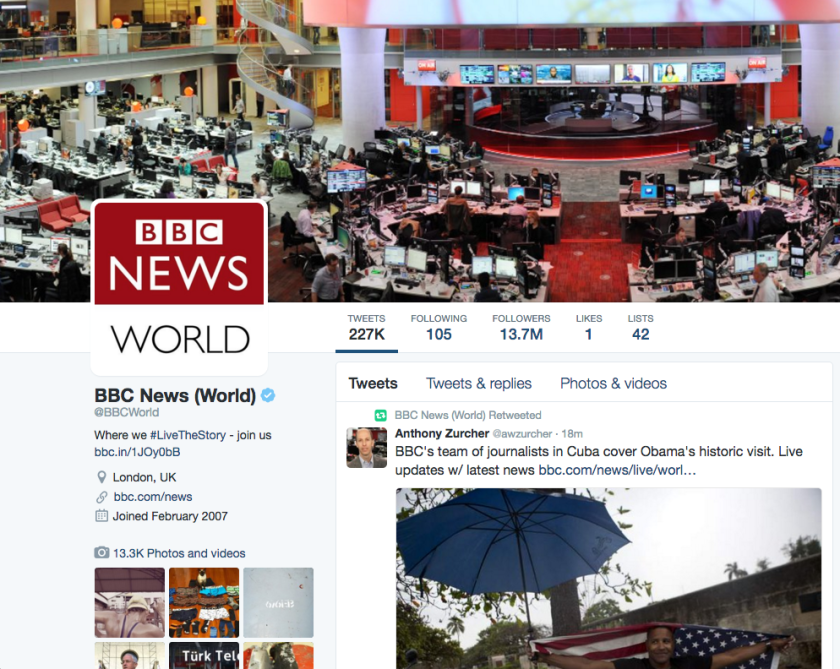 BBC News should be among your go-to sources if you prefer your news to be more on the serious side. Featuring regular updates on the international scene as soon as the stories break, it'll provide you with plenty of reading material while you tuck into your pre-lecture breakfast, wherever you are in the world.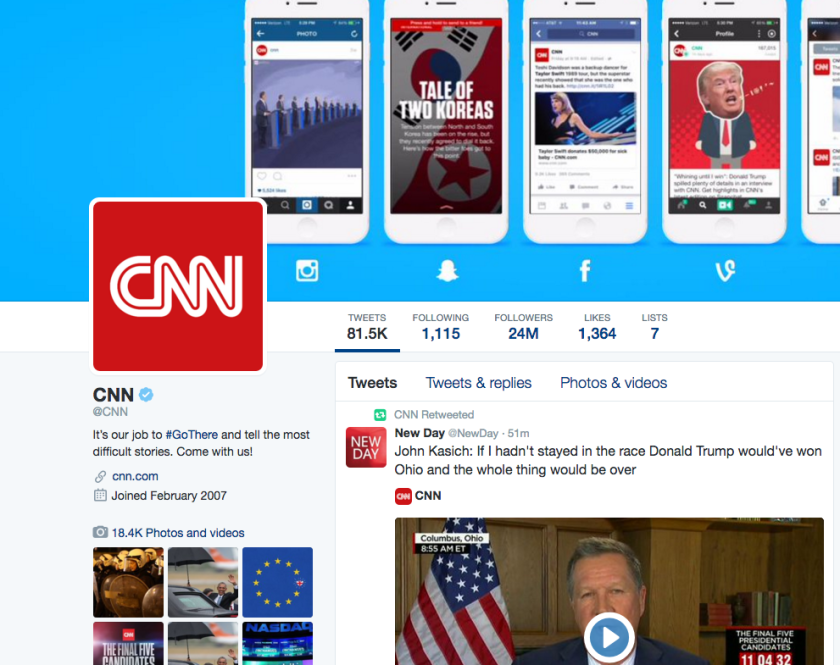 CNN has a bit more of a US focus, but still keeps followers informed on developments elsewhere with news reports and political commentary. With this and the previously-mentioned news sites, you'll always be fully clued-up on international affairs.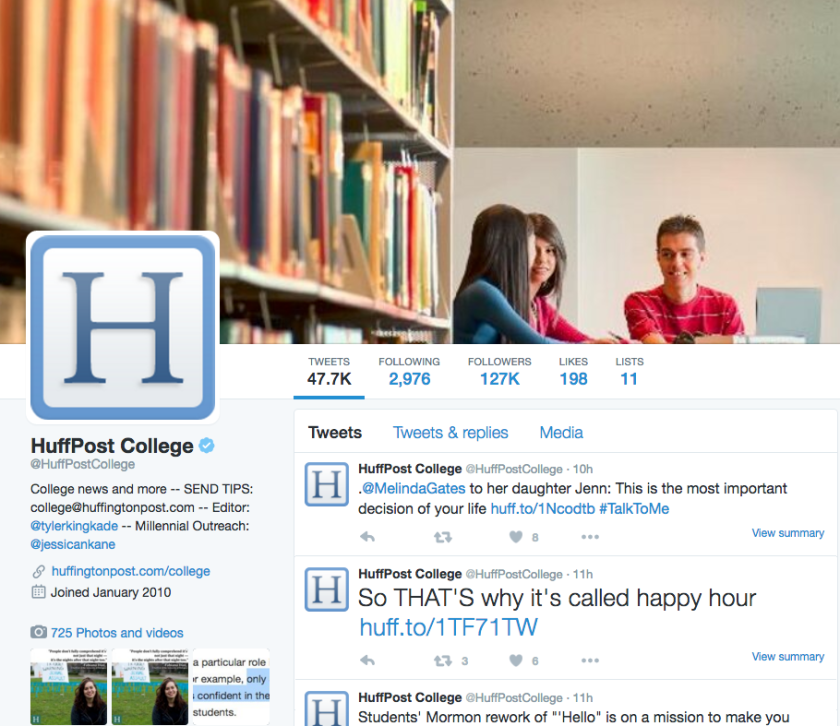 Another US-based Twitter feed, HuffPost College belongs to American publication The Huffington Post and covers a variety of topics relevant to students in the US. Stories surrounding Ivy League universities likes Yale and Harvard crop up frequently, but in general, it's a useful account to keep tabs on if you're studying at any United States institution.
For study help and inspiration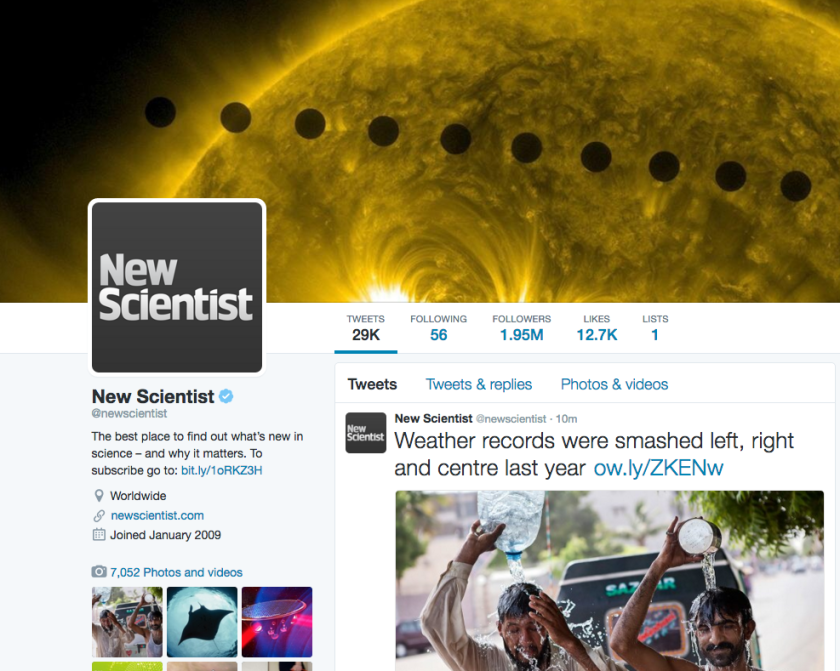 One for the science students and fanatics, New Scientist reports on all the latest news in the field from around the world. It could come in handy if you need to write an essay on a recent scientific development, or simply be a way of impressing your lecturers with your wealth of up-to-date knowledge.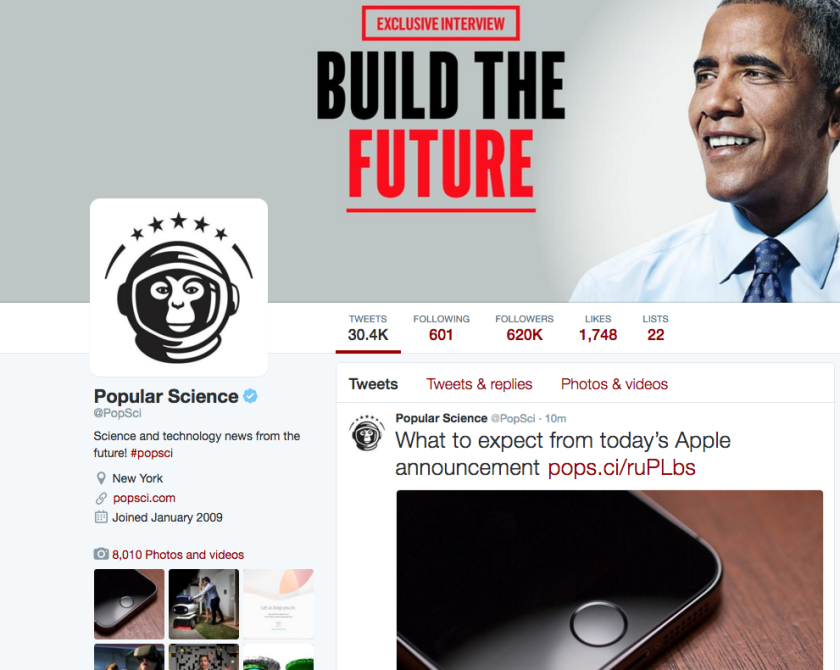 Another fantastic resource for science enthusiasts, Popular Science features regular updates on technology, space exploration and other related topics. Even if you're not a science student, it's worth following for the fascinating (and often groundbreaking) developments that appear.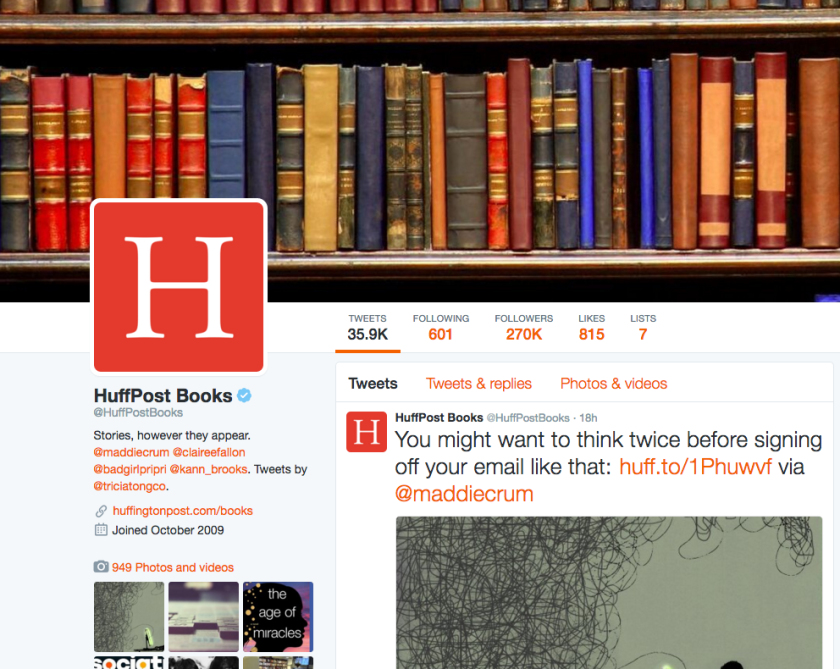 Literary types will want to keep an eye on HuffPost Books (another offshoot of The Huffington Post), which tweets book reviews, articles about upcoming releases and recommendations on what to read next. Perhaps more of a distraction than a study tool, but it never hurts to brush up on your literature!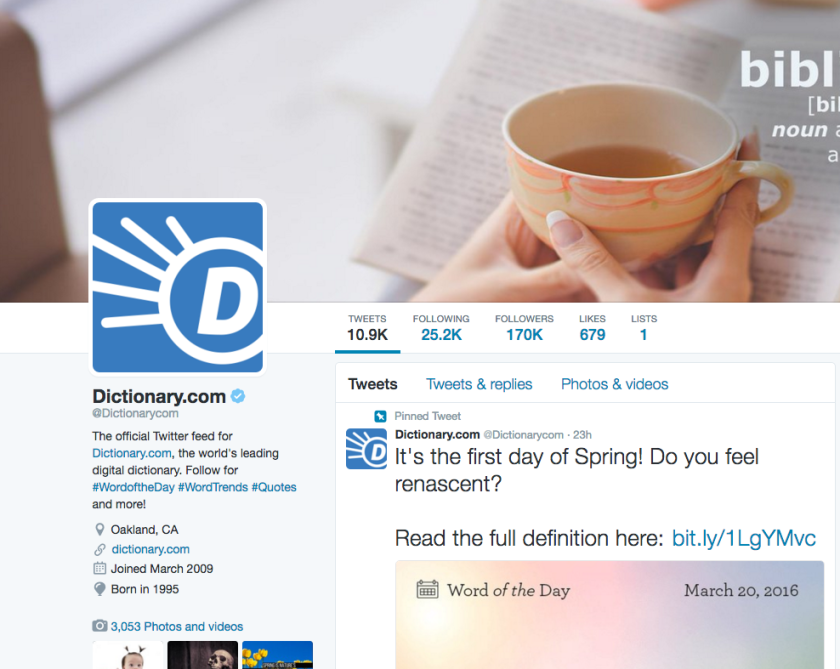 Nowadays, just about everything has found its way onto social media – including the dictionary! You'll find Dictionary.com's #WordoftheDay posts particularly helpful for broadening your vocabulary list or throwing in the odd fancy word when writing an essay.
For things to do
Songkick is a global music ticketing site that tweets when gig tickets become available, so you can make sure you don't miss out on your favourite act's next performance. It covers venues worldwide too, which means you can even round up your group of university friends and head to a local gig. Providing they share your excellent taste in music, of course…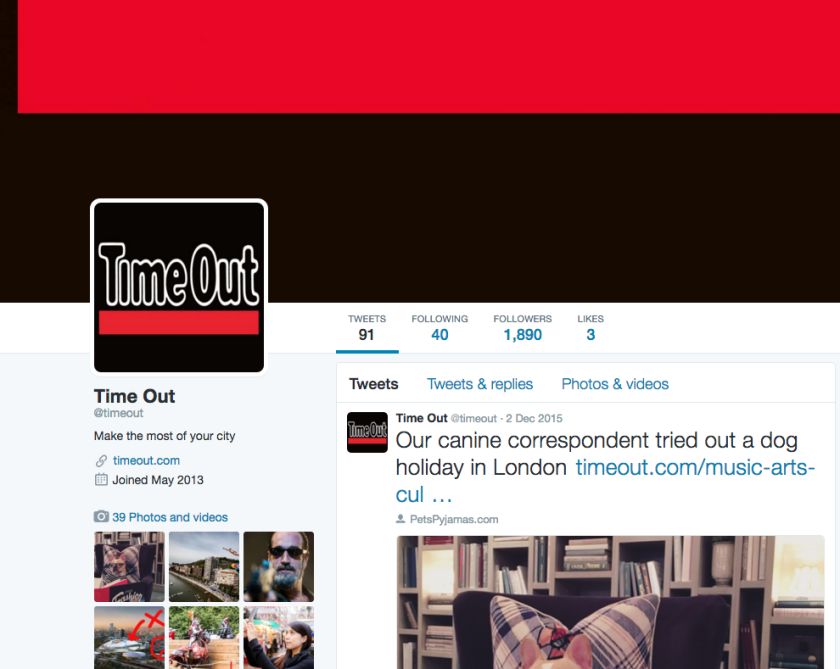 If your question is 'what shall I do this week?' then Time Out likely has the answer. The publication's Twitter feed is full of gems when it comes to events in your city, covering London, Sydney and pretty much everywhere in between.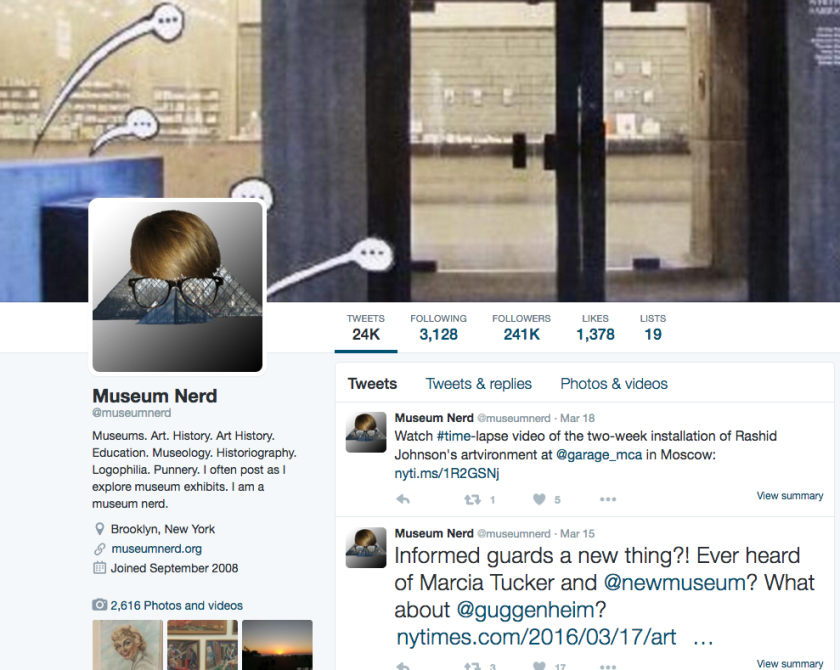 Get your culture fix through Museum Nerd's account, which picks out some of the most interesting museums to visit and posts pictures of the latest exhibitions to whet your appetite. Most of the museums highlighted are situated in the US, but some from elsewhere do occasionally get a mention.
For student life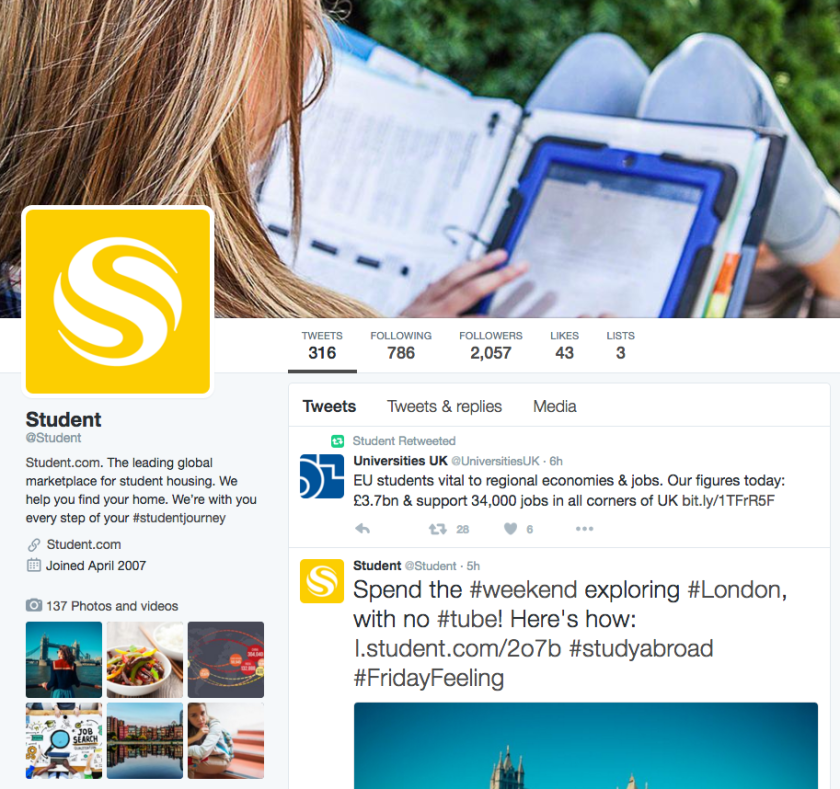 From international student news and life hacks, to inspirational travel pieces and in-depth, step-by-step articles on how to create a bank account abroad, Student.com's Twitter feed is a one-stop shop for everything international study-related. Make sure you follow us to keep up with the latest student updates!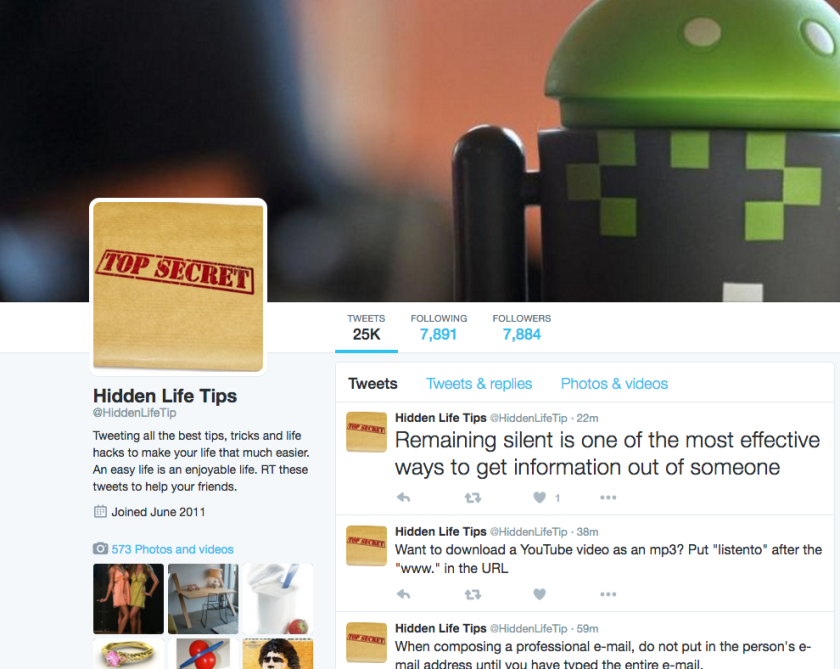 While this account isn't specifically for students, you'll no doubt find that plenty of its content can be applied to your day-to-day life at university. Hidden Life Tips does exactly what it says on the tin, offering golden nuggets of advice (or 'life hacks') concerning everyday hurdles. To give you an idea of what we're talking about, HLT's recent tweets include a solution to getting rid of pimples and how to choose the perfect topic for an essay. Talk about covering all bases…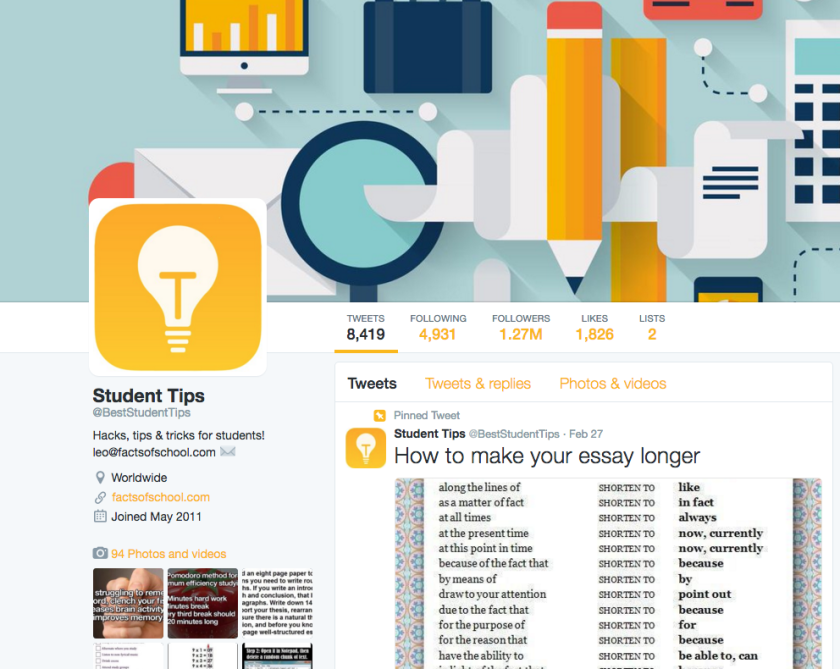 This account is run with students in mind, guiding you through your days at university with a regular helping of tips and tricks, from advice on studying for exams to the best way to extend an essay's word count – especially handy when you're essay writing in English and it's not your first language!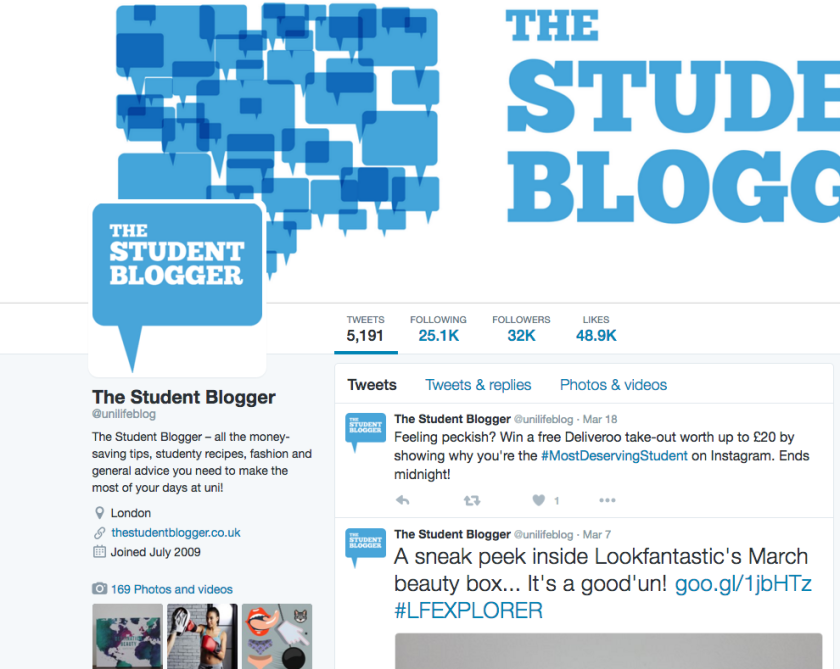 Money-saving tips, cheap and easy meal recipes, fashion advice – The Student Blogger has everything you need to breeze through university life. You'll also find the occasional discount offer or exciting competition posted on their feed!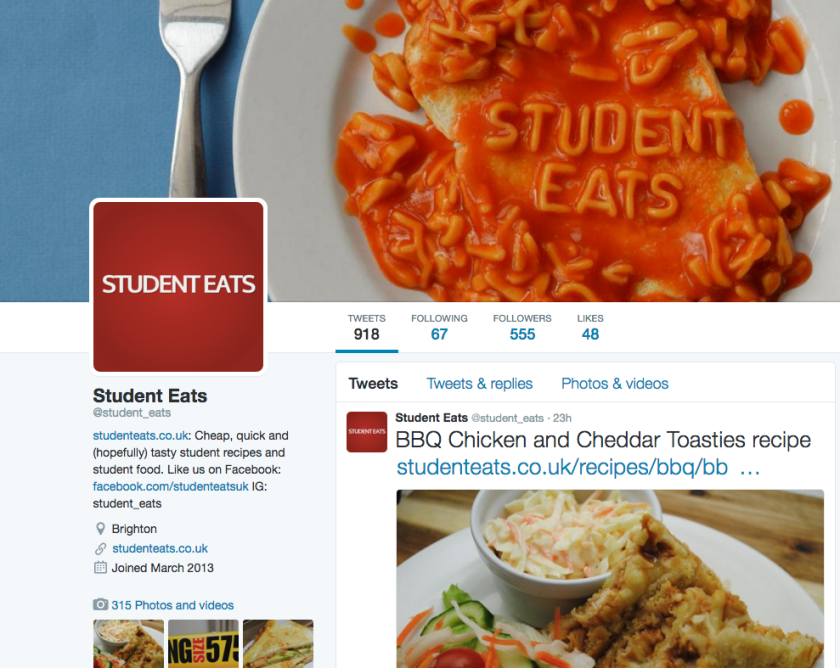 Student Eats posts recipes for meals that are intended to be cheap to buy, quick and easy to prepare, and tasty to eat – all the things a student (well, and most human beings) looks for in food. Our favourite post has to be how to make jam doughnuts using just a microwave!
And just for fun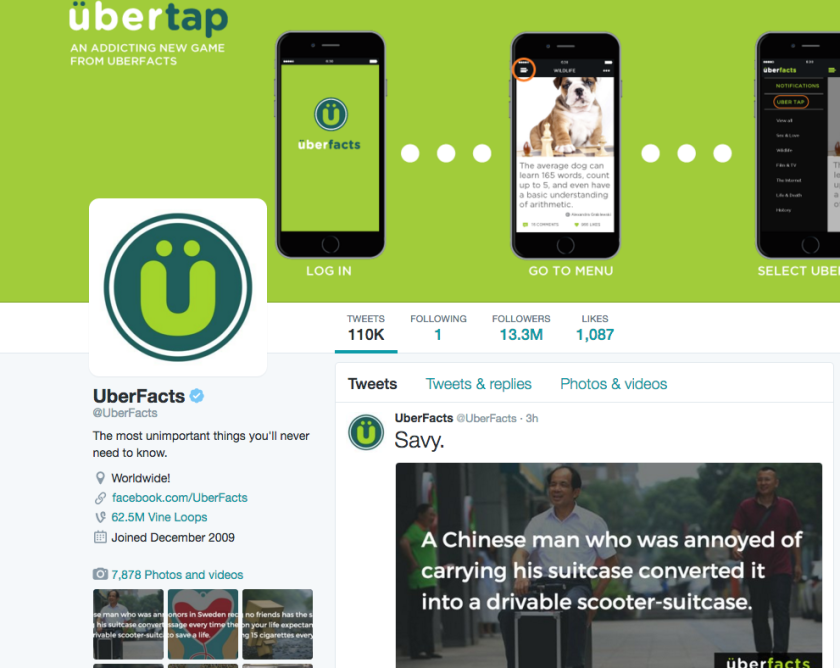 According to UberFacts, it posts 'the most unimportant things you'll never need to know' – but we wouldn't say 'unimportant' is entirely accurate. For example, you never know when you'll be able to impress someone by telling them which animal has a pouch they use to store their favourite pebble. The answer is the sea otter, by the way…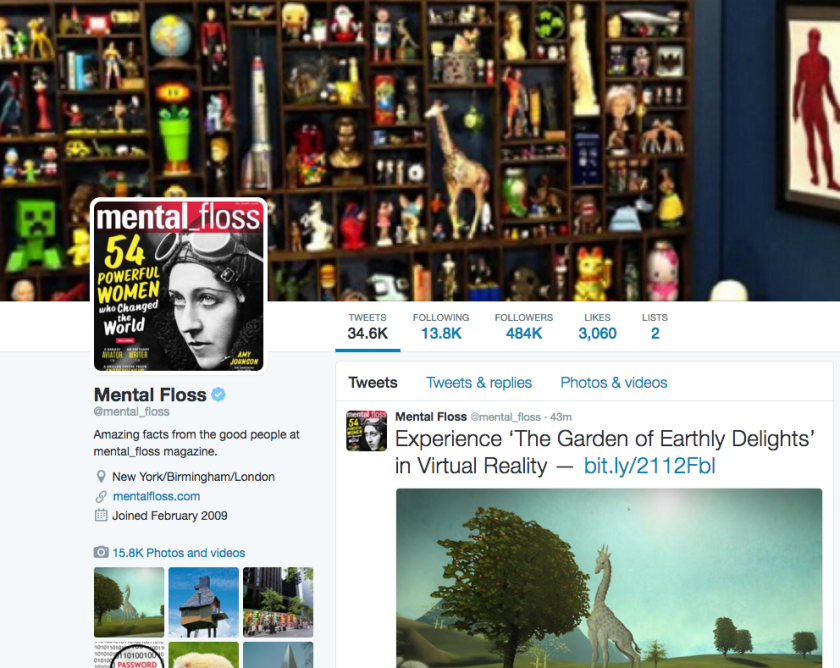 Mental Floss is a US magazine filled with quirky facts and findings, and its Twitter feed is no different. Follow their feed for links to in-depth articles that you can use for future quizzes (or maybe just to show off to your friends).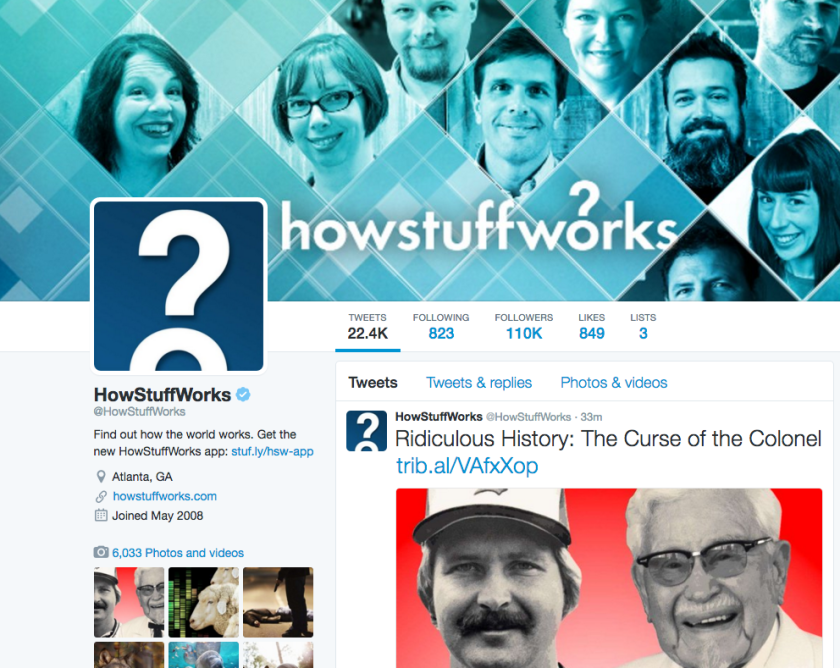 Rather than just feeding you facts, HowStuffWorks provides detailed answers on questions like 'could Noah's ark really have happened?' and 'does exercise really help with weight loss?' You'll also discover quizzes, life advice and lots of other things to (temporarily) distract you from your university assignment.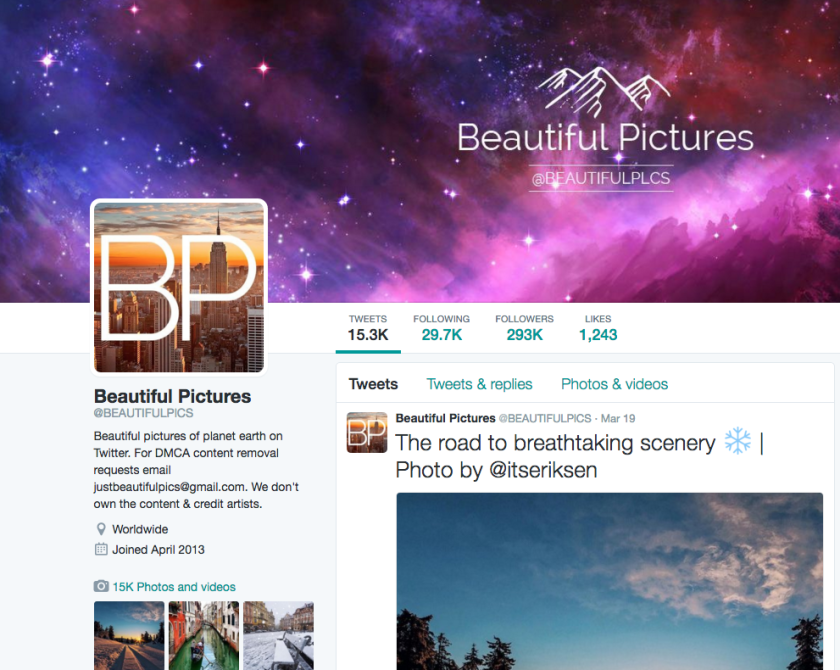 From enchanting city skylines to tranquil waters, Beautiful Pictures is home to some of the most breathtaking pictures on the internet. Browse through the stunning image gallery and it may well provide you with that all-important 'eureka' moment – or simply make you wish you were jetting off to the Bahamas tomorrow. In any case, it beats staring blankly out the window…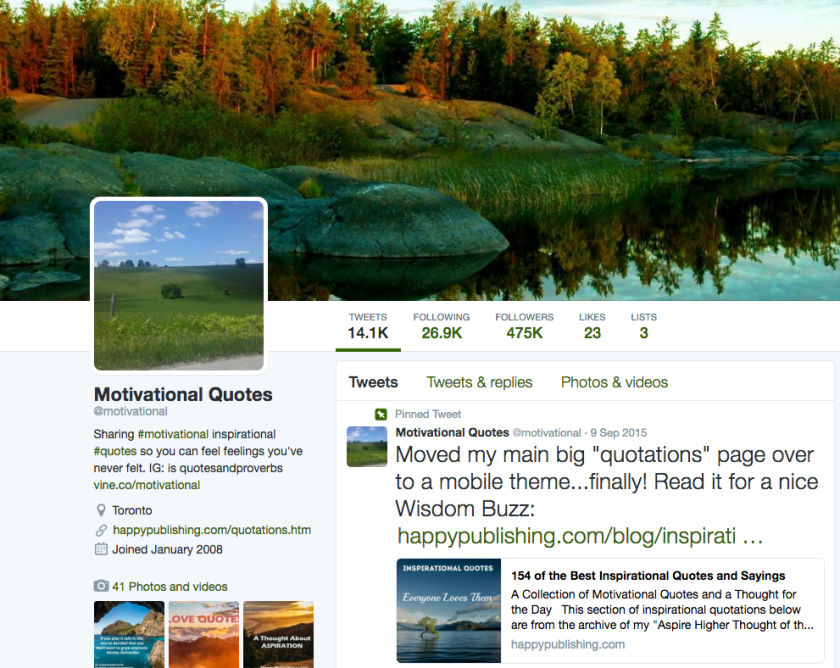 We've all had days when the creative juices just aren't flowing and you're searching for some inspiration. That's where the appropriately-named 'Motivational Quotes' Twitter feed comes in! Check in each day to read rousing quotes from a range of famous figures, with the aim of giving you the proverbial burst of creativity you needed.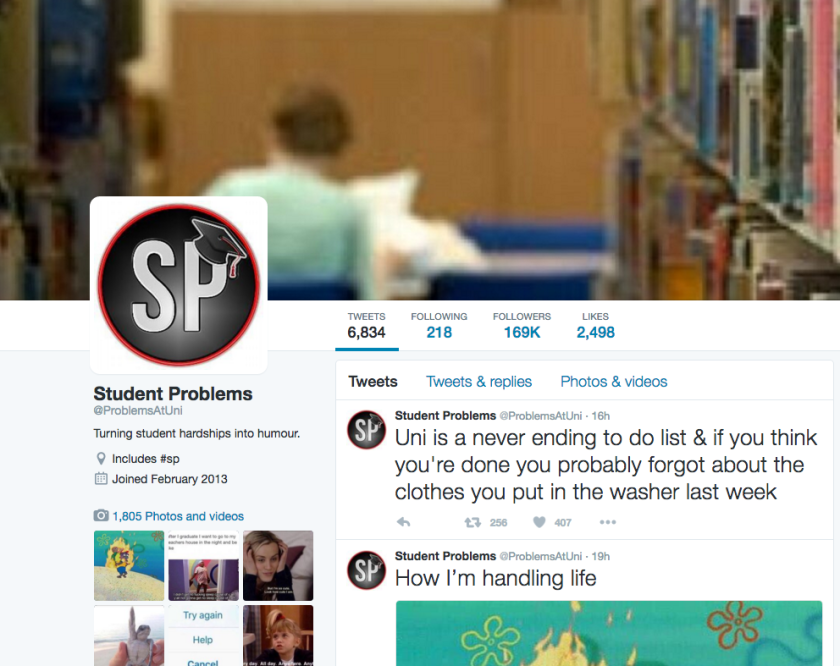 There are problems that we all encounter in our daily lives, and then there are problems that only students will understand. This account concentrates on the latter – posting scenarios and thoughts that every student can relate to, wherever they are in the world. Making the difficult decision of finishing an assignment or taking a nap? We've all been there…