Whether you earn a scholarship, secure a grant or find part-time work in your new city, there are loads of ways you can fund your postgraduate studies in the UK. Read on to find out what funding options are available.
1. Universities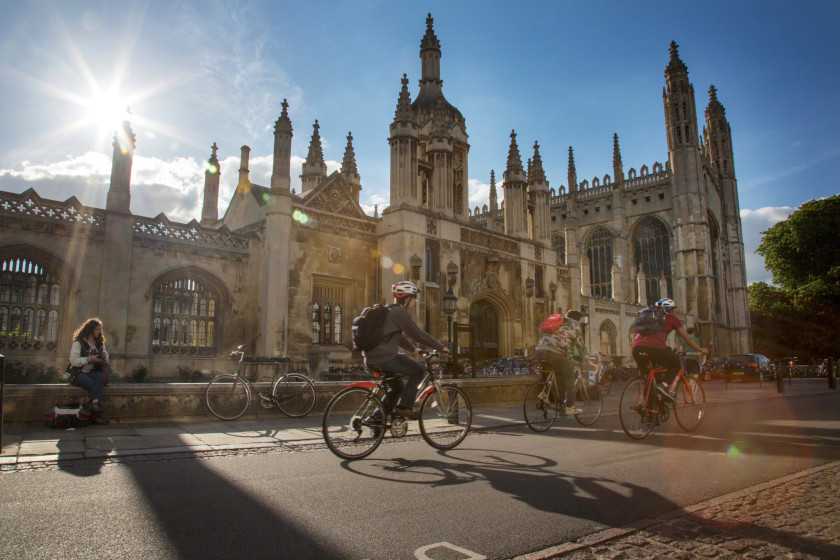 Grants
Very often, universities award grants to outstanding students to carry out research in their field of study. There are always rules and regulations regarding who qualifies, so it's best to check directly with your institution when applying to see if there is funding available for your course.
For PhD students in the UK, you may be awarded one of more than 8,000 highly competitive grants from the Research Council. Read full details about these bursaries here.

Scholarships and discounts
Sometimes, universities will offer scholarships or discounted fee rates for postgraduate study if you have completed your undergraduate degree at the same institution. This is worth looking into, as you could save thousands of pounds depending on the grades you achieved as an undergrad! For example, the University of Sussex offers a £5,000 scholarship to students who graduate with first-class honours, or a £3,500 scholarship to upper second-class honours. The University of Edinburgh offers a 10% discount on postgraduate tuition fees for alumni.
2. External bodies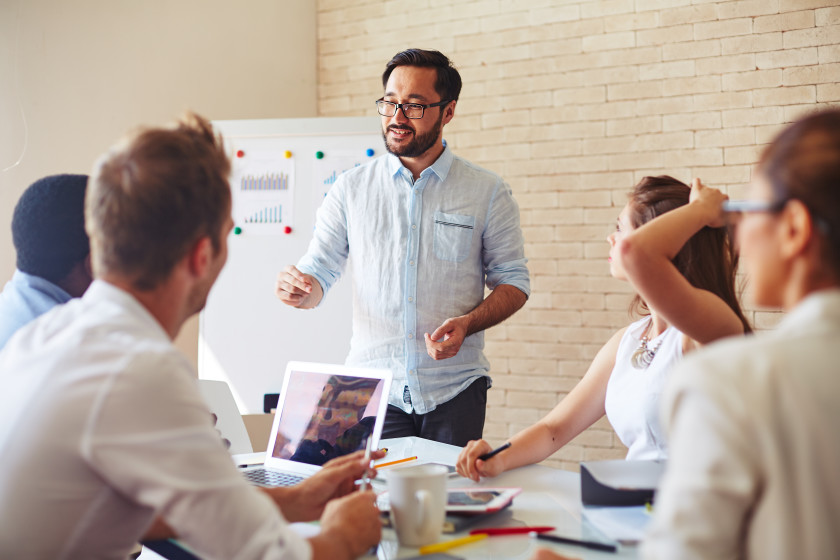 Employer sponsorship
Some postgraduate students obtain funding from their workplace, on the premise that this further study would hugely benefit their performance and development in the role. But, it has to be said that it can sometimes be difficult to secure this kind of funding. The employer needs to be sure that it will not only benefit the candidate and their role within the company, but also the company itself. Prospects breaks down the steps you'll need to follow for employer sponsorship here.
Other organisations
Additionally, funding may be obtained from charitable organisations or governmental bodies, and not just from the well-known ones as you may expect! For example, students with a history of vegetarianism or veganism can apply for grants from The Vegetarian Charity, while grocers, chemists, commercial travellers and their families can search for financial support from The Leverhulme Trade Charities Trust. You can contact charities directly via their websites to enquire about funding, or use sites like The Alternative Guide To Postgraduate Funding to find something suitable for your background, interests or field of study.
For international students coming to the UK for postgraduate studies, there are a number of scholarship opportunities up for grabs. Check out Chevening Scholarships which are funded by the Foreign & Commonwealth Office, or Commonwealth Scholarship and Fellowship Plan for students from specific Commonwealth countries. If you're headed to Scotland, take a look at these available scholarships for international students.
There are also scholarships available for students from certain regions. For example, students from countries like India, Kenya, Uganda and Pakistan may qualify for the Aga Khan Foundation International Scholarship Programme – a scholarship that is awarded on a 50:50 grant and loan basis. Indian students can apply for scholarships from The Inlaks Foundation, and Chinese citizens can apply for grants like the Henry Lester Trust Limited, worth £2,500. You can find funding by using databases of all scholarships available in the UK like Scholarship Search or The Scholarship Hub, and search by subject or keyword,
3. Family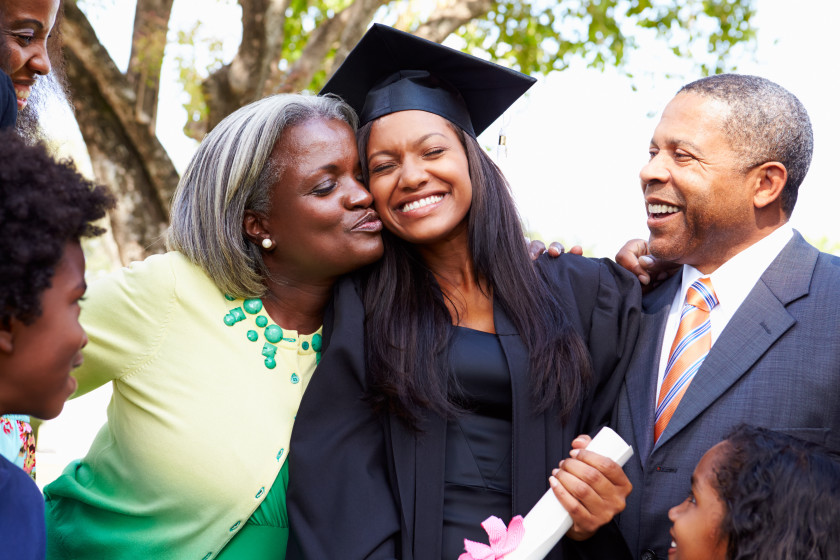 While not everyone is fortunate enough to receive funding from their families to undertake a postgraduate course, a study by Kingston University of more than 1,200 postgrads in the UK has revealed that 41.2% of students from the wealthiest backgrounds confirmed their parents would be their main source of funding. If your parents can afford to help out, there's no shame in accepting their contribution to make your postgraduate studies in the UK a more comfortable affair.
4. Student loans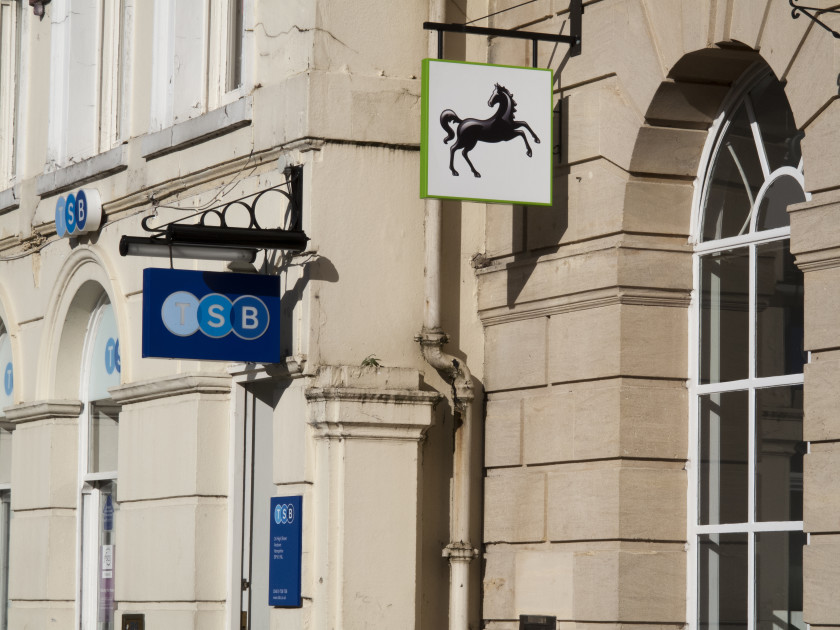 A lot of students take out a loan to pay for all or some of their studies abroad. In early 2016, the UK government announced a new postgraduate loan option available for UK and some EU students completing their postgraduate studies.
For the first time UK students won't have to take out a personal loan, which usually comes with a hefty amount of interest, in order to afford their master's or other postgraduate qualification. These loans, up to the value of £10,000, will be subject to interest charged at RPI (retail price index) plus 3%, and they will cover both taught and research programmes across all subjects at all British institutions.
To qualify for a postgraduate loan from the British government, you'll need to be under 60, already living in England and without a prior master's degree or higher qualification. You will also have to be a UK or EU national or have settled status. The good news about these loans is that, unlike some bursaries or scholarships, they won't depend on your personal or even family income. As long as you meet the requirements, you'll be eligible to receive one. Find out more here.
When it comes to taking out a loan, you should always be aware of the financial commitment you are making. You will be responsible for making the repayments once you start earning more than £21,000 per year. Think carefully before you apply for a loan, and speak to a professional if you're unsure about anything.
5. Employment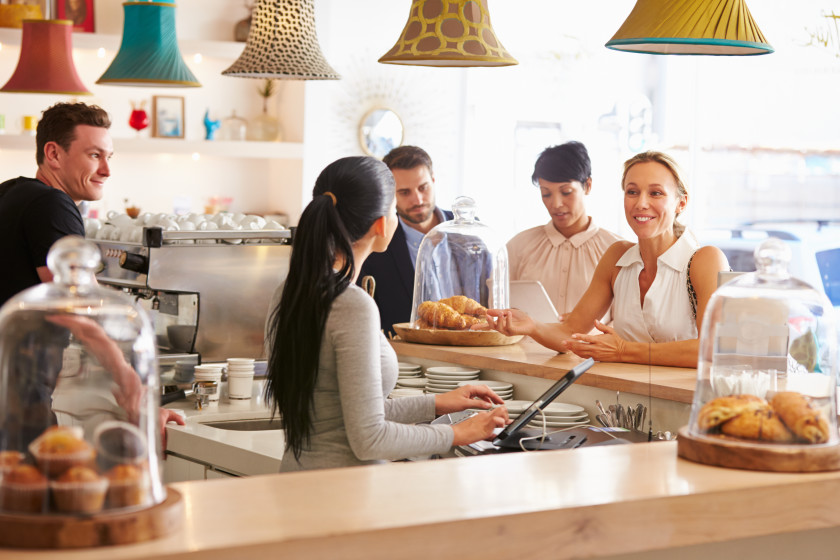 As well as getting bursaries, loans or help from their families, some students work a part-time job alongside their course. Not only would this help to fund your postgraduate studies in the UK and gain valuable skills and experience for the future, but it will also give you a bit of extra cash to spend on doing things you enjoy. Some students may find employment in the local campus café, and others will look for something related to their studies – for example, an aspiring languages teacher could look to take on some private tutoring classes. Find inspiration on how to boost your CV (and bank account!) here. Where you work is up to you, but bear in mind the restrictions that are in place.
Universities often advise that postgraduate students work no more than 20 hours per week during term time, though you should be able to bump this up during the holidays. Legally speaking, UK and EU students can work more than 20 hours a week, but just make sure you have enough time to research and complete all your assessments too!
The UK Council of International Student Affairs states that students on a Tier 4 visa are limited to working a maximum of 20 hours per week in term time, or they'll risk breaching their visa conditions. But as long as you have permission to work in the UK, you'll be able to work full time during vacations and potentially after your course has ended. Read up on everything you need to know about working before, during and after your postgraduate studies in the UK here.