For international students seeking a unique blend of academic excellence and thrilling surfing experiences, universities near a surfing destination offer the perfect destination. These coastal havens provide access to world-class universities and boast stunning beaches and renowned surf breaks.
On 20 June we celebrate the International Surfing Day. In honour of this day, we will explore several universities around the globe that offer exceptional academic programmes and vibrant surfing cultures, ensuring an unforgettable experience for international students.
Below are some cities that are home to top-tier educational institutions as well as exhilarating waves.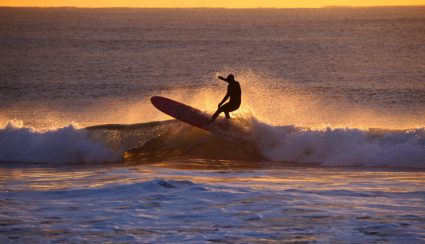 University of California, Santa Cruz
Nestled along the scenic coastline of California, the University of California, Santa Cruz, offers a captivating academic environment coupled with a vibrant academic surfing community. Because it is close to some of the best surfing spots, like Steamer Lane and Pleasure Point, students can hit the waves before or after their classes.
The university's commitment to academic excellence and the student-friendly surfing locations make it an ideal choice for those seeking a balanced lifestyle.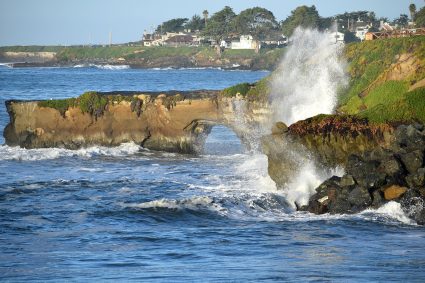 Bond University, Gold Coast, Australia
Situated on the renowned Gold Coast of Australia, Bond University provides a remarkable academic experience close to breathtaking surfing spots. With famous breaks such as Snapper Rocks and Duranbah Beach just a stone's throw away, students can easily indulge in their passion for surfing while pursuing their studies. 
Bond University's coastal campus and student-friendly surfing culture create an unparalleled academic and personal growth environment.
University of California Santa Barbara
UCSB is a renowned institution consistently ranked among the best ten public universities in the United States. It offers over 200 majors, degrees, and credentials. The ocean-side institution showcases a competitive academic environment that attracts esteemed faculty, including Nobel Prize winners.
While Santa Barbara may be considered the fickle sister among California's wave-rich regions, its quality surf break, the Queen of the Coast, makes it a destination worth exploring.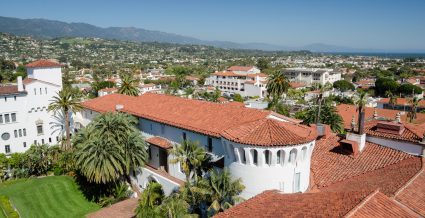 University of Hawaii at Manoa
Located in the heart of Honolulu, the University of Hawaii at Manoa offers an exceptional academic program amidst unparalleled natural beauty. With legendary surfing hotspots near a university like Waikiki and the Banzai Pipeline within reach, students can immerse themselves in surfing alongside their educational pursuits. 
The university's stellar reputation, combined with the allure of its surfing community, attracts students from all corners of the globe. Experience the perfect blend of education and adventure in one of the world's most renowned surfing hotspots.
Universidad del País Vasco, San Sebastián, Spain
The San Sebastian campus of the University of the Basque Country is conveniently located near La Zurriola Beach, just a short walking distance away. Numerous study programs at this surfing university will ensure a fulfilling academic journey. Passionate faculty members and a vibrant student community enrich the academic environment. 
There are two fantastic options for those seeking a less crowded beach experience. Mundaka and Hossegor are approximately an hour from the university's coastal campus, offering excellent wave breaks and a more relaxed surfing atmosphere. These destinations are perfect for surfers exploring new spots and enjoying solitude on the waves.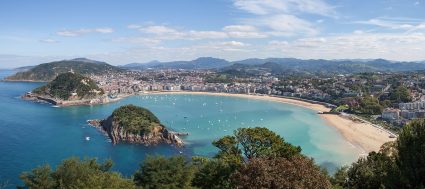 University of New South Wales, Sydney, Australia
Situated in the vibrant city of Sydney, the University of New South Wales is one of the best universities near the ocean. With iconic breaks like Bondi Beach and Maroubra nearby, students can enjoy the thrill of riding the waves during their study breaks. 
The university's student-friendly environment, diverse academic programs, and bustling surf culture make it an attractive choice for international students seeking a balance between education and adventure.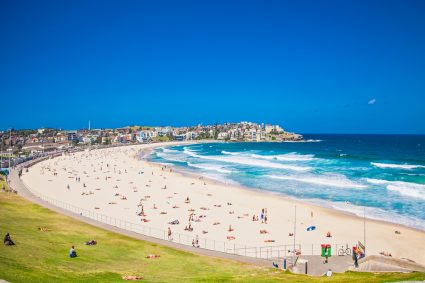 University of Cape Town, South Africa
Set against the stunning landscape of Table Mountain and the vast Atlantic Ocean, the University of Cape Town presents a remarkable academic journey. 
With renowned destinations such as Muizenberg and Long Beach just a stone's throw away, students can embrace world-class waves while immersing themselves in their studies. The university's dedication to driving social change and promoting sustainability further enriches the educational experience. It remains a compelling choice for those searching for an academic surfing community.

University of Sydney, Australia
As Australia's oldest and most distinguished institution, the University of Sydney offers a captivating blend of academic excellence and vibrant surf culture. Located near famous surf spots such as Manly Beach and Tamarama, students can easily access the waves and embrace the coastal lifestyle. With several academic programmes and a strong emphasis on research, there is a comprehensive educational experience for international students seeking a thriving surfing community.
Universidade de Lisboa, Portugal
The University of Lisbon is the largest university in Portugal, with nearly 50,000 students and 18 colleges. The Cruz Quebrada is a coastal campus strategically positioned in Lisbon. It offers convenient access to stunning beaches for surfing enthusiasts. Carcavelos Beach is just a 10-minute drive away, while Guincho Beach is a mere 25-minute journey. 
If you're seeking additional thrilling waves, explore Ericeira, a little farther from the campus. Known for its exceptional breaks, Ericeira is a popular destination for surfers of all levels. Bodysurfers will enjoy the waves here, providing an exhilarating experience in the water.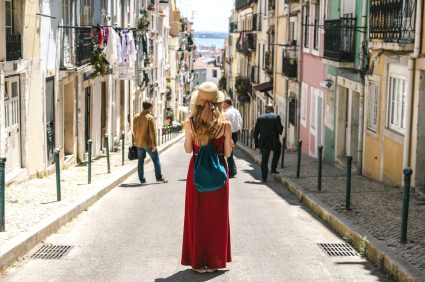 Ride on the wave of a lifetime
Surf-friendly universities offer a range of benefits, including proximity to the best surfing spots, a balanced lifestyle, a thriving surfing community, academic support, and beautiful campus locations. These universities provide a unique opportunity for students to combine their academic pursuits with their passion for surfing, fostering a supportive environment and offering access to awesome waves.
When you've discovered a city that captures your interest and secured a spot at a local university, the next step is finding suitable student accommodation. Look no further than Student.com, where you'll find many housing options in over 400 cities worldwide. Start your search for the perfect student home by exploring our extensive range of accommodations available to meet your needs.