Finding your perfect student home can be tricky. You'll need to think about the type of accommodation you want, find a good area of the city to live in, possible flatmates and a whole host of other things. On top of that, many accommodation terms can sometimes be a bit confusing. To help you navigate the jungle of different student accommodation terms, we've compiled a glossary of terms that will help you better understand what's on offer.
Once you've read through the glossary, you can start looking for student accommodation. Here at Student.com we list over 1 million beds in over 400 cities around the world, so wherever you are going for your studies, it's likely we list some accommodation options there.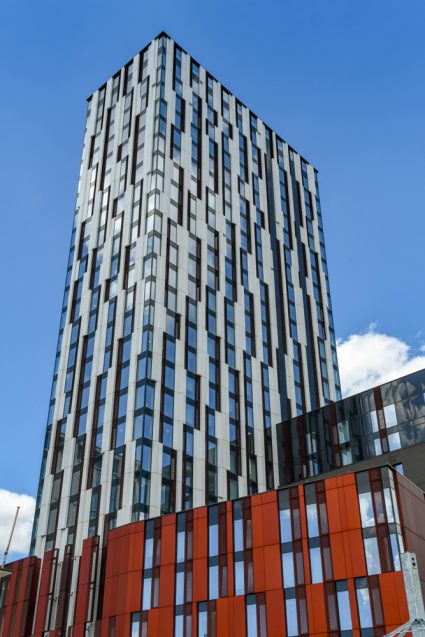 Bills included
When comparing the prices of different accommodation options, it's good to check if your bills are included in the rent. If bills are included, it typically covers electricity, water, heating and often also Wi-Fi. If bills are not included, you'll need to make sure you have enough money in your monthly budget to cover the cost of these utilities on top of your rent.
Catered/self-catered
If you live in catered accommodation, you'll get meals cooked for you. Typically a catered student accommodation includes breakfast and dinner. If you choose a self-catered option however, no meals are included, which means you'll have to cook everything yourself or eat on campus.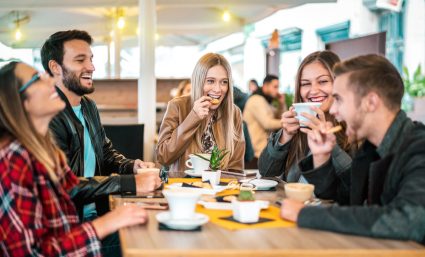 Contents insurance
Contents insurance provides insurance cover for your personal belongings that you bring with you to your accommodation. So, if something gets for example stolen or destroyed by fire, the insurance company will cover the costs of replacing your lost belongings. In some student accommodations it's included in the rent, but in others you'll have to decide for yourself whether you want to spend money on buying contents insurance or not.
Deposit
When you've chosen your preferred student accommodation and are ready to book it, you'll typically have to pay a deposit to secure the booking. This deposit will be held by the landlord and paid back to you when you move out, assuming you haven't caused any damage to the property.
En-suite
An en-suite room is a room that has a bathroom attached to a bedroom, meaning the bathroom is only used by the person(s) living in that bedroom.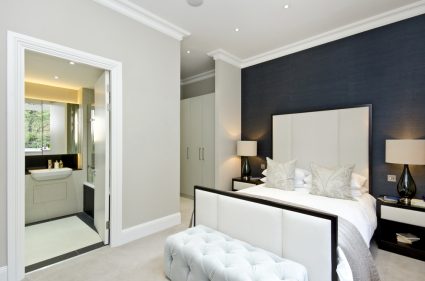 Fixed-term
A fixed-term contract is a contract that has a fixed end date. This kind of contract is typically made for one academic year and because of the fixed end date, you don't need to give notice to the landlord before moving out.
Guarantor
If you're renting student accommodation from a private landlord, you'll typically need a guarantor. A guarantor will sign the rental agreement with you and pay the rent if you are unable to do so. A guarantor can be anyone, but it's most commonly a family member.
Halls of residence
Halls of residence, also known as university halls or just halls for short, are a communal accommodation option offered by universities. Especially first-year students typically live in halls, sharing facilities with other students.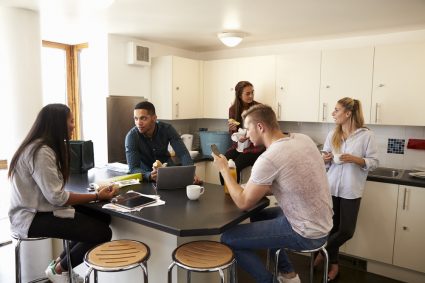 Inventory
This is a list of items that are in the flat when you move in. When you move out, the landlord will check that everything listed in the inventory is still there. When you move in, any issues like broken lamps or missing handles of drawers should also be noted in the inventory, so that the landlord won't try to make you pay for repairing them later on.
Landlord
The landlord is the owner of your flat that you pay rent to. A landlord can be either a private person or a company.
Off-campus accommodation
As the name suggests, this is any accommodation that is outside a university campus. Typically refers to private accommodation that is not owned by your university.
PBSA
Short for purpose-built student accommodation, this refers to buildings that have been built specifically for students to live in. Usually owned by large student accommodation providers, these buildings often boast the fanciest amenities, with things like in-house gyms and games rooms.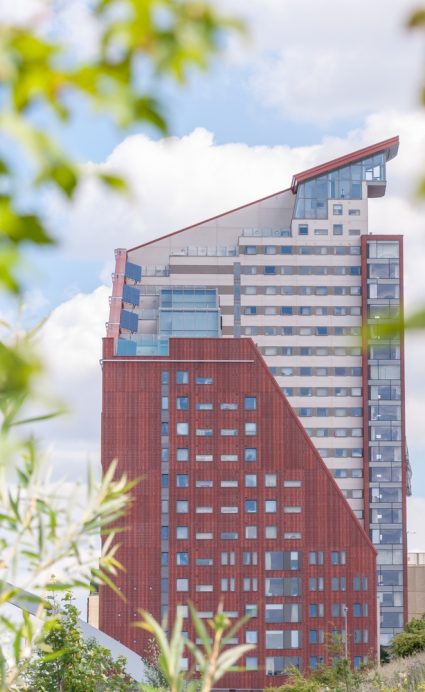 PPW / PCM
When comparing prices of different accommodation options, you'll often see prices listed as either ppw or pcm. These mean price per week and price per calendar month respectively.
Private student accommodation
Private student accommodation means any accommodation that is owned by a private individual or company rather than your university.
Shared room
Many student accommodation options, especially in halls of residence, are in shared rooms. This means you share your bedroom with a roommate.
Studio
The opposite of a shared room, in a studio flat you have your bedroom, bathroom and typically a small kitchenette just for yourself, and don't have to share any of these facilities with others.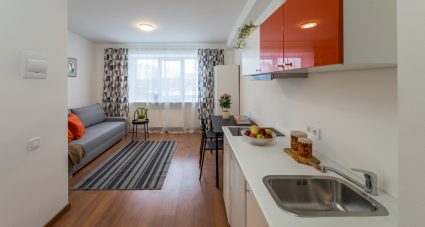 Tenancy agreement
This simply means your rent contract. It's the contract you sign with the landlord, and which states you've rented a property from them.
Tenant
The tenant is the person who rents a flat from a landlord. So in a tenancy agreement, you're the tenant and the owner of the flat you're renting is your landlord.